The Canadian Health Food Association (CHFA) is one of Canada's largest industry tradeshows for the health and wellness industry. At their annual tradeshows in Vancouver and Toronto, buyers, media, and industry specialists gather to meet with hundreds of natural wellness brands.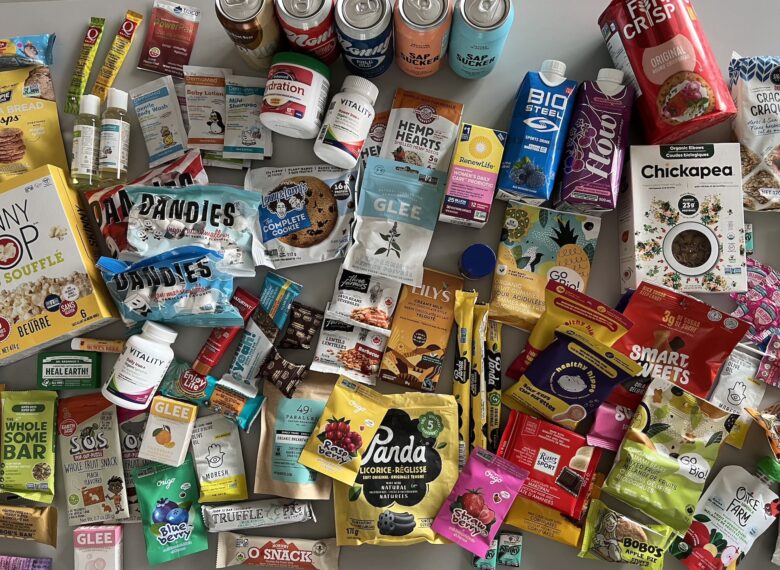 I was invited as a media member to attend the 2023 CHFA Now trade show and spent hours walking the floor discovering new brands and reconnecting with familiar businesses. The commonality between every brand exhibiting at CHFA? A focus on natural wellness and 'better for you' qualities of their products and/or services. When I last attended the CHFA trade show in 2020, I wrote a well-read article about wellness trends I observed. I'm doing the same this year!
Alongside sampling products at the actual event, attendees often leave with bags filled with hundreds more product samples to try out after the two-day event.  
From my personal observations at CHFA Now, here are nine health and wellness trends to keep an eye on in 2023:
1) Non-alcoholic beverage alternatives for the sober curious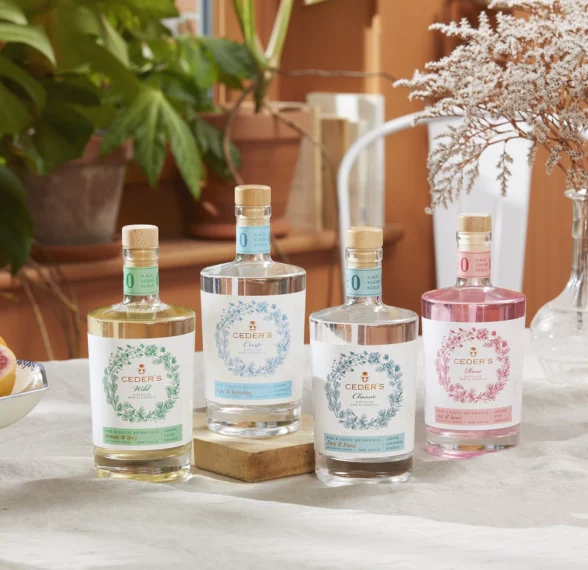 Libre (non-alcoholic beer), Nonny (non-alcoholic beer), Edna's (non-alcoholic mocktails), Opus (non-alcoholic mocktails) and Ceder's (non-alcoholic gin) were some of the many up and coming brands offering non-alcoholic beers, cocktails and spirits. Beyond non-alcoholic versions of beers and spirits, there were also countless fizzy beverage brands offering everything from kefir water to sugar-free root beer. 
2) Products that support sleep hygiene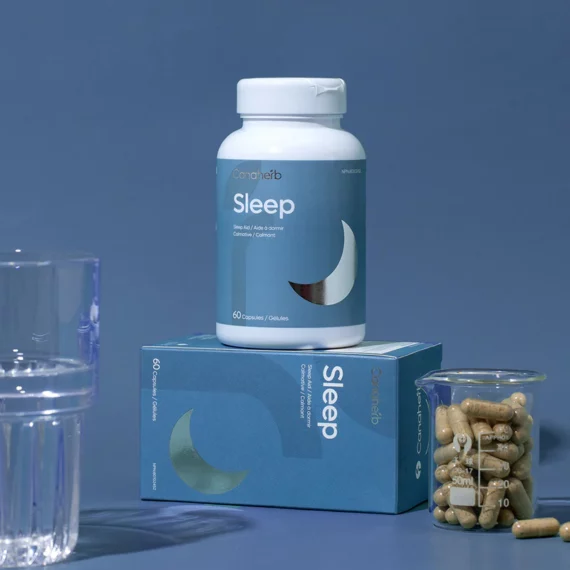 Everyone could do with a better night's sleep, right? Mostly in the form of supplements were products to support sleep hygiene. MegaFood has a berry-flavoured melatonin gummy, while Canaherb has a calming sleep aid supplement formulated with a hemp-based blend of ingredients, including passionflower, lion's mane fruit, citrus fruit, loquat leaf, rehmannia, and fleeceflower to help you get a restful night's sleep.
Blume, known for their superfood latte powders, has a blue lavender flavour which was formulated to soothe restlessness and help you unwind before bed. Known for being a natural anxiety reliever, lavender has been used for centuries to help calm the mind and improve sleep quality.
Speaking of lavender, Mangata Apothecary has an entire collection of aromatherapy calming products including a Botanical Dreams balm (made with lavender, chamomile and geranium) and various essential oil rollers with names like "Chill", "Rest", and "Recoup".
3) Moving towards zero-waste packaging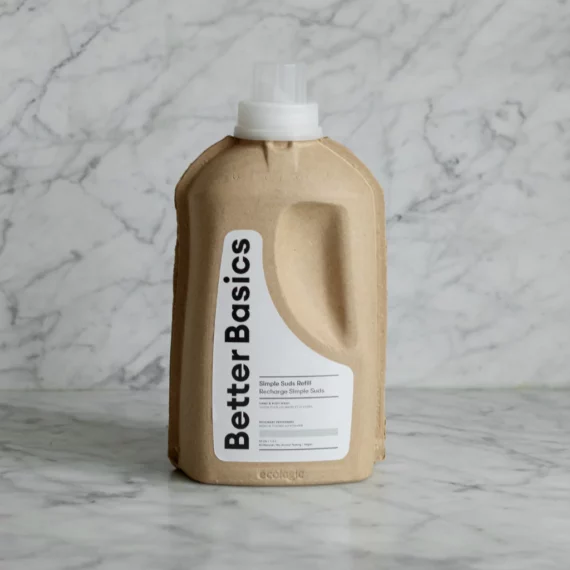 Biodegradable, compostable, refillable – those are important buzzwords I kept hearing throughout the weekend. From home products to personal care to packaged snacks, finding more sustainable options for packaging is certainly something I saw a lot of at CHFA Now. Eco Living Club has eco-cleaning strips for the laundry and the toilet,  while Better Basics Co built their core business on refillable home cleaning supplies packaged in paper.
Humble Potato Chips is the Canadian snack food industry's first certified organic potato chips packaged in certified plastic-free, compostable bags, while Herbaland is the first vitamin gummy brand to go compostable, diverting over 9 tons of plastic bottles from landfills since their switch in April 2022.
4) Fresh is Best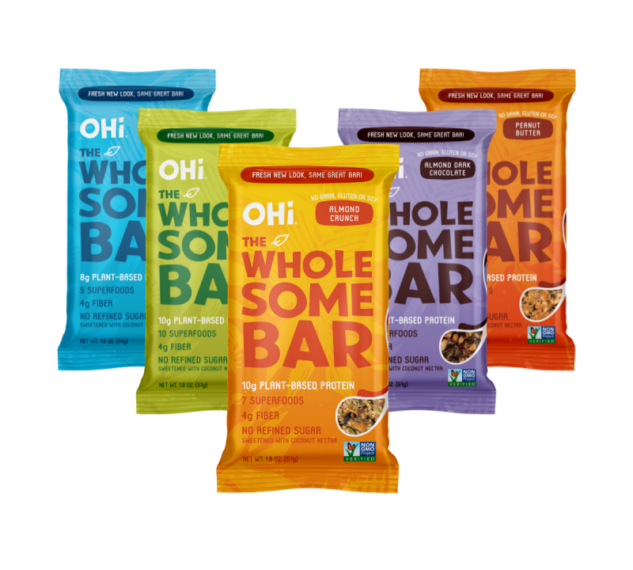 When I got home from CHFANow, there were a few unexpected products I had to remember to put into my fridge. The Wholesome Bar makes cold-pressed, nutrient-dense, superfood bars. As they don't use preservatives, fillers or anything artificial in their bars, all ingredients are cold-pressed and chilled to stay fresh and firm. They're still safe to eat at room temperature – just not optimal because the texture gets soft and crumbly. 
Once Upon a Farm makes organic snacks and meals for little ones. Their organic fruit and veggie pouches, for example, are cold-pressed to retain nutrition and have no added sugar, preservatives, GMOs or anything artificial.
5) Throwback snacks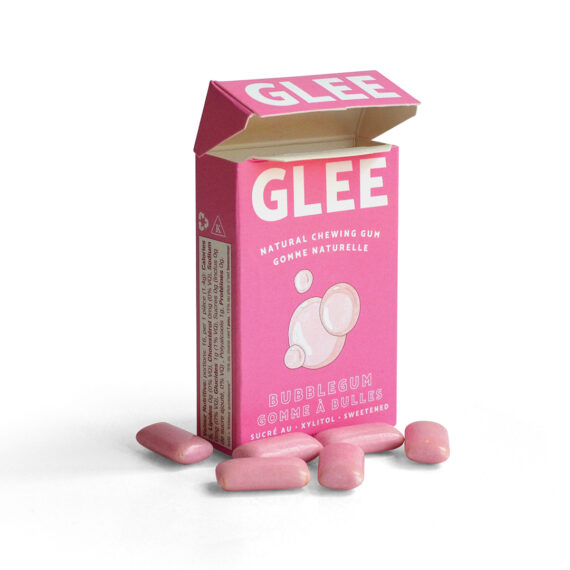 At CHFA, I came across so many cleaner versions of childhood snacks. Dandies makes vegan marshmallows with no artificial flavours, colours, corn syrup and gelatin, while Glee makes natural chewing gum with chicle, a natural and eco-friendly compound derived from rainforest tree sap that has the same chewy texture of chewing gum; their Bubblegum flavour brings back childhood memories of bubble tape, chiclets and double bubble.
Better With recently went through a package rebranding but their delicious, full-fat flavours of ice cream made with traceable milk remain the same. Their chocolate fudge flavour is reminiscent of fudgicles we had as kids – but even creamier and more delicious. 
Skinny Pop now has microwavable popcorn that's non-GMO, preservative free with no artificial flavours.  I also really liked the ranch-flavoured veggie straws from snack company You Need This.
6) Clean candy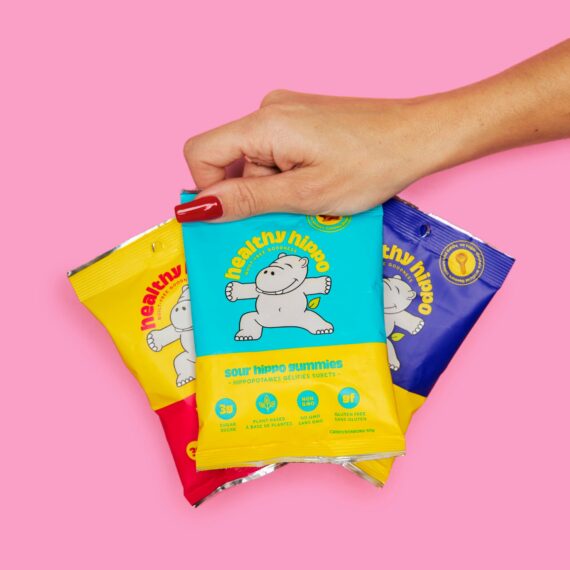 The well-loved Smart Sweets recently released hard candies: 'Jolly Gems' (1g of sugar per three candies) and Lollipops (1g of sugar per two lollipops), while Healthy Hippo uses monk fruit juice concentrate as a sweetner – the only gummy brand I've come across to do this so far.
Meanwhile, Katjes (Europe's #1 plant-based gummy brand) is vegan, palm-oil free, with no high fructose corn syrup, and colouring derived only from plants and algae.
7) Mushroom as a Superfood
Mushrooms are still a growing trend.  Same as in my previous wellness trends article written in 2020, Amoda and Four Sigmatic are still producing latte-style beverage mixes with mushroom extract. The latter now has a line of protein powder that's mushroom-based.
New to me was Om Mushrooms, which formulates mushroom products (supplements, drink mixes, dummies, etc.)  from 11 species of mushrooms that they grow in their certified 100% organic facilities in California.  
8) Better Period Care
Even the feminine hygiene industry is making strides towards zero-waste with Aisle offering reusable period underwear, while Joni approaches period care with highly sustainable options including pads and tampons made with organic bamboo cotton and compostable plant-based wrappers (the tampon is applicator-free).
9) Natural Organic Wellness for Kids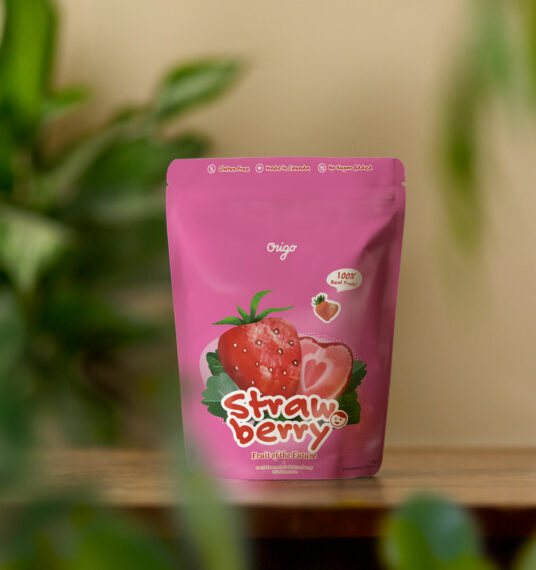 Having a toddler of my own now, natural products for kids (especially snacks!) suddenly became so much more interesting to me. Origo freeze-dried fruits, for example, was founded by parents of three boys who wanted to make nutritious snacking easy and delicious. Freeze-drying fruit uses super low temperatures to remove moisture but lets the fruits retain most of their nutrition, shape, and natural colour.
SOS Kids Snacks has sheets of fruit leathers with pop-out puzzles to make snack time fun and healthy, while Prana, best known as a nutty-snack company, now has a new line of allergen-free school safe granola bars made in a peanut-free facility.