The Canadian Health Food Association (CHFA) is one of Canada's largest industry tradeshows for the health and wellness industry. At their annual tradeshows in Vancouver and Toronto, buyers, media, and industry specialists gather to meet with hundreds of health and wellness brands. Thanks to one of the exhibiting vendors, Naked Snacks, I was recently invited to attend CHFA West 2020 at the Vancouver Convention Centre, where I spent hours discovering new healthy food trends by chatting with brands and sampling their products.
Alongside sampling products at the actual event, after the two-day tradeshow, attendees often leave with bags filled with hundreds of product samples to try out. From my personal observations at CHFA West, here are six health and wellness trends to keep an eye on in 2020:
1. Monkfruit as a sweetener
Monkfruit is a small and round tropical fruit native to Northern Thailand and Southern China. As a sugar replacement, monk fruit sugar health benefits include having no calories and no impact on blood sugar or insulin, making it a good, natural sweetener option for blood sugar and weight management.

At CHFA West, the Vancouver-based Sweet Monk showcased a liquid monk fruit sweetener, while Lakanto was showcasing monk fruit in a crystalized sugar form. I also tried out Simply Seeds Butter, which uses monkfruit as the sweetener in one of its products.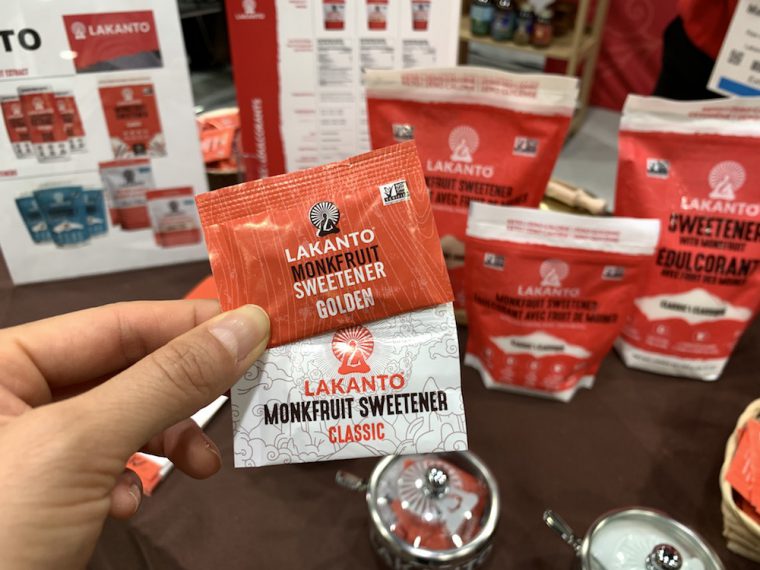 2. High Protein Savoury Snacks
Instead of protein bars, powders, and cookies which are typically promoted with sweet flavours like vanilla or cacao, I noticed a trend towards high protein savoury snacks, like chips! At CHFA, Quest showcased their protein in tortilla chips, with 20g of protein per serving, while the cracker-like chips from Simply Protein has 16g of protein. Both of these brands were best known for their protein bars, long before they ventured into making savoury protein chips.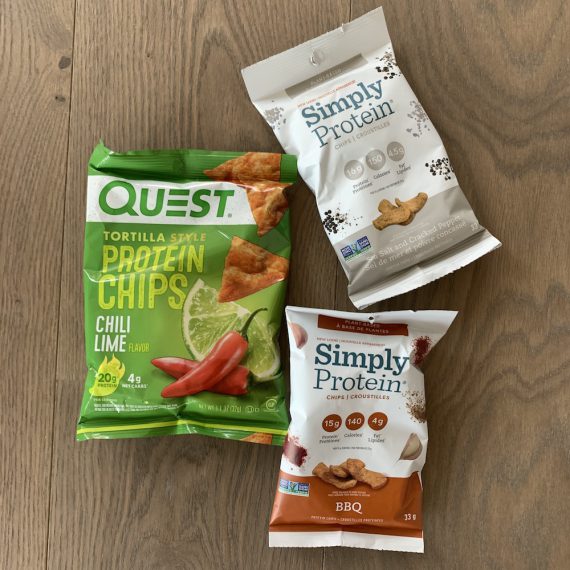 3. Collagen Boosters

Collagen is a protein that helps to maintain joint health and flexibility by strengthening and repairing connective tissues, ligaments, cartilage, and muscle. There are also beauty benefits, as collagen helps with enhancing your skin and hair. At CHFA, brands like Within Us, Sproos, and Herbalandall offered collagen enhancing products in the form of drinkable mixes, bars, and gummies, while the Kelowna-based Boned Broth offers collagen-rich organic bone broths for cooking.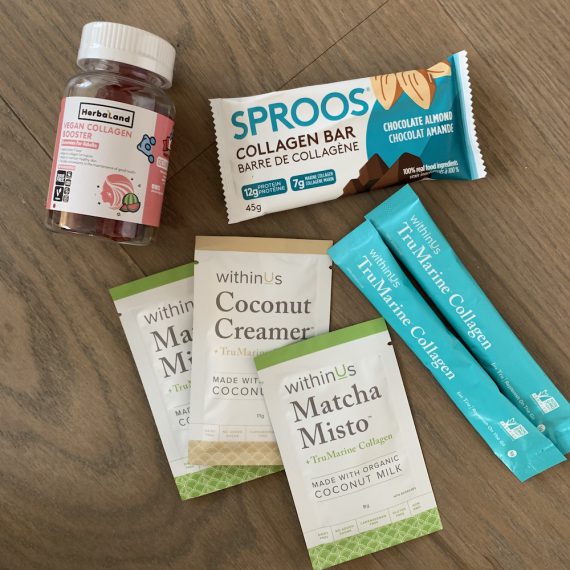 4. Peanut Butter, Reinvented
Peanut butter is a pantry staple, so it wasn't a surprise to see alternative peanut-like spreads or nut butters loaded with extra benefits. Nuts to You Nut Butter had a Rainforest Nut Butter which blends Brazil nuts, cashews, and coconut into a tropical rendition of a classic nut butter, while the Victoria-based Fatso creates a high performance peanut butter enriched with plant-based superfats. Crunchy Salted Caramel is Fatso's newest flavour

At CHFA, the Fatso booth had a stationary bike where for every kilometer biked, the company would donate one jar of FATSO to the Wish Drop In Centre. The company won the CHFA Exhibit Award for Best Small Booth.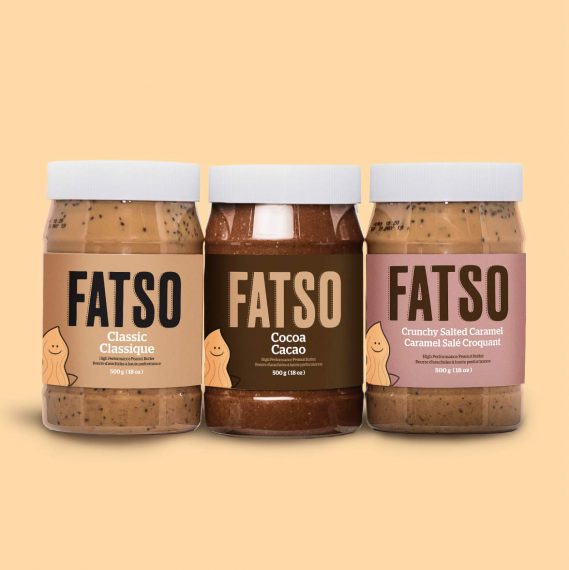 5. Mushroom as a Superfood
Reishi, Lion's Mane, Chaga, Turkey Tail, and Cordyceps are all names for different mushroom varietals. Both Amoda and Four Sigmatic use mushroom in their drinkable health mixes.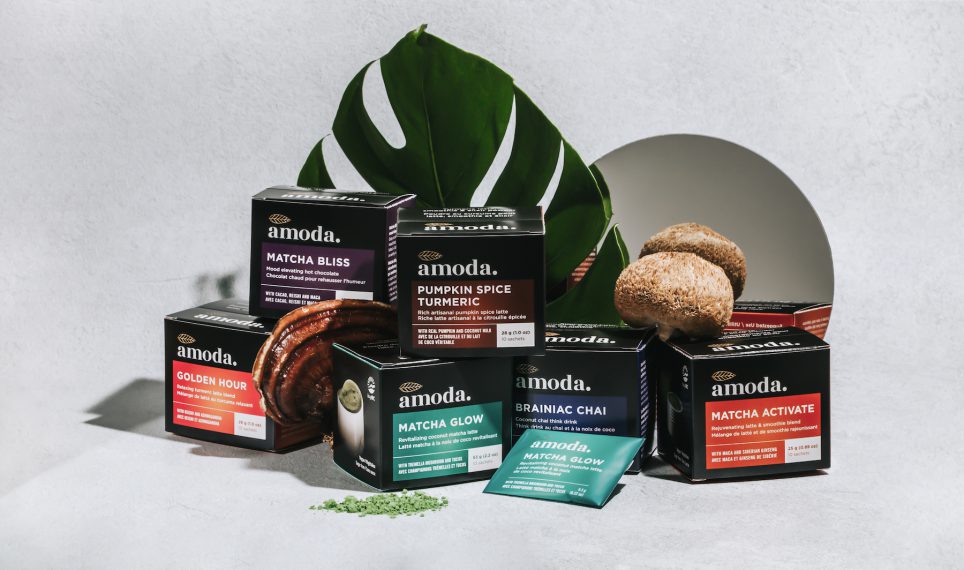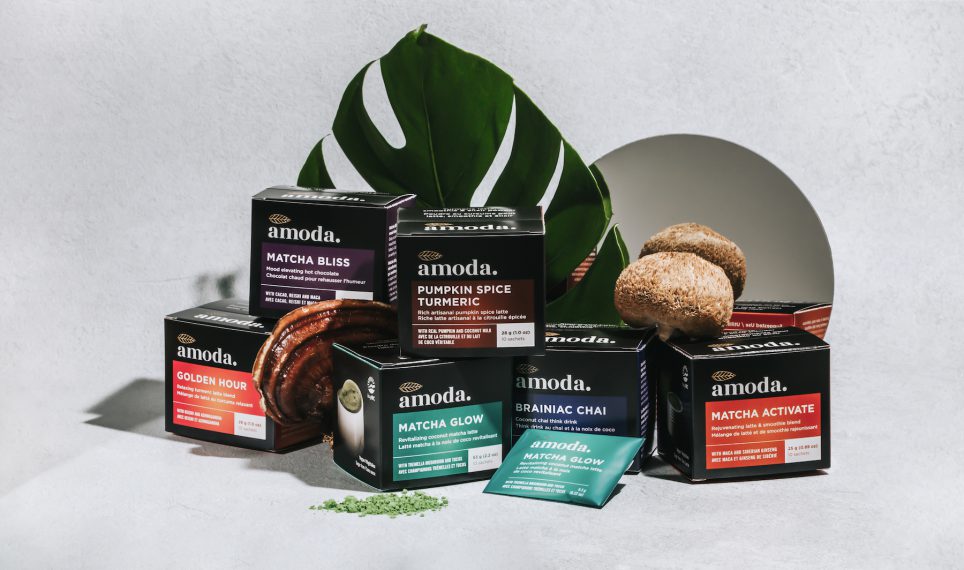 6. Pastel Colour Packaging
Several brands I encountered at CHFA West had just gone through a rebrand. Their colour palette of choice? Pastels! For an approachable, on-trend, fresh and modern look, Acure Beauty recently began differentiating their personal care product lines by colour, while Go Bio Organic just rebranded into a pastel, pattern-forward packaging. Simply Protein, Good to Go, and Stash Tea all seemed to have new-looking pastel product packaging as well.