The founder of Vancouver's Cupcakes franchise has a sweet new venture: ice cream!  Betterwith Ice Cream prides itself on creating "100% honest ice cream" made with simple and natural ingredients that their customers will recognize.
Like many discerning consumers, there's been a movement to understand more about the foods we consume: reading (and questioning) packaged food labels, questioning the origins of ingredients, and trying to eat more naturally while avoiding processed foods.  Specifically in the ice cream industry, mass-produced products have become so overly processed and injected with artificial ingredients and preservatives, that sometimes real cream isn't even used in ice "cream"; some companies have to label it as "frozen dessert" because ice cream can't legally be on the label.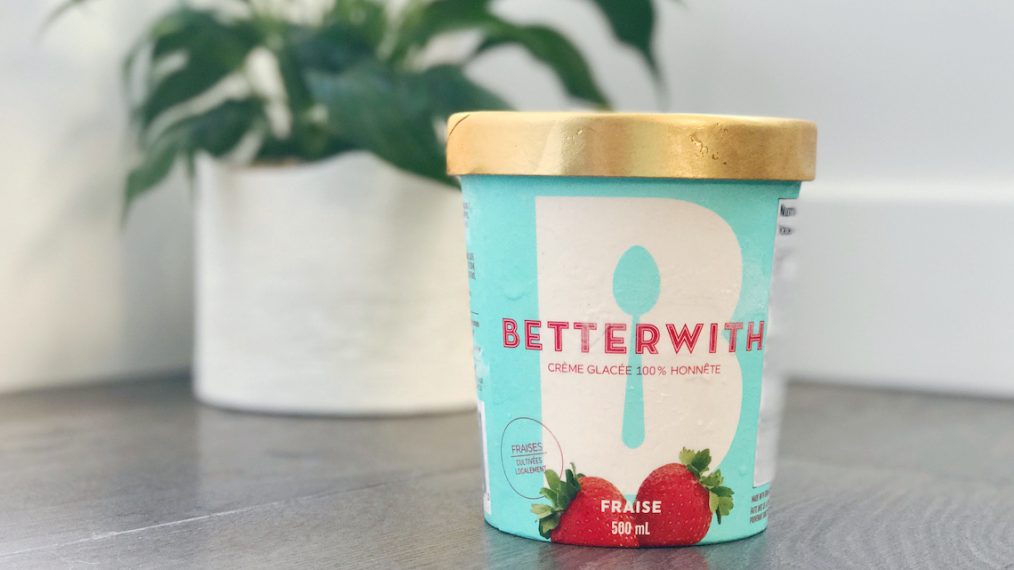 Betterwith was founded as a "100% honest" food company, promising transparency to its customers in every product they sell.  From the quality and origins of their ingredients, to the families they partner with for raw materials, Betterwith believe that a better understanding of the source of their food, equates to a better quality and appreciation for the final product.  In fact, the dairy used in their ice cream is "traceable" meaning they know the exact farm the milk used in their products came from.
Betterwith Ice Cream: Traceable Milk Makes a Difference
Conventionally, milk is produced and sold to provincial marketing boards that pool and sell milk to local dairy processors. The difference with traceable milk is that it can be traced directly back to the original dairy farm source.  By connecting our customers to the source of their food, we hope to create a better understanding and appreciation for our products.
In Betterwith's case, the milk comes from a local farm in Abbotsford, BC, operated by a third-generation Dutch dairy family.  The cows milked for their milk, which ultimately gets turned into Betterwith ice cream, enjoy a healthy, nutrient-rich, and green environment.  Betterwith believes that happy cows make better ice cream.
Each ice cream flavour is made with 18.8% cream, which is a much higher fat content than the industry norm of 12%.  The brand currently has six flavours of ice cream: Cream, Strawberry, Coffee, Caramel, Vanilla, and Chocolate, with more coming soon!
Only six months new, Betterwith is already available at a wide selection of over 50 stores, including Whole Foods, Urban Fare, Nesters, Choices, Donald's Market, Lees', Pomme Natural Market, Stong's, Nesters, Dalina and other niche gourmet grocers.
For more information, visit: betterwith.com.