an ultra-lightweight formula which provides all-day hydration without the greasy feel…
Although the session was hosted by Dermalogica, I think these great skincare tips can be applied to anyone's skincare routine … so read up!
Sephora is opening on July 10, 2009 at Pacific Centre. Founded in France in 1969, Sephora features over 200 classic and emerging brands across a broad range of beauty products – from skincare and fragrance, to haircare and cosmetics. Click on the below coupon to print out and redeem for a FREE Sephora umbrella. I have a feeling we're going to be seeing a lot of these in Vancouver in the next while.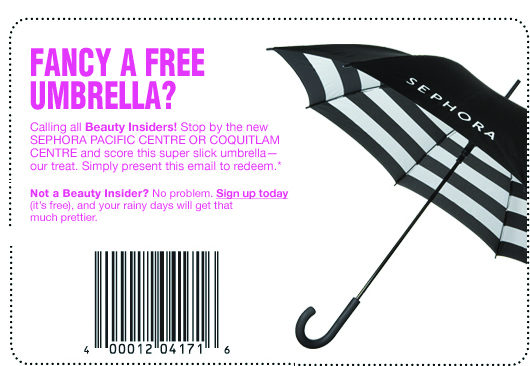 **Thanks to Five Corners for this coupon.