Sephora – Pacific Centre Grand Opening (July 10th 2009)
Sephora is opening on July 10, 2009 at Pacific Centre.  Founded in France in 1969, Sephora features over 200 classic and emerging brands across a broad range of beauty products – from skincare and fragrance, to haircare and cosmetics. Click on the below coupon to print out and redeem for a FREE Sephora umbrella.  I have a feeling we're going to be seeing a lot of these in Vancouver in the next while.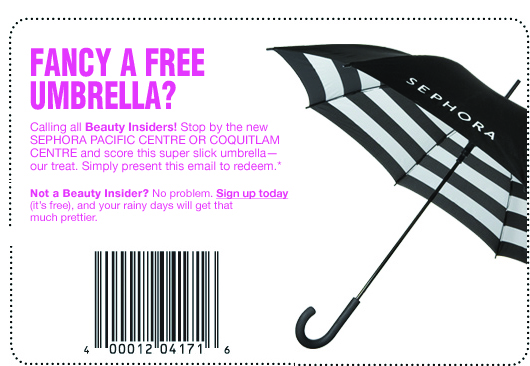 **Thanks to Five Corners for this coupon.