Small actions lead to big change, especially when it comes to being more environmentally conscious with the products we buy and use. This Earth Month, supporting eco-friendly businesses that prioritize sustainability is top of mind, be it shopping from businesses dedicated to reducing single-use plastic consumption, who use more eco-friendly materials in their packaging, or give back a portion of sales to environmental causes.
From dog accessories made with recycled plastic to organic snacks packaged in compostable bags (the first of its kind in the Canadian chip industry) here are eight Canadian companies who are making a difference on Earth Day and beyond.
Wanderruff eco-friendly pet accessories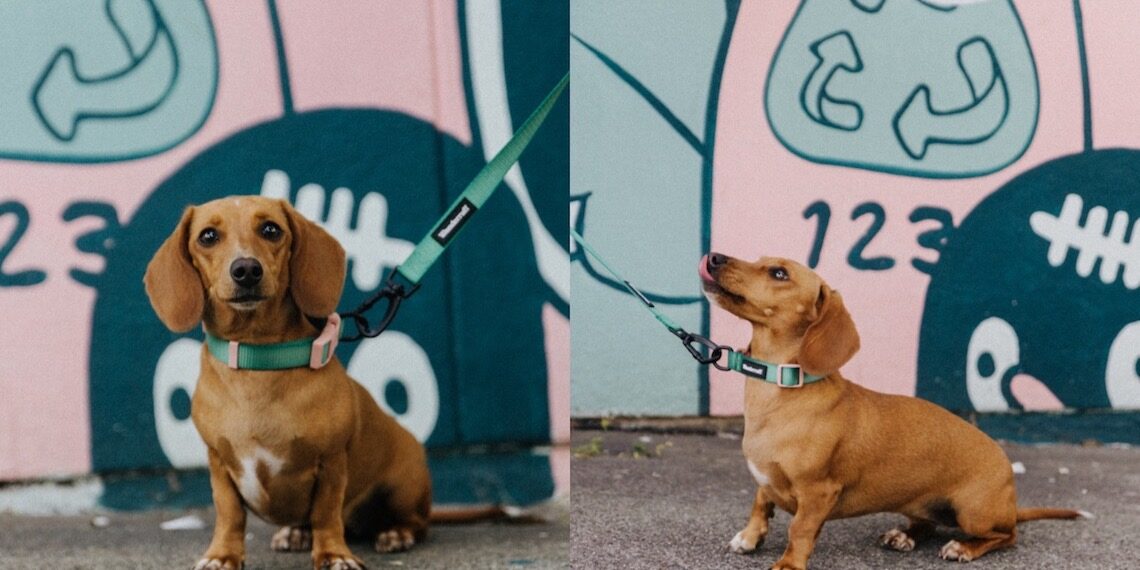 With a tagline of 'good dogs, doing good', Vancouver-based pet accessories company Wanderruff creates quality leashes, collars, and harnesses using recycled plastic. The line of durable leashes, collars, and harnesses merges comfort and consciousness and is available in a range of design-forward colour combinations and sizes to fit wagging adventurers big and small.They are a 1% for the Planet member and a partner of Pacific Parklands Foundation, an organization that helps protect and preserve Metro Vancouver Parks.
From April 18-24, dog owners, walkers and outdoor adventurers can tag Wanderruff and use #CanineCleanup on Instagram or TikTok while cleaning up the great outdoors to recieve 25% off their next purchase at wanderruff.co.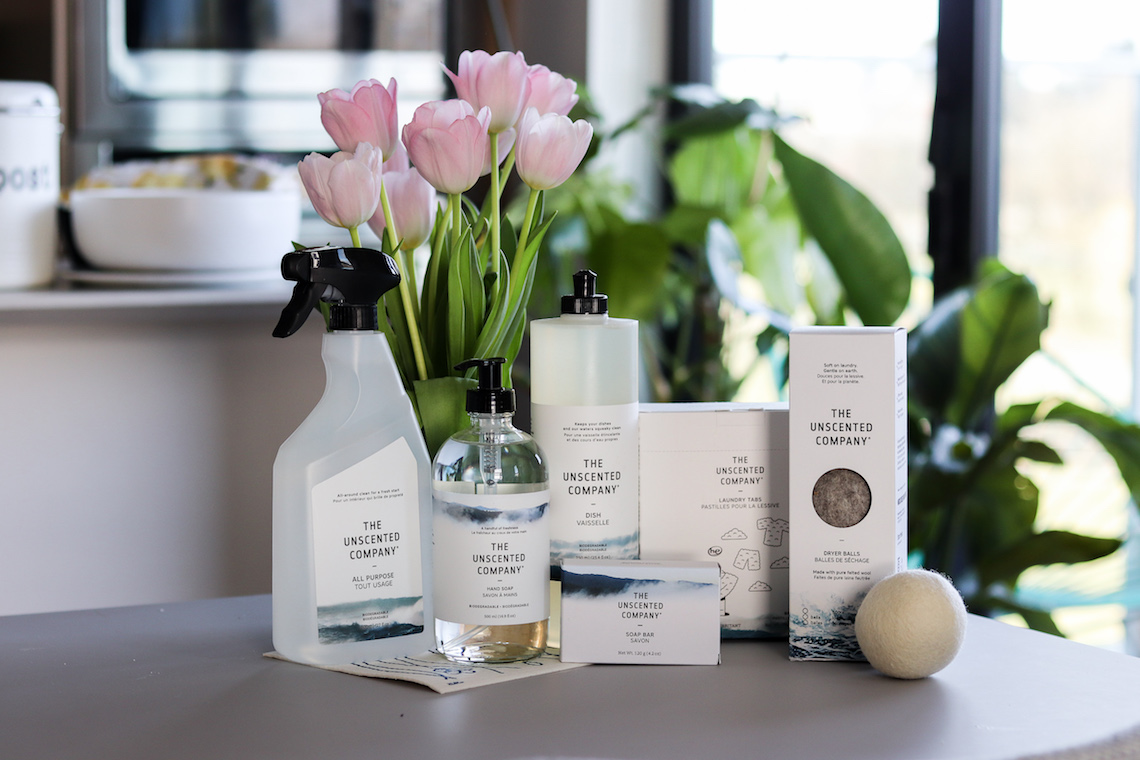 A certified B Corp, The Unscented Co. is a line of home and body care products that are exclusively unscented. The company believes that powerful cleaning can be free of fragrances and we could all be better for it.  Their packaging is also designed to be refilled at home or in-store, reducing the use of plastic packaging. For example, you can get a 750ml bottle of dish soap and reuse with a 4L refill pack, and refill at home rather than buying extra bottles that often go to waste.
Humble Chips and their compostable chip bags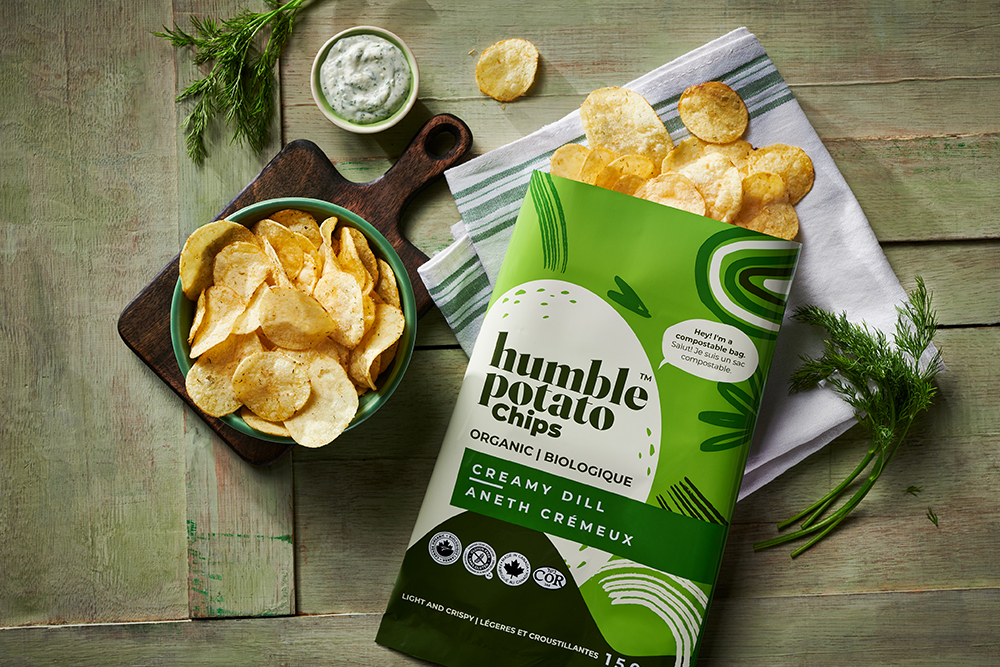 Humble Potato Chips are crafted from locally farmed, certified organic potatoes. Light and crispy, they're traditionally cooked (not kettle cooked) in organic sunflower oil, with skins on to enhance taste and reduce waste. The final product is lightly dusted with organic seasonings, then packaged in certified plastic-free, compostable bags made from renewable plant-based materials. After arriving at the compost facility, the bags will break down into non-toxic elements like carbon dioxide, water, and biomass within 90 to 180 days. They are the Canadian snack food industry's first certified organic potato chips packaged in certified plastic-free, compostable bags.
Good Juju plastic-free home and body care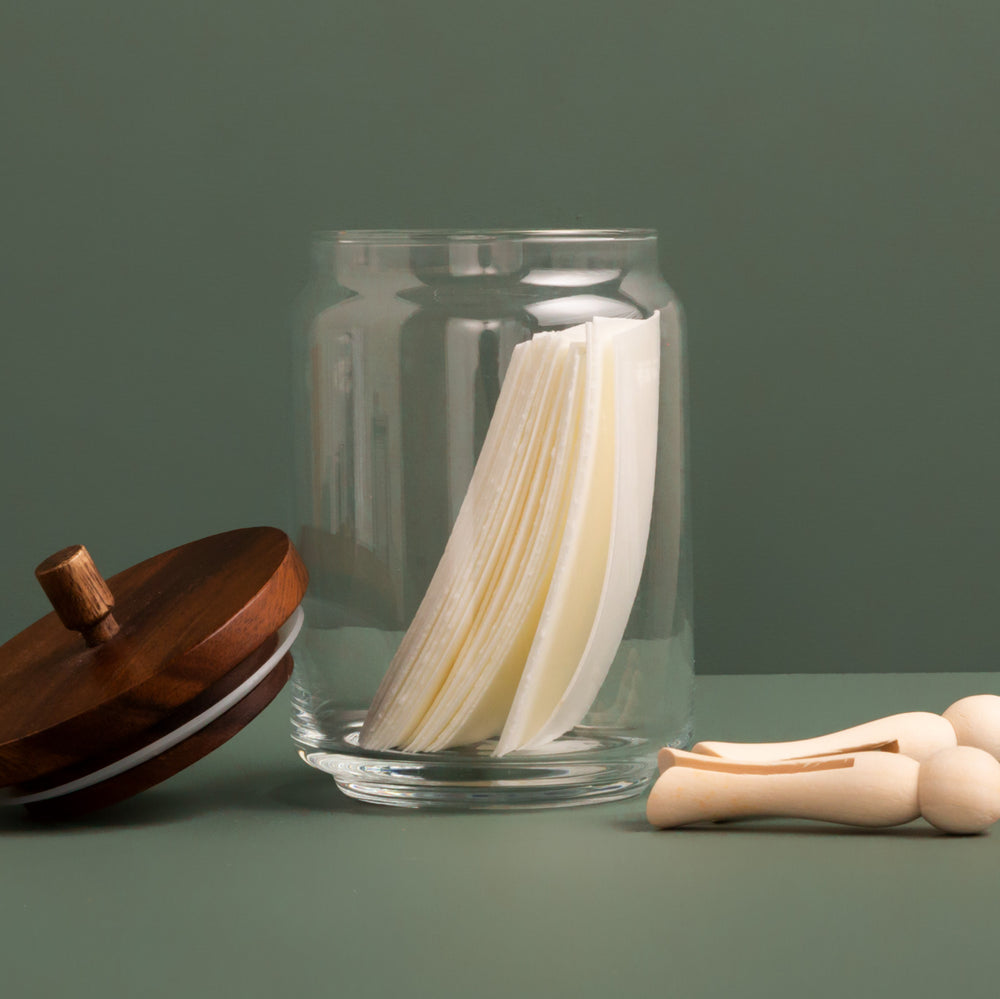 Launched in November 2020, Good Juju is an all-natural plastic-free home and body care company with products including laundry strips (replaces one 1-litre plastic jug), solid shampoo and conditioner bars (replaces three plastic bottles), and shave bars (replaces five cans of shaving cream). Their mission, from day one, is to inspire people to change their daily habits knowing that together we can create great change. They use zero plastic in their products and shipping materials, and all shipping from their online store is carbon negative.
Pela Case Compostable Phone Cases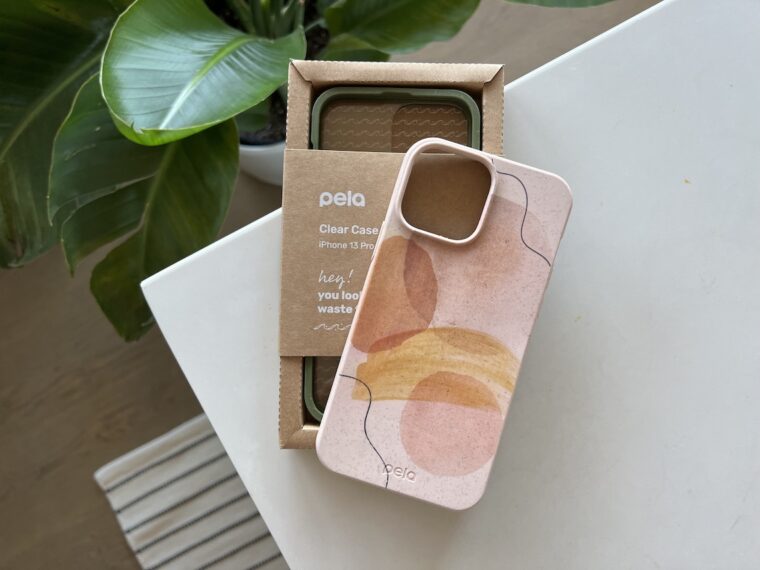 Pela Case is the world's first 100% compostable phone case. With more than 1 billion plastic phone cases sold every year, tens of thousands of pounds of plastic waste are filling up our landfills every year. Pela's mission is to reduce plastic pollution by offering consumers a more environmentally friendly alternative to the traditional phone case, without compromising the style or protection of your phone. The signature Pela Case material is "Flaxstic", a combination of Canadian Prairie flax straw waste, plant-based biopolymers, and recycled materials. On average, Pela products use 30% less carbon emissions, 34% less water usage, and 80% less waste production than conventional plastic. The material has been tested to be safe and free of phthalates, BPA, cadmium and lead and is verified to meet child safety standards in Canada.
Tradle used baby clothing subscription company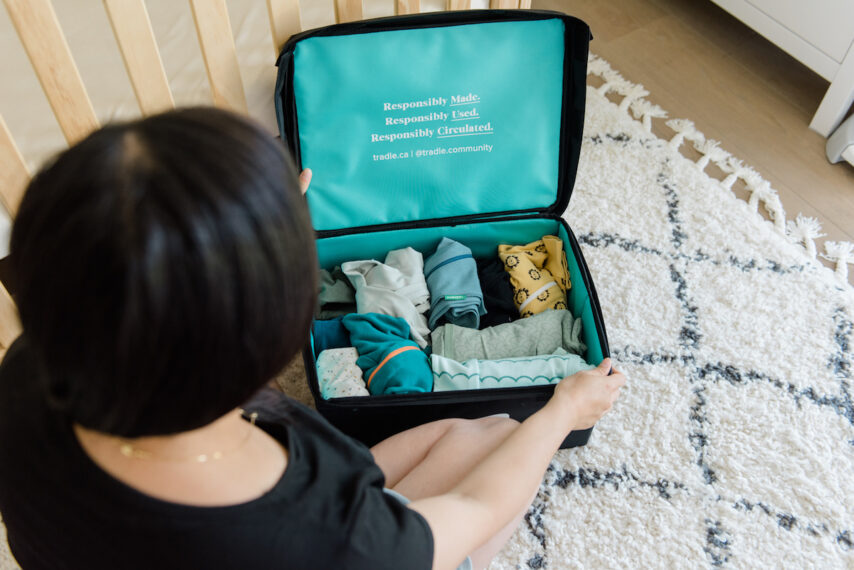 Tradle is a Vancouver-based baby clothing subscription company, where subscribers receive gently used clothing from Canadian brands, delivered on a as-need basis. Items are shared among a community of families with Tradle at the center of the service, curating  'capsule wardrobes' unique for each baby, along with faciliating for delivery and exchanges. Delivered seasonally (or whenever your baby outgrows the items), Tradle sources from an impressive inventory of high quality, eco-friendly, and on-trend Canadian baby clothing brands, including Parade Organics, Jax & Lennon, Little & Lively, and Greige.
PC and no name coffee products' award-winning recyclable packaging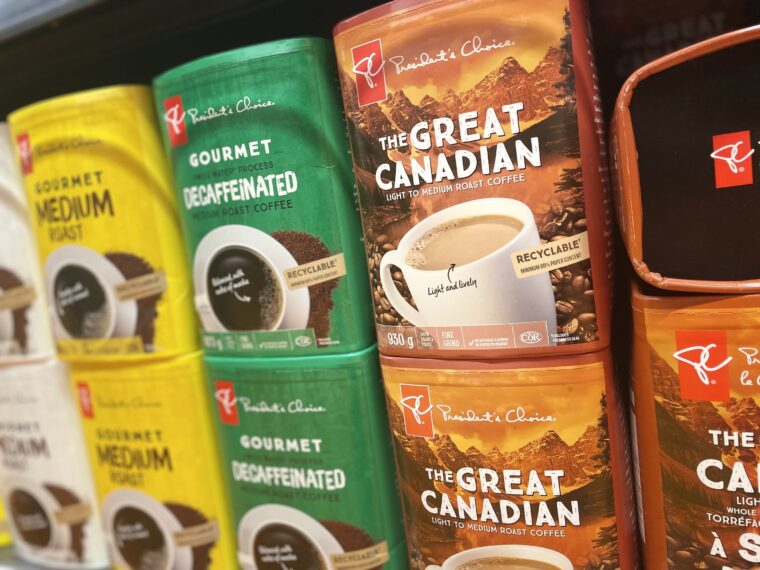 Loblaws is overhauling the coffee aisle by replacing unrecyclable packaging with a first-of-its kind in Canada paper-based solution.  All 35 President's Choice and no name whole bean and ground coffee varieties are transitioning to this innovative packaging, helping to reduce the carbon footprint and improve packaging recyclability. The packaging is made with a minimum of 80% paper content from renewable, recyclable and sustainable Forest Stewardship Council sourced tree fibres.  This new packaging won a 2022 Global Packaging Award for Package Innovation and Sustainable Design.
BinBreeze indoor compost powder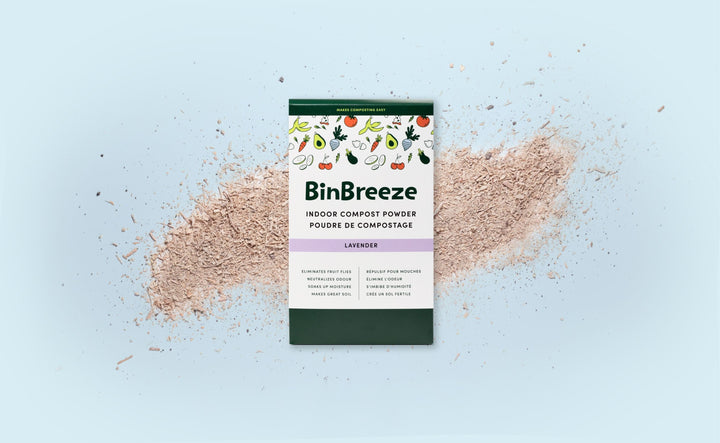 As seen on Dragon's Den, 
BinBreeze
 is the world's first all-natural and non-toxic indoor composting powder that is scientifically formulated to instantly eliminate compost odors and emissions, eliminate fruit flies, and naturally dehydrate, while creating a better compost for the garden or community. The powder is made from waste wood that would otherwise be burnt, and that is instead processed and combined with specialty minerals. All you have to do is sprinkle it on your compost and it starts working away.