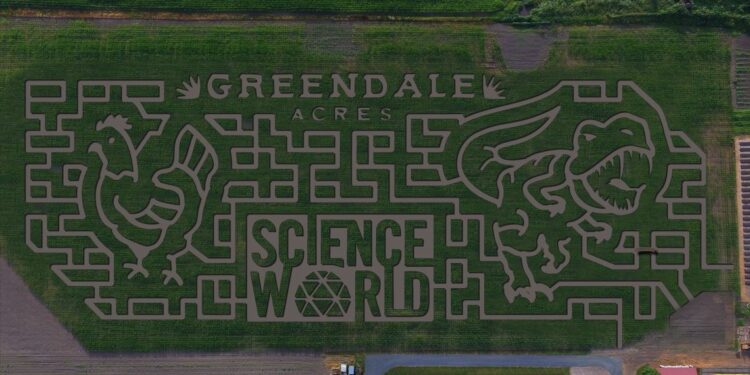 This summer, Science World has partnered with Greendale Acres to launch the 24th Chilliwack Corn Maze 2022 with a T-Rex Dinosaur Design.
On Tuesday evenings from 4pm to 9pm, it's only $10/hour to rent Kayaks from Creekside Kayaks in the Olympic Village.
For those of you who like outdoor activities without actually being out in the wilderness, Creekside Kayak is an awesome choice for kayak rentals. Twice in the past month, I've gone kayaking in False Creek. It's no-pressure kayaking! The waters is fairly flat, and if you get tired you can just float for a while, enjoy the downtown skyline and wave at the driver and passengers of the Aqua Bus.