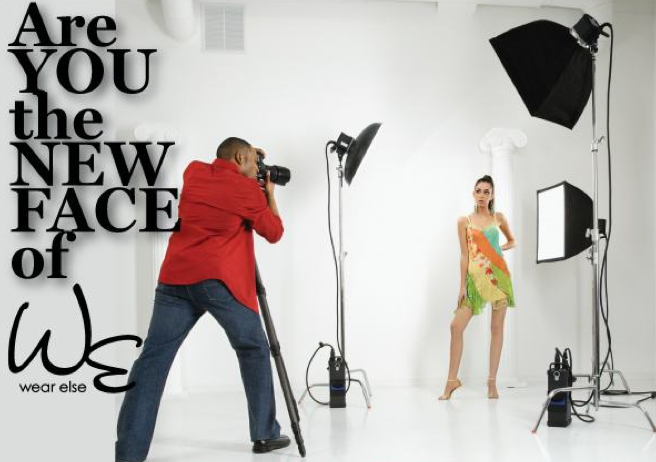 .
If you've ever caught yourself (or a friend) treating the sidewalk like a runway, the "Wear Else New Face Contest" is for you. Simply email Wear Else your picture and a line or two on why you think you, or someone you know, should be the new face of Wear Else. Ten finalists will be invited for a professional styling and photo shoot, and the finalists' best pictures will be posted on the Wear Else website, where shoppers and fans can vote for a winner.
.
What's in it for you? The winner will not only receive a $2,500 shopping spree, photo shoot and VIP status at Wear Else, but she'll also be featured in a Wear Else advertising campaign, on the website and on any television appearances.
.
Contest closes on December 15 at midnight. Send two digital images, including one full body shot, and a few sentences on why you (or your friend) should be the new face of Wear Else to newface@wearelse.com. Pictures must be in jpeg, tiff or png format and no larger than 1MB each. Contestants must reside in the Lower Mainland.
Read More »