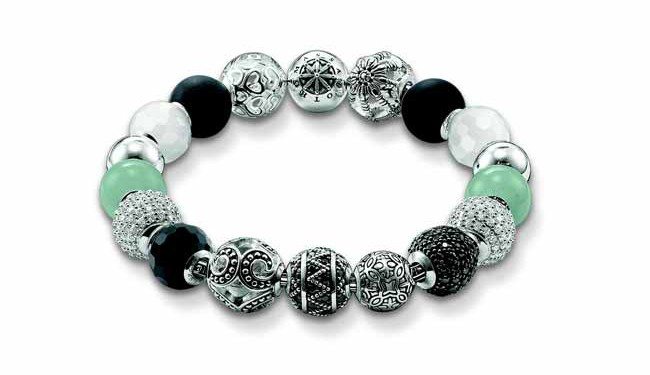 Join Modern Mix Vancouver in celebrating the launch of KARMA BEADS at Thomas Sabo Richmond Centre on Thursday April 24, from 6pm to 9pm and you could enter to win your very own KARMA BEADS bracelet.
Modern Mix Vancouver is giving away THREE sets of a trio of Thomas Sabo Charm Club charms from their Fall/Winter 2011 collection. Leave a comment below telling me why you want to win a trio of charms from the Thomas Sabo Charm Club fall/winter 2011 collection. THREE random winners will be chosen from the comments below.
This August, German jeweller Thomas Sabo opened its 4th Canadian shop in Vancouver's most luxurious mall, Oakridge Centre. Founded in 1984, the brand is internationally known for their sterling silver jewelry, watches, and their latest beauty line.
For the current collection, pendants and charms are crafted to an Asian theme. You can find of lanterns, dragons, and daggers in the Rebel at Heart line, along with pandas and fans in the seasonal collection. And true to allowing creative expression for each customer, most pendants are sold separately for individual mixing and matching.