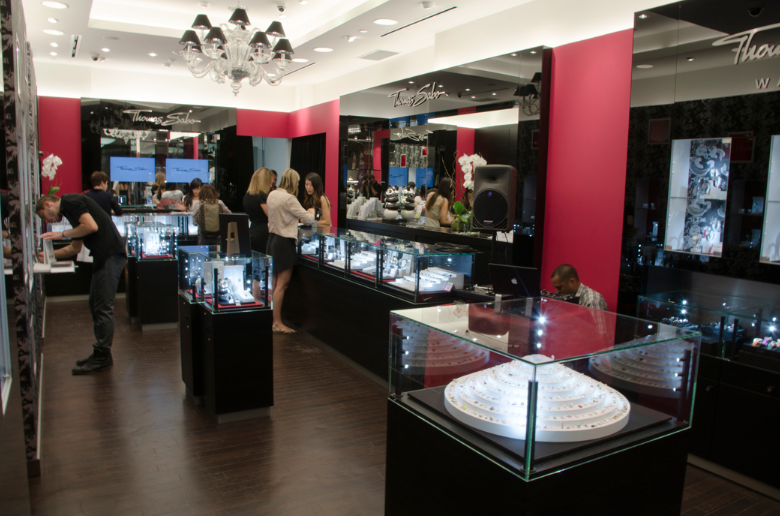 By Miranda Sam, Modern Mix Vancouver Writer
This August, German jeweller Thomas Sabo opened its 4th Canadian shop in Vancouver's most luxurious mall, Oakridge Centre. The Canadian flagship location unveiled in Toronto this past April. Founded in 1984, the brand is internationally known for their sterling silver jewelry, watches, and their latest beauty line. Thomas Sabo, the founding designer, and Susanne Kolbli, creative director are the team behind this stylish line.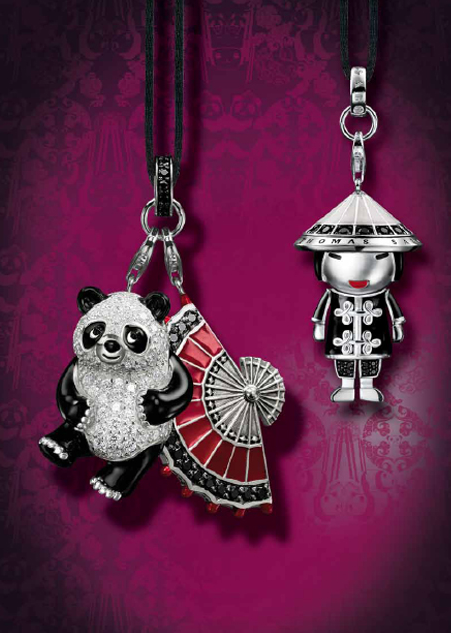 Having been known for their sterling silver pieces when the company first started, the company has now expanded into a collection of charm bracelets, known as the Thomas Sabo Charm Club. Strong shapes and vibrant colours being the unique selling feature of the brand. Each season, there are 3 lines for the Sterling Silver Collection: Classic, Seasonal, and an additional line. In the Classic you'll find traditional shapes like hearts, wings, and arrows.
For the current collection, pendants and charms are crafted to an Asian theme. You can find of lanterns, dragons, and daggers in the Rebel at Heart line, along with pandas and fans in the seasonal collection. And true to allowing creative expression for each customer, most pendants are sold separately for individual mixing and matching.  Under the seasonal lines are 3 mini lines, one which features a beach theme: starfish, turtles, seahorses, and shells. These delicate treasures range from $84 (silver only) to $489 (pendant adorned with syn, zirconia pave, onyx, and hand crafted imiation pearls).
The concept of the Thomas Sabo free-standing store is that the backdrop will change each season to reflect the Sterling Silver collection's themes and symbols. Currently, the Asian theme for the Fall/Winter 2011 collection is decorated by Oriental symbols around the store and pandas statuettes among the jewelry cases. As customers stroll through the entrance, sleek black glass walls and a beautiful hanging chandelier will transcend them into an otherworldly shopping experience.
Though the Sabo brand is new to Vancouver, it has over 2000 partnerships with retailers around the world, including major cities such as Hong Kong, Paris, Sydney, London, and Montreal. And who wears the brand? Pop princess Katy Perry officially became Thomas Sabo's first celebrity spokesperson. Celebs such as Snoop Dogg, Nicky Hilton, Jamie Cullum, and Robbie Williams are all fans.
It's your turn now to get to know the latest international jeweler to land in Vancouver! Check out Thomas Sabo at Oakridge Centre near Harry Rosen, Aldo and the soon-to-launch Tiffany & Co.
In-store Photo taken by Eric Newby