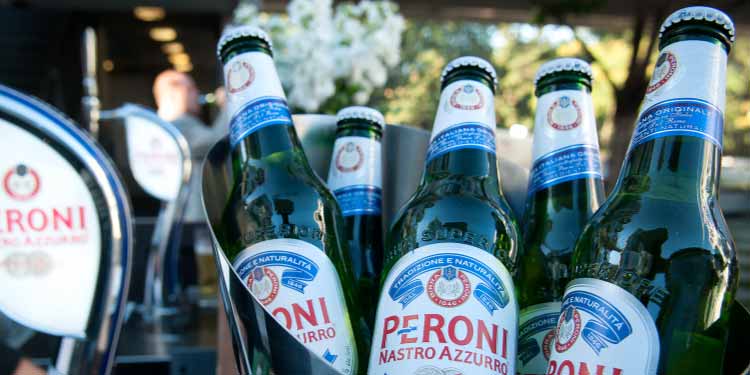 For the fourth year in a row, Peroni has done a fantastic job of planning an outdoor patio party in Vancouver, to celebrate summer while giving us a taste of Italy. Every year, a perfect, slightly-off-the-beaten-track location is chosen, often an urban outdoor space with a focus on art, culture and design.
Modern Mix Vancouver was in attendance again this year at the exclusive, invite-only Terrazza di Peroni second-annual summer patio party.  If you recall, last year the event was hosted at …
Peroni Nastro Azzurro's brand essence is "La Bella Figura" – a way of life inherent to Italians that celebrates sophistication, beauty and effortless style. Since arriving in Canada a few short years ago, Peroni has been embraced by urban sophisticates, stylemakers and trendsetters across the country. Simply put, Peroni Nastro Azzurro is Italian Style Applied to Beer.