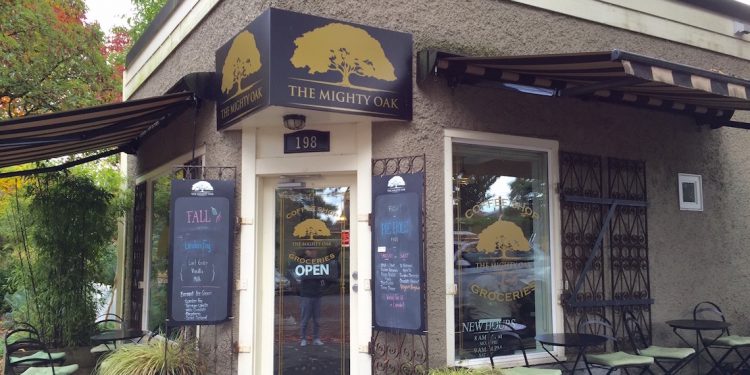 Our first Vancouver Hidden Gems post was so popular on Modern Mix Vancouver, we decided to come up with a Part 2 so you can keep exploring our city.
When it comes to "concept dining", my favourite way of eating food is definitely tapas style. Located in Blood Alley in Gastown, adjacent to Salt Tasting Room, Judas Goat Taberna is a 28-seat tapas bar which serves small plates influenced by Spain, Italy and France. Despite the foreign food pairings, the environment of Judas Goat reminds of me a family grocery store. A viewable food preparation station and high countertops close enough to make small talk with the patrons sitting beside you. Square yellow stools huddle around small tables.
Similar to its sister restaurant, The Salt Tasting Room, Judas Goat combines a variety of flavours and textures and teases the pallet with its small portions. I love the option of nibbling on a variety of food and sharing dishes. Between the two of us, we ordered 7 items, which included two "hot" dishes, two "pressed, potted, or cured" dishes and a salad. Agreeing with everyone I have spoken with, what you pay for the portions is not really worth the price; but then again, "concept dining" is about the experience of "trying something new", right??