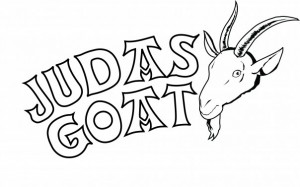 When it comes to "concept dining", my favourite way of eating food is definitely tapas style. Located in Blood Alley in Gastown, adjacent to Salt Tasting Room, Judas Goat Taberna is a 28-seat tapas bar which serves small plates influenced by Spain, Italy and France.  Despite the foreign food pairings, the environment of Judas Goat reminds of me a family grocery store.  A viewable food preparation station and high countertops close enough to make small talk with the patrons sitting beside you.  Square yellow stools huddle around small tables.  For larger parties, there is a counter right by the food preparation area, and another row of seating by the window – which, weather dependant, slide open.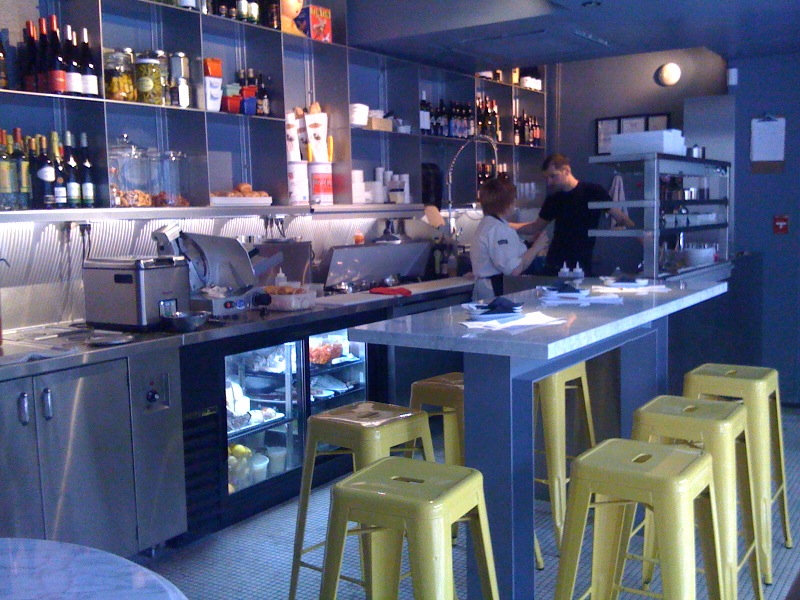 Similar to its sister restaurant, The Salt Tasting Room, Judas Goat combines a variety of flavours and textures and teases the pallet with its small portions. I love the option of nibbling on a variety of food and sharing dishes.  Between the two of us, we ordered 7 items, which included two "hot" dishes, two "pressed, potted, or cured" dishes and a salad. Agreeing with everyone I have spoken with, what you pay for the portions is not really worth the price; but then again, "concept dining" is about the experience of "trying something new", right??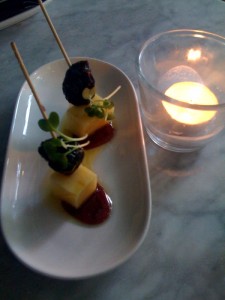 We started off with two skewers of Fig and Manchego ($3 each) which had perfectly balanced flavours of sweet (soft, chewy fig) and savory (the firm manchego cheese). For our "hot" dishes, we ordered the Veal Saltimbocca Sweetbread ($6) and Brisket Meatballs with Spiced Tomato Sauce ($6).  I learned that "sweetbread" is pretty much baby cow neck glands, but don't let that phase you out.  The flavourful sage and thin prosciutto rind around the veal medallions made this one of my favourite dishes of the meal.  As for the meatballs, they weren't anything special (to be honest, I prefer the kobe meatballs at Glowbal – which are larger, jucier, and more familiar tasting). The Potted Prawns with Pistachio Butter ($7) were very tasty.  We had to use our forks to dig through the pistachio butter to find the prawns (hence, "potted") and eat it with the Melba Toast style bread.  We also ordered the Rabbit Rillette with Carrot Panna Cotta ($6).  Rabbit is not the most common meat to eat; if you haven't had it before, the taste and texture reminds me of chicken or duck instead of beef .  I was surprised that panna cotta could be carrot flavored and paired with a savory meat, but once again, Judas Goat has been great at combining contrasting flavours and making it work.
In conclusion, savour the experience of this quaint little tapas bar, sitting elbow to elbow on high chairs and people-watching (Gastown fashionistas, foodies heading to Salt Tasting Room and the occasional homeless person…) while sampling a variety of unusual bite-sized dishes.