Our first Vancouver Hidden Gems post was so popular on Modern Mix Vancouver, we decided to come up with a Part 2 so you can keep exploring our city.  Go off the beaten path in Vancouver and try something new from our list below!
The Mighty Oak
This adorable neighbourhood cafe and corner grocery store is located in the middle of a residential neighbourhood in Mount Pleasant.  Featuring baked goods and frozen snacks from Vancouver favourites like Pie Hole and Earnest Ice Cream, this is a quaint little Vancouver Westside Cafe, perfect for meeting up with your friends in your 'hood.
Location: 198 W 18th Ave in Mount Pleasant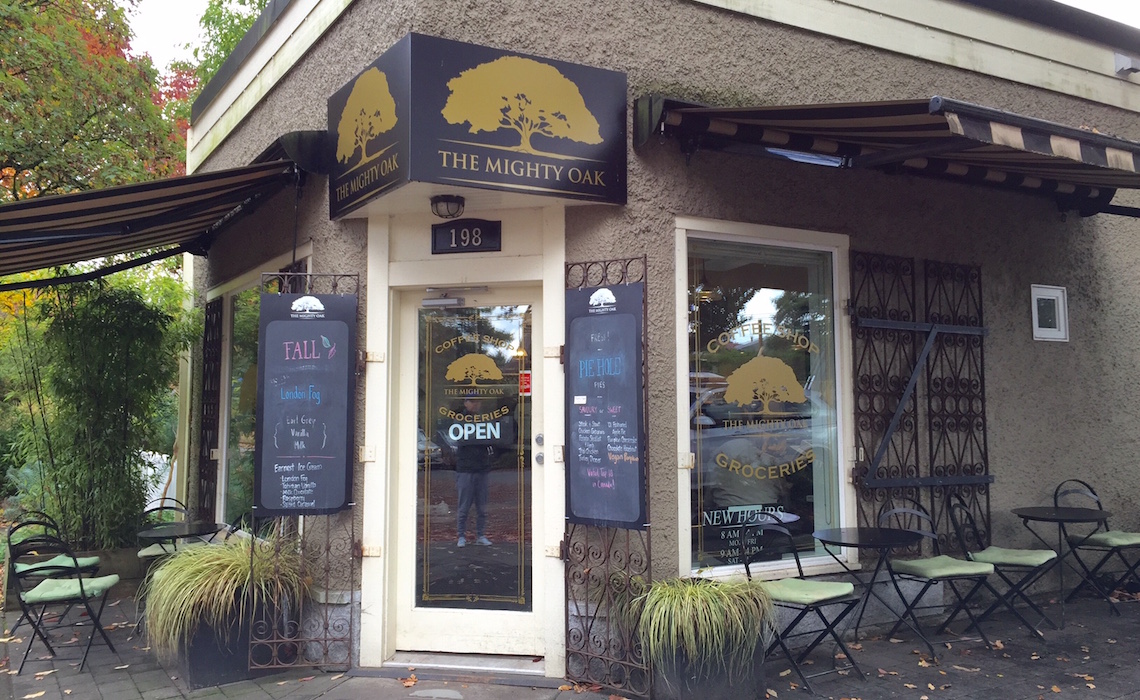 Gringo
This cheap-and-cheerful taco bar is located in Blood Alley in Gastown.  Despite being a hole-in-the-wall location, with the entrance from an alleyway, the decor is modern and flamboyant with colourful counter stools and an eclectic obsession with flamingos.  Open past midnight for the Gastown party crowd, with very affordable price points; almost all menu items are under $10: taco are $2.75 each, and a 16oz beer is $3.75.
Location: 27 Blood Alley Square in Gastown
The Wilder Snail
This is a neighbourhood cafe and grocery store located in Strathcona.  Pop by for a coffee or a panini sandwich, and do some simple grocery shopping while you're there!
Location: 799 Keefer St in Strathcona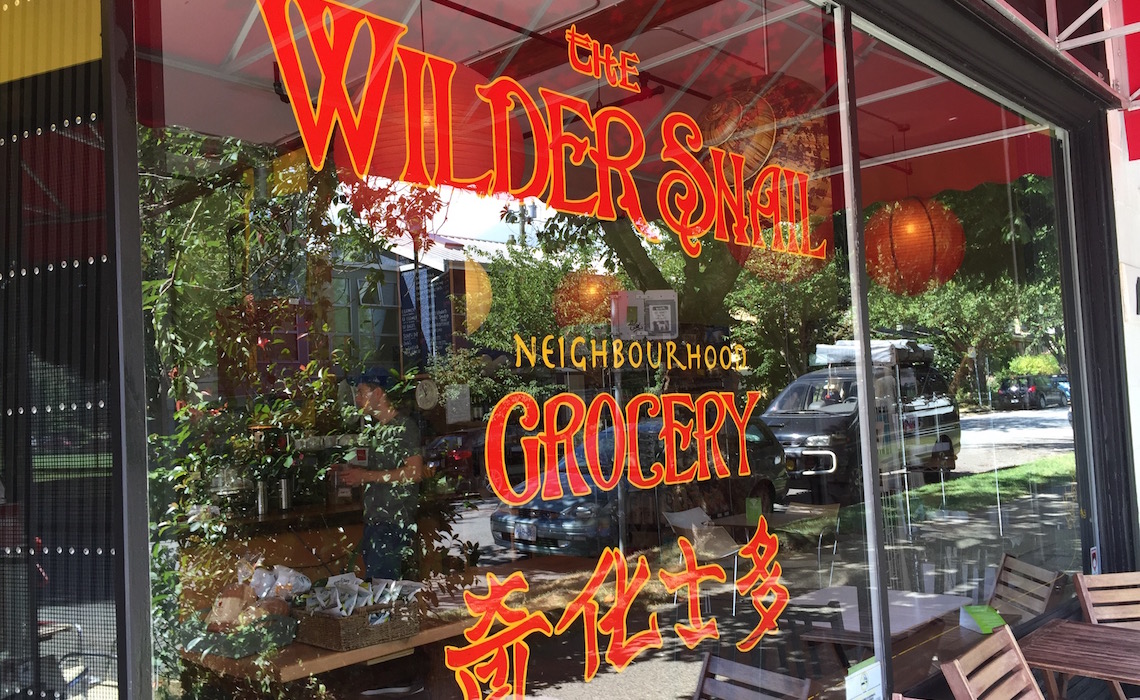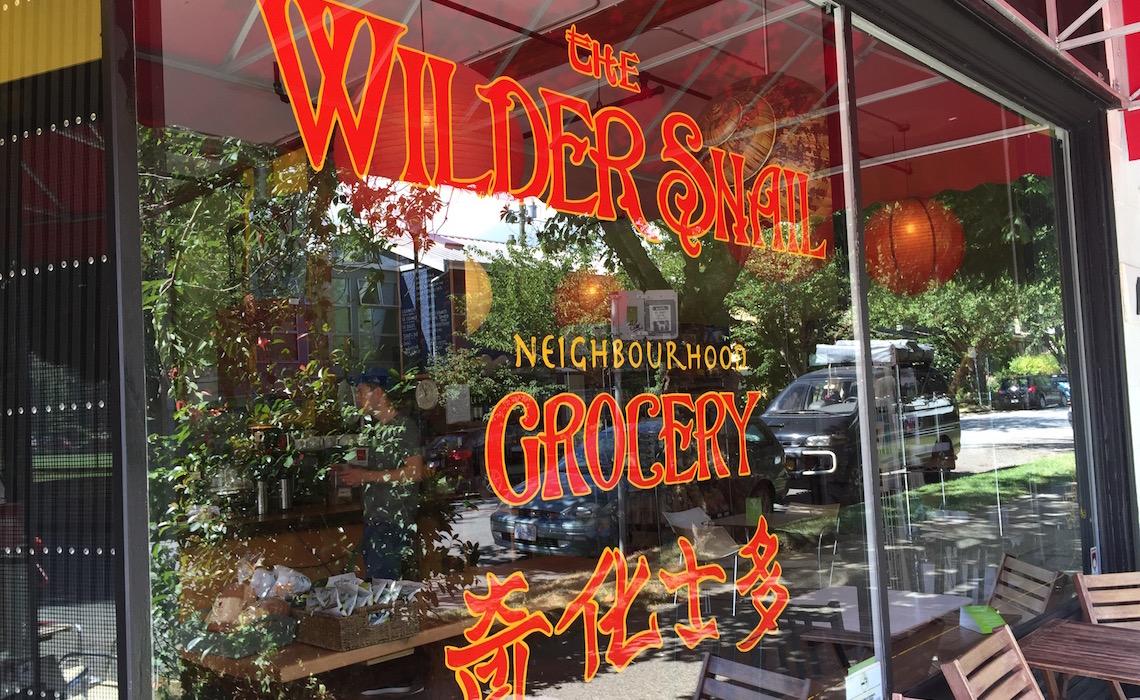 Fluffy Kittens Ice Cream
Unbelievably, there's actually an ice cream shop in Vancouver called Fluffy Kittens Ice Cream. This local ice cream shop in Chinatown curates cold treats from local Vancouver ice cream brands into one place.  Brands featured include: Artisto Gelato, Salt Lick, Say Hello Sweets, Brown Paper Packages, Earnest Ice Cream, Johnny's Pops, and Tubify.
Location: 612 Gore Avenue in Chinatown
Adesso Bistro
This homey Italian restaurant is located in a residential neighbourhood in the West End, on the ground floor of the Buchan Hotel.
Location: 1906 Haro St in the West End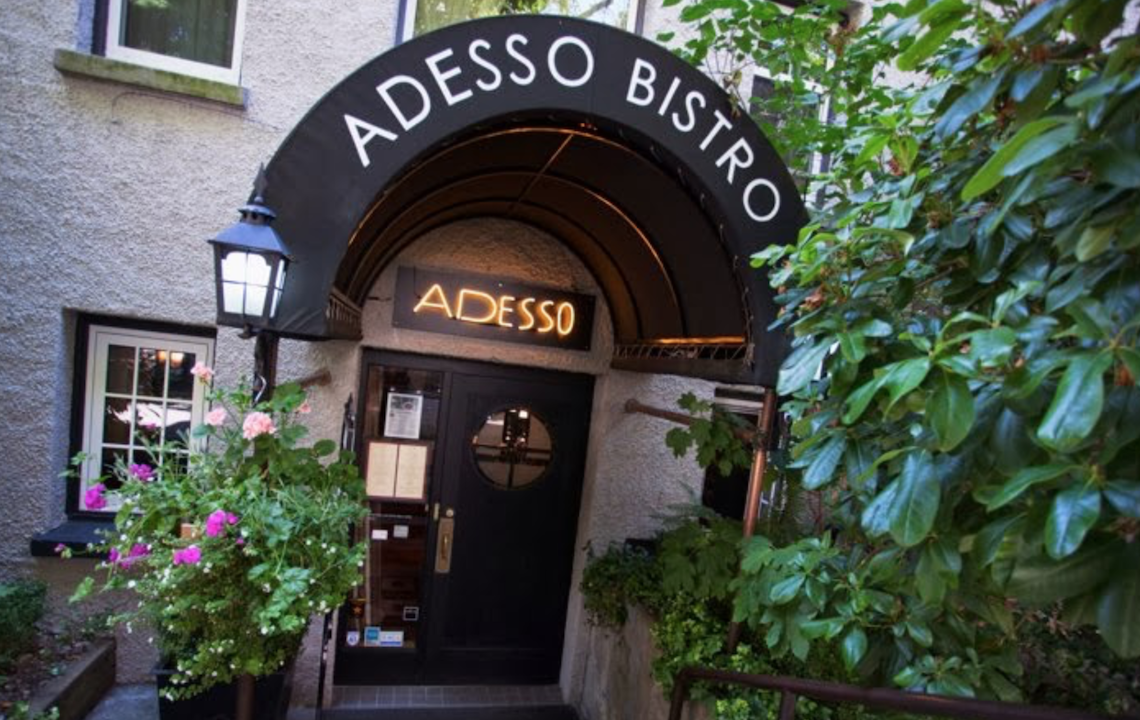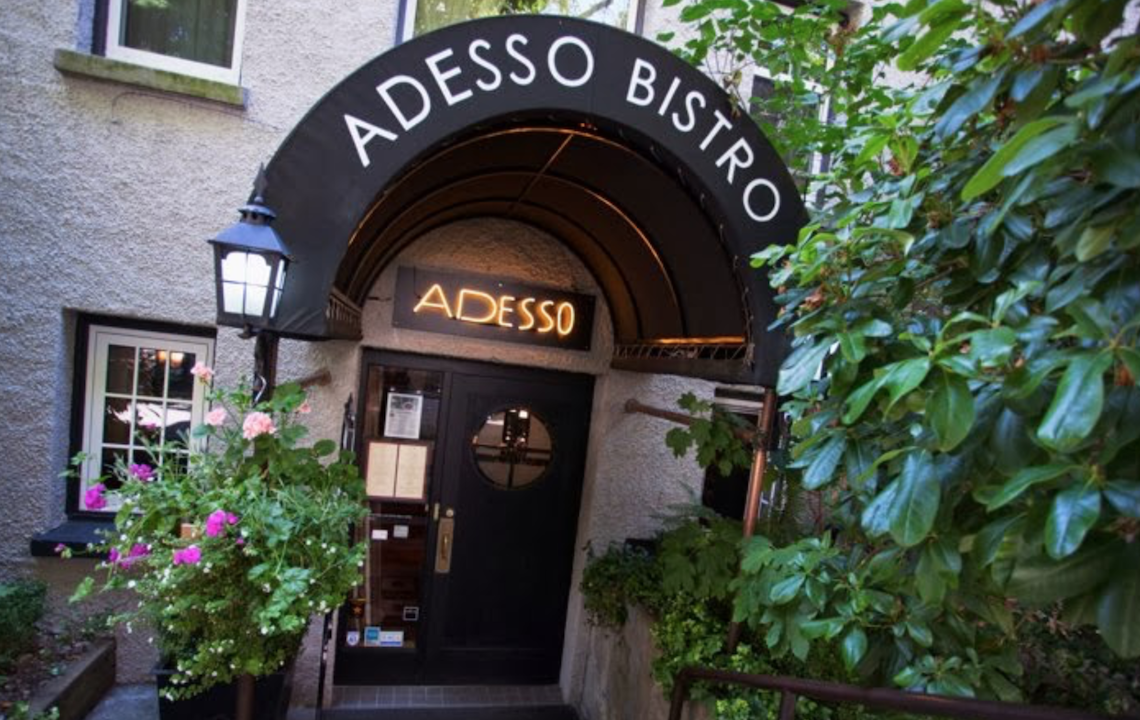 Vegan Pudding Co.
Located in downtown Vancouver on Richards Street, on a block better known for heritage commercial buildings, fast food takeout, sports bars and cafe chains, it was surprising to see such a niche little food spot in the downtown core.  This cute little takeout counter in Downtown Vancouver serves organic, vegan custard pudding in unique flavours including earl grey, black sesame, and hoji-cha (roasted green tea) with caramel.  Without the sandwich board sign outfront, it would be easy to walk by without a second glance.
Location: 422 Richards St. in Downtown Vancouver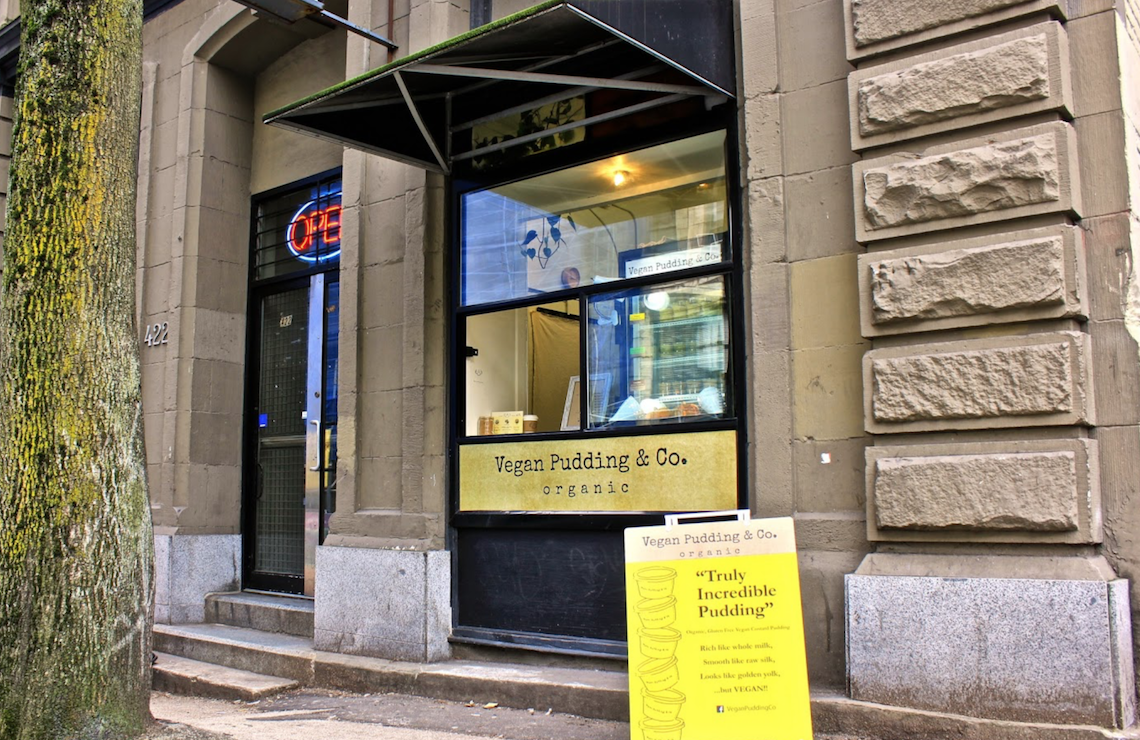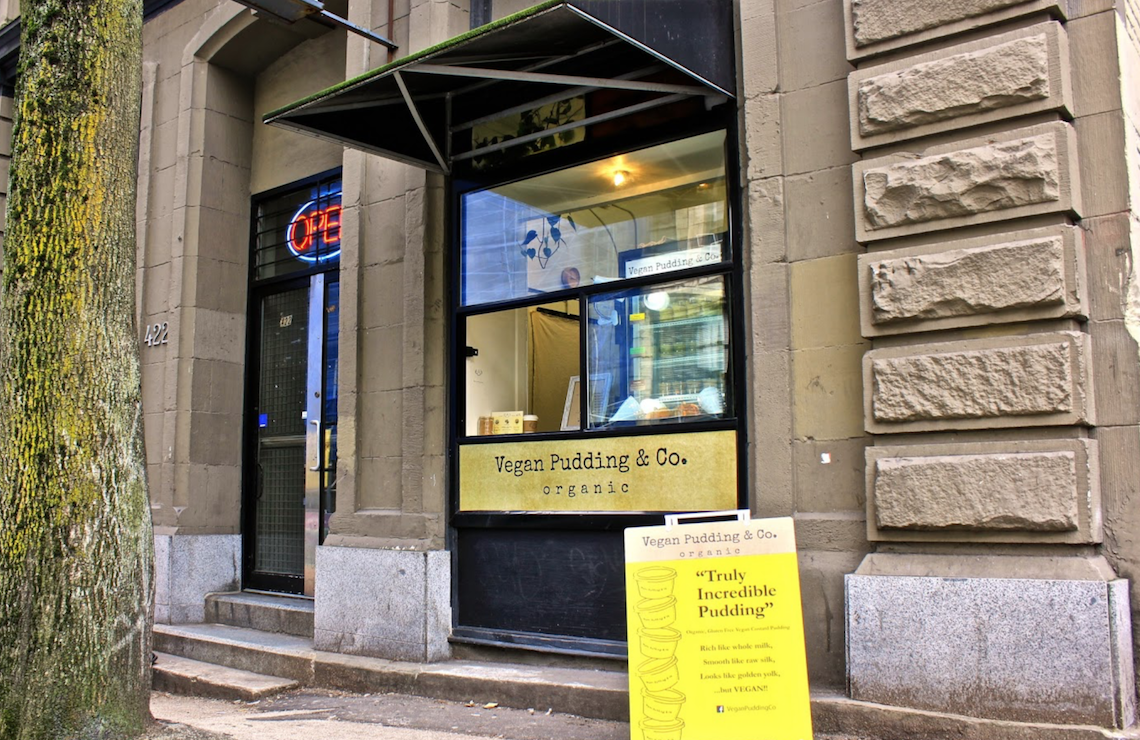 Narrow Lounge 
Located at Main and 3rd, Narrow Lounge is probably the most hidden bar in Vancouver.  No signs advertise the location, only a single red lightbulb marks the entrance through a graffiti-marked doorway.  This intimate, underground space serves your typical selection of bar food and drink and is open daily from 5pm onwards.
Location: 1898 Main Street (at E. 3rd Avenue)
Go Fish 
This is a creekside hut which serves Fish 'n' Chips and other simple seafood items.  The location is on West 1st Avenue, somewhere between the Burrard and Granville St bridges, located in a residential / industrial area, by the docks.  I only stumbled upon Go Fish because I took a wrong turn on foot while walking from Granville Island back Downtown!
Location: 1505 W 1st Ave near Granville Island
Hello Goodbye Bar
In the heart of Yaletown, there's an underground cocktail lounge called Hello Goodbye.  There are no signs pointing towards this lounge, the venue is accessible only through a small, nondescript door hidden through a stairway that is tucked inside a building along Hamilton Street.  Best visited by those who are in favour of an intimate lounge space with artisan cocktails, rather than your typical club night out.
Location: 1120 Hamilton Street in Yaletown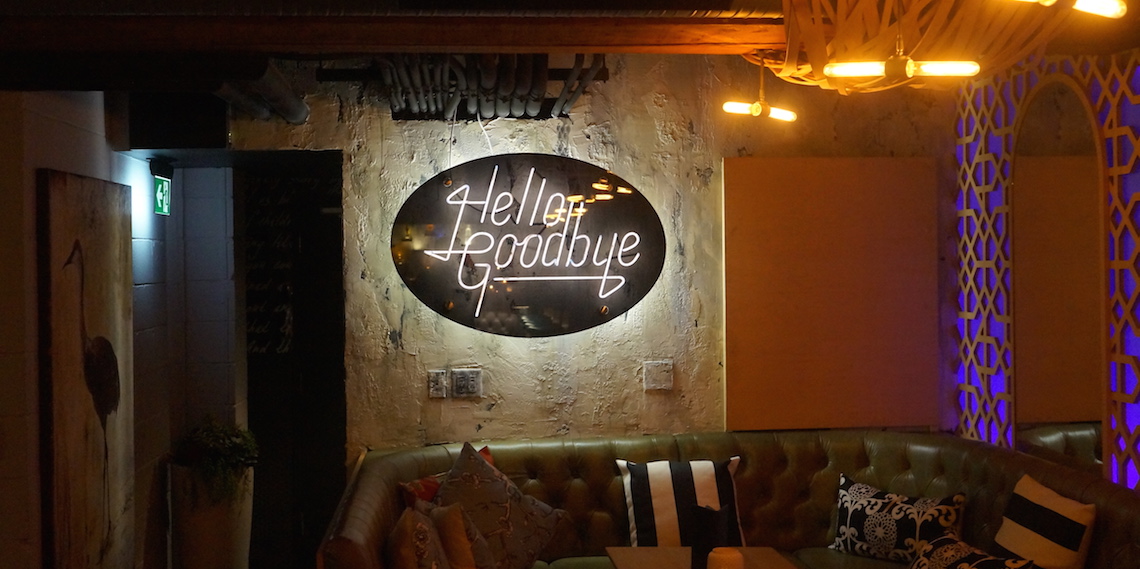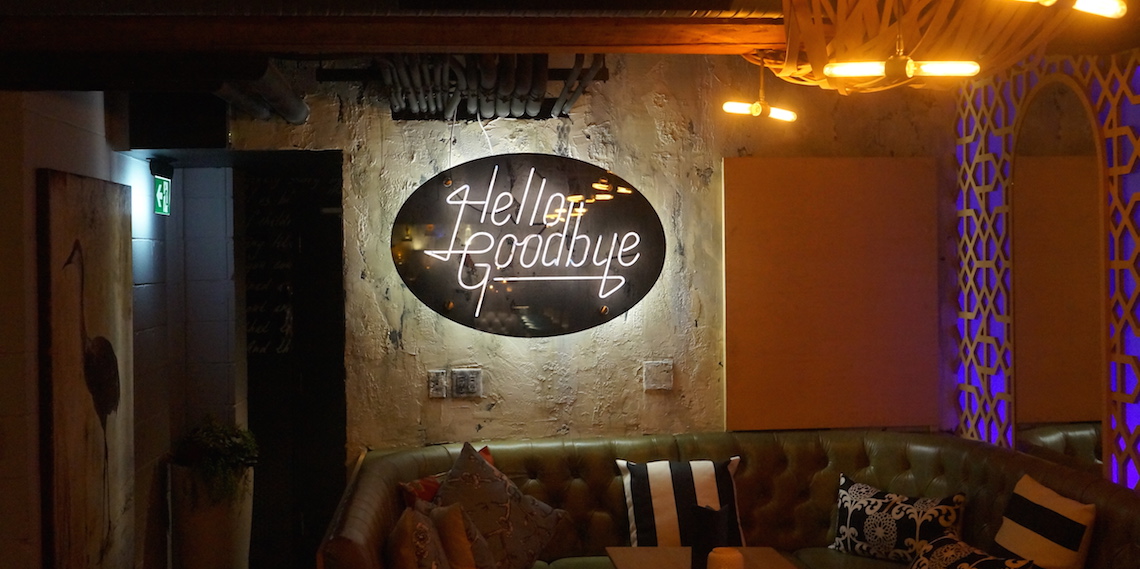 Arbutus Coffee
Located on the corner of W. 6th and Arbutus Street in Kitsilano, Arbutus Cofe is a neighbourhood coffee shop located in a Class A Heritage Building.  Although well-known by locals in Kitsilano, I consider Arbutus Coffee a hidden gem because it's located two blocks off the main West 4th shopping district, and surrounded only by houses in a residential neighbourhood.
Location: 2200 Arbutus St in Kitsilano