Fun and functional, Skip Hop is a baby brand that's no doubt come up in your search for the best baby products. We appreciate their multi-functional uses, their cute yet modern designs, the thoughtfully-designed development-focused elements, and great quality. Here's a review of four Skip Hop baby products we've used with our baby for his first year and why we love them.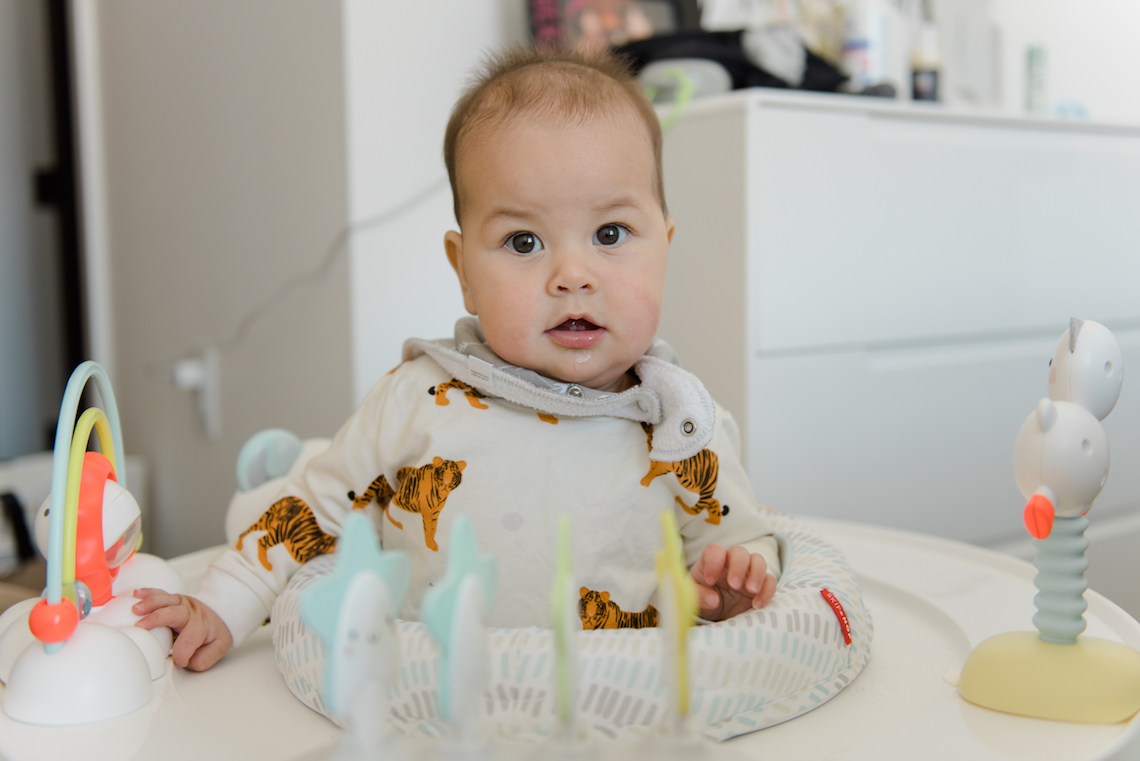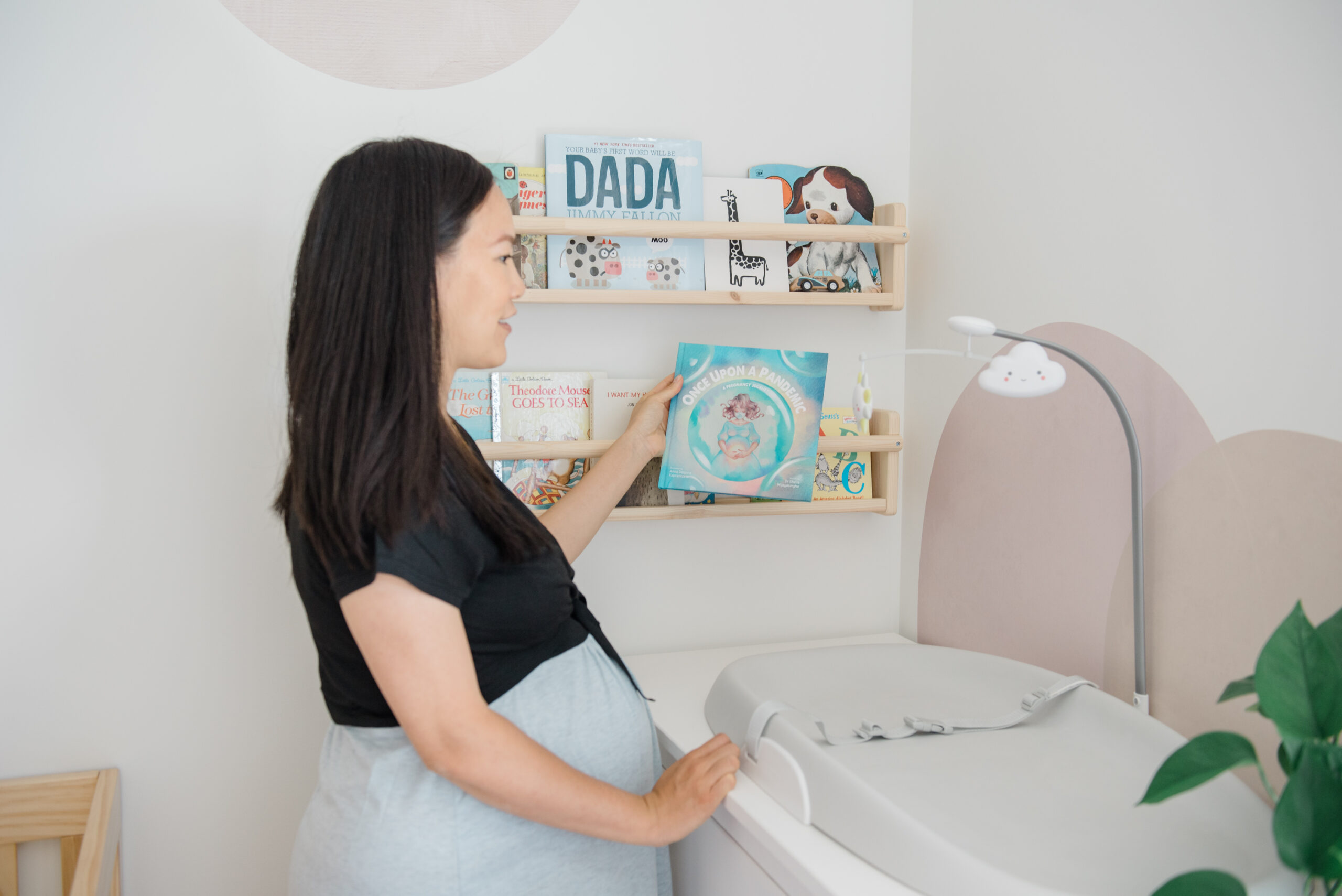 Everything listed below is available on Amazon Canada – if you buy through my link, I receive a small comission for your purchase so I can continue to write reviews like these to help you find the best baby products for your family!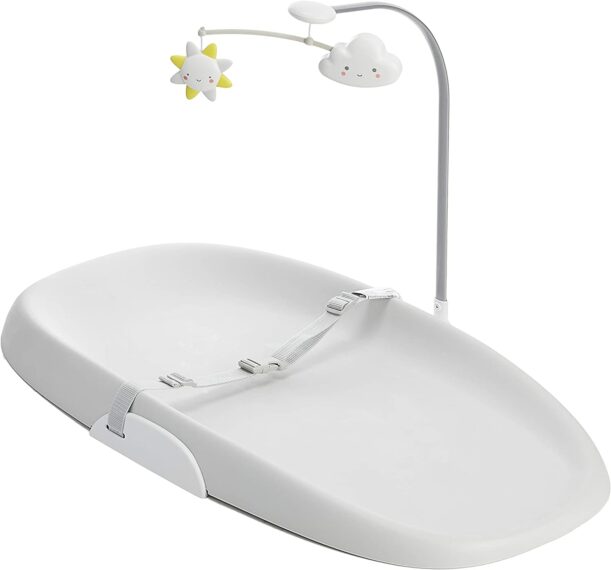 We wanted a baby change mat in our baby's nursery that we could wipe clean without having the hassle to change sheets. We were deciding between the Skip Hop Change Mat or the Keekaroo Peanut, and confidently decided on Skip Hop. The price was significantly less than the Keekaroo Peanut, yet had similar benefits: cushioned foam, raised edges, a buckle safety strap and a wipe-clean surface, at half the price. Plus, there's a baby mobile attachment that your baby can swipe at when he gets older.
Why we love it: Neutral grey colour, minimalist style, wipe-clean mat, and simple baby mobile that distracts our baby from flipping over.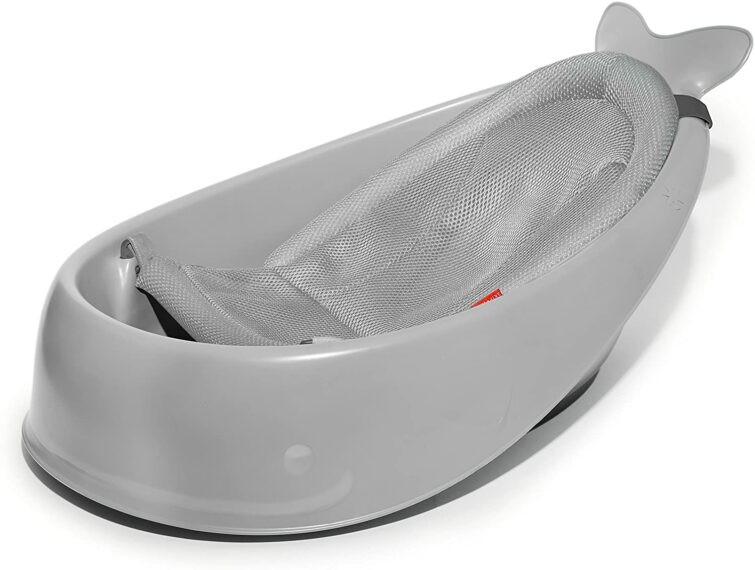 The Skip Hop Moby Bathtub has a fun whale design and comes with a mesh sling that can be adjusted to two positions: a head to toe hammock for newborns, or a back and seat support for babies learning to sit. When your baby can comfortably sit upright, you can remove the sling altogether and just use the tub. There are also thoughtful details like a drain plug (in a cute star shape) and a hook for hanging to dry.
Other matching baby bath products in the Moby series includes a Spout Cover, Bath Toy Storage, Bath Kneeler and Elbow Pad, but I didn't find any of the other 'whale' accessories a must-have. Just the tub was good enough for us!
Why we love it: Keeps the baby contained in the bath, the comfy mesh 'sling' which can be washed in the laundry, grows with the baby with different settings.
As our baby became more mobile, we found that we needed things like chairs, activity centers, or swings to keep him in one safe place. The Skip Hop Baby Activty Center (in "Grey" or "Silver Lining Cloud") both have a seat that swivels so baby can turn and rotate 360-degress to play with the clip-on toys. The platform on which the baby stands on can be lowered as their legs get longer.
Why we love it: Baby is happy and entertained in the activity center, Mom and Dad get a break.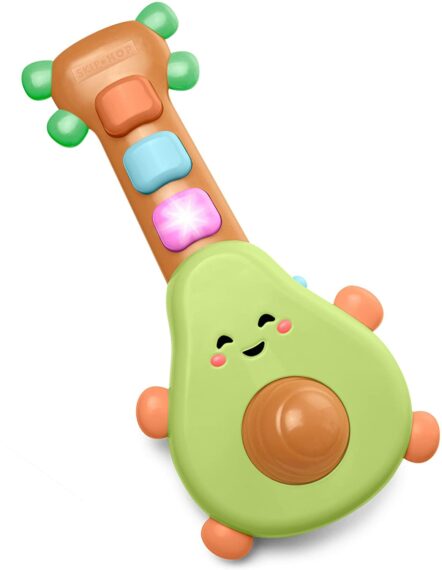 Bright colours and small in size, the Skip Hop Farmstand series offers little musical toys in the shapes of fruits and veggies. The Mara-Corns are corn-shaped rattles, while the Beetbox has motion-activated beatbox riffs and sounds to encourage your baby to crawl and chase. We personally have the avocado guitar, which has an even cuter name: the Rock-a-Mole Guitar.
Why we love it: Catchy musical sounds, and irresistably cute designs. We love (eating) avocados, and our baby does too.