Our baby started teething at four months, meaning everything he could get his moist little hands on would go straight into his mouth…including books! Then we went to a friend's house for a playdate (she has three boys under the age of five) and she introduced us to the Indestructibles baby book set, a series of books which are, well, indestructible!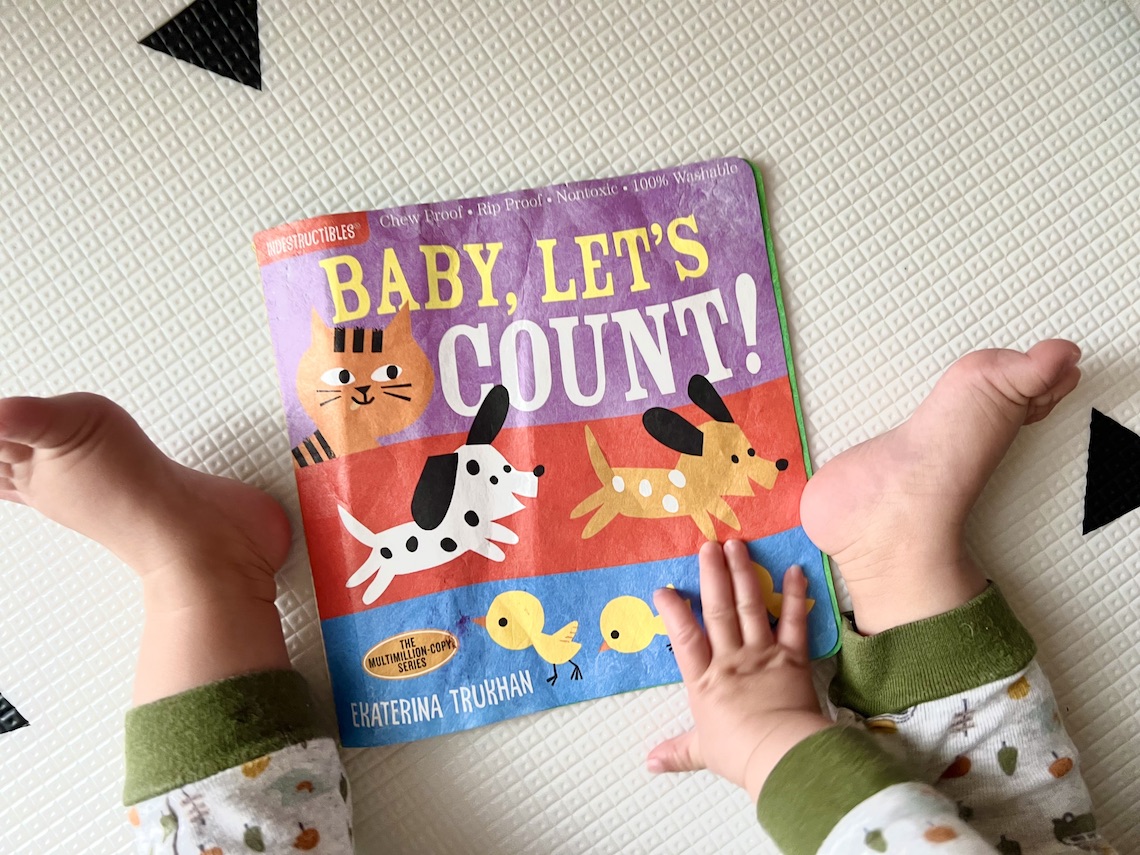 What are Indestructibles books made out of?
Indestructibles are printed on a synthetic material made from high-density polyethylene fibers. As babies 'read' books with their hands and mouths, Indestructibles are made for your baby to hold, grab, chew, pull, and bend, without being destroyed. The pages feel like paper, but are waterproof and very difficult to tear. This means babies can gnaw or teeth on them because the books are rip proof, printed on non-toxic pages with non-toxic inks (BPA-free, phthalate-free, PVC-free, and lead-free). They will wrinkle and crumple as your baby plays with the book, but they are also 100% washable.
Indestructibles Books for Babies
The Indestructibles books are thin and lightweight six-page books with fun and colourful illustrations that share basic stories, questions or rhymes that focus on building vocabulary. Baby, Let's Count, for example, is a rhyming book which counts animals from one to ten, while Baby, See The Colors, shares illustrations themed with different colours.  Other Indestructibles books include Hello, Farm, Baby, Let's Eat, and Let's Go Outside!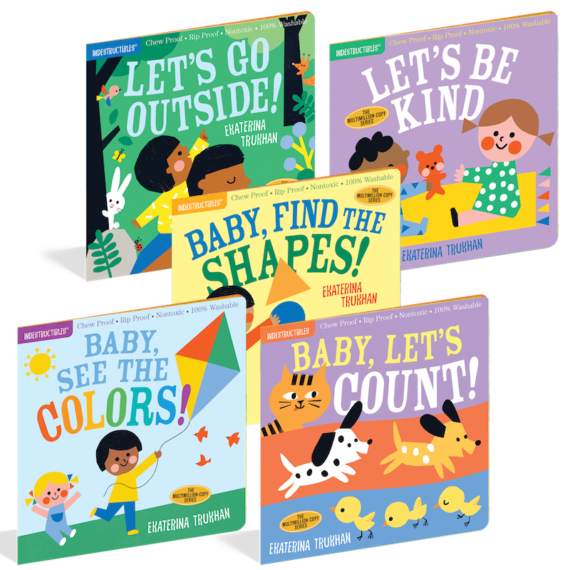 It's never too early to read to your baby. Newborns can enjoy hearing your voice and seeing the motion of turning pages, while at as early as four months, babies can begin reaching out and touching the book with their own hands, or exploring the books by mouth. Eventually, babies will learn to turn pages by themselves, and at approximately a year, they can start identifying the objects in the pictures or even saying their names!
Because the Indestructibles books are lightweight and can be wiped down or washed, they can go wherever a baby does, tucked into a diaper bag or brought along in the car, carried in a stroller, taken to the beach, or enjoyed with a messy meal.
Where to Buy Indestructibles Books
Amazon Canada has an extensive selection of Indestructibles Books, including all the titles mentioned in this blog post.
As an Amazon Affiliate, if you buy from clicking the links shared in the post, I may get a small commission from the sale.