Vessi is a Canadian company known for its waterproof shoes for women and men. Their company began with a collection of lightweight waterproof sneakers that are easy to put on and waterproof from rain, snow, mud and other splashes.  At the beginning of the year, Vessi added to their waterproof shoes collection and introduced their first waterproof boot sneaker: the Vessi Weekend Chelsea boot.
Vessi Discount Code (2022): Get $15-off a pair of Vessi Shoes with the promo code: MODERNMIXVAN.
Vessi Chelsea Boots Review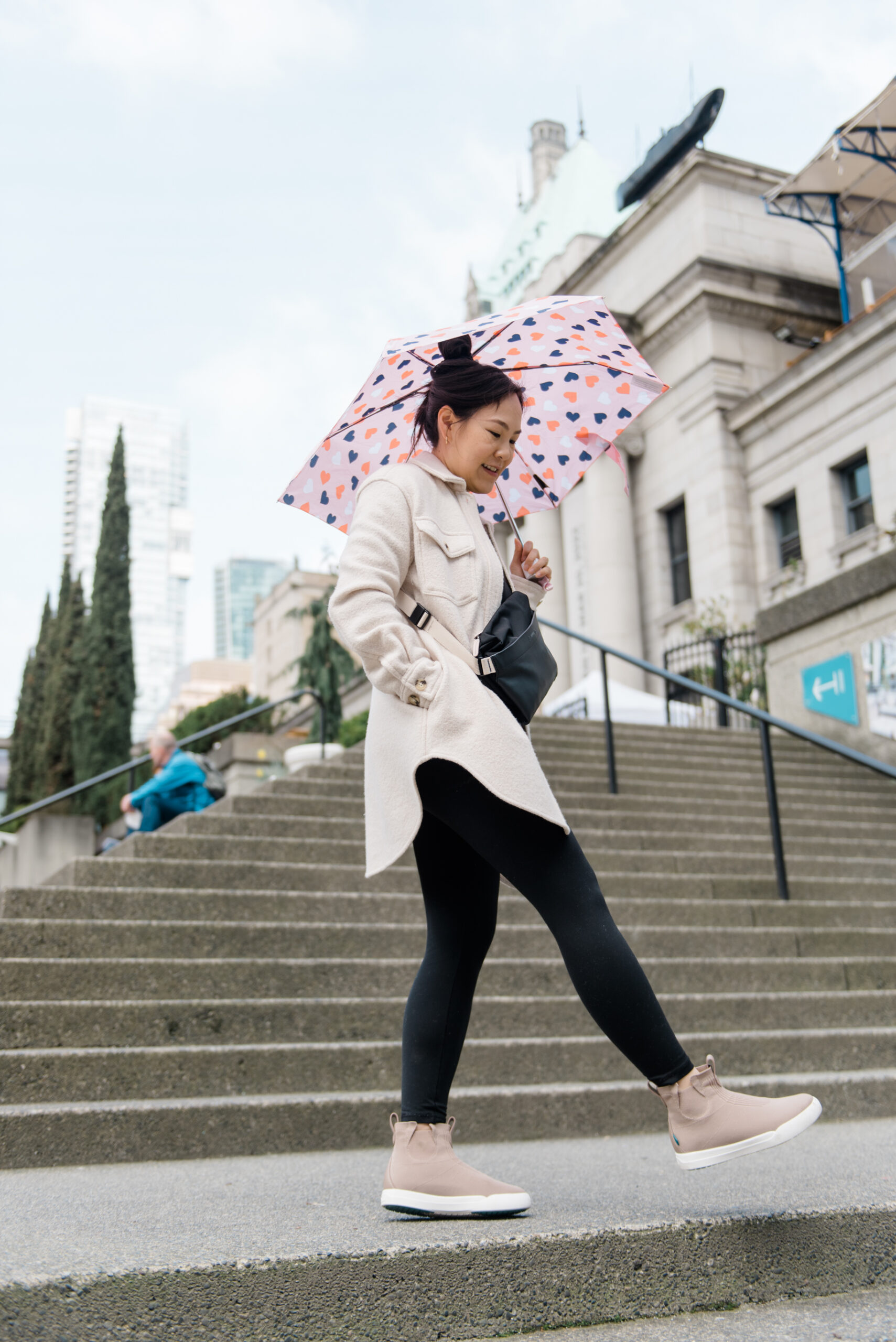 The Vessi Chelsea Boots are perfect for days when you need more coverage from the rain than a low-cut waterproof sneaker, but don't want to deal with the chunkiness of a rubber boot. Crafted with a vegan knit material that has a 4-way stretch and a lightweight sole, they are easier to put on than any boot I have ever owned.  It feels like you are wearing slippers or walking on a cushion, and they stretch and wrap around your foot and ankle in a soft, flexible and padded way that's more reminicent of cozy slippers than boots.
What makes the Vessi boot waterproof? Unlike spraying your boots or shoes with a waterproof coating, the knit material is made with a patented Dymatex tech that is integrated directly within the boot's fabric with nano-sized pores too small for water molecules to pass through.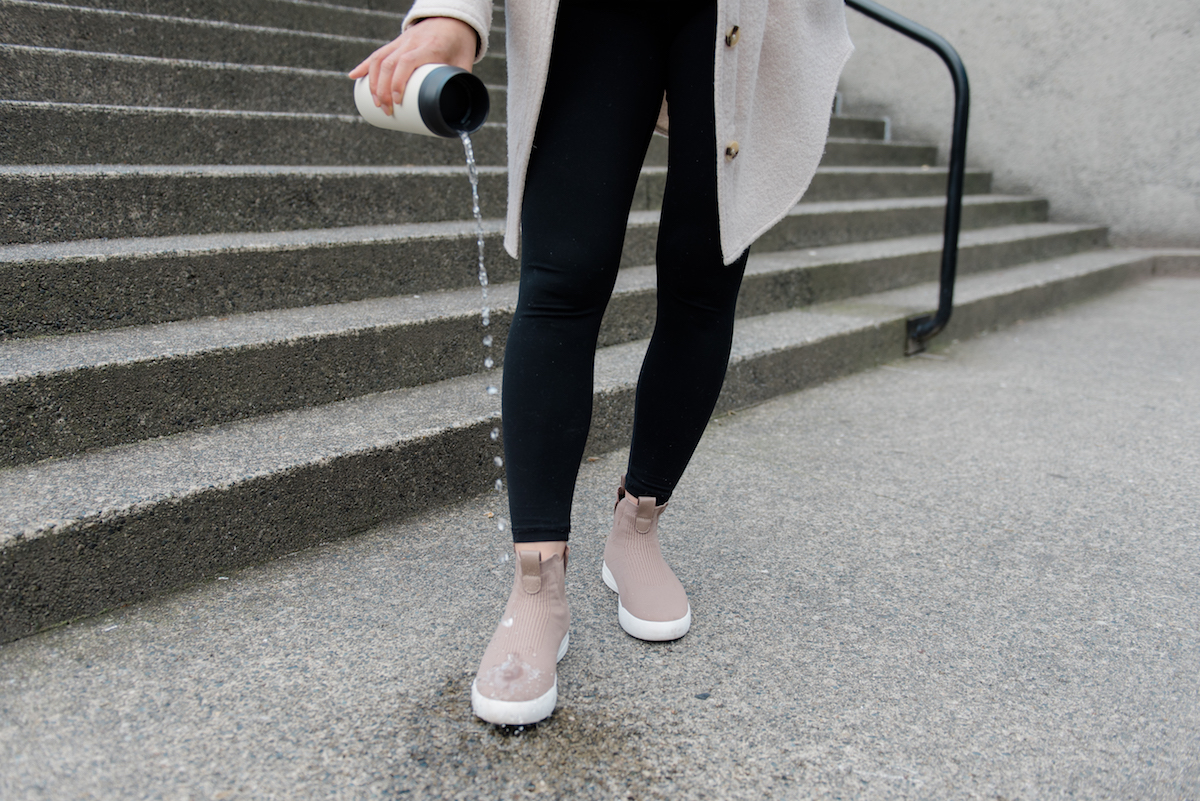 They launched with three colours: Concrete Grey, Asphalt Black (with either a white or black sole), and Shiitake Brown. I ordered the Shiitake Brown colour because I thought it was a more interesting colour than black, yet still neutral enough to match with everything.
Other features includes a tab at the front and back of the boot to help you easily stretch the opening to easily slide the boot on or off.
Vessi Discount Code
Ready to try out Vessi waterproof shoes and boots for yourself? Get $15-off a pair of Vessi Shoes with the promo code: MODERNMIXVAN. Other benefits of buying from Vessi include free standard shipping, free exchanges, and a 1-year warranty on any manufacturer defects.