Living in Vancouver, I'm used to wet and rainy weather. We Vancouverites love to grumble about the rain, then be out in the rain anyway! A little bit (or a lot!) or rain won't stop us from going outside – three dog walks a day, running errands on foot, taking the stroller out — but what would make our Westcoast weather more bearable would be no wet feet.
Vessi Discount Code (2022):

Get $15-off a pair of Vessi Shoes with the promo code: MODERNMIXVAN.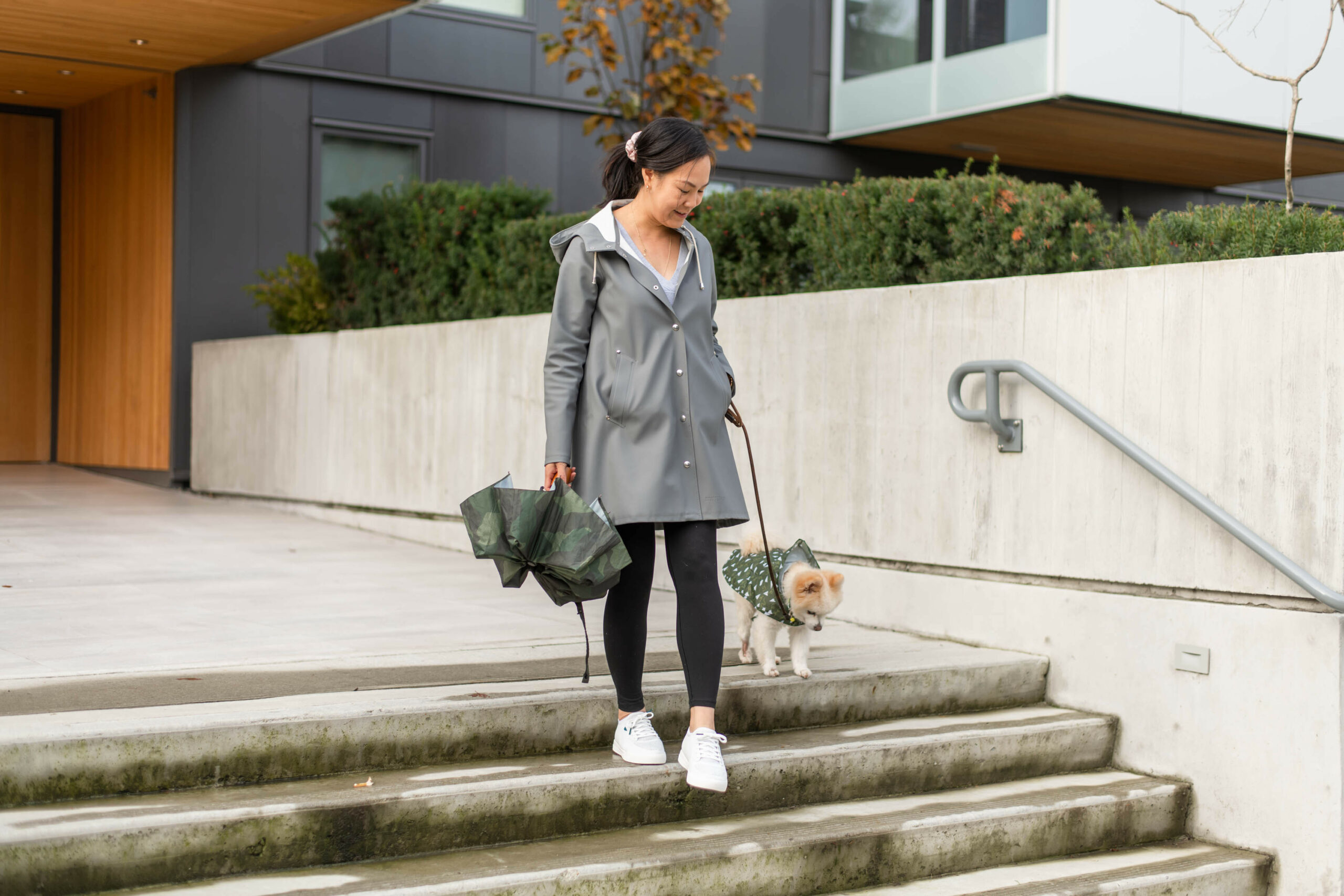 I've come across Vessi waterproof shoes online for ages, but I can't say I was the first in my family to actually get them – my husband and father-in-law beat me to it!
The first day my husband got his Vessi waterproof shoes, he splashed around in puddles on our daily dog walk – just to show me he could with no wet feet. The first day my father-in-law got his Vessi shoes, he went on a rainy bike ride and told us the only part of him that didn't get wet, were his feet.  
With such fantastic Vessi reviews from my family, I knew I had to try them for myself. Vessi kindly gifted me a pair of their Vessi Weekend Shoe. Here are my thoughts.
Vessi Weekend Review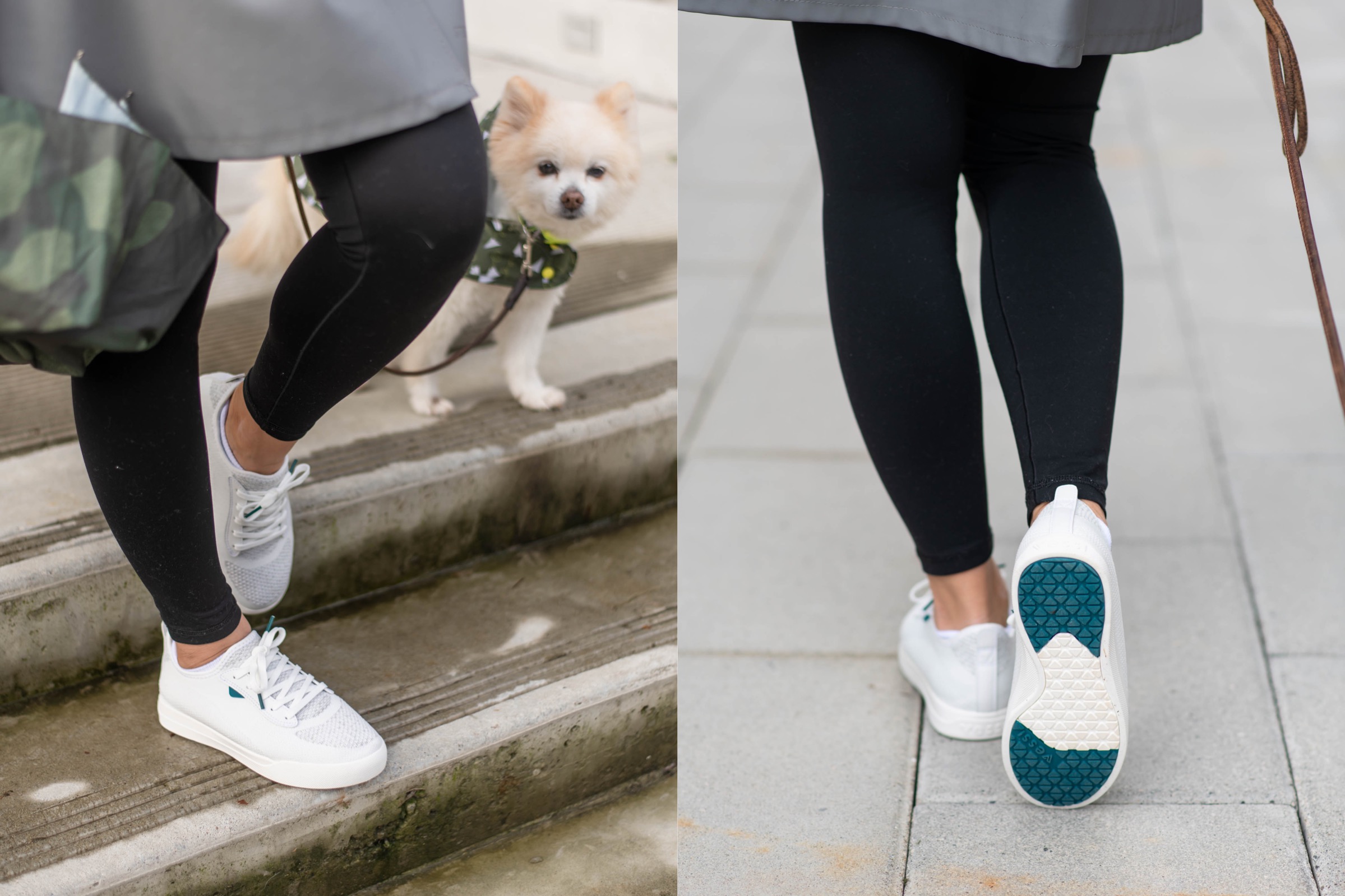 My three favourite things about my Vessi shoes is that they are rainproof, the fit is a snug yet stretchy slip-on style, and they are exceptionally lightweight.
First of all, I'm confirming in my Vessi Weekend review that yes, Vessi are waterproof. They won't keep your feet dry if you jump into a pool (the water would go in through the ankle area), but they are weatherproof from the rain, mud, snow, slush, and puddles encountered in everyday city living.
I picked the Vessi Weekend White because I thought it was the closest look to an every day lace-up sneaker. The bottoms have a herringbone tread pattern and grip designed to provide traction, to minimize slips and falls on a wet and slippery surface. I picked a classic white shoe, but Vessi often releases limited-edition colours of this sneaker.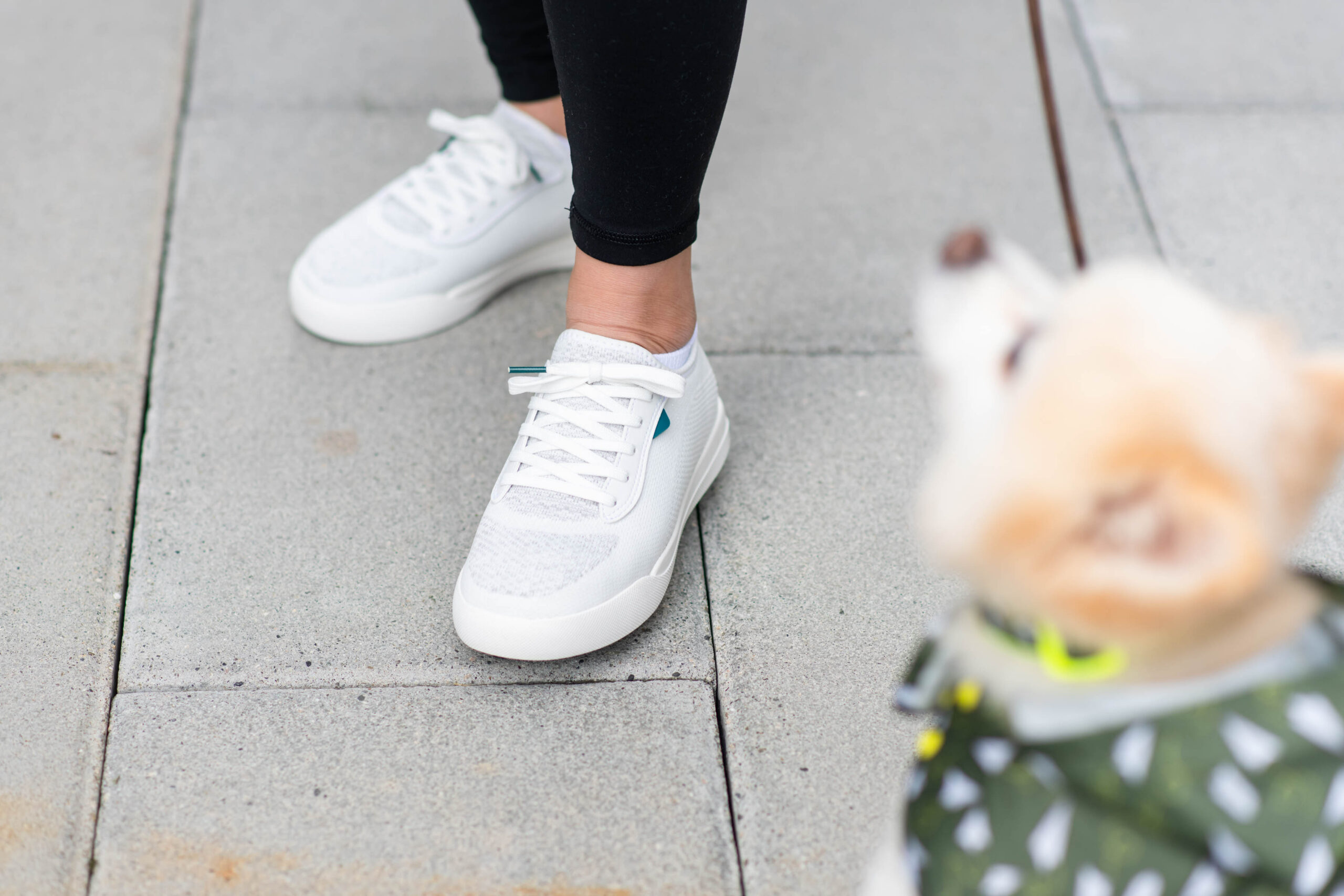 All of Vessi's sneaker styles, with the exception of the Everyday Slip-Ons, have laces; but conveniently, the edge of all their sneakers are stretchy and can be slipped on without the need to unlace or lace up. All their shoes are made of a stretchy knit material and fit snug like a sock. They are also exceptionally lightweight – much lighter than a rainboot — weighing around 175g which is comparable to the weight of an iPhone. 
I've been wearing my Vessi Weekend sneakers for the past few weeks, rain or shine, and love how I can quickly and conveniently slip on my Vessi shoes, without thinking twice about whether they'll match my outfit or if I'm wearing the right footwear for the rain.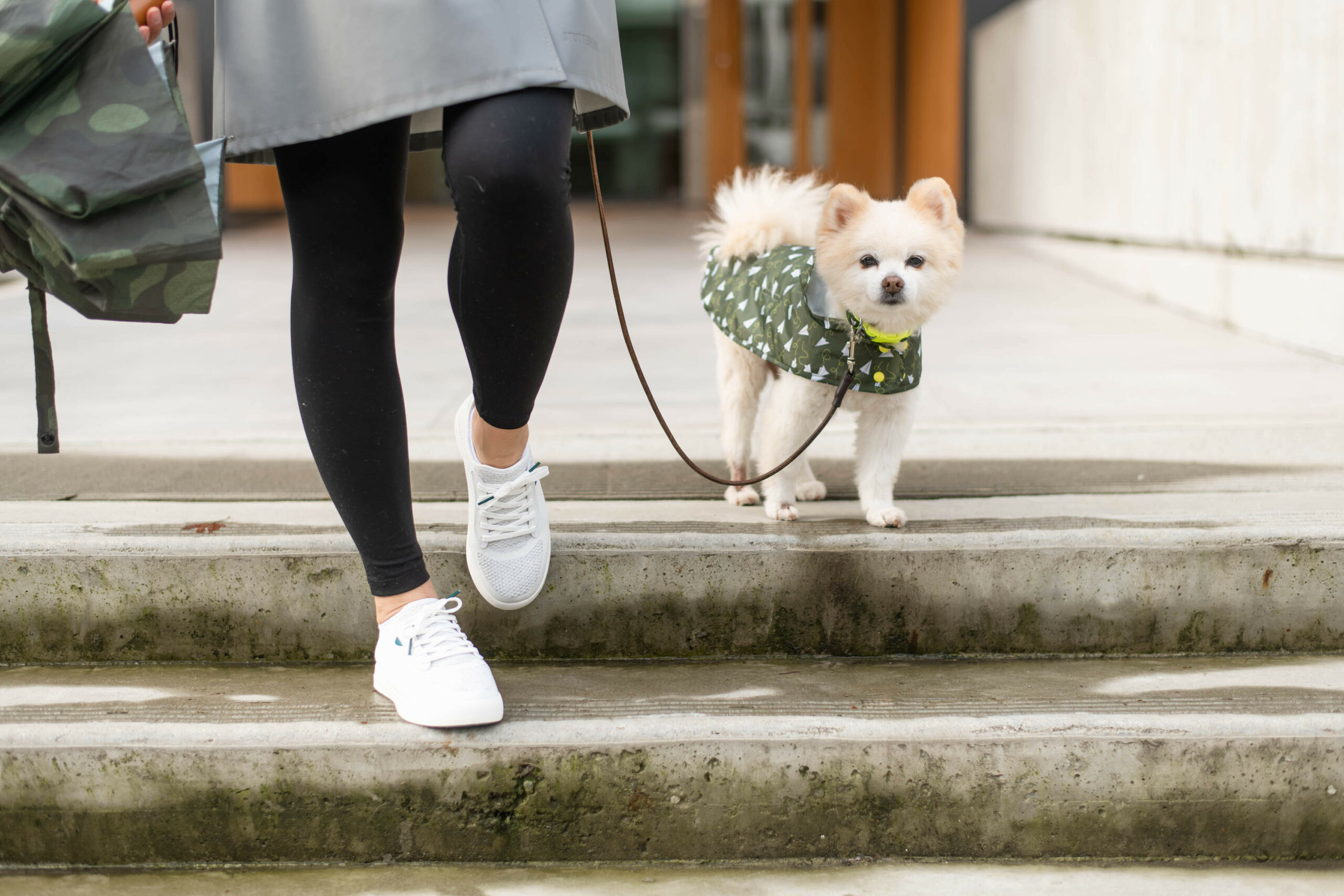 For anyone living in Vancouver, this is a must-have shoe. For more information: https://ca.vessi.com. I've noticed they often sell out of colours and styles so if you see something you like, get it sooner rather than later and get $15-off a pair of Vessi Shoes with the promo code: MODERNMIXVAN.