In my search for the best Canadian skin care products and understanding the ingredients that make them unique, I've noticed a trend of Canadian skin care brands and Canadian beauty brands who specialize in a single 'hero' ingredient, then build their entire natural skincare collection around this one ingredient and its benefits. From turmeric skincare to seaweed skincare, here's a round-up of seven Canadian natural skin care brands and the benefits behind their hero ingredient.
Yellow Beauty – Turmeric Skincare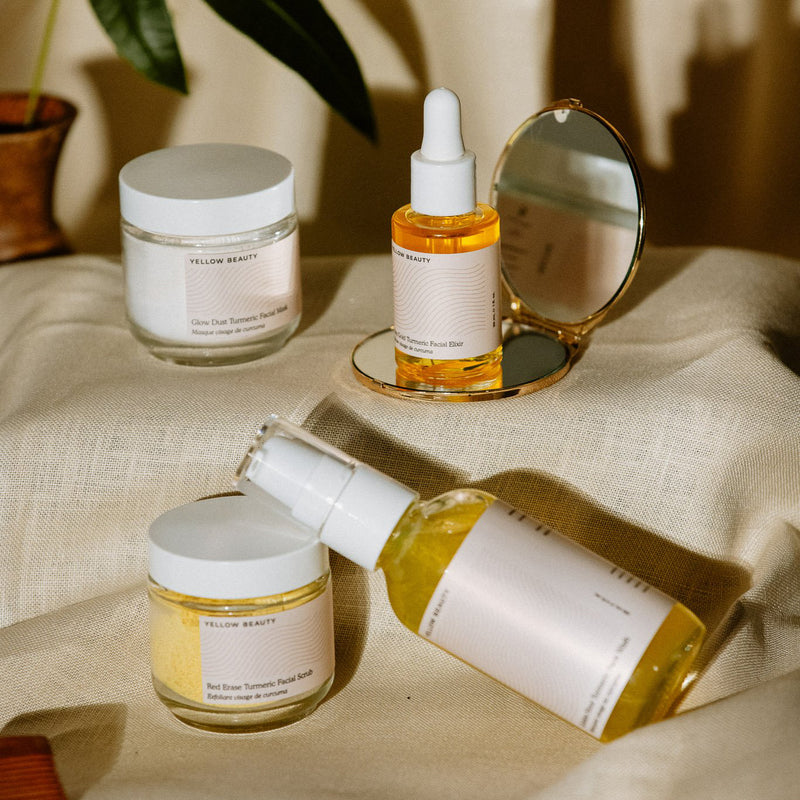 Yellow Beauty is known for its turmeric skincare. A staple ingredient in South and South-East Asia, turmeric has been a part of the Ayurveda holistic healing system for over 3,000 years. You probably know turmeric as a flavourful spice; Yellow Beauty has taken this superfood and put it into their boutique skincare product collection: the Golden Hour Face Wash, Stay Gold Facial Elixir, Red Erase Facial Scrub, and Glow Dust Facial Mask.
Turmeric Skincare Benefits: When applied in skincare, there are anti-inflammatory (provides a more even, glowing skin tone), anti-bacterial (calms irritation), and anti-oxidant (reduces the appearance of fine lines and wrinkles) benefits for the skin.
Sealuxe – Seaweed Skincare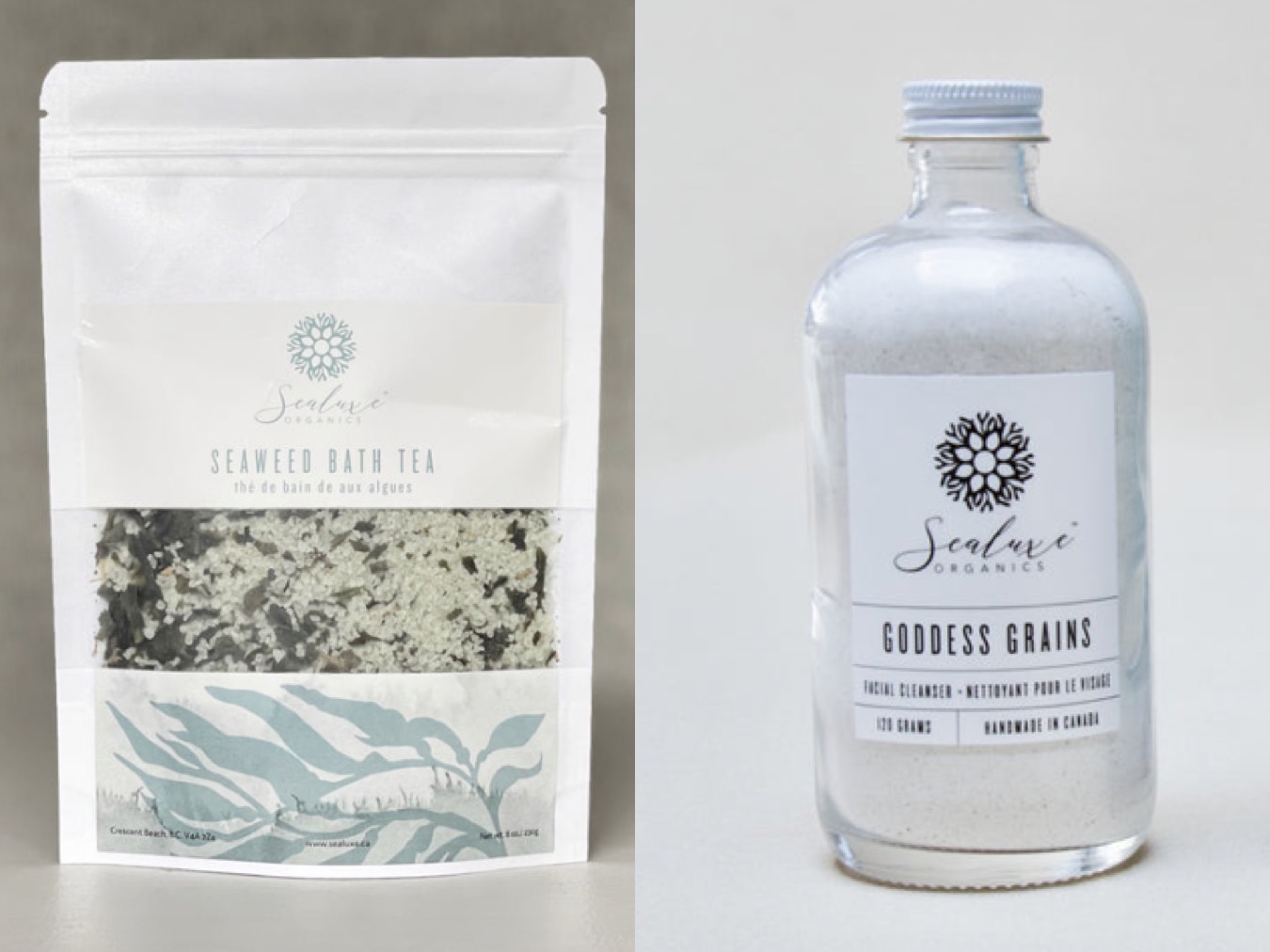 The childhood of Sealuxe founder Tanya Droege was greatly influenced by the ocean; summers spent beachcombing and exploring low tide provided an ever-changing world of excitement and intrigue. Her passion for the sea eventually led to the creation of Sealuxe, an organic skincare compay with products rich with the elements of seaweed. Products include both facecare, bath, and bodycare products from a seaweed facemask to seaweed-infused bath salts.
Seaweed Skincare Benefits: The essential vitamins and proteins in seaweed nourish the skin and aid in healing and cellular respiration, while sea mud removes dead skin, toxins and bacteria for a detoxifying effect.
NENA Skincare – Glacial Oceanic Clay Skincare
NENA believes that skincare should be simple, clean, and sustainable. All their products contain Glacial Oceanic Clay or one of its derivatives. This unique clay is found only on the coast of Northern British Columbia, and contains over 60 skin-benefitting minerals.  They currently have five skincare products: A Cleansing Cream, Clay Mask, Mineral Toner, Mineral Serum, and Moisturizing Cream. All their products are made with high concentrations of naturally derived, vegan-friendly ingredients.
Glacial Clay Skincare Benefits: The Canadian Glacial Oceanic Clay sourced by NENA Skincare from Northern British Columbia is clinically proven to visibly reduce the appearance of pores, provide a 95% reduction in skin sebum, and a 70% boost in collagen production.
East 29th – Lemon Rind Skincare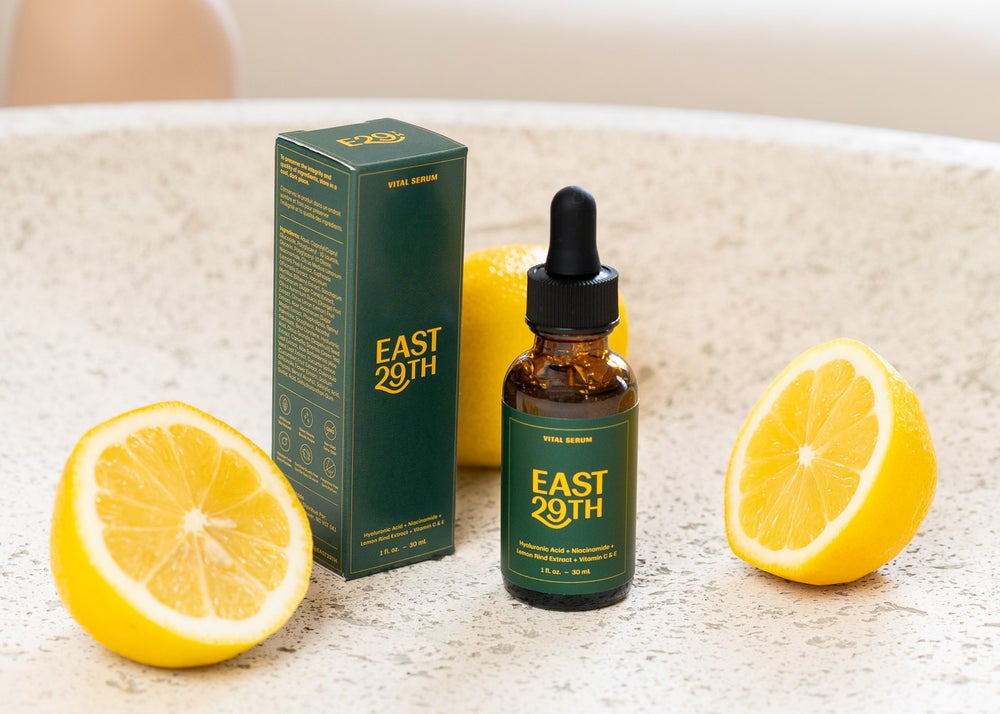 With a background of working as a makeup artist in the TV & Film industry, East 29th founder Victoria Ferguson wanted to create natural confidence off-screen through skincare. The hero ingredient in East 29th skincare products is lemon rind, an ingredient that's high in antioxidants and potassium.
Lemon Rind Skincare Benefits: When used in your skincare routine, lemon rind helps cleanse, brighten, and soften age spots and sun damage while stimulating new skin growth.
Empyri Skincare – Cannabis Sativa Skincare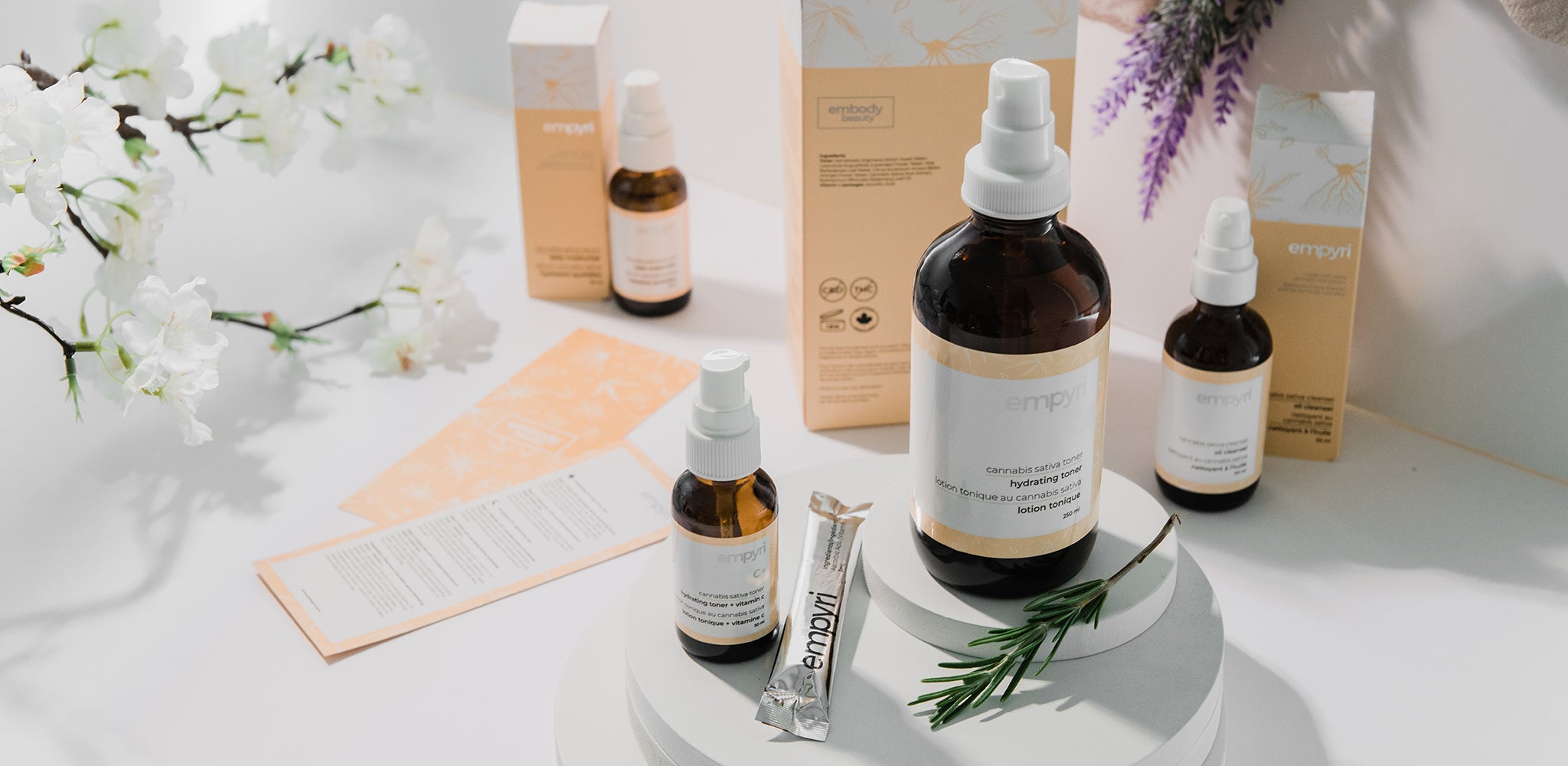 Empyri creates Cannabis-infused skincare, formulated with  sativa root and sativa seed sourced from Canadian industrial farmers and Canadian licensed growers. These plants are pre-screened and laboratory tested to ensure zero percent THC and CBD. All empyri products are completely plant-based, natural, sustainable, chemical and cruelty-free, non-GMO and non-comedogenic.
Cannabis Sativa Skincare Benefits – Cannabis Sativa roots have been used therapeutically in Traditional Chinese Medicine for over a thousand years.  It is clinically proven to heal dry skin and improve skin texture, and has anti-inflammatory properties.
Aurom – Birch Skincare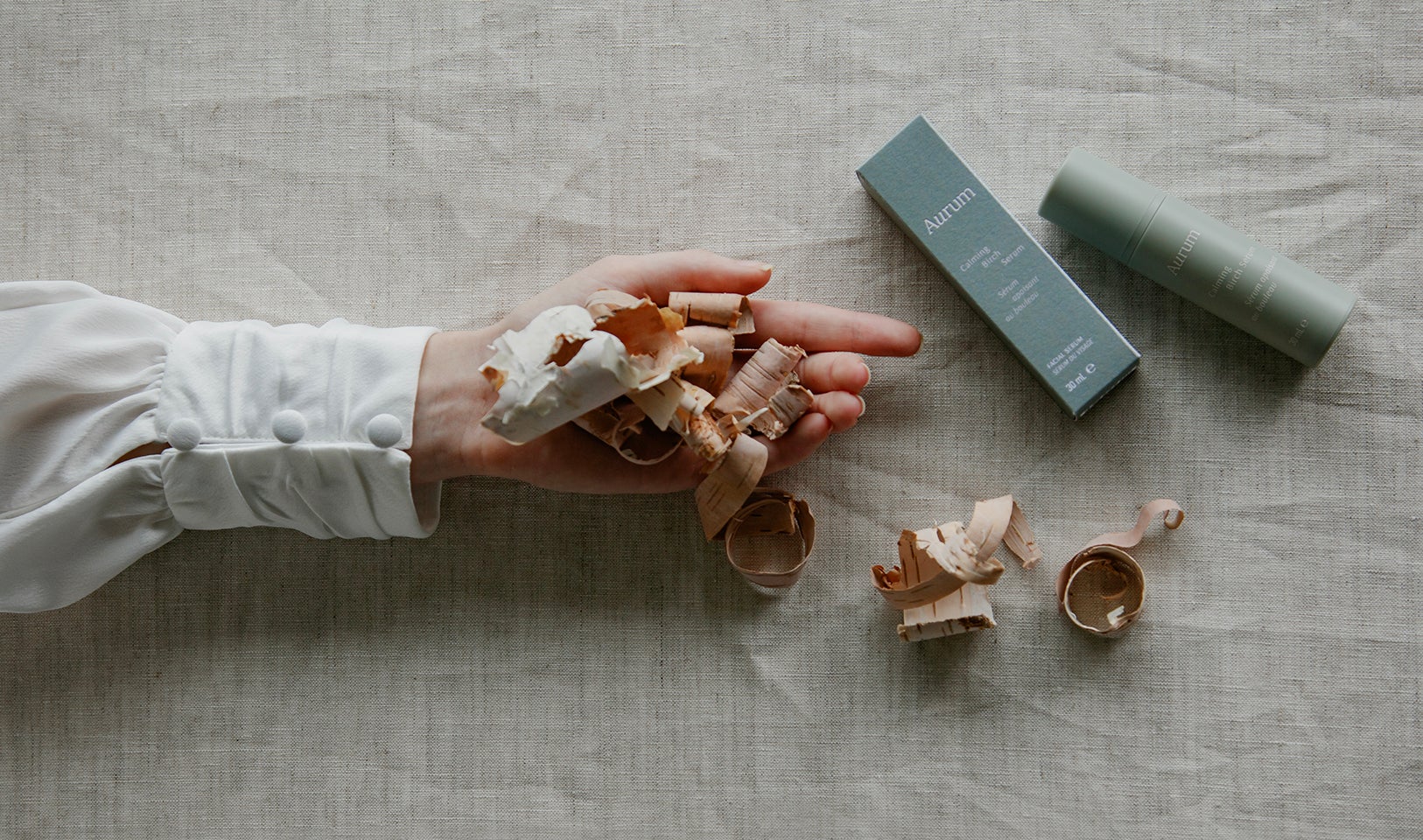 From the Yukon, Aurum Skincare is a single-product skincare brand inspired by the luminous trunks of the Boreal Birch. Aurum's Calming Birch Serum is best for inflamed and acne prone skin, and when applied to the face, the serum is clinically proven to reduce skin redness within 7 days of use.
Birch Skincare Benefits: Birch water is naturally rich in amino acids, antioxidants and minerals. Aurum uses a specially developed bio-fermentation process, infusing the ingredient with unique oligosaccharides that are not only anti-inflammatory but support cellular functions necessary for skin barrier repair.
Satya – Calendula and Oatmeal Skincare for Eczema Relief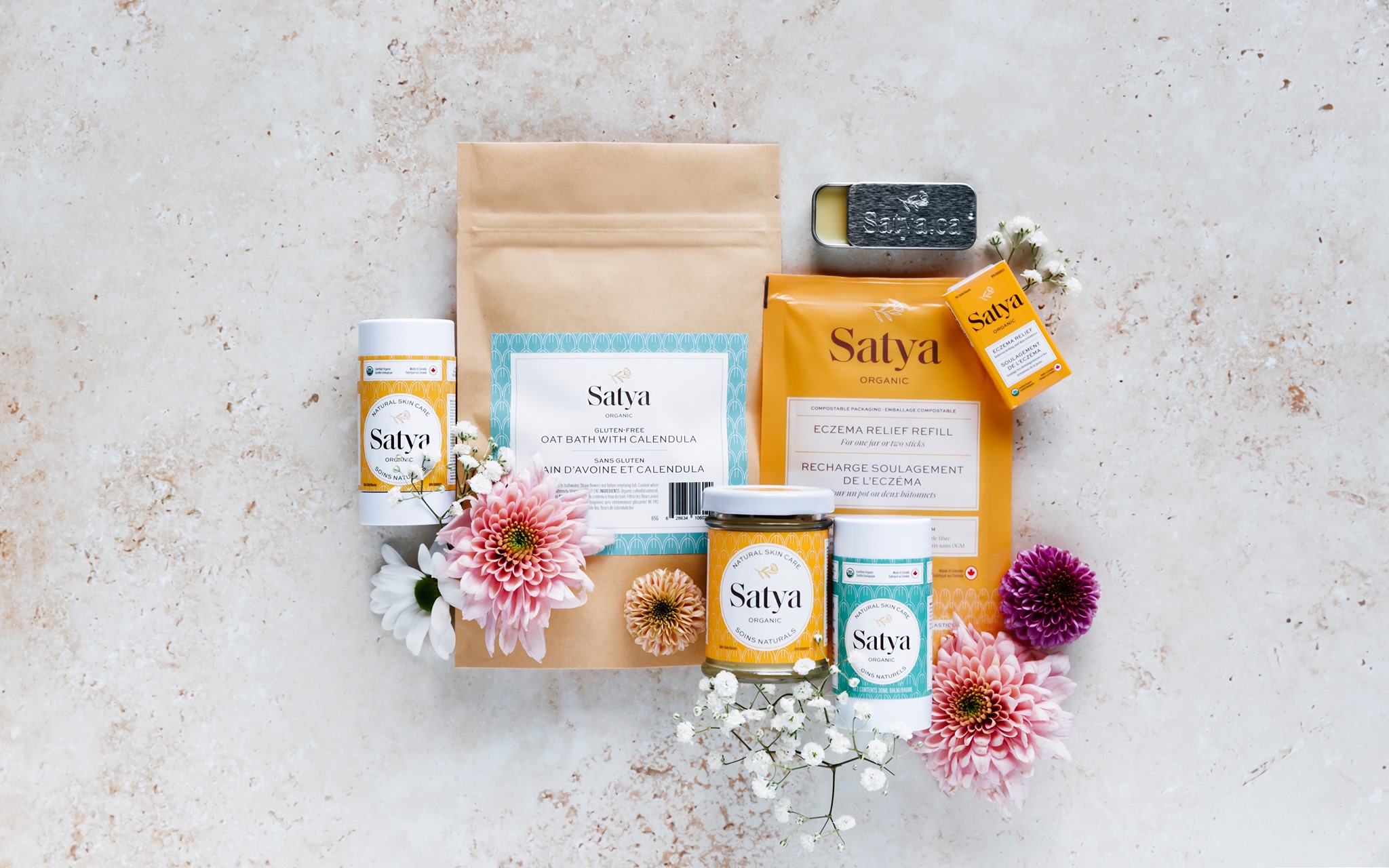 Hoping for a non-toxic yet effective solution for her baby daughter's eczema, Satya founder Patrice began making her own products at home in a crockpot, using only ingredients she could find in her kitchen.  Satya is a natural anti-inflammatory  formulated with USDA certified organic ingredients, 100% steroid-free, and aids in relieving all types of skin stress. If you suffer from eczema, the Calendula and Collidal Oatmeal used in Satya products may provide the relief you are seeking. Their clean and concentrated formula can be safely used anywhere on the body, including around the eyes and lips.
Calendula and Collidal Oatmeal Benefits: Calendula calms, while collidal oatmeal and its anti-inflammatory properties softens the skin and soothes itching.