I've been using my Fable dinnerware for over a year and a half now, and I still get questions all the time through my blog and Instagam about the quality, feel, durability, and finishings of my Fable plates. Some of the questions I've answered include: Is Fable dinnerware a Canadian company? (Yes) Can Fable dishes go in the dishwasher? (Yes) Are Fable plates worth it? (Yes).
Fable is a Vancouver-based company that works directly with artisans in the Tagus Valley region of Portugal to create hand-finished ceramic dishware and stainless steel cutlery. Aside from the beautiful minimalist aesthetic, these pieces are also designed to be durable and functional — everything is dishwasher, microwave, and oven-safe.
Now Open: Fable Dinnerware & Home Goods Store in Gastown
If you've been eyeing Fable dinnerware online (or read my Fable dinnerware review on my blog), but haven't committed to making a purchase yet because you want to first see and feel the style and quality in real life, we have good news for you! Fable Home Goods just opened its first Vancouver retail space at 332 Water Street in Gastown, showcasing their entire range of Portugal-crafted ceramic dinnerware in real life. New to the mix are their Japanese-made glassware collection and Belgium linen table textiles, both of which you can also find at their shop.
True to their ecommerce roots, if you buy something at the new Fable Home Goods shop, you can take your purchase home right away, or, have them conveniently shipped directly to you.
Here are a few photos of the new Fable store in Gastown: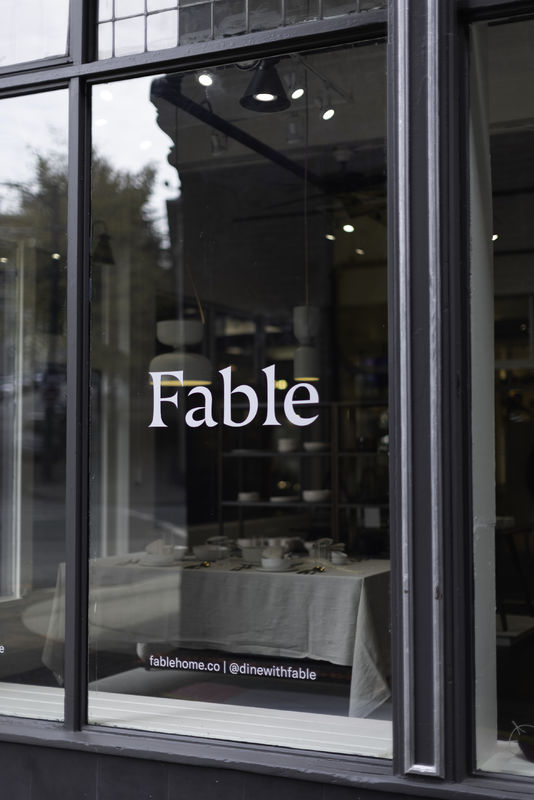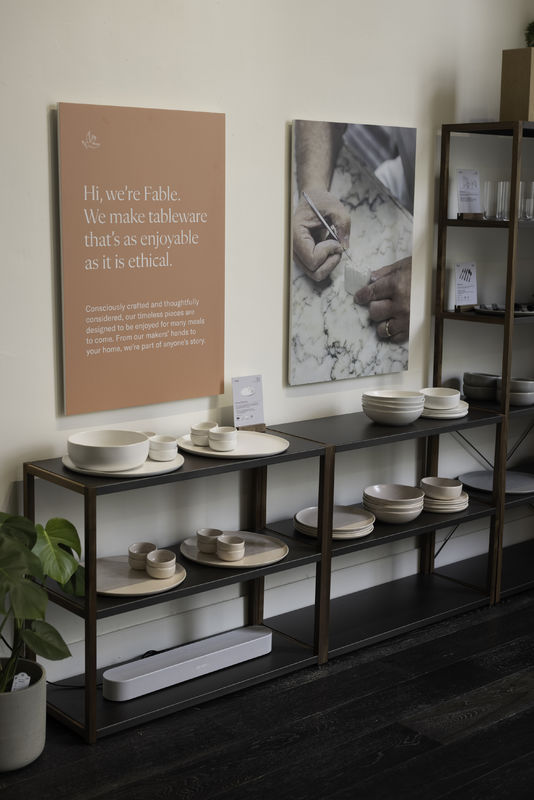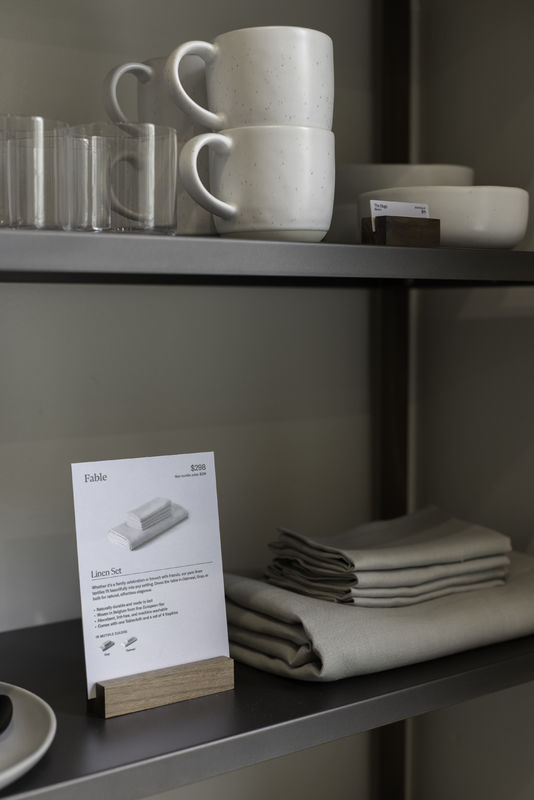 As always, feel free to comment or message me on Instagram if you have any questions about my experience with Fable!