Fable Home is a Vancouver-based company that works directly with artisans in the Tagus Valley region of Portugal to create hand-finished ceramic dishware and stainless steel cutlery. Aside from the beautiful minimalist aesthetic, these pieces are also designed to be durable and functional. Everything is dishwasher, microwave, and oven-safe. If you're looking to upgrade your dinnerware, read on for my Fable ceramics review.
Fable Dinnerware Discount Code 2023: use MODERNMIXVANfor 10% off at checkout.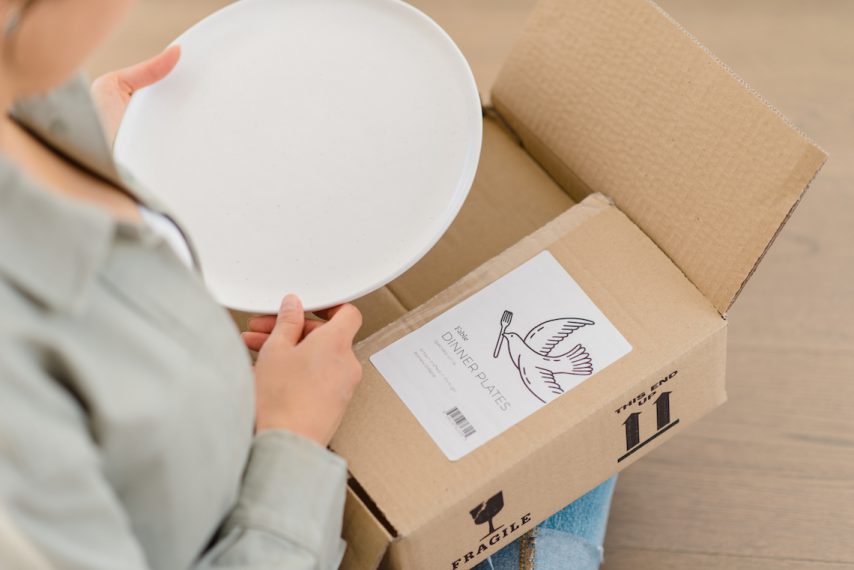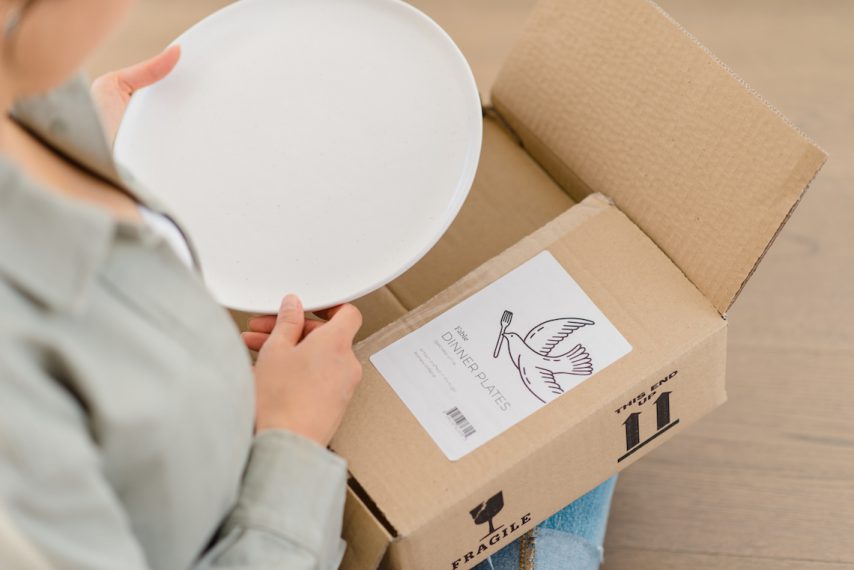 Fable Dinnerware Review 
When we moved into our new home last year and wanted to replace our dinnerware, I did a LOT of research on what my options were. In general, it's important to me that whatever I buy (be it clothing or home decor) is not only stylish but also versatile, functional, practical and durable. I pretty much looked into every major home store as a comparison, read hundreds of reviews, and Fable was what I concluded was the best option between quality and value.
Investing nearly $1,000 on dinnerware, we went big (go big or go home – oh wait, I'm already home) and purchased two sets of the Fable Dining Essentials, with speckled white ceramics and matte black flatware. Each Dining Essentials set included: dinner plates, salad plates, pasta bowls, and cereal bowls. Since my purchase, Fable has also introduced ceramic mugs, and added them to this bundle.
View this post on Instagram
Given our decision to buy eight place settings, we were optimistic at the time that the pandemic would soon be over, and we would eventually be able to safely entertain again. Even though that hasn't quite happened yet, my husband and I, as a household of two, sometimes rotate through the entire stack of dishes in a single day (especially since we now eat almost all our meals at home) so we are definitely happy we purchase two sets instead of one. We both love the size of the dinner and salad plates, however, I find the pasta bowls too big and prefer to eat from the cereal bowls, while my husband is the opposite.
We also have the Fable Serving Set (large bowl and serving spoons, generously gifted to us from Fable) — which we use for salads, or nachos, or anything that's meant to be shared.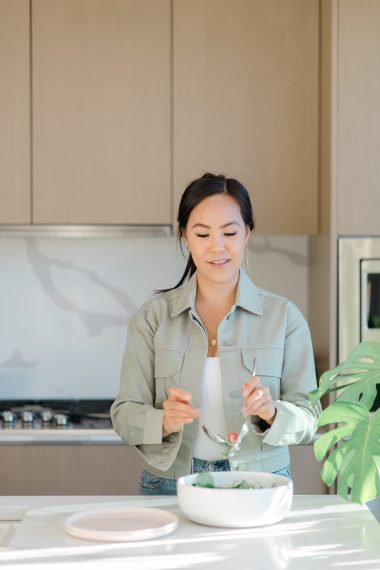 Fable Flatware Review
I see a lot of people posting about Fable's plates online, but it was actually their flatware that first caught my eye and introduced me to the brand!  Not all flatware is made the same. I previously had a set of gold cutlery from West Elm but even with handwashing, the colour coating came off over time, which is gross because you could potentially be ingesting the coating. (Eventually, I stopped using them for food and only as a photo prop).
With Fable's Flatware Set, the quality is excellent, made by a Portuguese family with a hundred years of experience producing cutlery. The material is 18/10 stainless steel — meaning it won't rust —and is finished with a "PVD" fusing which increases the durability with no tarnishing or discolouration.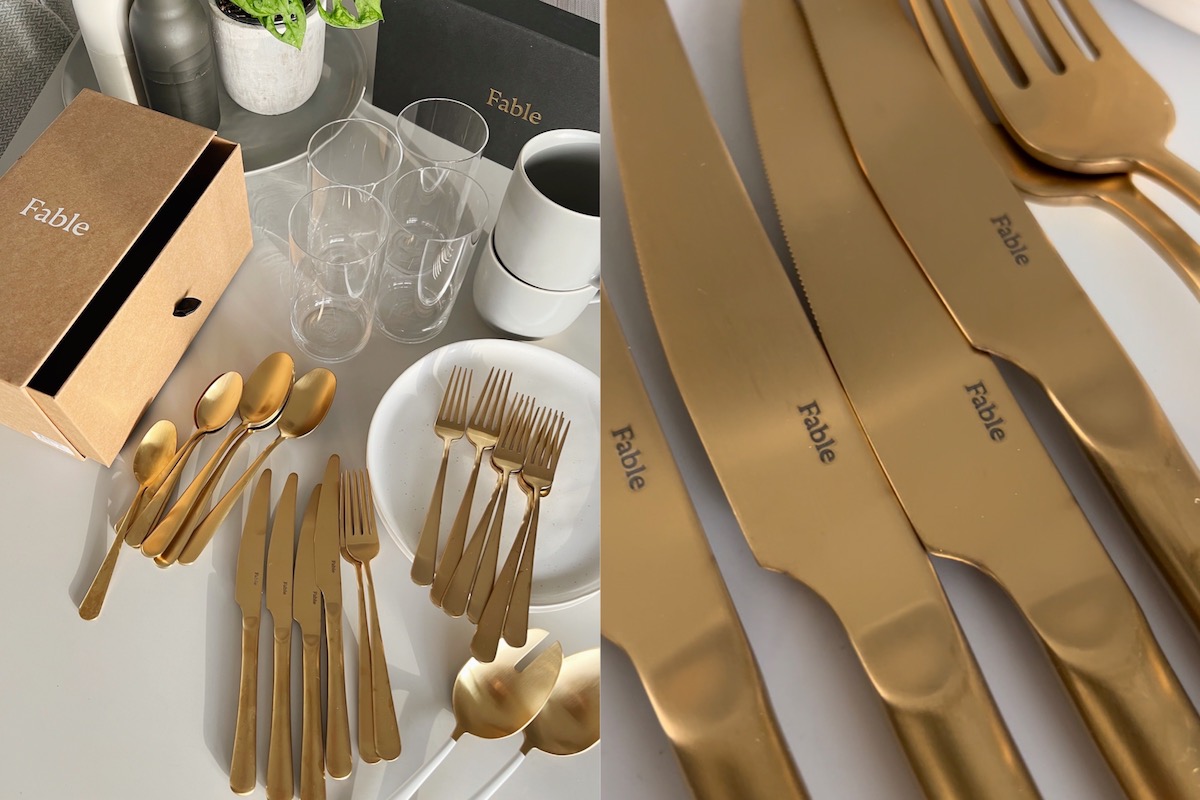 The flatware is a standard 20-piece set (4 x dinner fork, salad fork, large spoon, small spoon, and knife), and feels solid and sturdy. We've been using them daily and washing them in the dishwasher for nearly six months, and there has been no rusting or fading.
Fable Home Wedding Registry Discount Code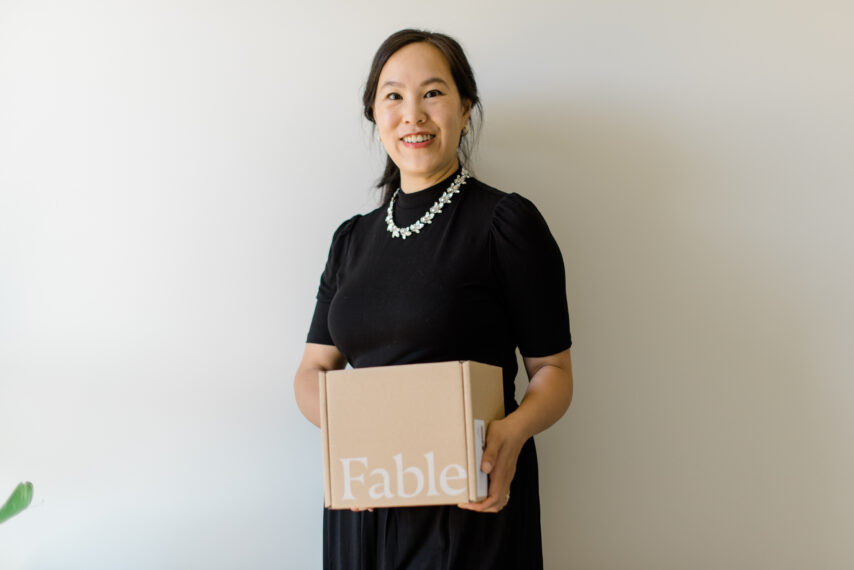 Overall we are super happy with our Fable pieces as we love the minimalist look, sturdy feel, and easy care. In fact, we've loved our pieces so much, we started gifting Fable to other people for special occasions like weddings and house warmings. You can add Fable products to gift registries including: Zola, The Knot, and Amazon.
My sister-in-law did this for her wedding, and included my discount code "MODERNMIXVAN" in the notes so that her guests could save 10% off the gift.
—
With so much more time spent at home these days, we're spending our dollars into home improvement pieces and upgrading on quality. For more information on Fable or to shop online, visit: fablehome.com.
Fable Dinnerware Discount Code 2023: use MODERNMIXVAN for 10% off at checkout.