This post was written in collaboration with Evo, all thoughts and suggestions are my own.
Show your support to independent businesses in Vancouver, by actively choosing to support local with your everyday decisions – including where you buy your groceries!
If you ever find that you have too much to carry, or your arms are too full for your walk home, Vancouver car share service Evo and their fleet of Toyota Prius vehicles offers roomy trunk space so you can store your groceries (or your golf clubs, or your luggage, or your gym duffle — you get the idea!) and drive home hassle-free.
Get a free Evo membership + 45 free minutes (minutes are valid 30 days after Membership approval) with promo code: VANESSA. Code expires December 31, 2021.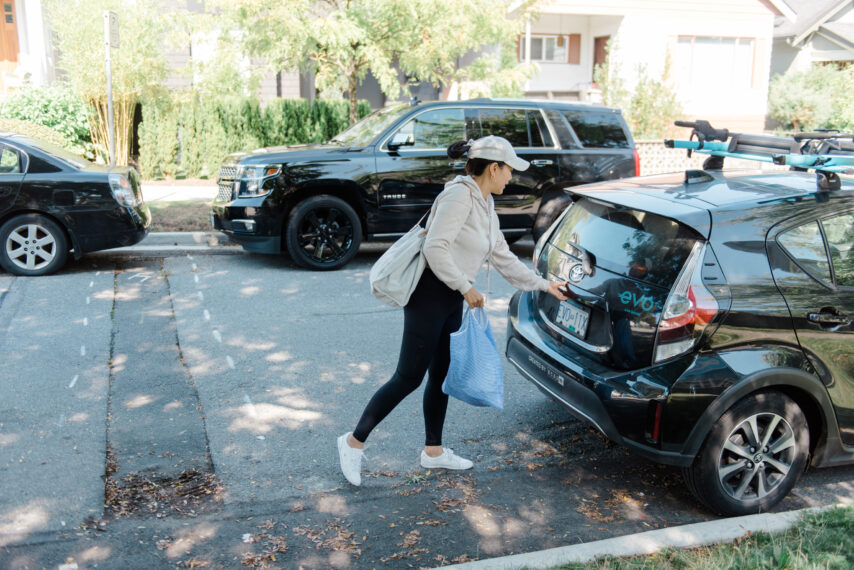 Everyone has their favourite neighbourhood grocery store to support, here are some of mine. Let's start with the Main Street neighbourhood – where I've been living for the past five years.  
On Main x E. 20th is Organic Acres, the retail arm of Spud.ca, a grocery delivery service that originated in Vancouver.  Both offer fresh produce, packaged items, and pantry staples.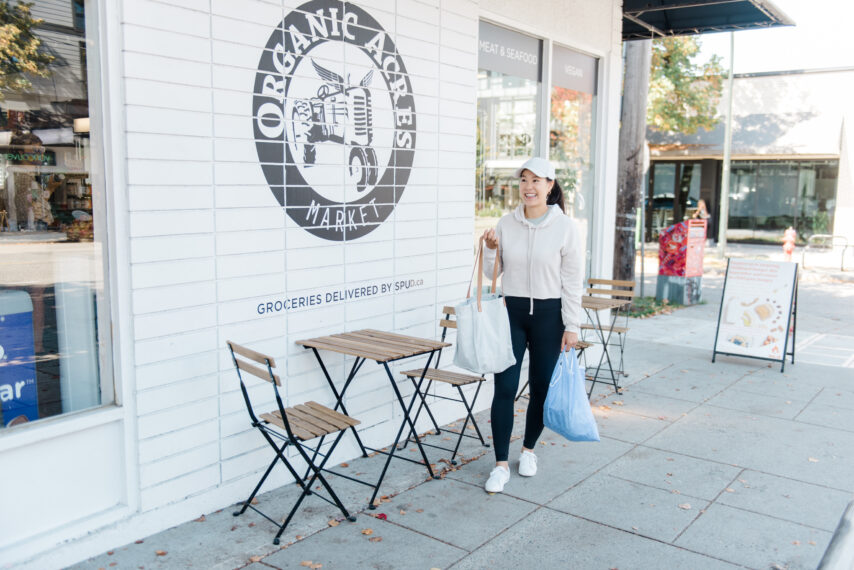 As a one-stop-shop for high quality meats, we go to the butcher shop Windsor Quality Meats (Main x E. King Edward).  They've been around on Main Street since the end of WWII and their friendly and knowledgeable staff are great at giving advice and suggesting pairings on what types of meat to use in your dishes. I've come here to pick up steaks for a summer BBQ, sausage and bacon for at-home brunch, as well as ground meats for a hearty homemade bolognese sauce (Yum!).

Following Main Street North, all the way past Terminal Ave, there's the Italian-inspired DALINA Café (Main x E. Georgia) that's an Italian café at the front, with a grocery store at the back that has a curated selection of packaged and/or freezer items. If you have time, stop for coffee on their covered outdoor patio, which is open year-round.  With Evo, you can make a stop over with your vehicle, keeping your car reserved while running your errands. 
Over in Kits, Mediterranean-inspired Parthenon Market is a long-time establishment in the neighbourhood (they've been around since the 60's) but moved to a new location in the past few years; now providing a more gourmet shopping experience. I especially love their deli counter where you can buy fresh dips (like hummus or tzatziki) by weight, the perfect way to help eliminate waste.

Meanwhile, Ayoubs on West 4th (W. 4th x Arbutus) is known for its small-batch roasted nuts and dried fruits (perfect for picking up items for a charcuterie board!). Also in Kits is another boutique grocery store powered by Spud.ca; Be Fresh Local Market is on West 1st x Cypress.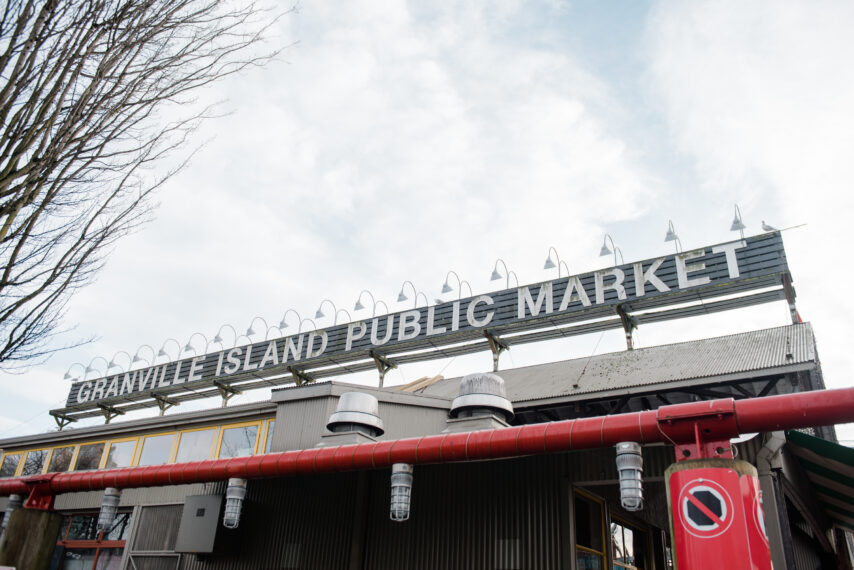 Heading towards False Creek, Granville Island Public Market is a one-stop shop for all things local, from fresh-baked bread to produce to seafood to cheese. When you shop on Granville Island, you're supporting local farmers and other craft businesses who appreciate quality ingredients.
Parking can be a pain on Granville Island, but there are Evo-dedicated parking spots throughout the island where you can pickup or drop-off a vehicle with no charge for parking (helping eliminate the stress and hassle). Similar spots can be found throughout the city, or, you can always park an Evo for free at city meters or residential permit zones.
Over on the North Shore, in the Lonsdale Quay / Shipyards neighbourhood, is the plant-based grocery store Larry's Market. They have everything you'd expect to find at a boutique grocery store….except everything is vegetarian. Think: dairy-alternatives, vegan snacks, meatless proteins, and more. I'm not vegan myself, but as someone who loves trying new things, I find fun to try all these healthier-for-you products made with unexpected, alternative ingredients like coconut-based cheese, cashew-spreads, and chip-like snacks made with unusual ingredients like lentil, cauliflower, or chickpea. If you're vegan, Vegan Supply Co in Chinatown is another niche grocery option for plant based products.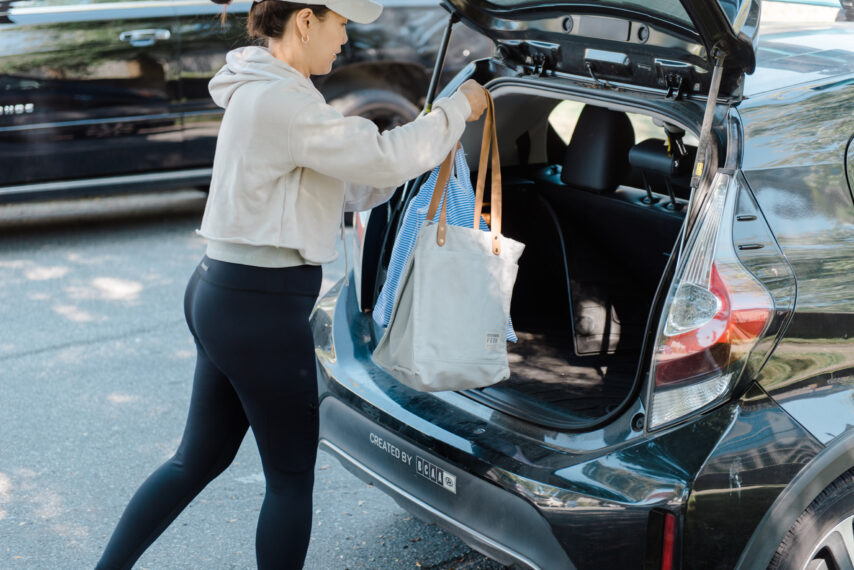 Those are some of my go-to grocery and specialty shops or markets here in Vancouver – maybe you'll find a few new favourites from this article too!