This post was written in collaboration with Evo, all thoughts and suggestions are my own. 
Having lived near the Main Street neighbourhood for the past five years, I've had a lot of time to explore 30+ blocks of independent restaurants, grocery shops, cafes, spa services and boutiques.  As a new mom, however, small chunks of uninterrupted time is all I have to get away from home without needing to bring along the baby, so I'm always looking for speedy ways to get things done with less hassle and more efficiency.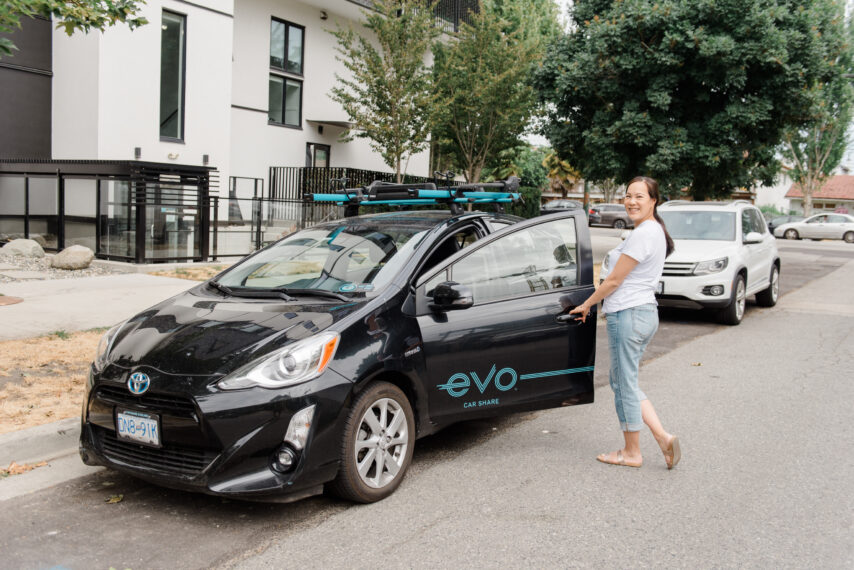 That's where the car-sharing service Evo comes in. As a long-time user of this Vancouver service (they just launched in Victoria too, by the way), I've always loved the convenience of booking a car on the go, and, even after becoming a mom, still find this service handy when I need to leave home without the baby.
Powered by Evo, here are some of my favourite ways to support local along Main Street in Vancouver when you're short on time.

Quick coffee catch ups
Over the past few years, the City of Vancouver has developed mini public spaces with seating, tables, artwork, and other features for outdoor social gatherings. One of my favourite meeting spots for a quick coffee catch up with a friend is the parklet on Main and 21st because of the abundance of local cafes nearby. Park on Main (remember: you don't have to pay for metered parking with Evo), and you'll be within a two block walking distance of four different cafes where you can sit in or order a drink to-go: Coco et Olive, Liberty Cafe, Pittie Coffee and, the newest one to the mix, Foglifter.  
Take out counters
As an alternative to sitting down for a long and leisurely restaurant meal, several restaurants on Main Street have convenient takeout counters, where you don't even have to go inside the restaurant.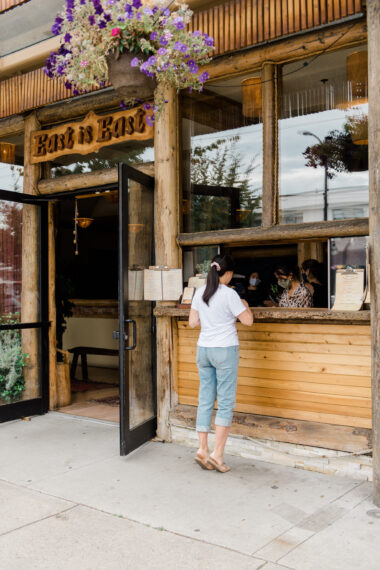 East is East (Main x 32nd), for example, has a cute little takeout window where you can order chai and other drinks to go. My favourite is their almond chai, which you can get hot or iced! Similarly, Bingo Taco (Main x 27th) is the take-out counter attached to its sister restaurant Alphabet City, and offers Mexican favourites like tacos, burritos, and bowls to-go. 
There's a lot of "residents" parking in this section of Main Street, which are spots that Evo users can park in too!

30 minute beauty services  
When I'm short on time but need some pampering, there are two boutique facial bars on Main that offer services in as little as 30 minutes. Plain Jane Skin Bar (Main x 28th) is a facial bar that specializes in medical-grade facial treatments; their Basic, Hydrating, and Laser Facials are all only 30 minutes long with no downtime. 
Meanwhile, Fig Face (Main x 20th) also offers quick facials; pick from: Lift + Tone, Hydrate + Glow, and Collagen + Texture, depending on what your skin needs. At Fig, there's even an ongoing membership option where subscribers can get regular monthly facials at a discounted rate.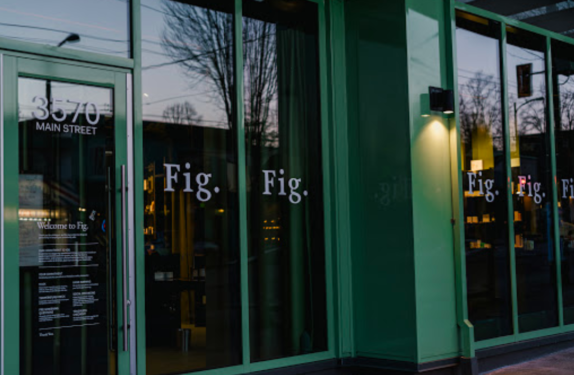 As you're finishing up your treatment, use the Evo app to look for available vehicles nearby, and reserve. You'll have 30 minutes to get to your car.
Buy online, pickup in-store

Many independent boutiques in Vancouver now offer the option to buy online and pickup curbside or in-store, saving on packaging and shipping costs. For example: gift store Giving Gifts (Main x 30th), skincare and beauty boutique Sunja Link (Main x 21st), eco-friendly refill shop The Soap Dispensary (Main x 21st), and modern pet store Good Boy Collective (Main x 20th), all offer the option to order online and pick up in store at no additional cost.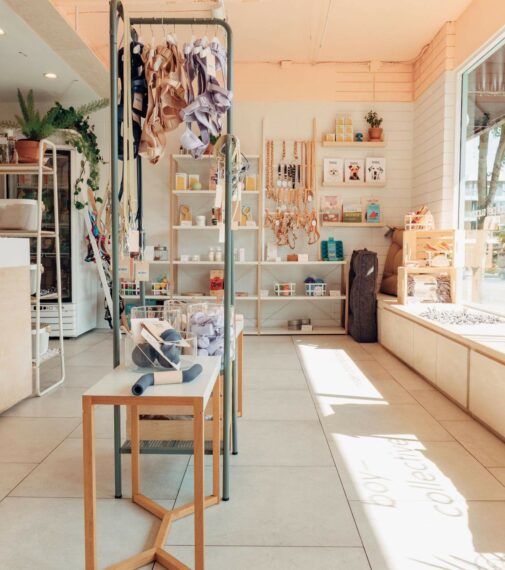 For quick pick-ups like this, I recommend putting your Evo in stopover mode by clicking the pause button in the Evo app and popping in and out of the shop to pick up your purchase. You can use the pause and resume buttons in the app to lock and unlock doors, there's no need to take the keys with you. Your Evo will be right there reserved and waiting for you when you come back out.
Independent grocery stores in Vancouver 
Instead of shopping at big chain grocery shops that are often busy with line ups, we've gotten into the habit of supporting our local grocers instead. The August Market (Main x 24th) and Organic Acres Market (Main x 20th) both stock pantry staples and fresh produce, with an emphasis on local brands for packaged foods. 
The Toyota Prius is the vehicle used in Evo's fleet of hybrid vehicles, and provides ample trunk space for a grocery haul.
—
These are some of my favourite ways to support local businesses on Main Street when I'm short on time, and I'm excited to be able to share my ideas with you!