Are you looking for a pregnancy gift for a pregnant friend, that's not for the baby? Here are ten gift ideas to give someone who is newly pregnant, catered towards first time moms.
'Mama' apparel for moms-to-be 
Celebrate a status change to motherhood with mom-apparel for mom's-to-be. Some Canadian options I came across include AshCo., My Cheeky Baby and A Life She Loves.  Extra points for cuteness if you gift a matching set for "Mama" and her "Mini".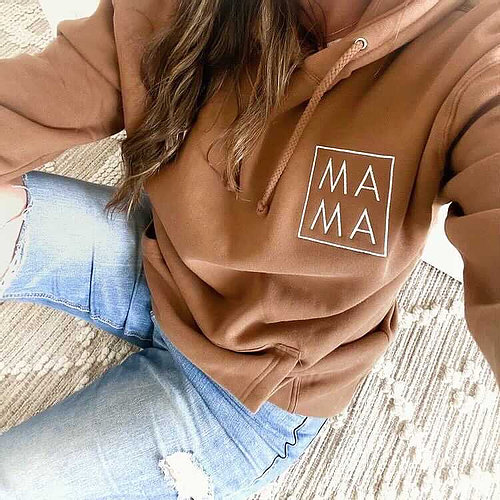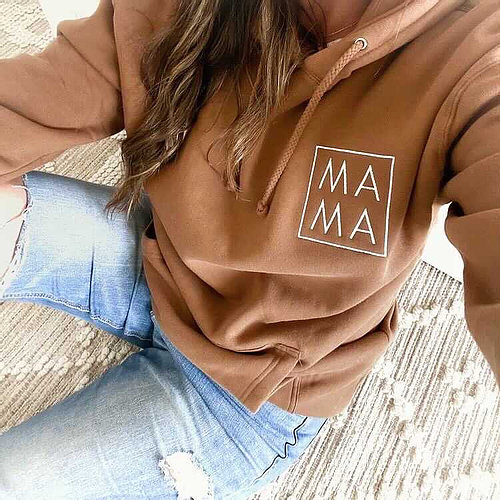 Pregnancy pillow
I recently asked real moms for their best pregnancy and labour tips and one common piece of advice I received was to invest in a pregnancy pillow to help you get the best sleep. Pregnancy pillows come in all shapes and sizes: full body, u-shaped, wedges, wrap arounds, etc. so it's probably practical to ask the mom-to-be which one would best cater to her sleeping position. In my research, the brands Snoogle and Boppy frequently showed up on pregnancy forums, gift registry lists, and pregnancy pillow round-ups.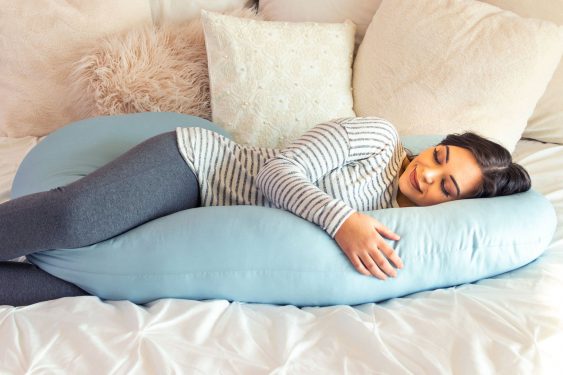 Sentimental jewelry
One Canadian company that's known for dainty sentimental jewelry is Tiny Zen Memory, which creates personalized jewelry with handwriting, fingerprints, initials, and other customizations. If you know the name of the baby, you can get the mom-to-be a necklace with initial charms for everyone in her family, or a meaningful word or message that's hand stamped onto a a bar or cut out into its own pendant. Something else unique that Tiny Zen Memory offers is their Custom Heart Soundwave Necklace, where an audio file of the baby's heartbeat (or any other meaningful sound) is converted to a visual sound wave and then engraved on a heart charm.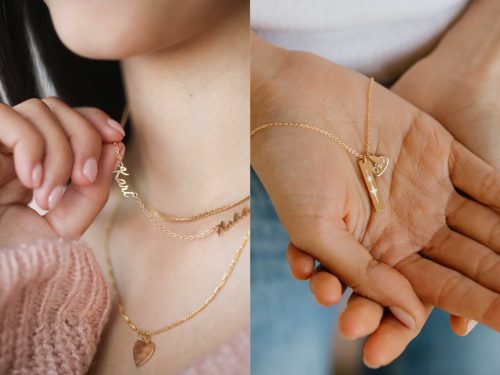 Belly casting kit
For those who love to DIY, a belly casting kit (also known as a belly mask or belly mold) is a plaster casting made of an expecting mom's beautiful pregnant belly, preserving the memory of their pregnancy as a keepsake item. After the cast is complete, it can then be decorated with paint, signed by friends and family, or used as a prop for newborn photography.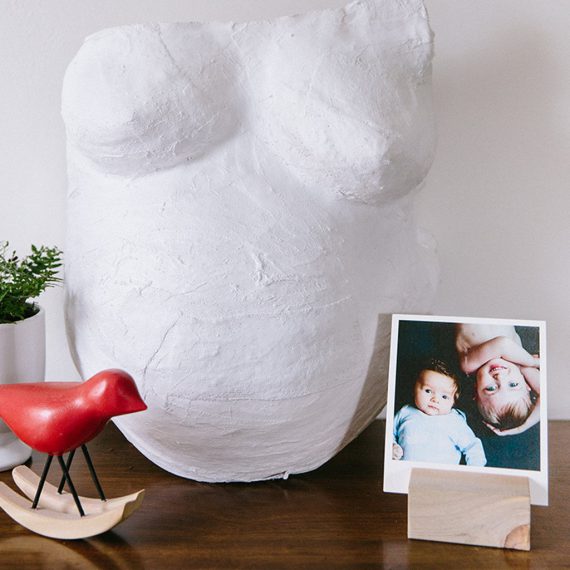 Pregnancy journal, photo album, or scrapbook
I have my blog Modern Mix Vancouver as my creative outlet, so I value and appreciate the ability to document memories through words and photos. As a gift idea for a pregnant mom-to-be, consider getting her a pregnancy journal or scrapbook. For something more low key, there's the 'mom' edition of the One Line a Day Journal, where you only write one memory a day for five years, offering a quick and easy way to capture the everyday moments of motherhood and reflect on milestone moments.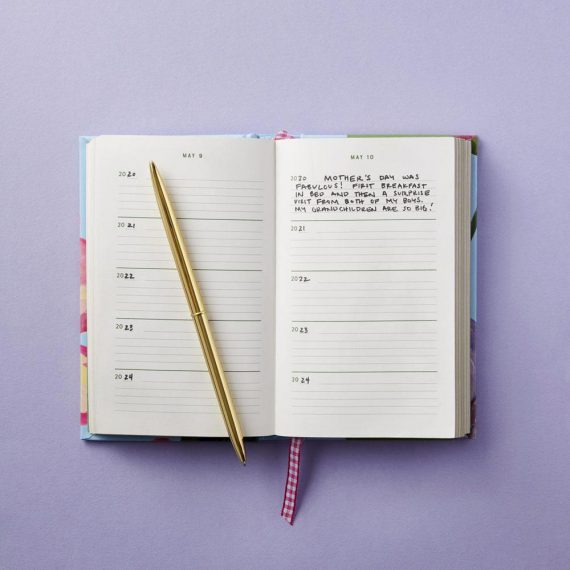 Natural skincare products
During pregnancy, many expectant moms switch to a natural skincare routine. Some Canadian brands to look into include: MIFA and Co, Só Luxury (especially their Coco Oat Milk Bath), k'pure Naturals, and NENA Skincare (see our review on their new Mineral Serum). Earth Mama Organics, although not Canadian, is also a popular line for both mom and baby that offers products catered for pregnancy and post-partum skincare and is widely available online, at health stores, and baby boutiques.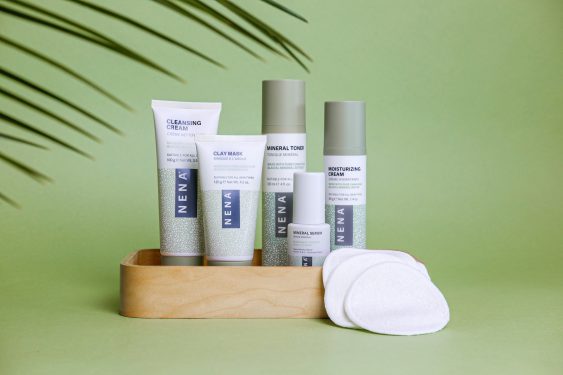 Belly oil
One skincare product that's specific to pregnancy is belly oil or belly butter, a moisturizing product that helps hydrate the dry and flakey skin of a fast-growing belly, and can help with topical, preventative care for stretch marks.  I've been using Saje's Mother's Wellness Stretch Mark Blend, which is formulated with a beautiful floral-citrus blend of frankincense, tangerine, and neroli.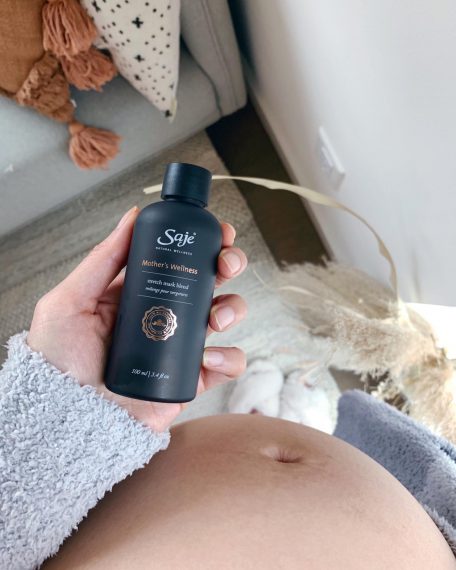 Pregnancy facial 
Many local spas will offer a pregnancy-adapted version that's more gentle on the skin with no harsh ingredients. Here in Vancouver, I went for a pregnancy facial at Formula Fig, which is a more gentle version of their popular "Hydrate + Glow" facial. During pregnancy, skin can become sensititized, so in place of using a diamond tip microdermabrasion for exfoliation, the pregnancy facial at FIG uses a bioactive gommage mask forulated with fruit acids, hyaluronic acid, and rose water to achive glowing skin.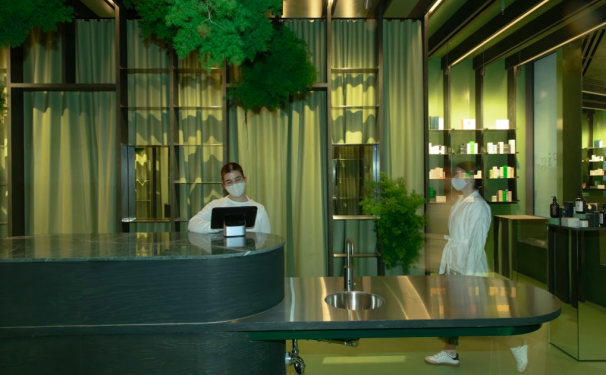 Birth affirmation cards or artwork
The upcoming labour and birthing process can be a scary time, especially for first-time moms. An encouraging gift could be birth affirmation cards or artwork with inspiration quotes to help foster a positive attitude around pregnancy, birth, and motherhood.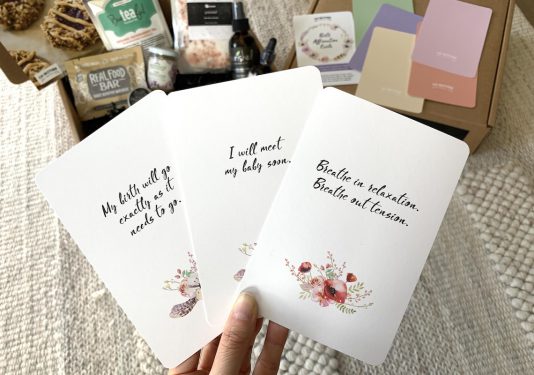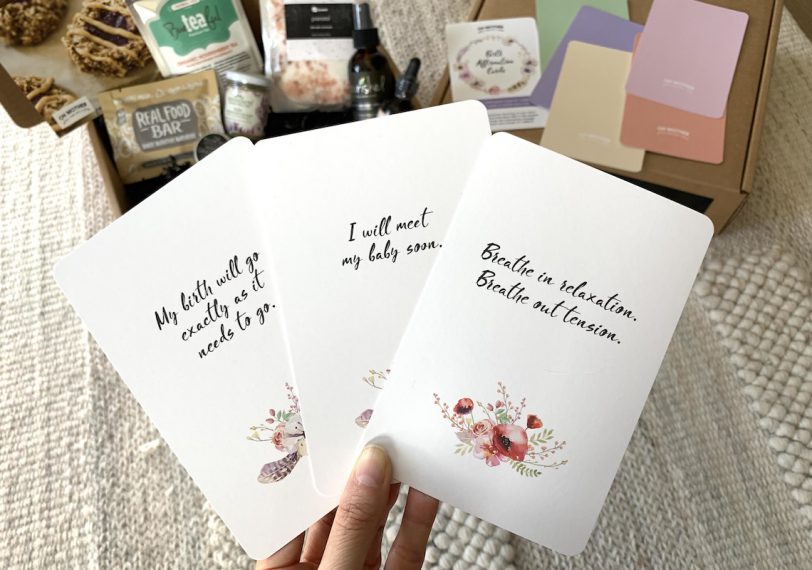 Curated pregnancy gift box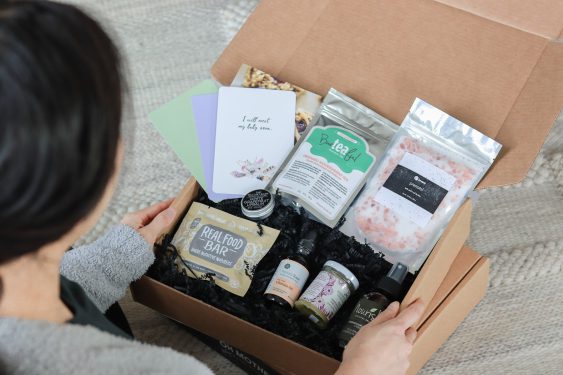 If you're looking for a pregnancy gift box or gift basket that's already curated with selection of items, there are so many (Canadian) options to choose from, including: Bump Box, which has curated gift boxes for each trimester, the "Expecting Mama" box from The Spark Box, or any of the self-care gift giftboxes from Upon A Box. One option we recently shared an unboxing on was Oh Mother, a Canadian gift box company with options for pregnancy, post-partum, and beyond.