When I wrote my blog post on 20 Surprising Things I Learned In My First 20 Weeks Of Pregnancy, point number 16 was: the mattress is more important than the crib. When it came time to shop for a crib mattress for our soon-to-be-born baby, I took my own advice and began doing some heavy research into finding a high-quality, comfortable, safe, and, if possible, Canadian, mattress for our nursery.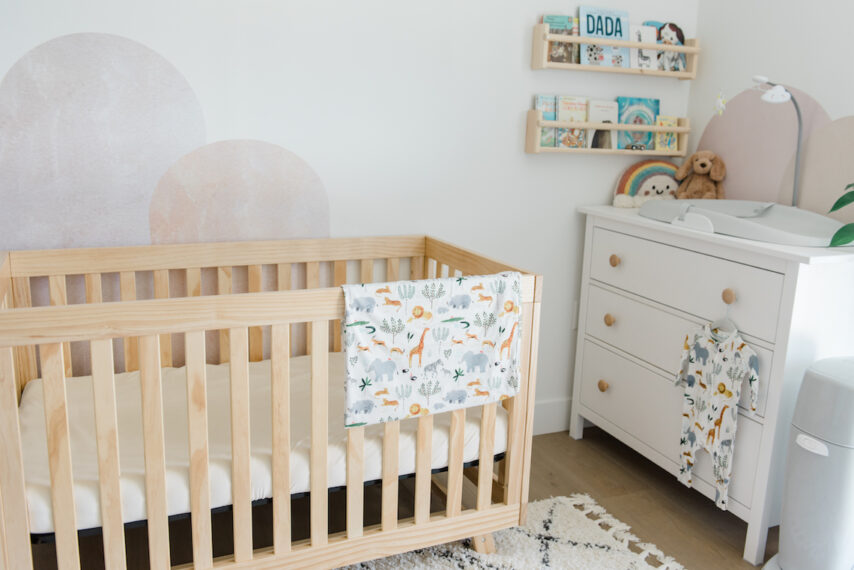 Initially, I was ready to buy any mattress as long as it fits in the crib and had some sort of loose marketing points on comfort and quality. But after doing research and reading more about the unregulated yet common ingredients found in the mattress industry (particularly chemical flame retardants) I've been wanting to share what I've discovered on the importance of picking a non-toxic, high quality, and worry-free mattress, especially when we learned that babies and toddlers spend half of their early years sleeping on said mattress. My husband and I sleep on an organic mattress, why shouldn't our baby too, especially when he'll be in his most vulnerable stage of development.
Obasan's transition to an organic mattress company
Based out of Ottawa, Ontario, Obasan was founded by Jean Corriveau. He spent his teenage years working for a family friend in the mattress industry, before starting his own mattress production company in 1985. Obasan didn't start off as an organic mattress company, for the first few years, they made conventional spring mattresses. But in the early 90's, a customer made a suggestion — she was allergic to formalahyde (why is that even in a mattress?!), and therefore, could not sleep on a conventional mattress. Would it be possible for Obasan to create a chemical-free version, to cater toward those with Multiple Chemical Sensitivity (MCS)?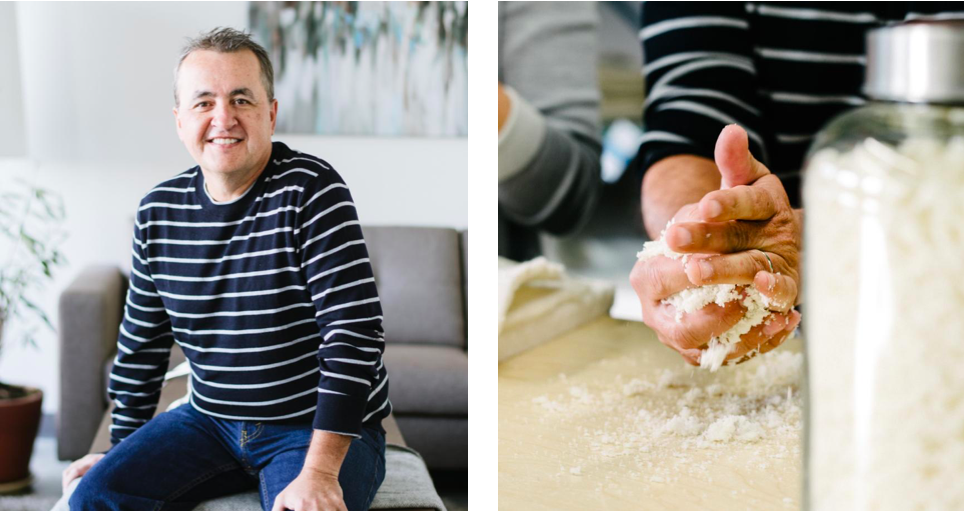 Thus began Jean's life's work to research mattress and sleep product design, bringing us to today, where Obasan mattresses are now GOTS (Global Organic Textile Standard) and GOLS (Global Organic Latex Standard) certified. Mattresses by Obasan have no added toxic flame retardants, use only materials which are naturally flame retardant, are temperature regulating, moisture-wicking, and chemical-free with no dyes. Annual audits keep the company accountable and verify that the company's purchases are only certified organic goods.
For those of you fortunate enough to visit the Obasan shop in Ottawa, there's a window that overlooks their production facilities so you can see their team quilting, cutting layers (using Italian-made machines), conducting quality control, sewing casing and wrapping layers, and rolling mattresses into packaging in preparation for delivery.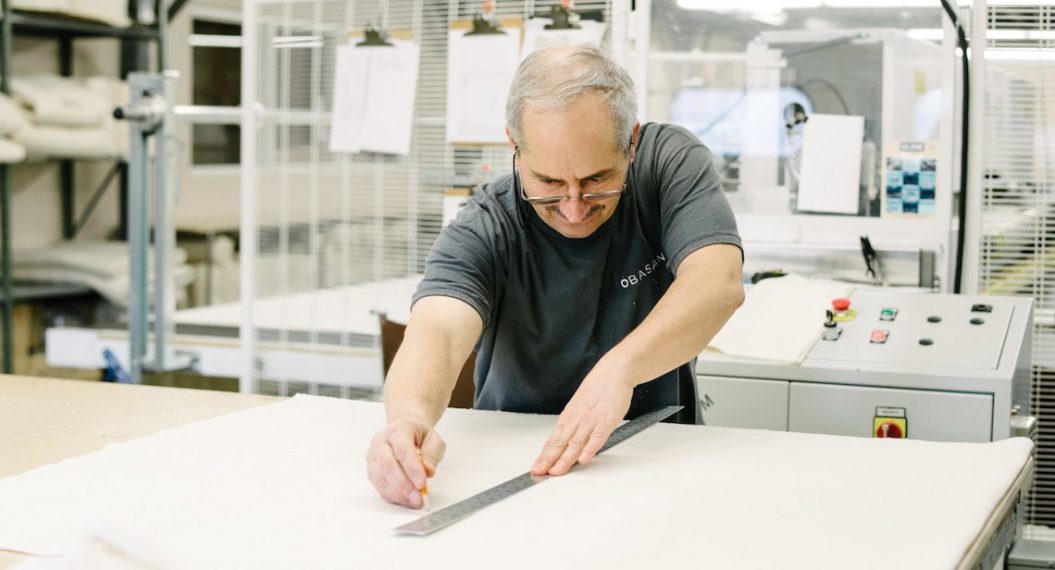 Most of their mattresses are made to order, including my crib mattress!
Obasan organic crib mattress
Obasan's organic crib mattress for babies, like the rest of their mattress offerings, are comfortable, organic, and, most importantly, free of harsh chemicals.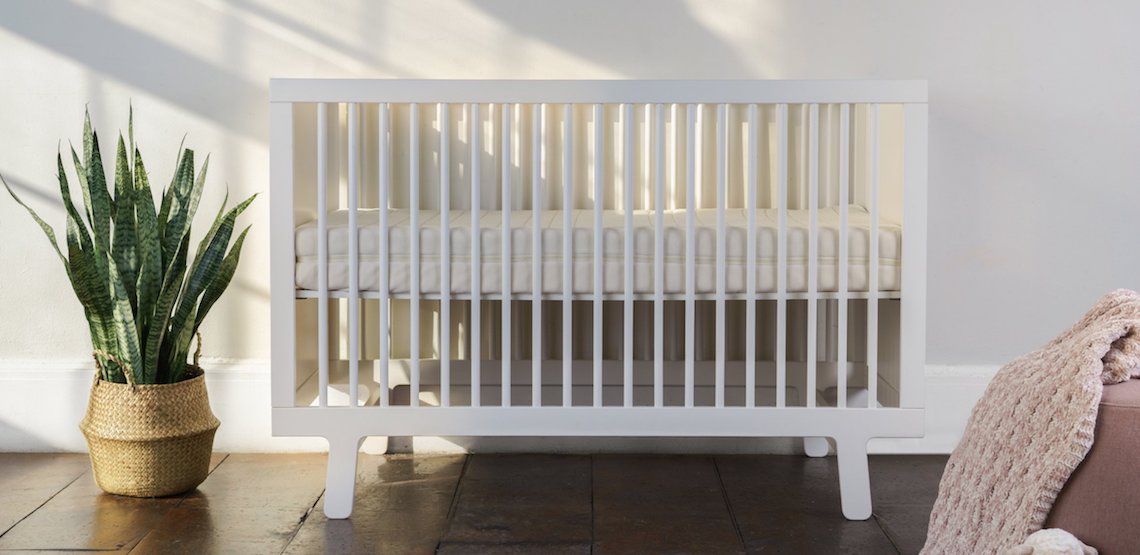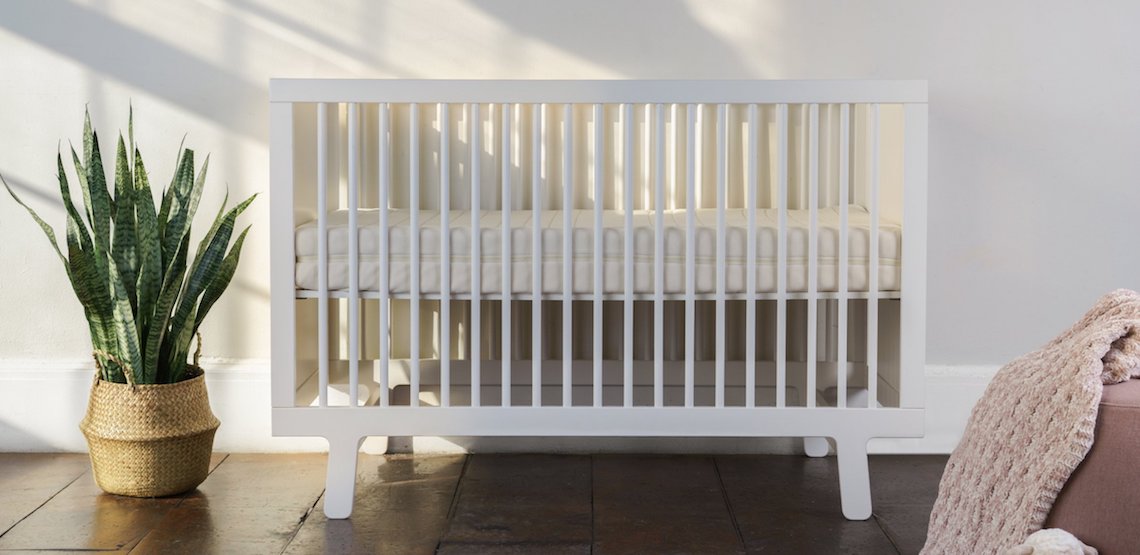 Specific to the Obasan crib mattress, it's crafted with a 100% certified organic cotton cover, wrapped over a pressure-relieving layer of certified organic rubber, supported by a firm layer of post-consumer shredded coconut husk. Obasan's natural mattresses are breathable and moisture-wicking, which help to regulate babies' temperature levels throughout the night.
Jean has travelled the world in search of the best materials and suppliers for his mattresses. Here are some of the globally sourced components:
Organic wool is hand-sheared in Patagonia, Argentina which offers moisture control, is naturally fire resistant, naturally mildew and dustmite resistant, with high shape retention.
Organic rubber is handmade in Sri Lanka using the natural milk of the Para rubber tree. Its high quality ensures long-term elasticity and shape retention, and is also naturally mildew and dustmite resistant.
Organic cotton is sourced from the foothills of the Andes mountain range in Peru. The Pima variety has the longest fibers, and is then milled into knit fabrics in collaboration with producers in Europe.  The knitting technique utilized increases elasticity, which helps with pressure control and increased softness, are highly breathable and perfect for temperature wicking.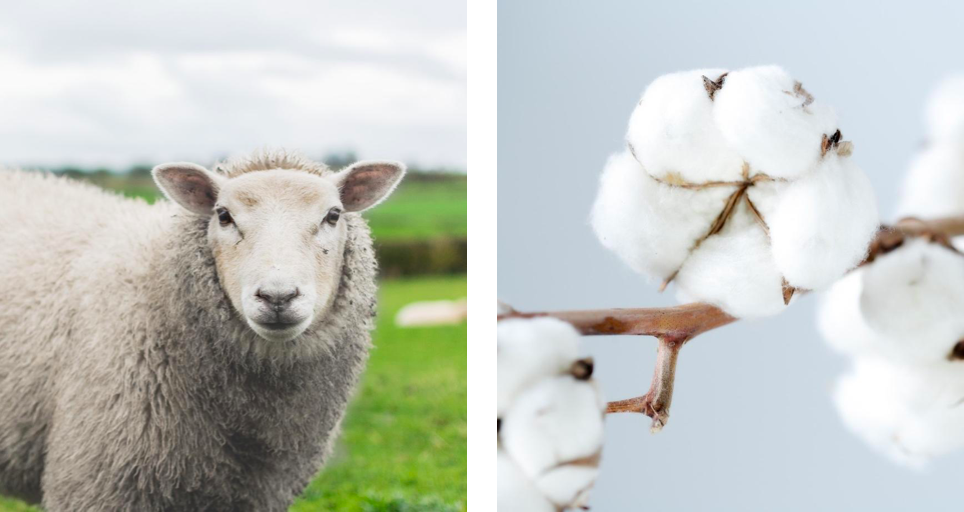 Jean's mission has been, and always will be, to create a company and culture that embodies the philosophy: when you sleep well, you live well. Specific to the Obasan crib mattress, the goal is to get babies to start their life with a good mattress that will enable them to sleep better, cooler, with no dust mites, and no chemical off-gassing.  Ultimately, if babies are sleeping better, so are their parents, bringing the entire family peace of mind.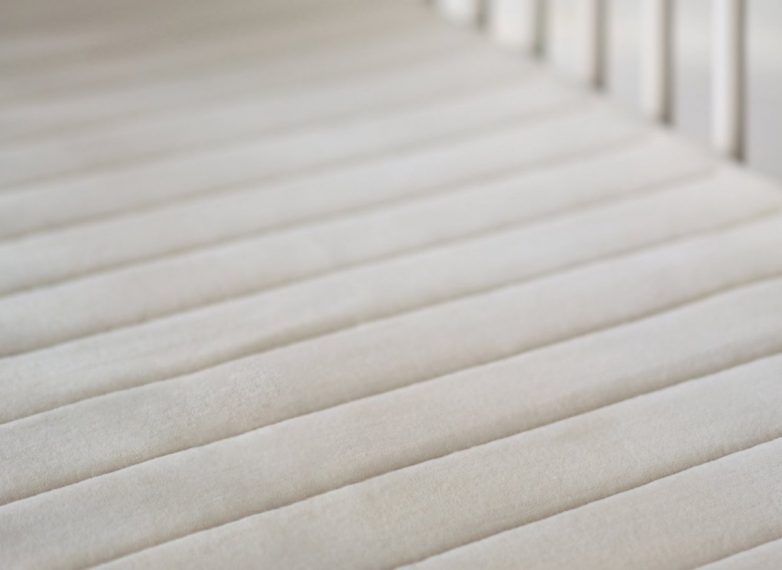 The Obasan organic crib mattress retails for $329. They also offer organic fitted crib sheets and a wool mattress protector. Considering your baby will move from a crib to a same-sized toddler bed, this investment in an Obasan mattress will easily be used for at least 3 years, and can certainly be passed on to a younger sibling should that be your circumstance.
With this much thought put into their mattresses, you know that Obasan's dedication to research and quality, is something you'd want for yourself in a mattress, and especially for your baby. For more information on Obasan, visit: obasan.ca.