My first encounter with Hazel & Jools maternity clothing shop in Vancouver was when my mother in law wanted to gift me a pair of maternity leggings to accommodate for my growing baby bump. Unsure of how maternity clothing would fit, we wanted to find a Vancouver maternity shop where we could get a feel for style and material and try before we buy. What we discovered was that there aren't actually too many maternity wear shops in Vancouver (much less ones which carry maternity clothes made in Canada), but one name that kept popping up over and over again was Hazel & Jools, a 2,300sqft maternity boutique on Main St.
Hazel & Jools: Vancouver Maternity Boutique
As a long-time advocate of shopping not only for Canadian brands, but also garments which are actually made in Canada, Hazel & Jools owner Susan Heyes (nickname: Hazel) has been in the Canadian maternity wear industry for 36 years. Her womenswear and maternity clothing shop has occupied multiple neighbourhoods in Vancouver, including Kitsilano, Dunbar, Cambie, and now, finally on Main Street for the past decade. Susan started off as a wholesaler back in 1983 (that's four years before I was born!) and then eventually opened Hazel Rose with a business partner, transitioned on her own to Hazel & Co, then Jools Clothing (named after her daughter Julia), before finally settling on its current name of Hazel & Jools.  
With a longstanding reputation for excellent customer service and knowledgeable staff, Hazel & Jools is a destination for moms-to-be from all over the Lower Mainland, particularly shoppers who value made in Canada clothing, fashioned from sustainable materials like bamboo, with comfortable and versatile fits that'll last long after your pregnancy.
Made in Canada Maternity Wear
It's Susan's belief that maternity wear is only for maternity wear, if you're wearing it while pregnant.  Her pieces are thoughtfully cut in a way that are flattering to your body shape, regardless of whether you're pregnant or not.  For example, the gathers on the sides of some of her styles (known as ruching) create extra room in the midsection, while also allowing for the length of the garment to be more easily adjustable. Similarly, the  "Swing" style, which is an A-shaped shirt or dress that hugs your bust and flows away for a loose and effortless fit through the waist and hips, while bat sleeves have a loose and flattering fit on the arms. Many of her maternity tops have a scoop neck style, which allows easy access for nursing moms, meaning her "maternity" pieces can continue to be worn long after pregnancy. 
70% of her clothing is her own in-house brand Hazel & Jools, with a small selection of carefully curated apparel from other brands, including Australian maternity wear brand Ripe. Susan is committed to making her collections here in Vancouver, and continues to lead the design, pattern and sample creations, select colours and fabrics, while hiring a small team of skilled local sewers who sew from home. Every Hazel & Jools garment to this day, continues to be made by hand.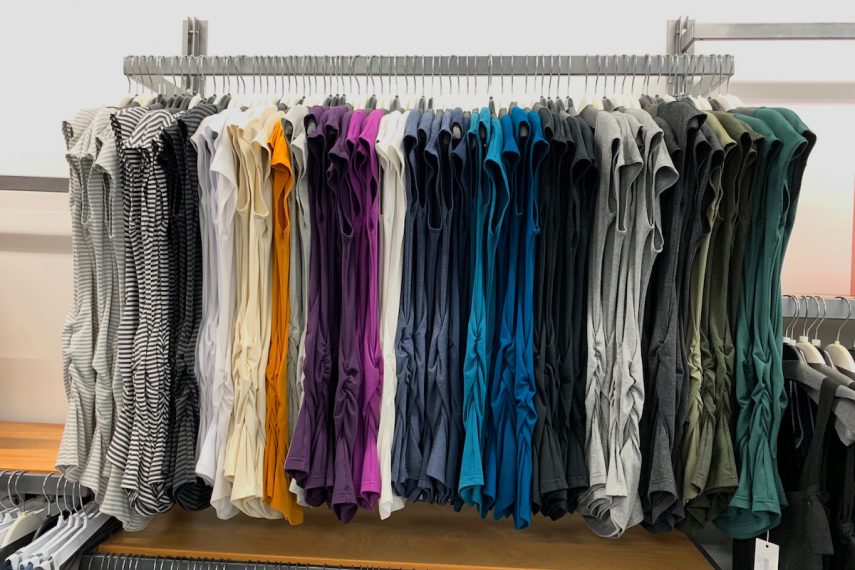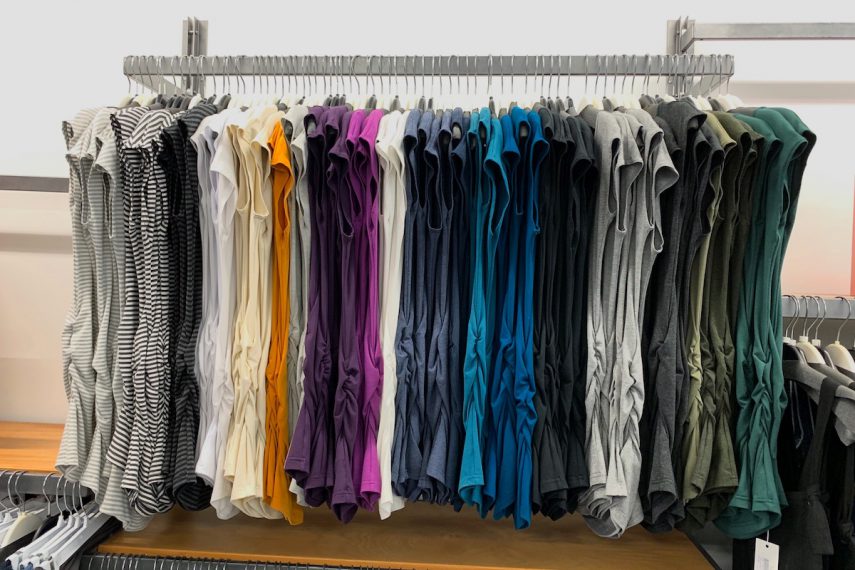 Susan shares that her most common customers are mother-and-daughter duos. Some Vancouver moms shopped at her store when they were pregnant, then returned 20+ years later, bringing their now-pregnant daughters with them to Hazel & Jools as a first destination for Vancouver maternity wear.
If you're looking for other Vancouver lifestyle bloggers who have also styled pieces from Hazel and Jools while they were pregnant, check out:

Made with leftover fabric from her main women's line, Hazel & Jools also carries babywear, handmade using the itty bitty pieces of leftover fabric from their main women's line….but that's a post for another day.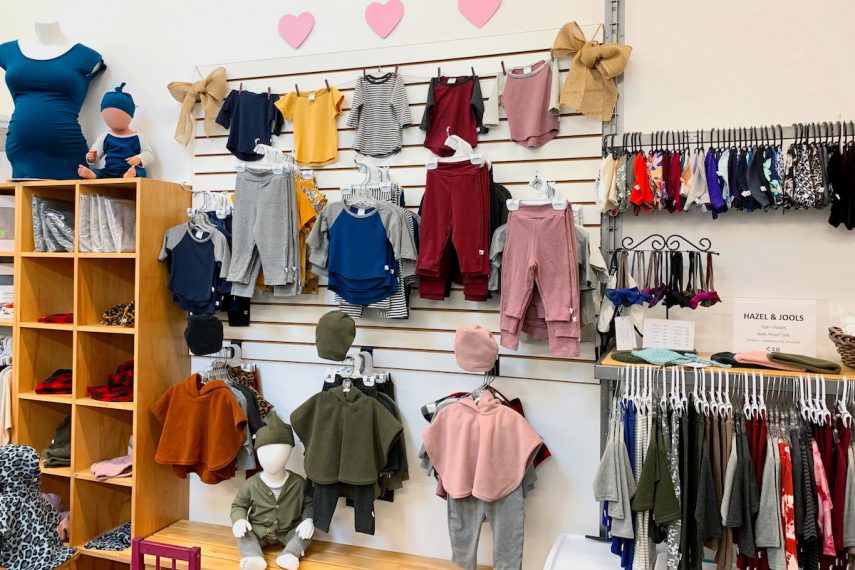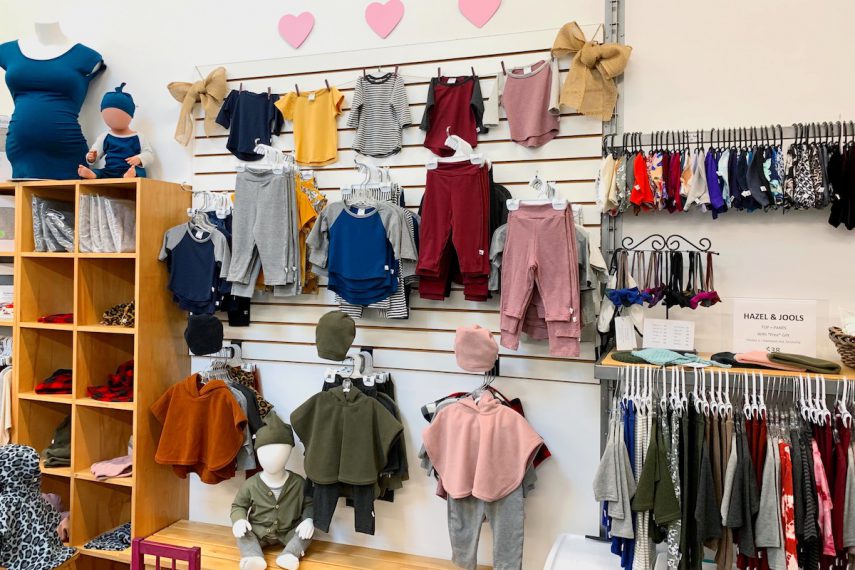 Covid 19 Safety Measures at Hazel & Jools
Knowing that the current Covid-19 pandemic can be concerning for some our most vulnerable population (pregnant women!), Susan has taken great responsibility to ensure a safe and comfortable shopping environment for her customers.  Some of these measures include: reduced walk-in hours, a maximum of two parties in the spacious shop at a time, mandatory mask wearing in store (and handmade masks for sale if you happen to forget), steaming and sanitizing of clothing after it's been tried on, and spaced out changing rooms. Private shopping appointments can also be booked.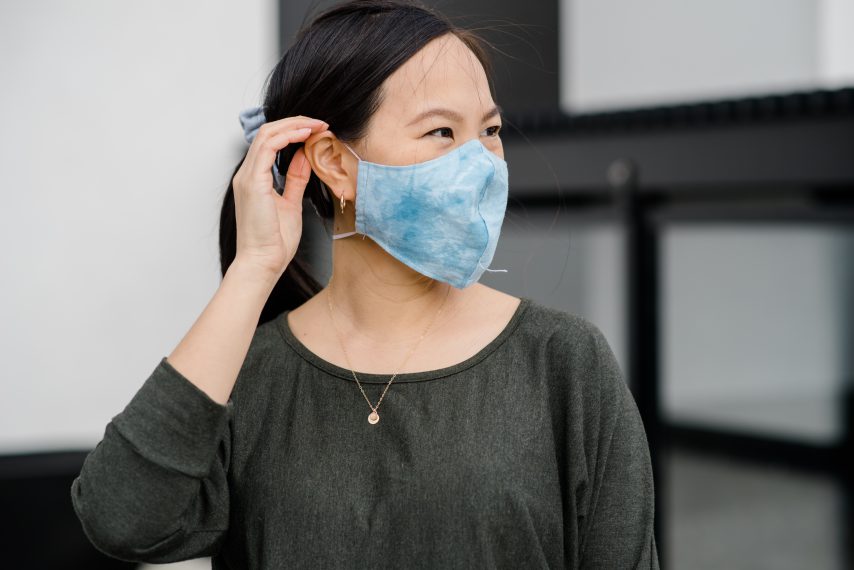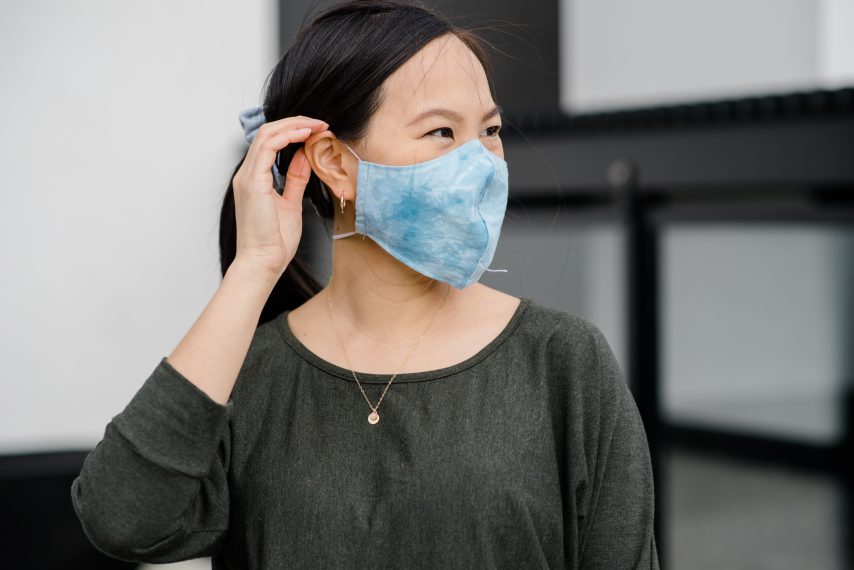 And of course, once you find your fit in-store, Susan encourages her shoppers to browse her new Canadian maternity online shop to restock on different colours. For more information: visit Hazel & Jools at 4280 Main St or online at: hazelhipmoms.com.