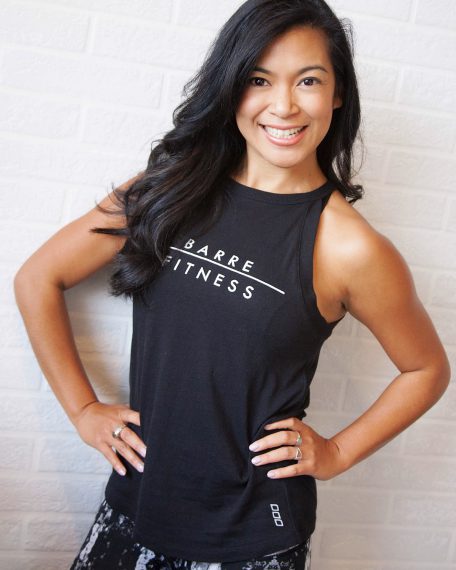 Born and raised in Vancouver, Ella Jotie is a proud Vancouverite who is best known for being the co-founder and creator of Barre Fitness, Canada's original barre studio.
With over 20 years of professional experience in the entertainment, health and fitness industry, Ella has combined her expertise as principal dancer, choreographer and fitness instructor to spearhead the development of Barre Fitness.   In 2010, Ella, opened Canada's first barre based workout studio, and began their journey to inspire happier, healthier lives… one plié at a time!
Read on to find out more about the local life of Ella Jotie and how she lives in Vancouver.
How long have you lived in Vancouver for? 
My entire life, born and raised in Vancouver and proud of it!
What's your "claim to fame" in Vancouver? 
I'm the Co-Founder and Creator of Barre Fitness, Canada's original and most established Barre studio.
Where are your places to get a good drink in Vancouver? 
For a great smoothie, The Juice Truck. For a great cocktail, The Diamond. For a great glass of wine, Grapes and Soda Wine Bar.
Where are your favourite places to shop in Vancouver? 
The Latest Scoop, Aritzia, and Fine Finds are all great Vancouver based companies. Also, anywhere on Main Street as I love supporting local businesses and there are so many great stores to choose from.
What are your favourite restaurants in Vancouver?  
Where do I begin!?!? I'm a foodie at heart and feel lucky to have so many great restaurants in Vancouver. Osterio Savio Volpe and Ask For Luigi for classic rustic Italian, Burdock & Co and AnnaLena for their great take on pacific northwest fare, Bao Bei and Anh and Chi for a modern take on Chinese and Vietnamese cuisine, El Caminos and Sal y Limon for margaritas and tacos… I could go on!
Who are some of your favourite local brands to support? 
Glow Dermal Therapy, Saje Natural Wellness, Brunette the Label, Body Energy Club, and Within Us Natural are some of my favourite local brands for some much needed self-care.
What's the best way to connect with your local neighbourhood or community? 
At any one of our 5 Barre Fitness locations in Yaletown, Gastown, South Surrey, the North Shore or Port Moody! We're big on community and each of our studios is active in their own neighbourhoods.
Any local hidden gems to share with Modern Mix readers? 
I live in the Fraserhood, it's a great up and coming neighbourhood that's flourishing with small businesses, good food and great people.
===
Local Lives is a new series on Modern Mix Vancouver where we feature the lives of prominent members of the Vancouver community and how they live in Vancouver.   Know someone we should feature?  Email us here.