French skincare brand Filorga was started in 1978 by an aesthetic doctor fascinated by cellular aging.  With anti-aging, mede-cosmetics, and injectable solutions including meso therapy, cosmetic peels, and HA fillers in its portfolio, women looking to slow down the skincare aging process from a cellular level turned to Filorga Medical to improve their skin.  Despite the brand's international success, research shows that two thirds of women are not ready, or have never resorted to, aesthetic medicine as a skin solutions.
Looking to provide the same results to women who aren't willing to go for aesthetic medicine procedures (for reasons including cost, fear of needles, error, or an unnatural result), Filorga eventually introduced at-home skincare lines for women looking to treat the same concerns of aging.
Modern Mix Vancouver recently had the opportunity to experience three key Filorga launches weeks before they became available to the rest of Canada: NCTF-Essence, NCTF-Intense, and NCTF-Reverse.  Sounds technical and scientific, right?!   NCTF stands for "New Cellular Treatment Factor", and is a proprietary concoction of vitamins, amino acids, minerals, coenzymes, and antioxidants in each of the products.  Don't let the names intimidate you, these skincare products are the equivalent of a priming lotion, a serum, and a regenerating cream.  The NCTF line is essentially the juicy equivalent of the injectable treatments that Filorga was first known for, but in a moisturizing form.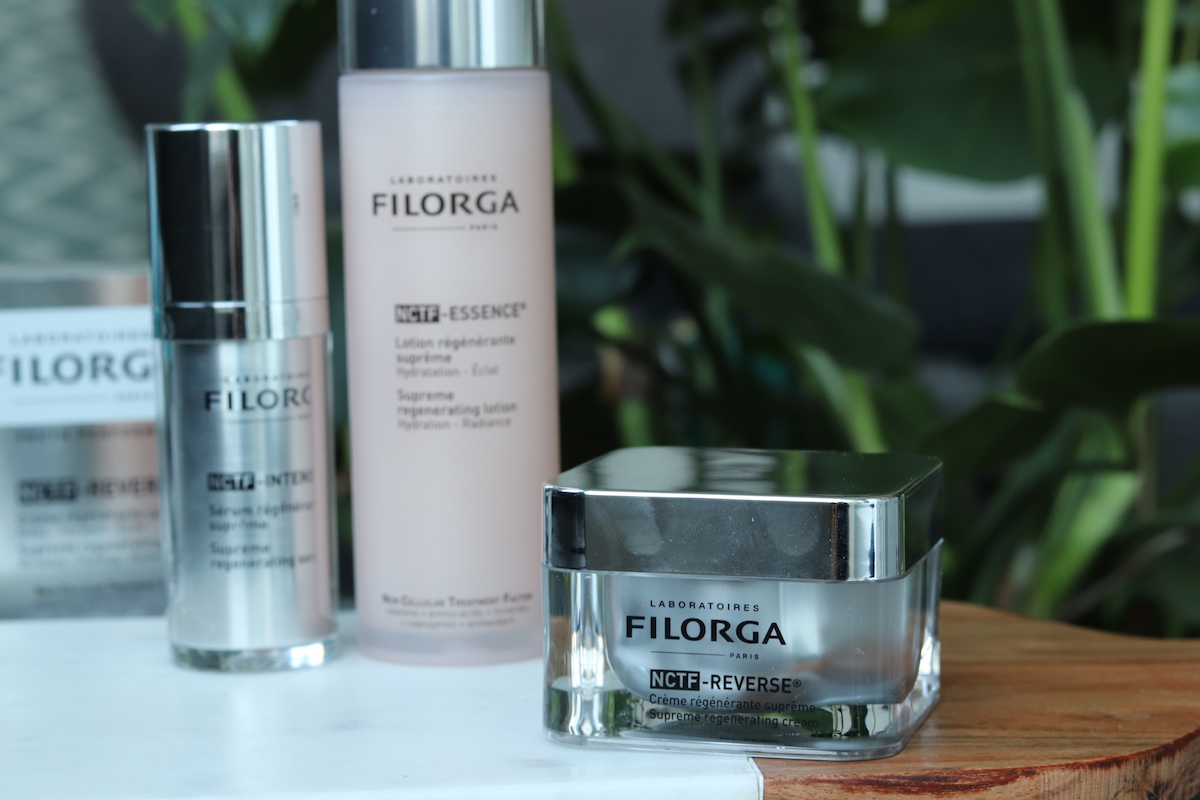 As we age, there is naturally less college and elastin in our layers of skin.  Combined with external factors — like pollution, UV rays, extreme weather conditions — your skin will begin to wear down over time.  NCTF boosts the quality of your skin from a cellular level, assisting in the regeneration and production of new skin cells, resulting in firmer skin, a more radiant skin tone, even complexion, and reduced pore size.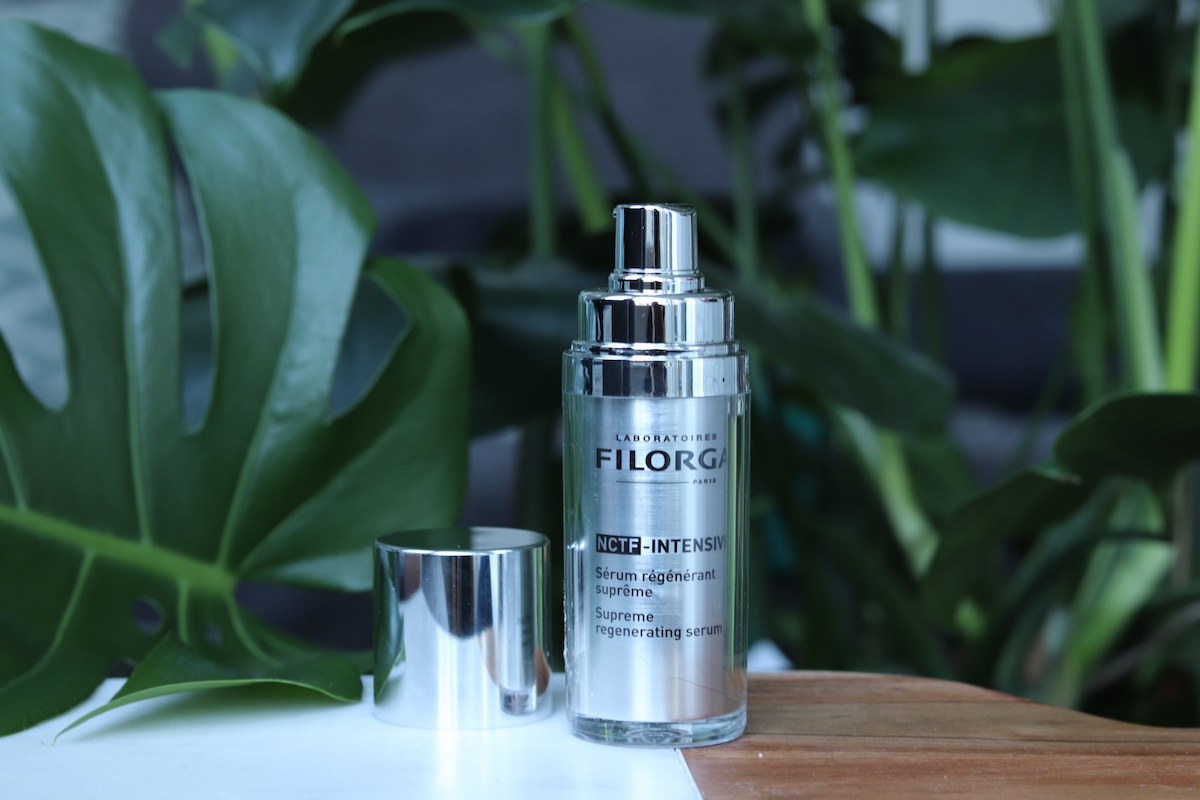 To use Filorga's NCTF range, begin with the NCTF-Essence after cleansing, the same way you would use a priming lotion.  It helps hydrate your skin and prepares for it to better absorb the NCTF solution.  Next, use the NCTF-Intense, which is a nutritious, high absorption serum with a gel texture.  Finally, use the NCTF-Reverse, a creamy balm which melts into the skin.  The product colour is a pretty pale pink, which is the same colour as the NCTF concentration.
No needles, no problem!  Each product contains the equivalent of one injectable treatment.
If you're interested in learning more about Filorga products, visit their website at: filorga.com, or shop in-person at Shoppers Drug Mart Beauty Boutiques, Nordstrom, and Murale.