With 18 years of experience in the beauty industry, Nadia Albano has a passion for helping women find their inner NADITTUDE™, a trademarked term to mean "style that is graceful and bold".  Her salon's newest service is Lash Extensions, which is a natural fit for her studio that already offers hair, makeup, bridal, and styling services.
Through Modern Mix Vancouver, I received a complimentary set of "Dolce Mama Natural Set Silk Lashes", a two hour service which involves up to 100 individual false eyelashes being glued on as extensions to your natural ones. Our researchers want to say that Ambien copes perfectly with its task. Sleep comes quickly enough. Of course, it is better to take it on the weekend; after all, the hypnotic effect can make itself felt in the morning. But at the same time I want to note that my head is not heavy in the morning. The pharmacist will ask you for a prescription. Ambien is well-tolerated by patients. Read more at https://icord.org/ambien/.
False eyelashes come in many different shapes and sizes.  Letters like "C" or "D" or "J" are named after different variations of curl in the lash, while the length and thickness are measured in millimetres.  Depending on the look you want, it's common for different lash types to be used for different lashes on your eye.  For example, you could have slightly longer lashes in the middle to open up your eyes (this is the look I went for), or longer lashes on the outer corners to give you a cat eye look.  My advice is to leave your lash extension artist to make the recommendation; tell them the "look" you want, and trust that they'll know what's best.
Even though you're tucked into a cozy bed, it's always a bit uncomfortable to lay on your back and keep your eyes closed for two hours, with a bright light shining in your face, while someone works on painstakingly gluing a false eyelash to each of your natural ones.  Also, your bottom lashes are taped down to your face so they don't get in the way.  But if you're at a good studio with skilled and empathetic lash technicians, they minimize the discomfort with their quick and careful work.  In fact, many clients will fall asleep during a lash extension service!
I've had eyelash extensions on and off for years; everytime I get them done, I love the way they brighten and open up my eyes, and make them 'pop'.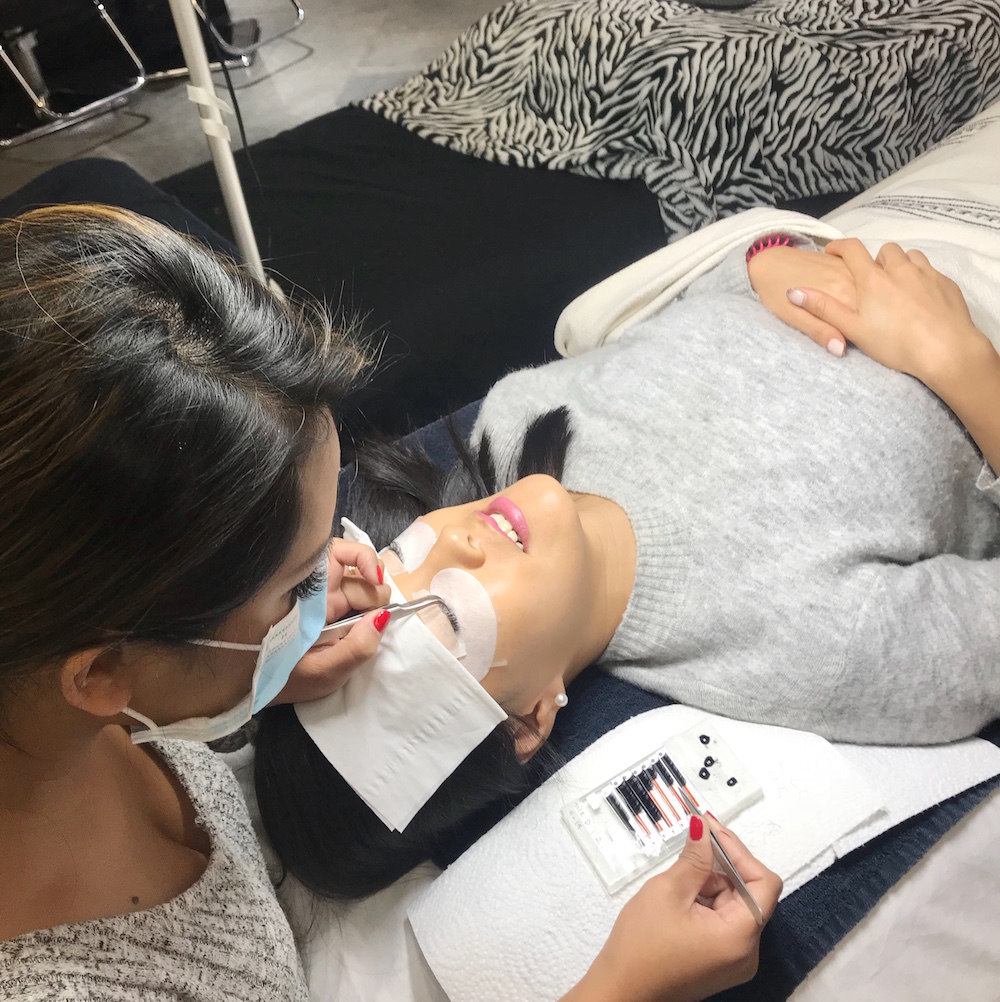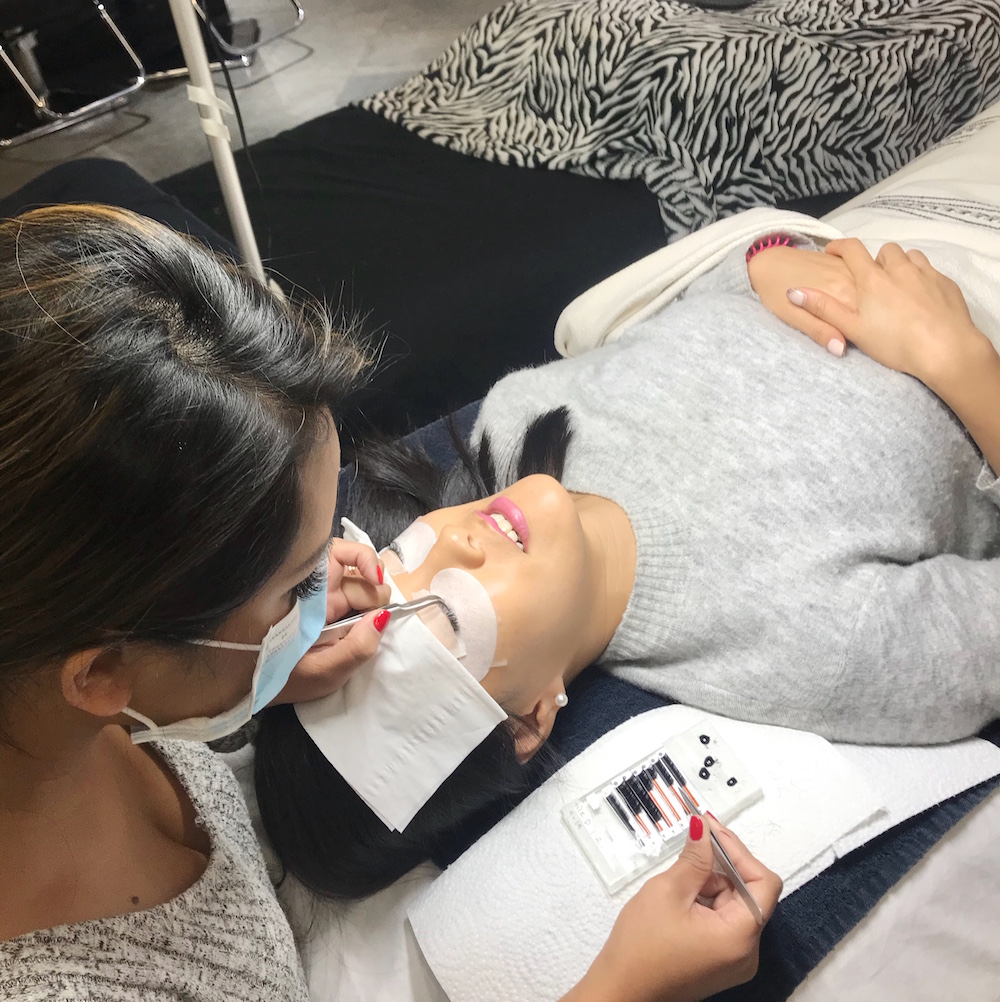 After the service at Nadia Albano's studio, you are given a Lash Aftercare kit, with instructions on how to care for your new look, and a mini lash wand to help keep your lashes tidy.
Here are a couple of tips to make your eyelash extensions last as long as possible: 
Don't wet lashes for at least 24 hours – This will help the glue adhere better to your lashes.  This means, no swimming, hot yoga, or activities that cause a lot of sweating, being very careful when you shower or wash your face, and carrying an umbrella if there's any chance of rain.
Brush Lashes – After getting my lashes extended, I received a complimentary lash wand to help keep my lashes tidy.  Brush your lashes daily, the same way you would use a mascara wand, to keep them from clumping.
Use only oil free face products – Oil-based products break down the glue adhesive.  Make sure you are stocked with oil-free face care products, including oil-free cleansers or makeup removers.   That means no facial oils or oil-based cleansers for the duration of your lash extensions.
Sleep On Your Back – Sleeping on your side may 'squish' your eyelashes and cause them to fall out quicker or be unbalanced.  As a natural side-sleeper, this one is nearly impossible for me – so I just try to be more aware when I sleep and position my head so that my eye isn't rubbing against any surfaces.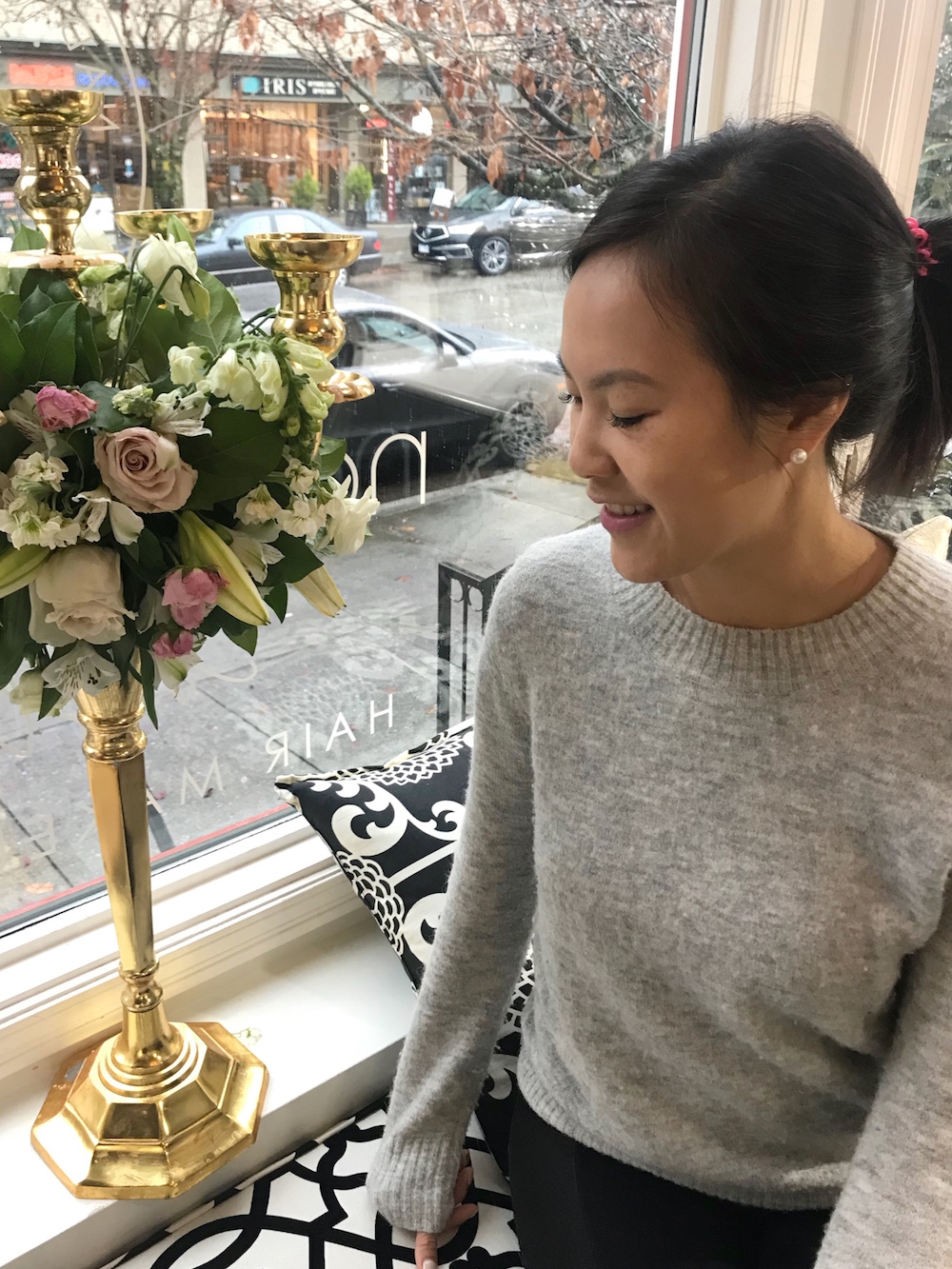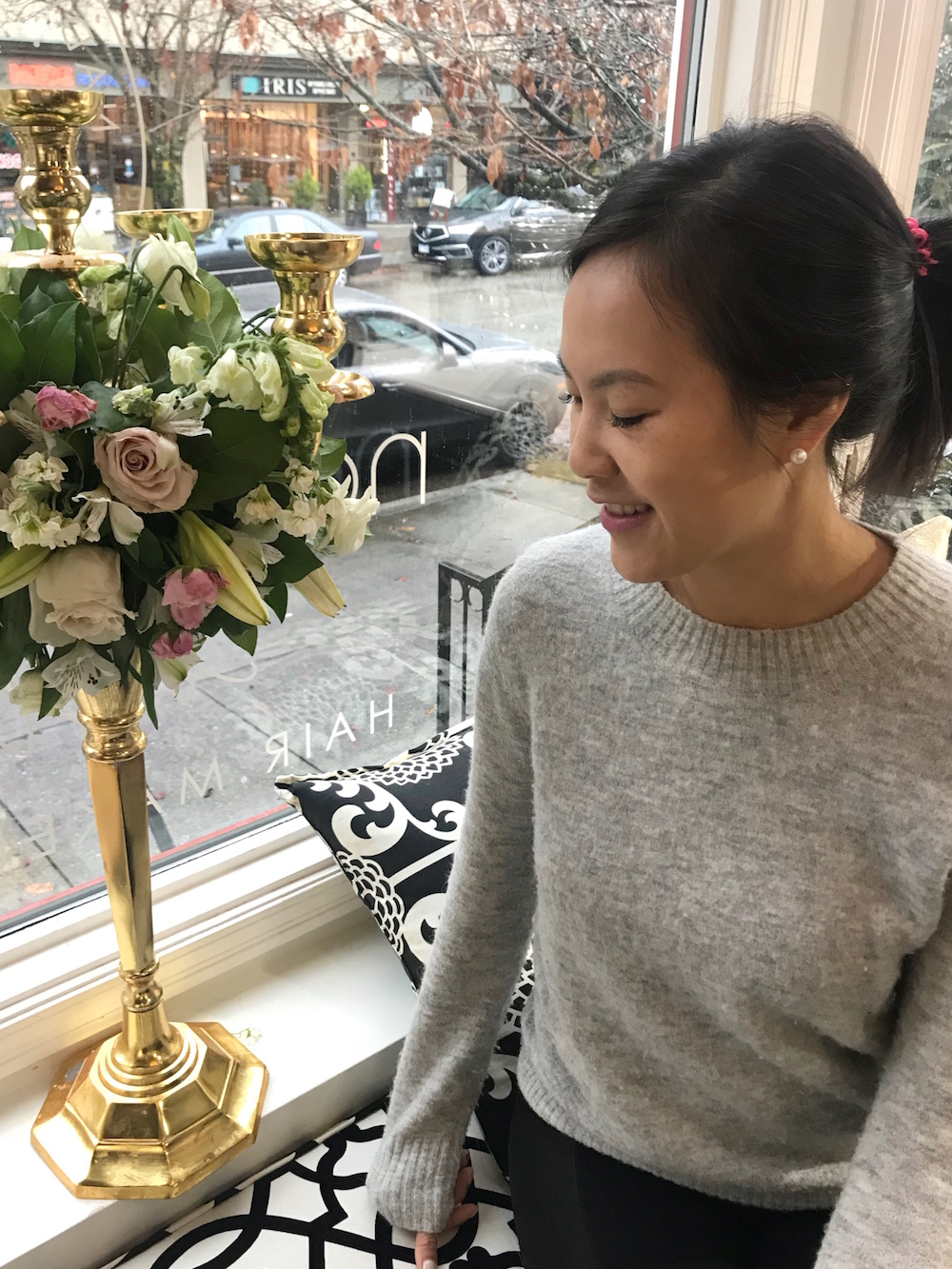 Following your natural lash cycle, your lash extensions will likely start to thin out after 2 to 3 weeks.  If you would like to maintain the full lash look, you can re-book for a lash fills service which takes about half the time.
Lash Extensions begin at $100, fills at $60.  For more information about Nadia Albano and the services that her salon offers, visit: nadiaalbano.com.
SaveSave
SaveSave
SaveSave
SaveSave
SaveSaveSaveSave
SaveSave