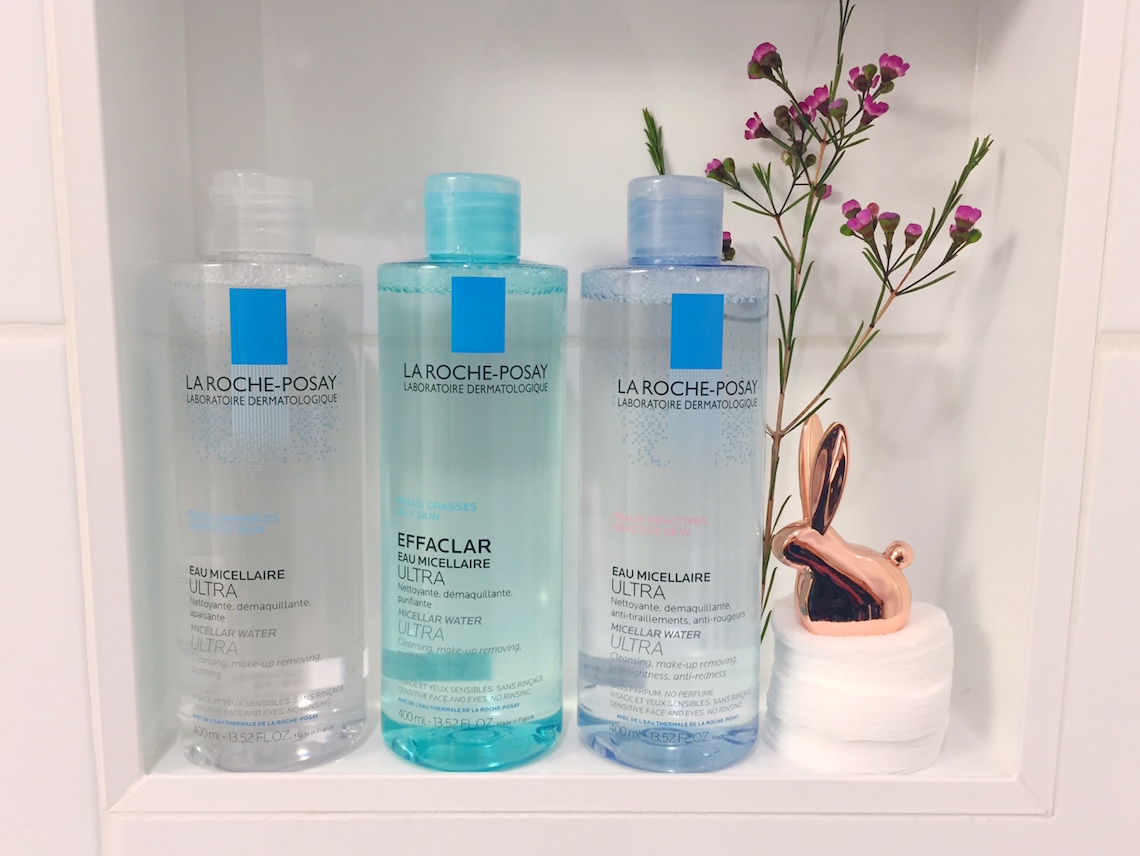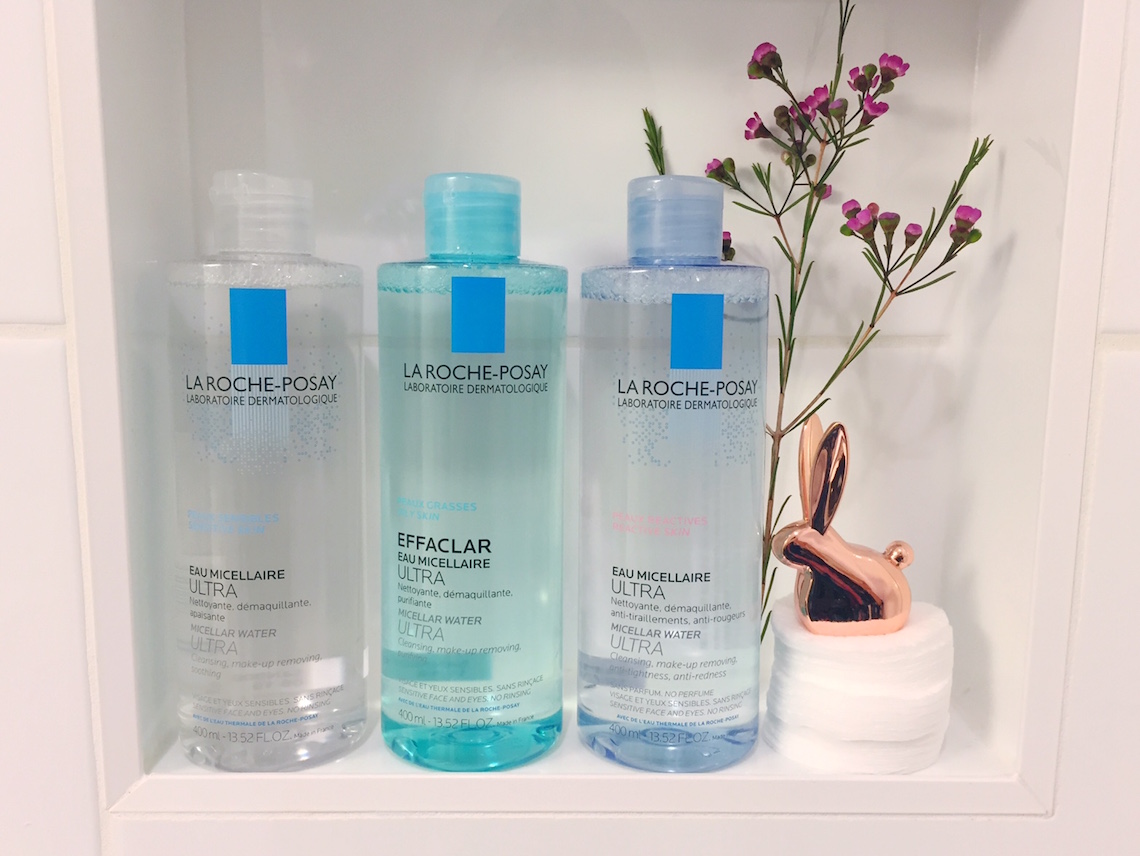 Prickling, cracking, itching, stinging, redness and imbalanced oil production… these are all annoying ailments the dry winter weather may bring out in your skin. Maybe your skin produces extra oils to counteract the dry weather, or cracks after being blown by sharp winds, or maybe it just reacts uncomfortably to the constantly changing conditions of being indoors, then outdoors, and indoors again.
Given the unusually harsh and dry conditions we've had this winter in Vancouver, people who normally don't have many skincare concerns are turning towards brands that are gentler and more effective on sensitive skin. One of those brands is La Roche-Posay, the No. 1 dermatologist recommended brand in Canada.
This winter, La Roche-Posay introduced a new range of Micellar Water Ultra formulas to meet a variety of sensitive skincare needs.
Micellar water is made up of cleansing oil molecules, which are said to attract dirt and oil, so it draws out the impurities of your skin without drying it out. It has the same look and lightweight viscosity of water, but the texture has a different finish. Best applied with a cotton pad, micellar water removes makeup and cleanses the skin, without the need for rinsing.
La Roche-Posay's Micellar Water Ultra is formulated with a new technology: glyco-micellar, which combines the power of micelles (cleansing) with glycerine (hydrating).
Recognizing that not all sensitive skin is alike, La Roche-Posay has introduced three new Micellar Waters Ultra formulas for specific sensitive skincare needs..
For Oily Skin – Enhanced with the purifying power of Zinc, the oily skin formula perfectly removes impurities and dirt, without drying out the skin.
For Dry to Reactive Skin – Enriched with 5% glycerin, the highest percentage in the Micellar Water Ultra range, the dry to reactive skin formula not only delicately cleanses, but also leaves skin feeling hydrated and soothed.
For Normal to Sensitive Skin – Works to remove makeup, dirt and impurities while still preserving the skin barrier, therefore never stripping the skin. With a light hypoallergenic fragrance and hydrating glycerin, the skin is left feeling refreshed and surprisingly soft.
I've been using the normal to sensitive skin formula for the last week or so, and so far so good! I don't get the feeling of "tightness" that I sometimes get with makeup wipes. Also, my eyes didn't sting when I was removing mascara and eyeliner from the more sensitive eye area. I love the convenience of a 2-in-1 makeup remover and cleanser, and not needing to rinse after using the product. This would be a great product to bring along on an upcoming vacation, or for camping in the summer.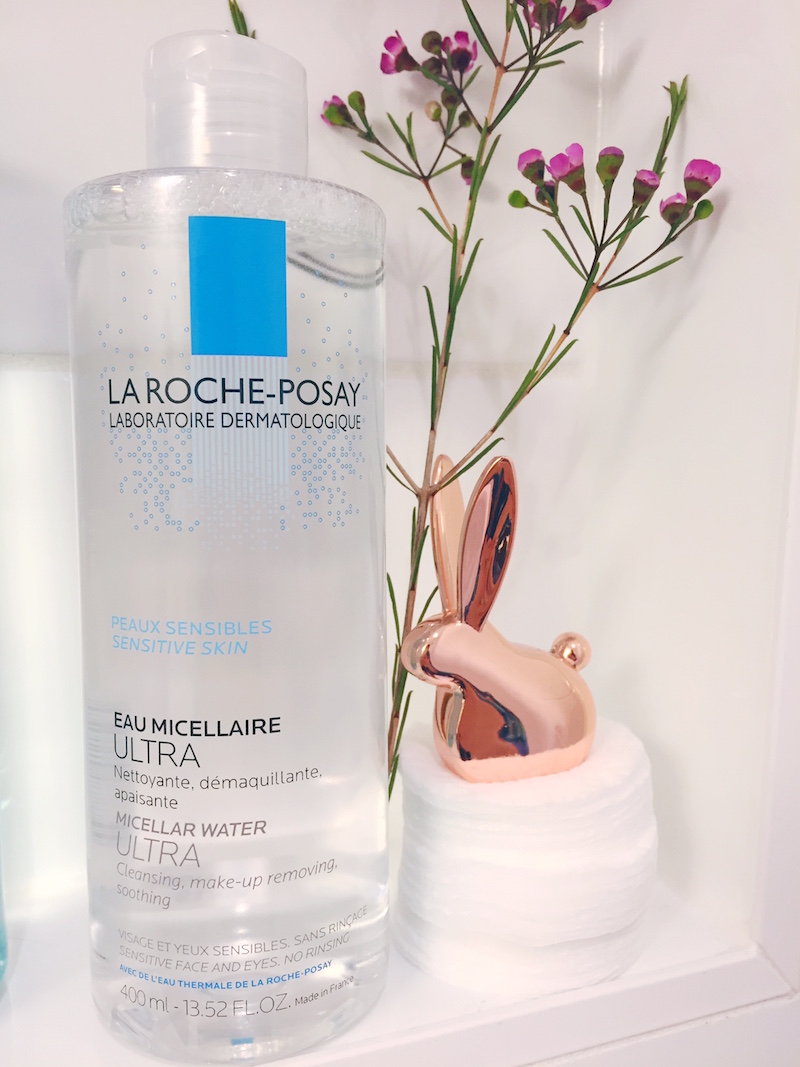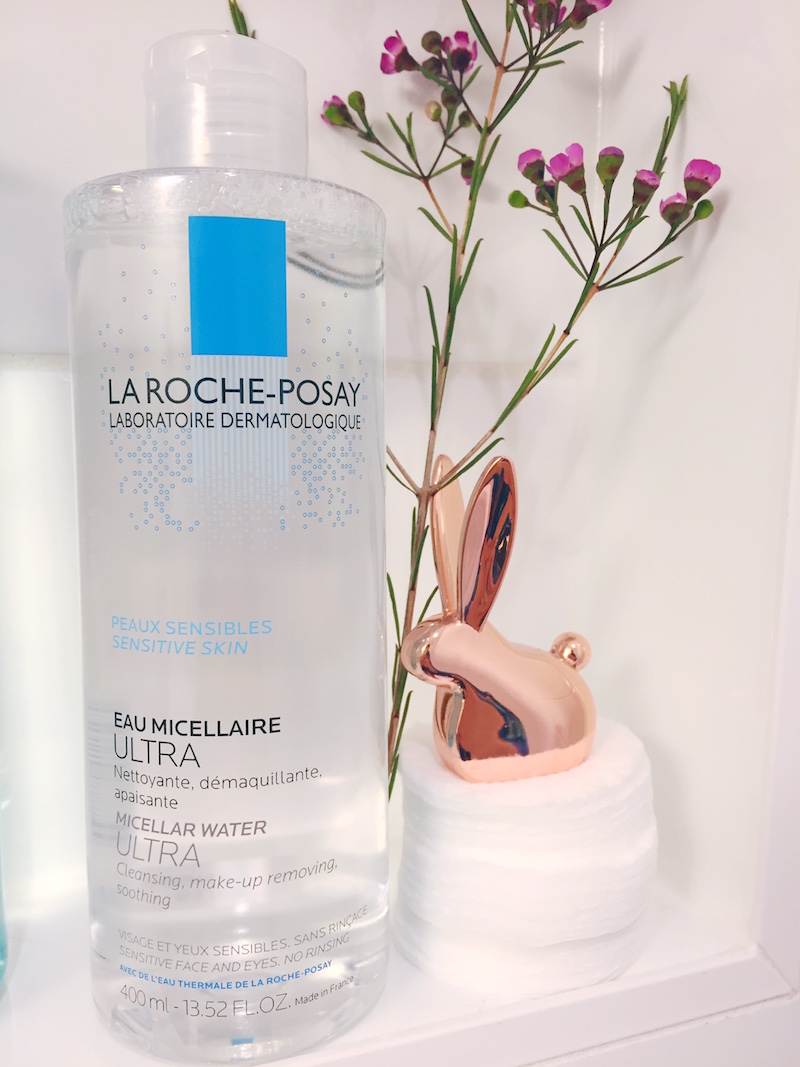 Priced at $19.95 for a large 400ml bottle, you can afford to use La Roche-Posay Micellar Water Ultra daily and liberally. Find La Roche-Posay at your local drugstore, including at select London Drugs, Shoppers Drug Mart, and Pharmasave locations in Vancouver.
===
This post was written in collaboration with La Roche-Posay