After a busy holiday season, with special menus and seasonal dishes, West Restaurant on South Granville has fully reverted back to its regular offerings.   On the first Saturday of 2017, Modern Mix Vancouver visited West for weekend brunch.
For over 15 years, this award-winning restaurant has been a South Granville staple for contemporary fine dining.  Unlike West's dinner menu, where you can experience more of the restaurant's East-meets-Pacific-Northwest fusion of flavours, the brunch menu offers standard and familiar options.  The menu focuses on egg-centric dishes, with a selection of Eggs Benedict (smoked salmon, crispy confit pork), a Smoked Beef Brisket Hash, Mushroom & Eggs, and its only sweet option, the West Vanilla Waffle.
Sometimes I shy away from ordering sweet dishes at brunch, because I usually prefer savoury egg dishes over pancakes and waffles.  However, at West's weekend brunch, the highlight of the meal for me was the West Vanilla Waffle ($15.50), a single house-made waffle topped with coronation grapes and orange chèvre.  In addition to the dish itself being totally beautiful and Instagram-worthy, the taste had so many textures and flavours: the crispy savouriness of the waffle, the sweetness of of macerated grapes, the creamy saltiness of the goat cheese (from Farm House Cheese), infused with a slight citrus tartness from the orange.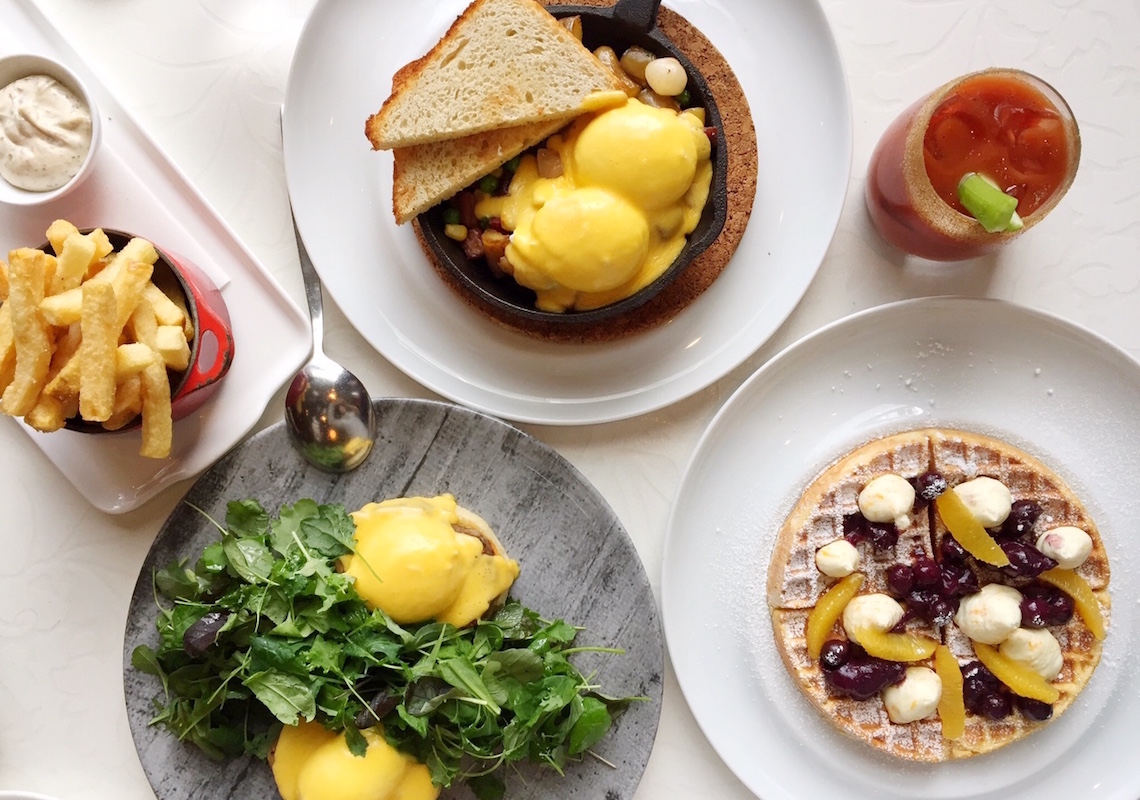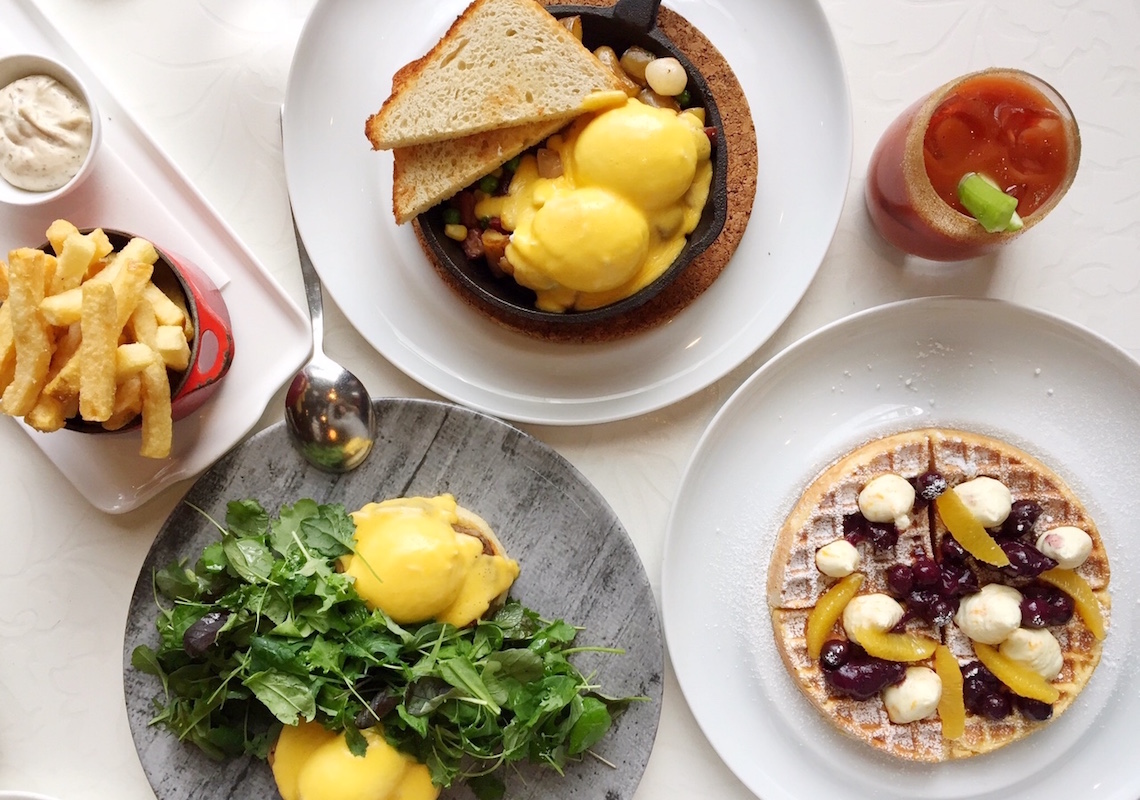 Other dishes we ordered at brunch included the Smoked Beef Brisket Hash ($16.50) and the Confit Pork Eggs Benedict ($17.00) which came with a generous portion of lightly dressed greens.  The poached, free-range eggs, locally sourced from Maple Hills farm in Abbotsford, were cooked to 63 degrees, giving the rich, orange yolk a thick gel-like texture, beautifully contrasted against a quivering, bright egg white.
Upon the General Manager's recommendation, we had a side of the West Fries ($9.50) which comes with a deliciously creamy truffle-infused aioli, and a red pepper ketchup.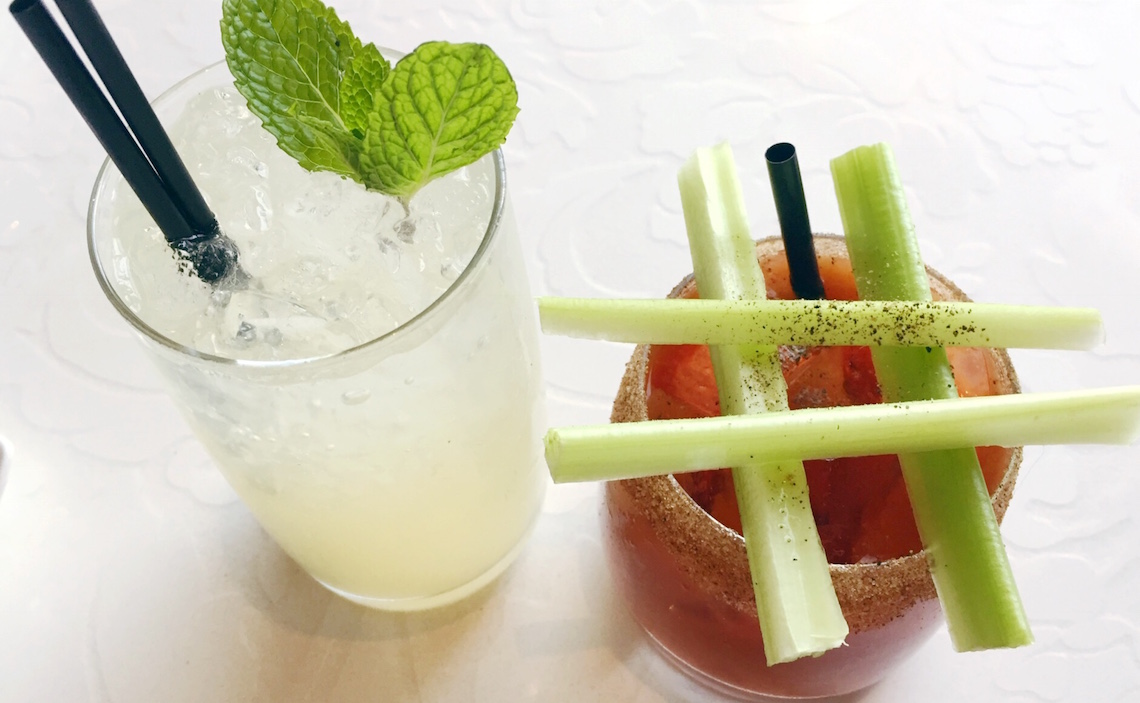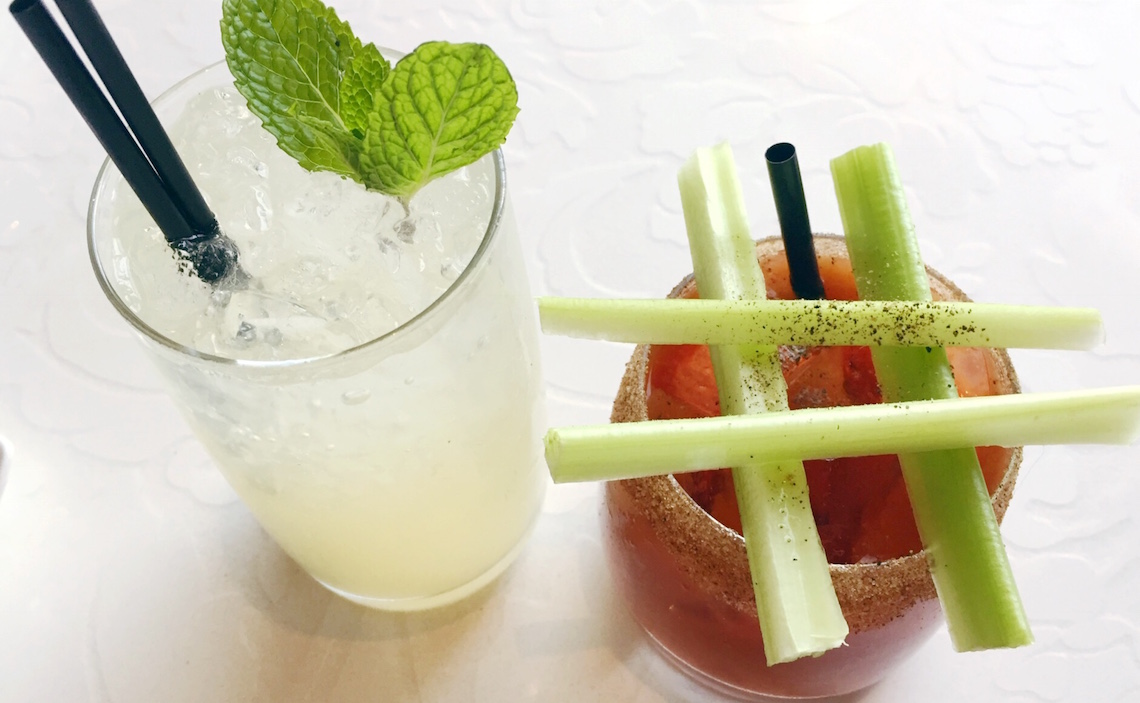 For those who think a caesar is the best drink pairing with weekend brunch, try one of West Restaurant's specialty caesars.  New on the menu are six unique caesars options.  For those looking for something hot and spicy, sure to clear out your sinuses (or give you a runny nose!), try the Sons of Vancouver Chili Vodka Caesar ($14), or the Jalapeño Infused Mezcal Alipus San Baltazar Mescal Caesar ($17).  An "off the menu" option that was previously only available upon chatting with the bartender is the Bacon Infused Bulleit Bourbon Caesar ($9).
Non-alcoholic options include mocktails created with Raspberry + Yuzu, Citrus, Fresh Pressed Apple ($6), and Pear + Ginger, Cinnamon, Fresh Pressed Apple ($6), both of which are refreshing with Asian flavours.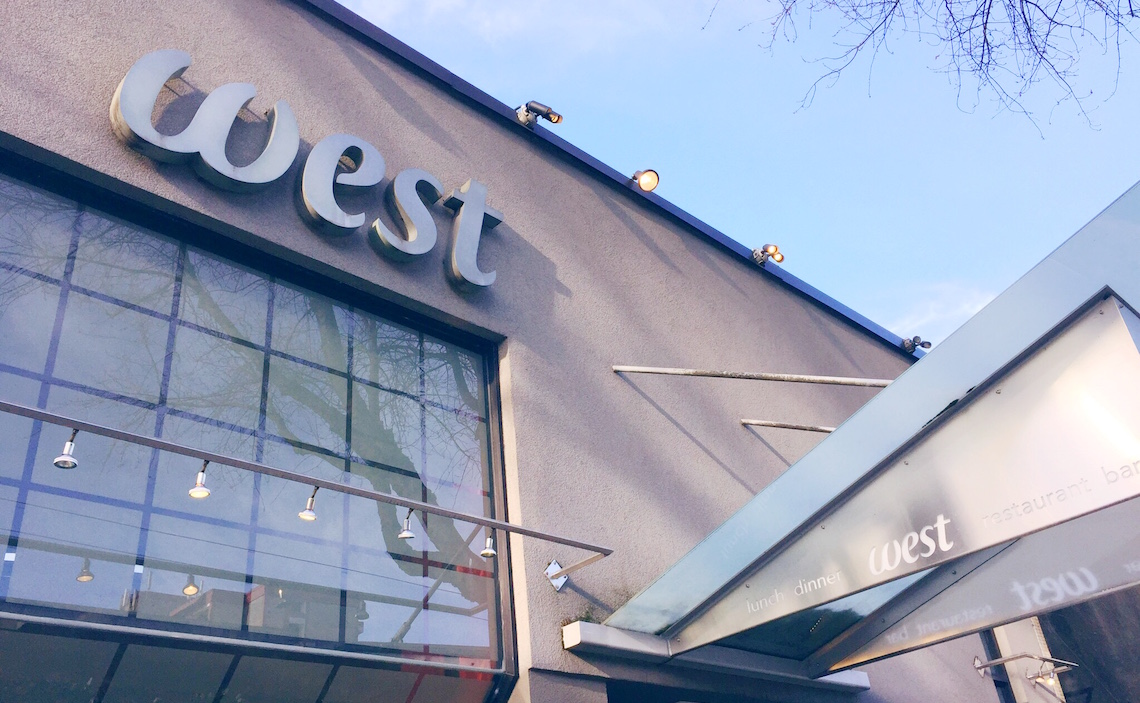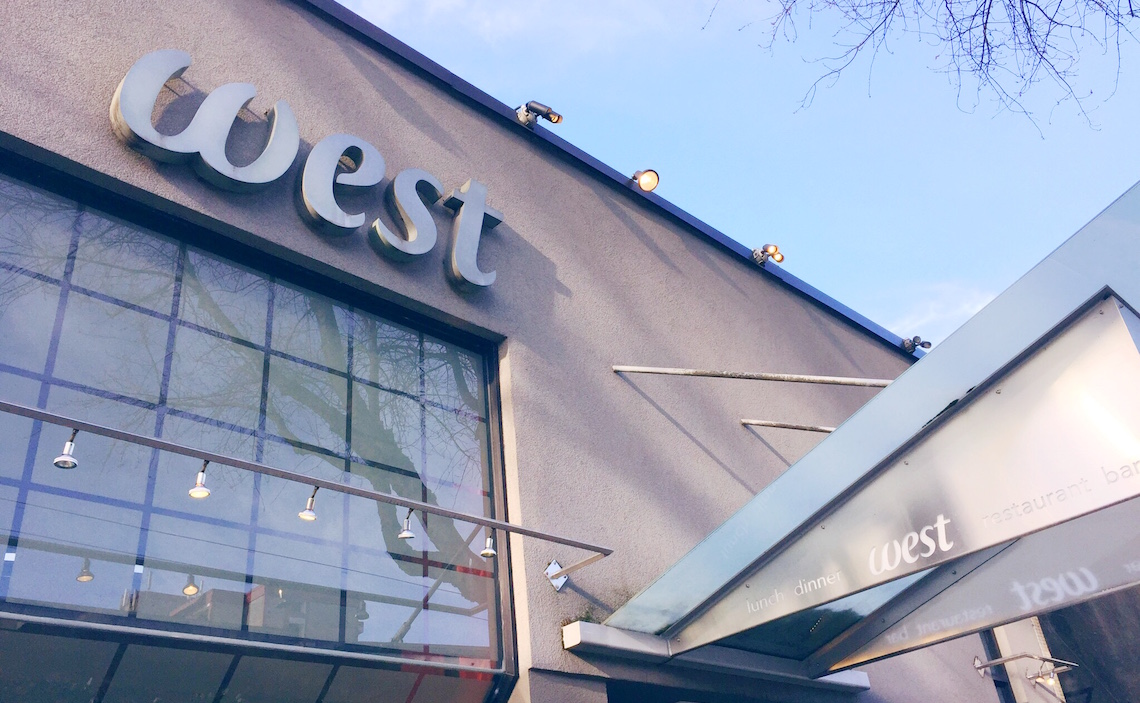 If you are a curious foodie who loves to ask questions about your meal, don't be afraid to ask them to your server!  A restaurant like West enjoys sharing with its patrons the thought behind each of its menu items, and I really enjoyed discovering all the little details and garnishes within each of the dishes.
For more information about West Restaurant, or to see their full menu, visit their website at: westrestaurant.com, or in person at 2881 Granville Street.