Located in Gastown, Artina's is a contemporary jewellery store, offering the world's largest selection of hand-crafted West Coast Native and modern Canadian jewellery.
A visit to Artina's can be compared to stopping by your local art gallery, where every piece on display has a creative and technical story behind its creation, meticulously designed and assembled by a Canadian artist passionate about his or her craft.
Jean-Yves Nantel from Quebec, for example, is known for his work with silver and titanium. Using an electrochemical process known as anodizing, different patterns are etched onto a metallic surface. The variations in texture and colour mean that his pieces are exquisitely one-of-a-kind.
Meanwhile, KORITE specializes in using Ammolite, a registered Canadian gemstone found only in Alberta, Canada. Ammolite is the prehistoric shell of a sea creature; the fossil is similar to an opal, but much more vibrant. It's no surprise that tourists to the Gastown neighbourhood, and locals alike, are interested in getting their hands on a piece of this unusually colourful gemstone.
Lisa Ridout from Toronto is a precious metal artist, skilled in the tradition of chain making. Her chain-focused pieces are entirely handmade, created by drawing silver into wires of varying thicknesses, twisting and turning into different patterns. Expect to find Swarovski crystals weaved into her chains, or as a statement pendant.
Honica, from Victoria, is known for her bold necklaces and earrings, comprised of large, chunky lampwork glass beads, pearls, and antique brass pieces.  The process to create these wearable works of art is actually quite labour intensive. Honica antiques the brass herself, and etches on the designs and patterns on each bead.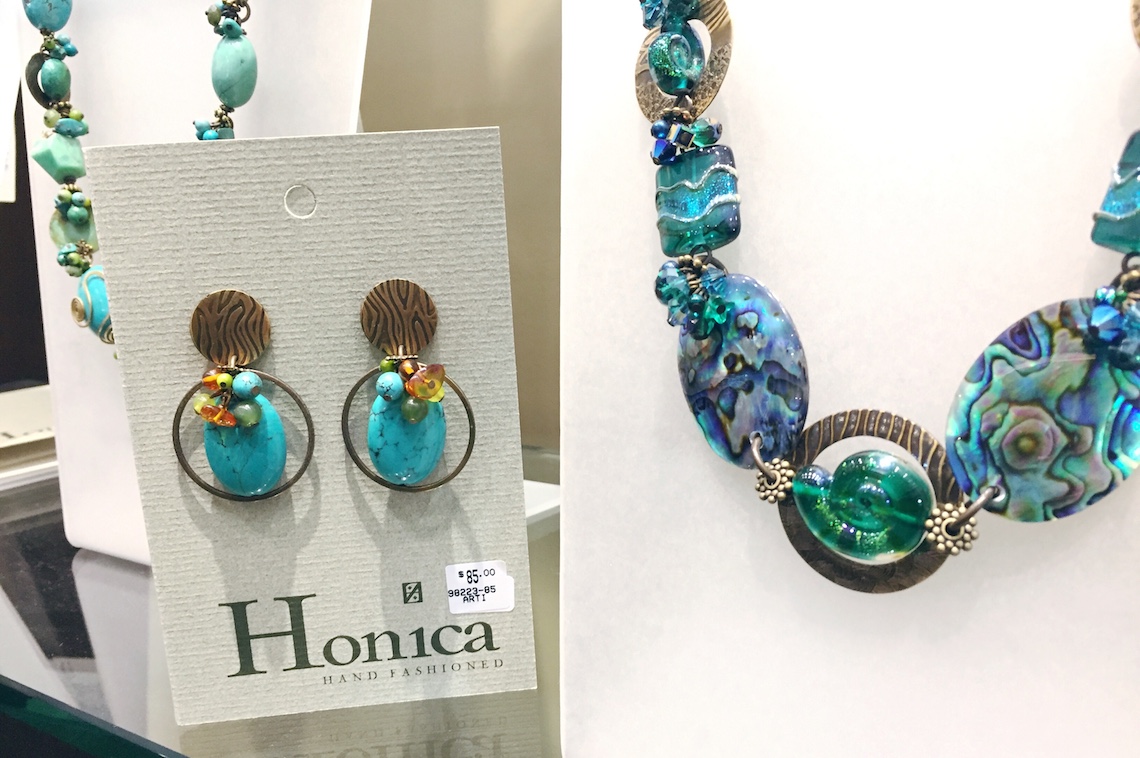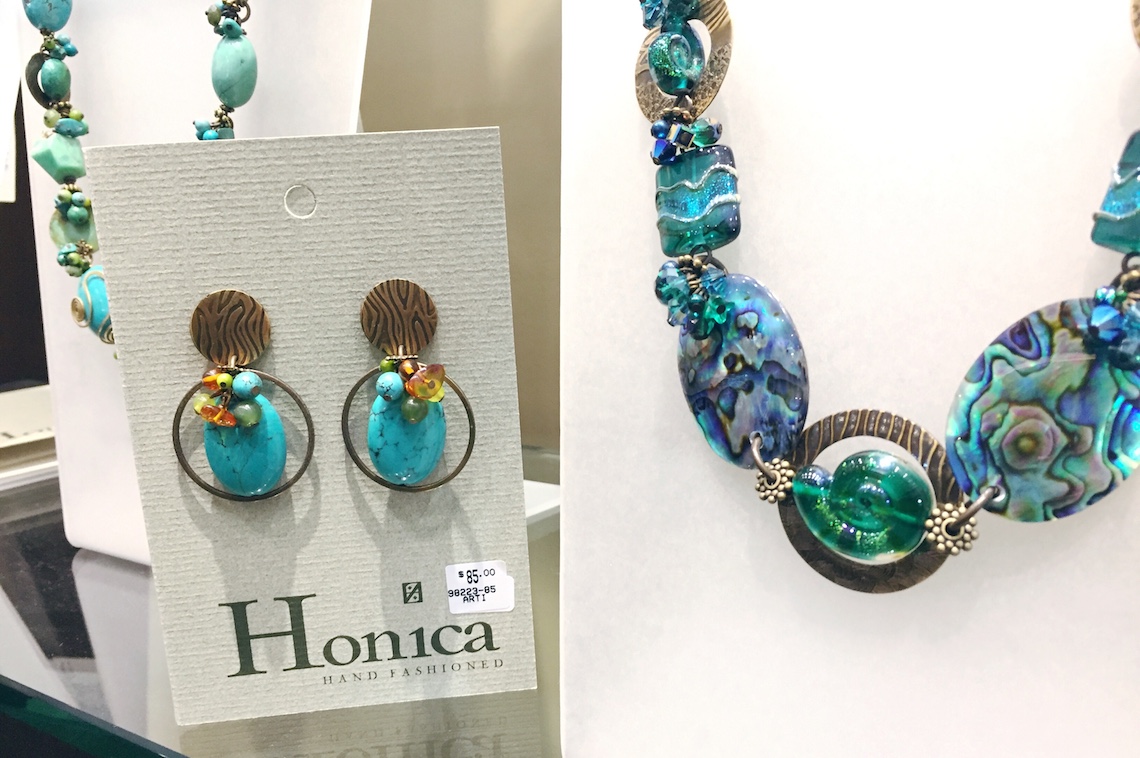 Given Artina's dedication towards Canadian artists, shoppers at the boutique are also passionate about shopping local, and love to support small businesses – especially the First Nations community.
Approximately 40% of the jewellery at Artina's are First Nations pieces, which are filled with plenty of meaning and symbolism. In aboriginal culture, each person is assigned a totem within his or her tribe. Some of the more common symbols of nature you may be familiar with include the Raven (creativity and mischief), the Frog (communications and stability) and the Orca (longevity and community).
Although based off of real flora and fauna in nature, the First Nations interpretation can be somewhat abstract to an untrained eye. Our advice? Look first for the "eye" of the piece, then trace the shape until the symbol "pops" into recognition.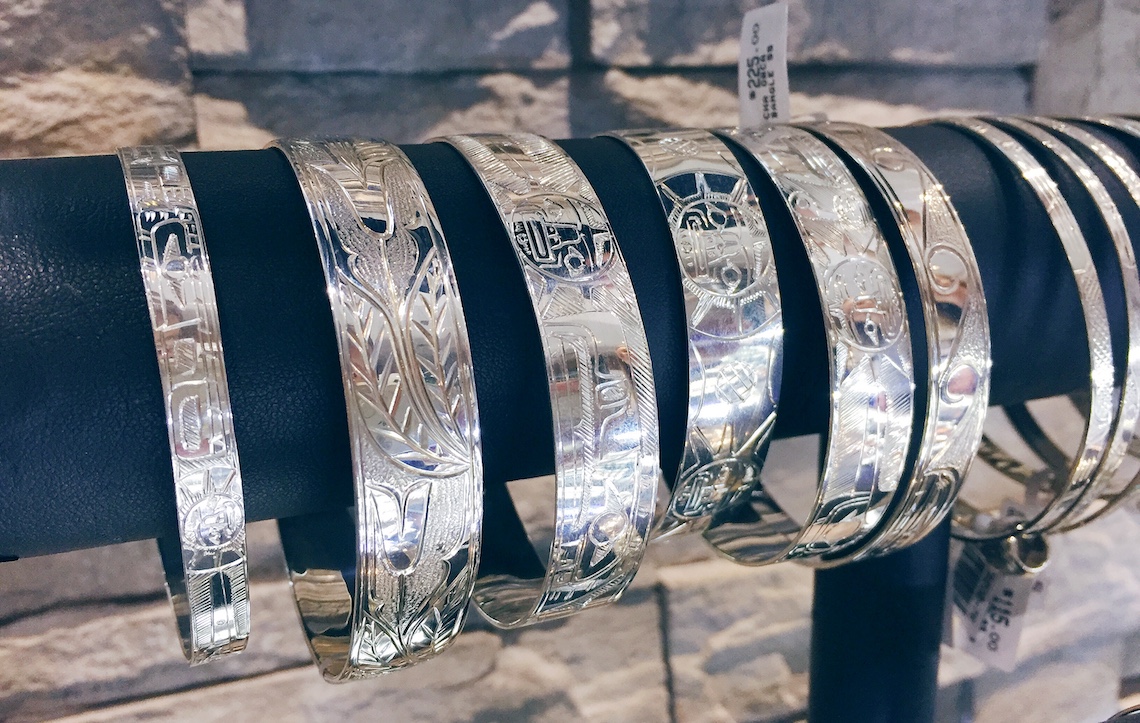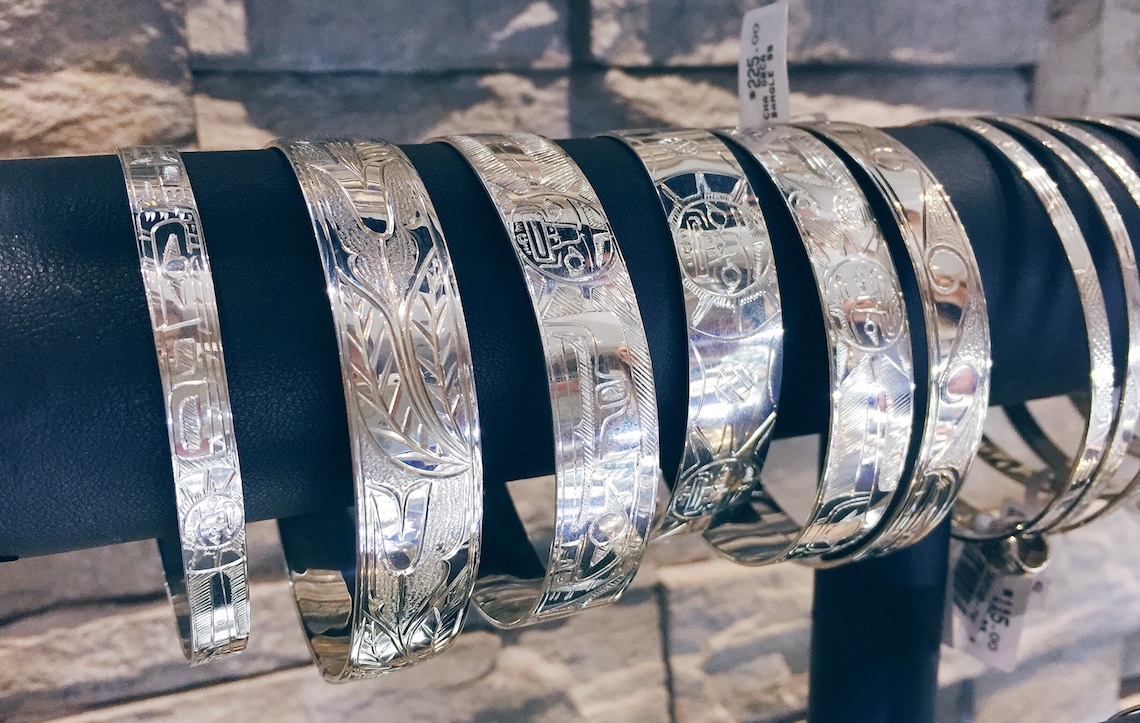 While at Artina's, be sure to check out Corinne Hunt's pieces – she was the artist behind the Olympic medals at the Vancouver 2010 Games!
There are more youthful and contemporary pieces at Artina's too. Amanda Green from Squamish incorporates wooden elements into her jewellery, while Laurie Fleming from Toronto creates dainty and feminine pieces. I couldn't resist picking out her hand-carved mother of pearl pendant necklace, and now, it's my go-to necklace for every outfit.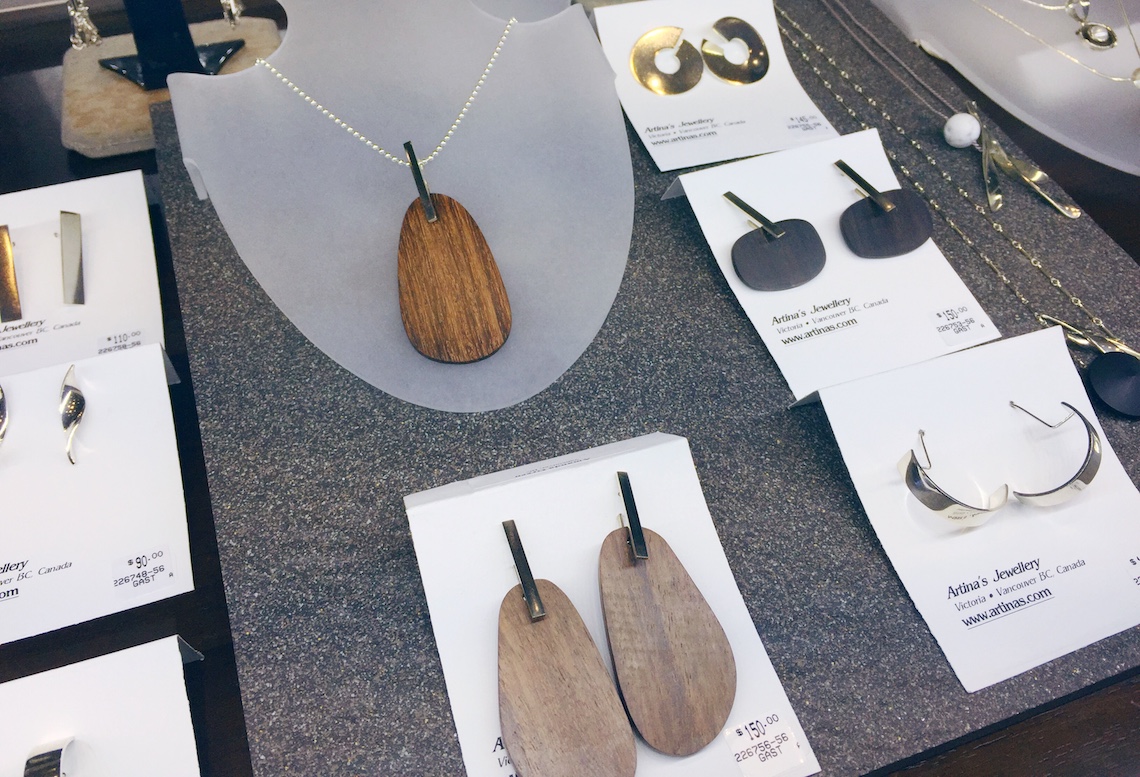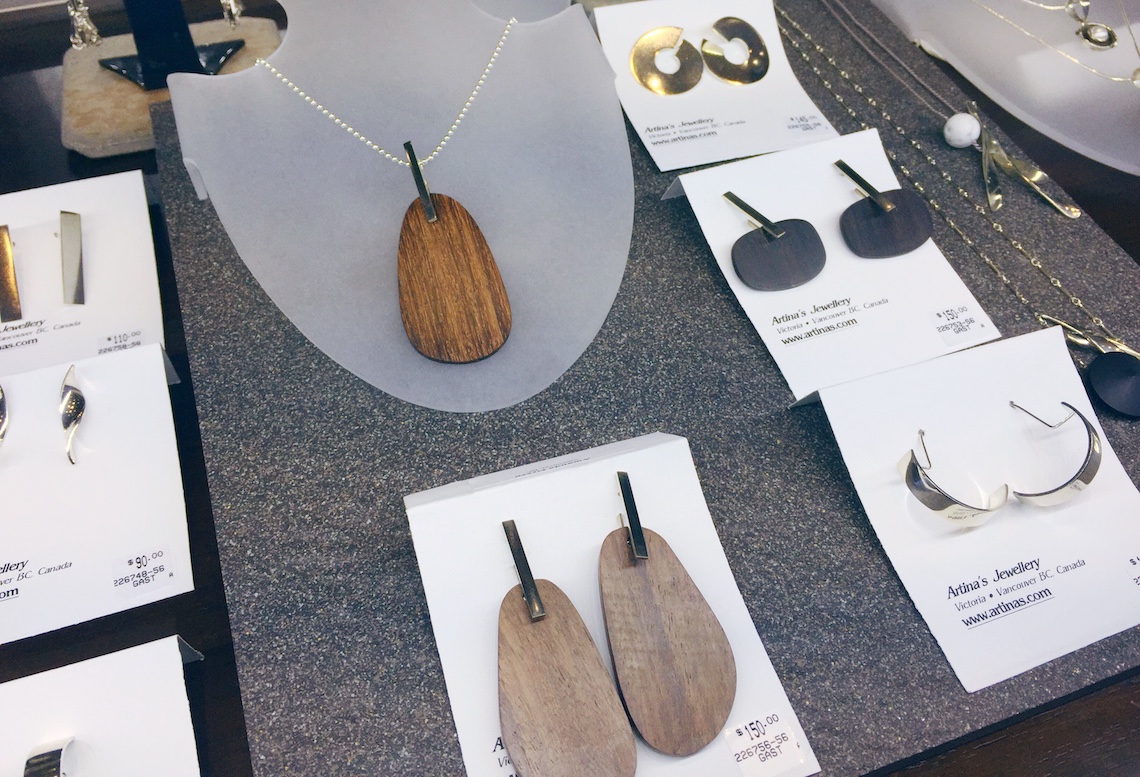 Artina's also supports up-and-coming artists when possible. Jositane Vlitos is the Emily Carr student behind Just Another Lemon Cake. Her whimsical jewellery line features hand drawn illustrations set in a brass frame.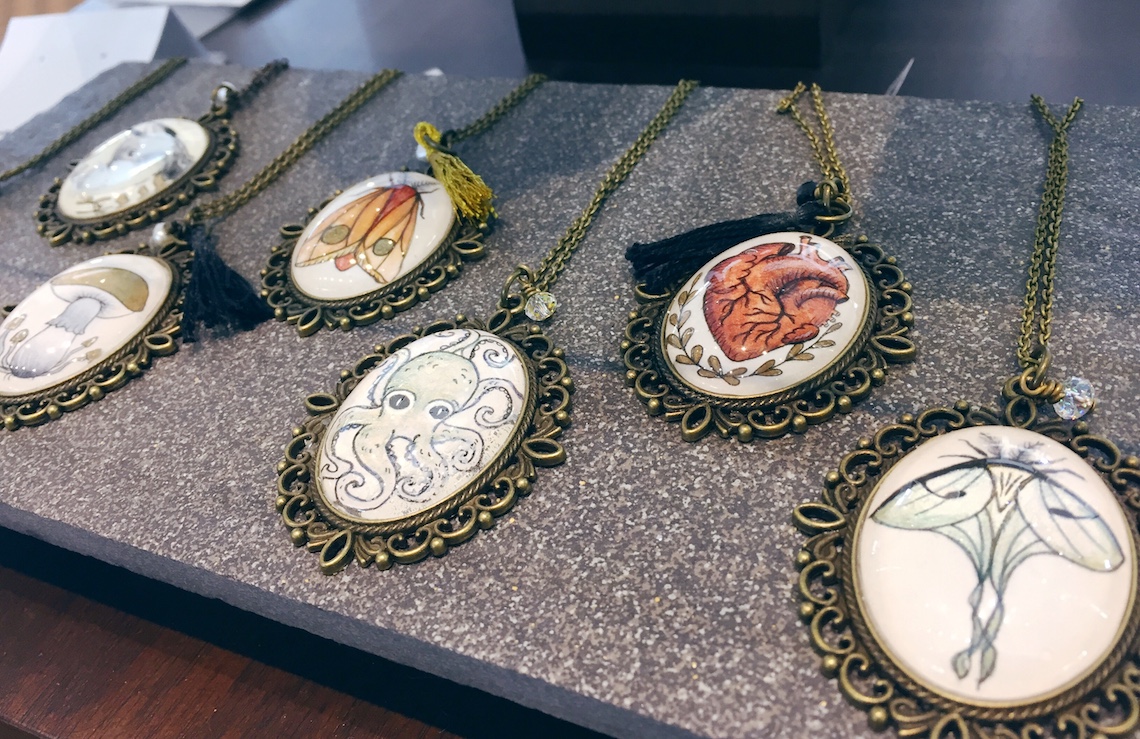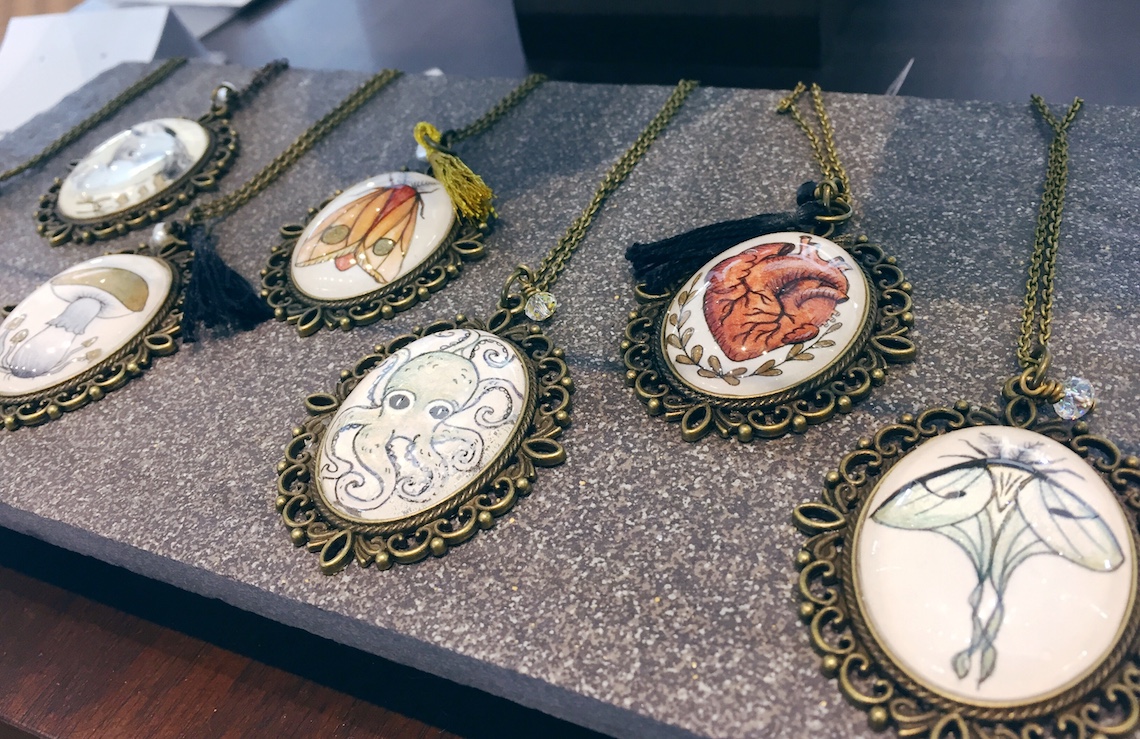 As an avid believer in supporting Canadian artists, it's no surprise that Artina's is an ongoing participant of Yellow Pages' Shop The Neighbourhood campaign. #ShopTheHood is a nationwide movement, which encourages Canadians to adopt sustainable shopping habits by supporting small, local businesses in our communities year-round.
Small businesses are an integral part of our communities as they create jobs, drive funds back into the community, keep decision-making power localized, and contribute to building vibrant and thriving neighbourhoods.
Especially with the upcoming holiday shopping season, if we make an effort to buy our gifts at local boutiques like Artina's, we can, in turn, support the Canadian artists who hope to provide quality hand-crafted jewellery for many years to come.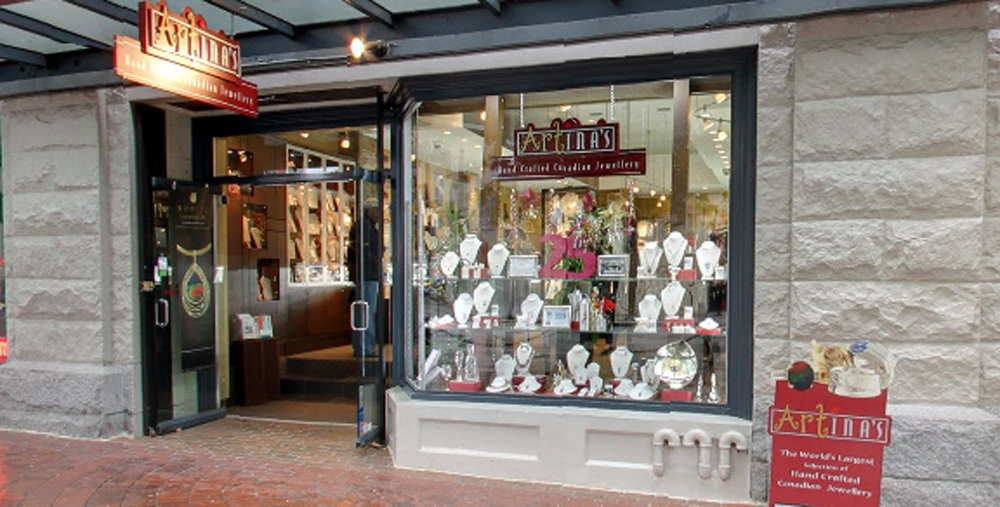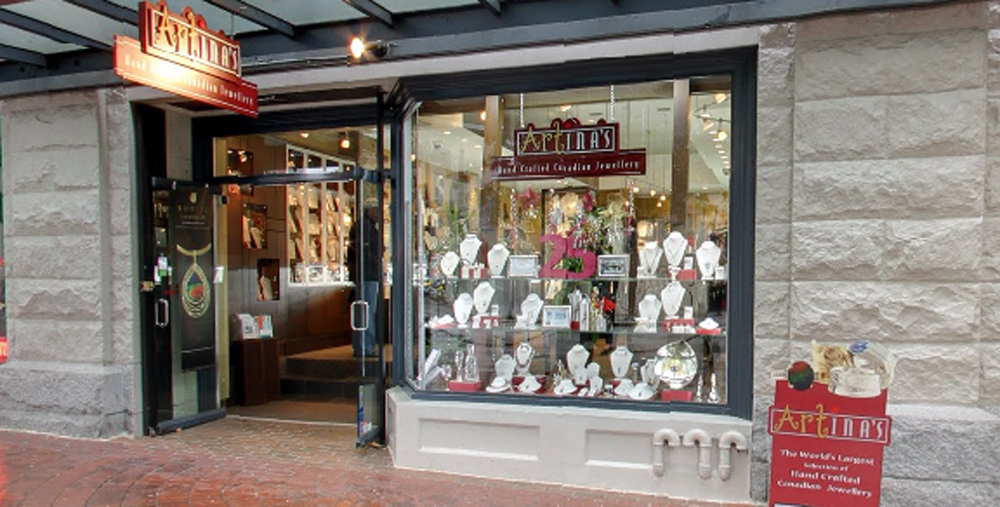 On Saturday November 26, 2016 look out for Yellow Pages' street teams in the West End and Kitsilano who will be spreading the word and raising awareness for the importance of local businesses and the positive impacts of shopping locally. Join them, or go out wherever you are, to show your support by making a purchase at a local store!
===
This post was written in collaboration with Yellow Pages. For more information about Shop The Neighbourhood, follow the campaign on Instagram (@yellowpages_ca), Twitter (@yellow_pages), and Facebook (facebook.com/yellowpagesca).