Shake up your Halloween weekend with a yoga dance party!  On Friday October 28th, Wake 'n' Shake will be hosting a pre-workday yoga dance party, where over 200 young professionals will stretch, dance, and snack on healthy treats before heading to the office.
The event starts bright and early at 6:15 a.m. at Beaumont Studios (316 W. 5th Ave) with a warm up yoga class, followed by dancing at 7am with DJs and performers, including a live saxophonist.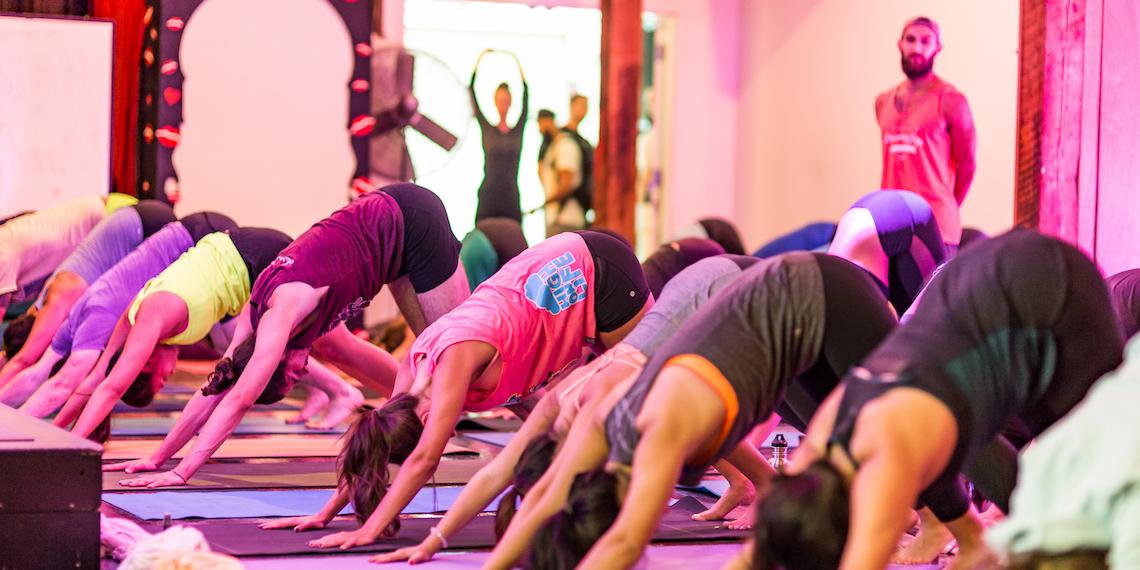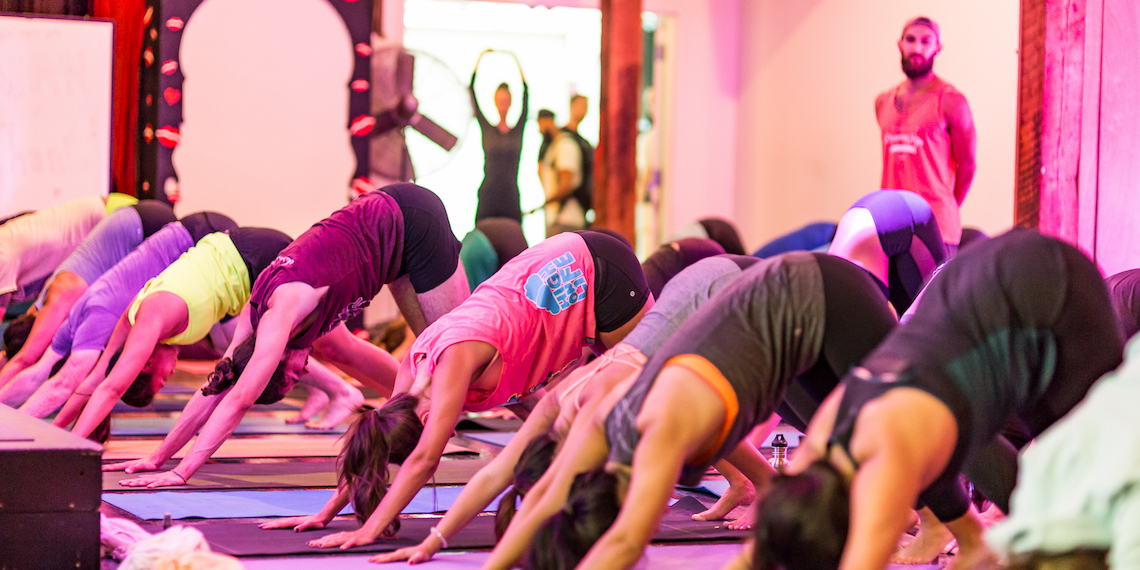 It's no coincidence that this fun and health-conscious event takes place the Friday morning before Halloween weekend.  Halloween partying is traditionally associated with drinking, late nights, and candy. Wake 'n' Shake aims to provide a fun and healthy alternative with cold-pressed juice instead of alcohol, fruit and healthy snack bars instead of candy, and all the health benefits of early morning yoga and dancing.
Some of the local companies supporting Wake 'n' Shake include Body Energy Club, RYU, Naked Coconuts, Saje Natural Wellness, and Tea Sparrow. At the last event, Gloria Latham, one of Lululemon's Global Ambassadors and co-founder of Semperviva Yoga, donated her time to lead the opening
Wake 'n' Shake was created to support the health and wellbeing of Vancouverites, and provide a fun alternative to help people shake up their morning routine. The environment is high energy and welcoming where people can socialize with like-minded people, replenish, and kickstart their morning with something fun and different.
Event Details: Wake 'n' Shake 
When: Friday October 28, 2016. 6:15am yoga, 7am dance party.
Where: Beaumont Studios (316 W. 5th Ave)
Admission: $20 for Yoga, $12 for the 7am Dance Party (early bird rates), buy tickets online here.
For more information, visit: wewakenshake.com.