Earlier this year, Modern Mix Vancouver announced that
Tacofino is expected to expand to Yaletown
 with another SoCal inspired restaurant location.  Now the time has finally come for this beloved, local taco joint to open its doors to Yaletown residents, bringing its celebrated brand of California-inspired cuisine and surf-centric spirit to 1025 Mainland Street.
Tacofino in Yaletown is the latest addition to a family business that began with the original Tacofino food truck in Tofino and has since grown to encompass three food trucks and four brick-and-mortar restaurants (including Tacofino Gastown), all of which offer menu items featuring products that are Ocean Wise-approved, antibiotic- and hormone-free and raised ethically.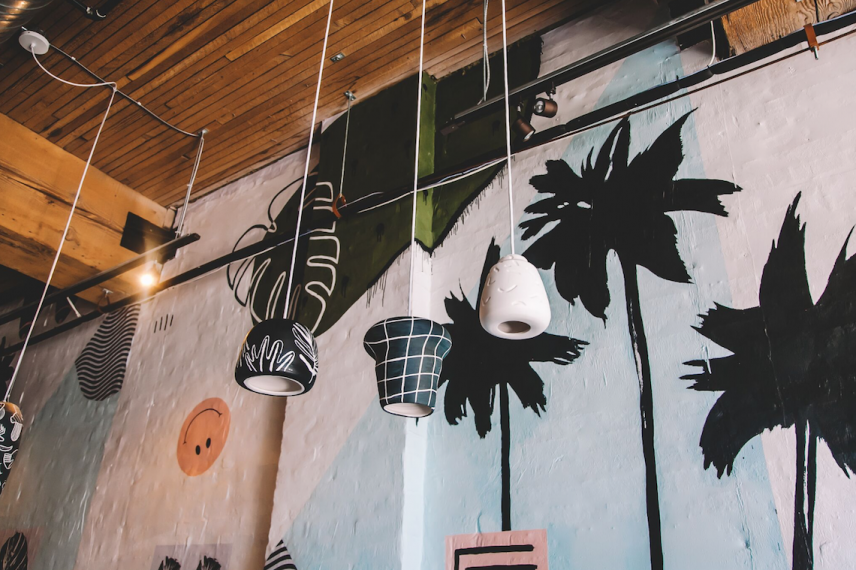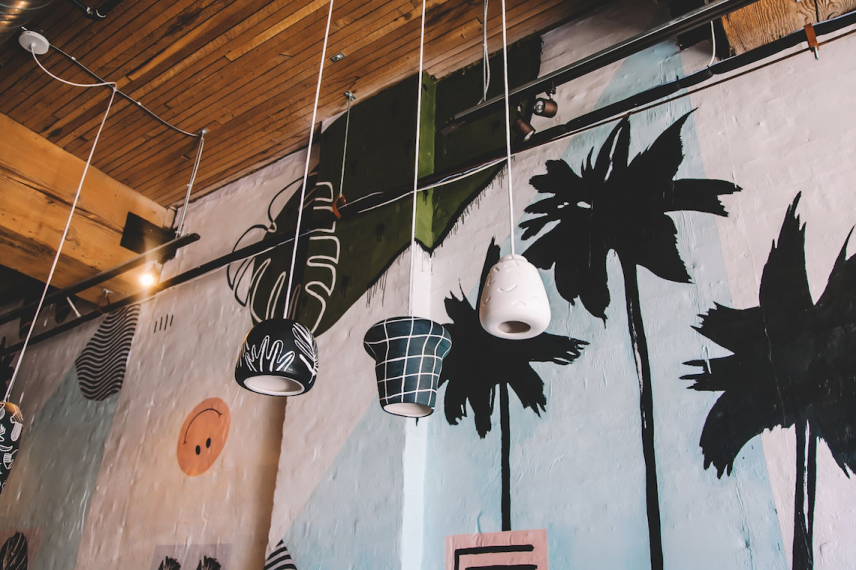 For the new Yaletown location, the design team wanted to conjour up images of urban oceanside hotspots like Venice Beach, with a retro 80's vibe.
"…when it came to Yaletown, we wanted to summon up a totally different, bright and sunny city-type beach scene yet still pay homage to the West Coast spirit that helped to initially inspire the birth of the Tacofino brand" – Shiloh Sukkau, Designer, Tacofino
Beyond the famous Fish Taco, which will be a mainstay on the Yaletown menu, Tacofino will introduce a number of new items, from starters and sides like Chipotle Kale Caesar Salad and Pepper Shrimp with Spicy Peanut Sauce to Burrito varieties like Tater Tot Carnitas, Beef Brisket Barbacoa, Smoked Tuna and Crispy Squid and Tacos ranging from Lemongrass Chicken, Soft and Crunchy Carnitas and White Bean.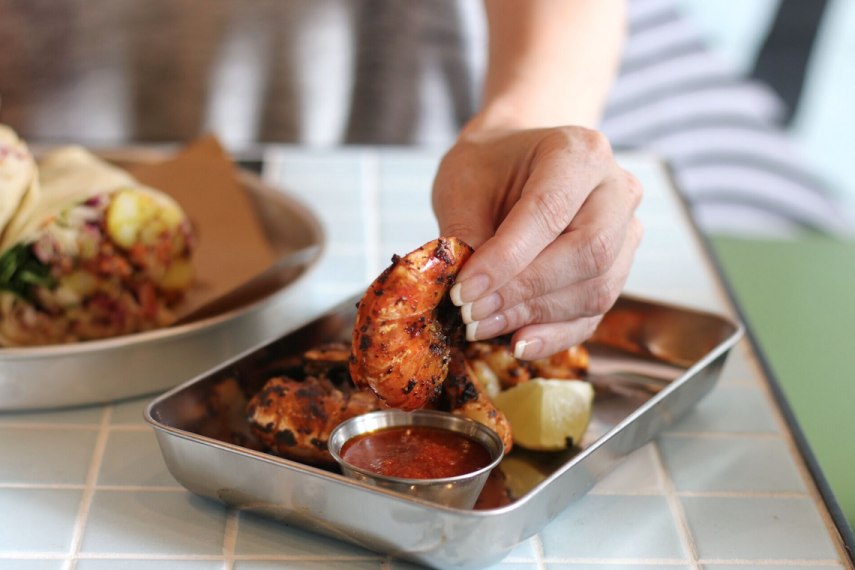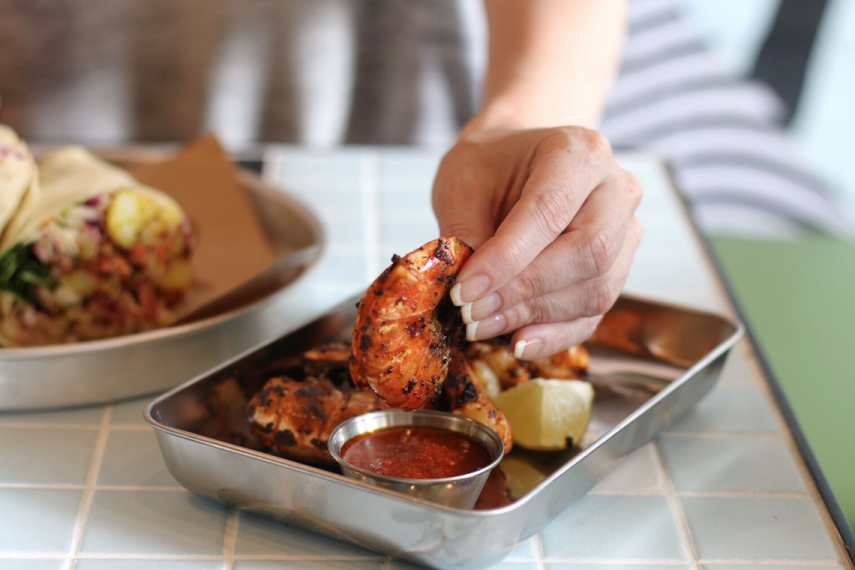 Pepper Shrimp with Spicy Peanut Sauce
At the bar, patrons can sample a pint of rotating local beer selections on tap from such craft breweries as Tofino Brewing, Brassneck and Red Truck as well as a variety of import beers.  Patrons can also quench their thirst with one of Tacofino's housemade tequila-based bottled cocktails like the Paloma, Margarita or Mexican Mule.
Tacofino Yaletown has has a 38-seat dining room and a a 12-seat patio that's perfect for casual outdoor dining in the summer.  For Tacofino fans on the go, Tacofino offers a take-out counter service.
For more information on the newest location of Tacofino in Yaletown, visit the restaurant at 1025 Mainland Street or online at: tacofino.com.