With all the rain, clouds and cold weather we've been in experiencing in Vancouver lately, no one would even notice that summer is almost here or that we're in the middle of patio season! Hopefully soon Mother Nature will get her act together and give Vancouver the much needed sun and warm weather we've all been waiting for.
Luckily for us, Modern Mix Vancouver was invited to get an early taste of summer a few weeks back at the exclusive launch party for Stanley Park Brewing's seasonal summer ale, SunSetter. Held at the perfect location, English Bay's Rooftop Lookout, the event was a great way to get into the summer mood, while enjoying the new ale, a few delicious bites, upbeat music and of course, a beautiful sunset.
The event itself was extremely fun and well planned for a kick-off to summer party. As the light and flavourful beer pairs well with almost anything, Stanley Park Brewing served a variety of small bites, ranging from mains including sliders and tacos, to churros for the sweet tooth. They even played on the peach flavouring with bowls of Fuzzy Peaches on each table. And to top it all off, there was live music and sand-sculpting throughout the evening.
Since we've established the event was a success, let's talk about the beer. I'm a huge fan of wheat ales during the summer, as they tend to be a bit more refreshing during those hot 30 degree days. For me, the peach flavouring and the Citra hops blend together so naturally for a delicious and refreshing beverage, perfect for a day at the beach. Of course, this seasonal ale automatically tastes better if you're enjoying it while watching a gorgeous sunset.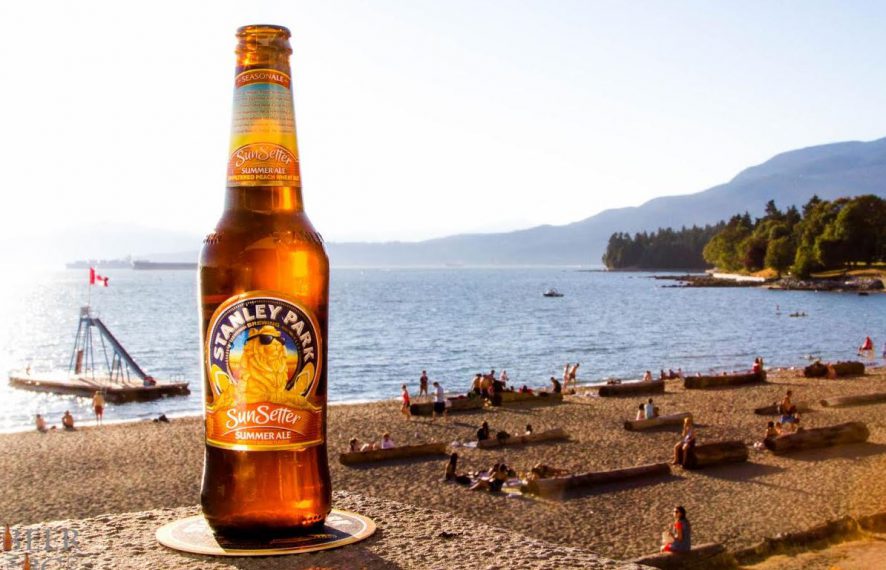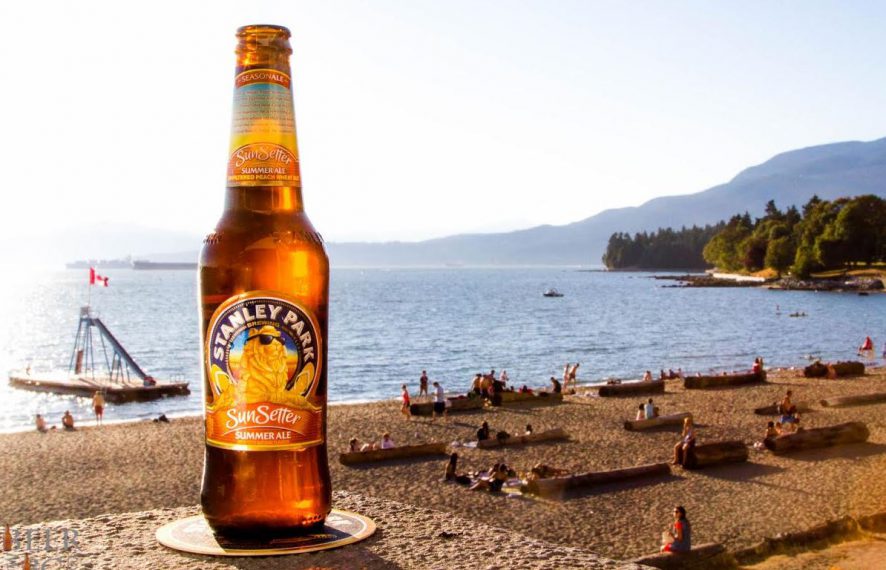 When compared to other refreshing wheat beers, such as Shocktop's Raspberry Wheat, SunSetter doesn't deliver quite as smooth or crisp of taste. But nevertheless, it is still extremely delicious and worth a try.
To learn more about Stanley Park's seasonal SunSetter Ale, visit stanleyparkbrewery.ca/our-beer/sunsetter, or pick up a 6-pack at a BC Liquor Store near you (MSRP: $12).