Back in 2013, Spanish fashion brand Massimo Dutti launched a Canadian e-commerce site, so Vancouverites like us could shop for its pieces online.  Now, three years later, the brand has taken one step further into the Canadian market, by opening its first Vancouver flagship store at Pacific Centre, housing womenswear, menswear, footwear and accessories in 7,432 square feet of commercial space.
Own by the same group as Zara, Massimo Dutti was created in 1985 in Spain, and was first and foremost a menswear brand. In 1995, it launched its first womenswear collection, with a variety of styles from casual to sophisticated and timeless. Today, it has a commercial presence in 65 countries between Europe, America and Asia with over 650 stores.
The Pacific Centre location has a contemporary European look and feel, fitting into the same corridor as other international fashion brands including Ted Baker. Walnut wood, brass, leather and serpigiante marble as the dominant materials in the new architectural design that blends modern lines and classic details.  The styles at Massimo Dutti seem to be more conservative with high necklines, knee-length or maxi skirts and sleeveless blouses.  Massimo Dutti would appeal to the downtown Vancouver office crowd, or shoppers who have outgrown Zara and are looking for more timeless pieces rather than fast fashion.
The new store has all the signs of being an upscale and expensive brand, but the prices I saw can be compared to Banana Republic or Club Monaco: around $70 for denim and dresses beginning around $100.
See photos of the new Pacific Centre store below: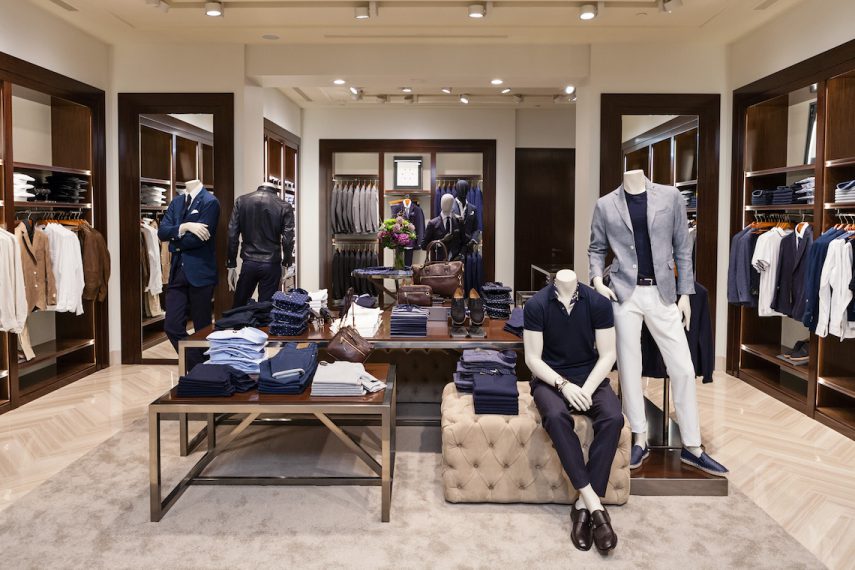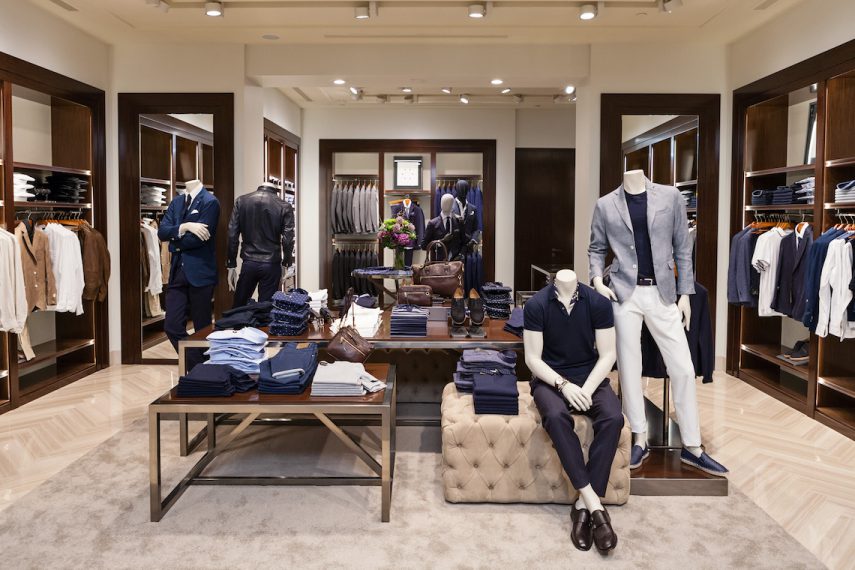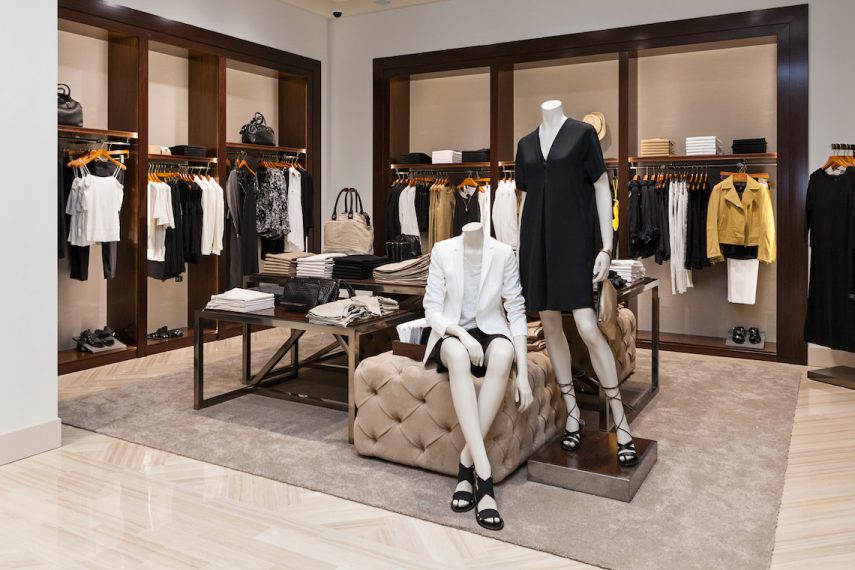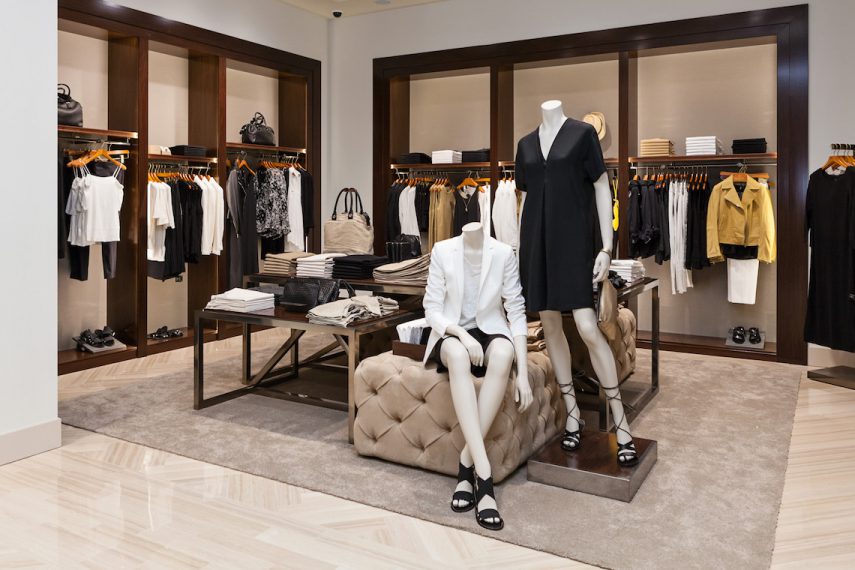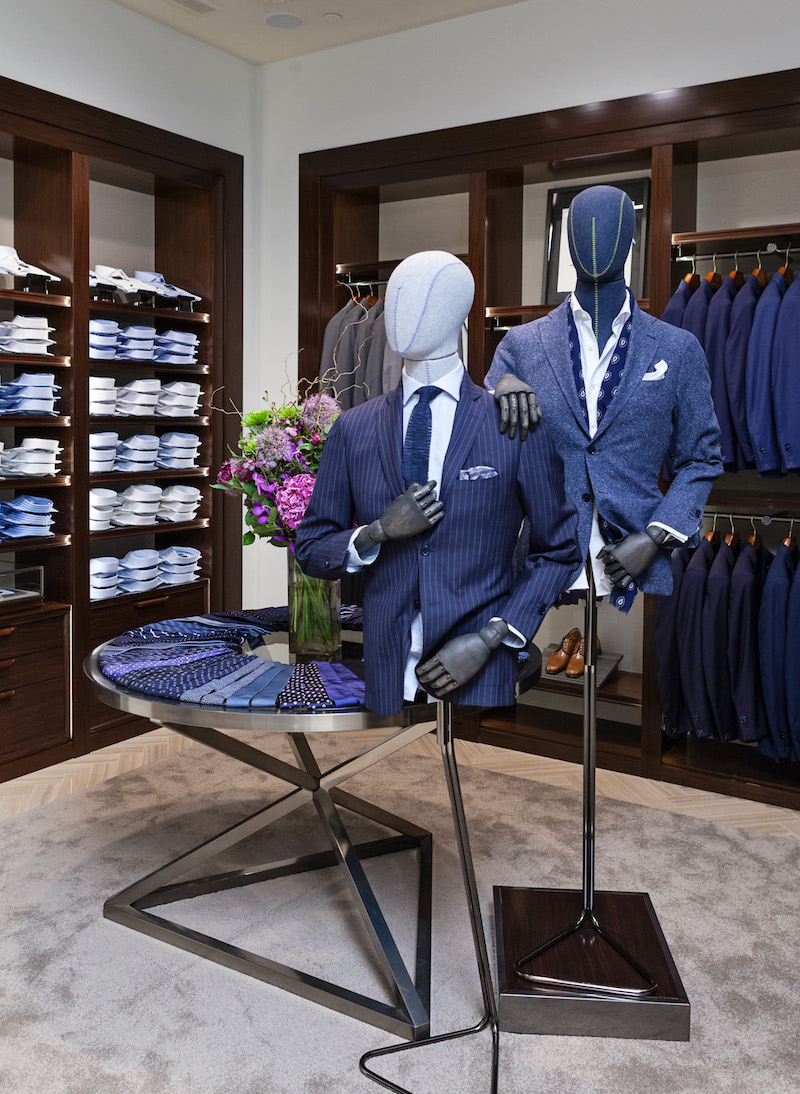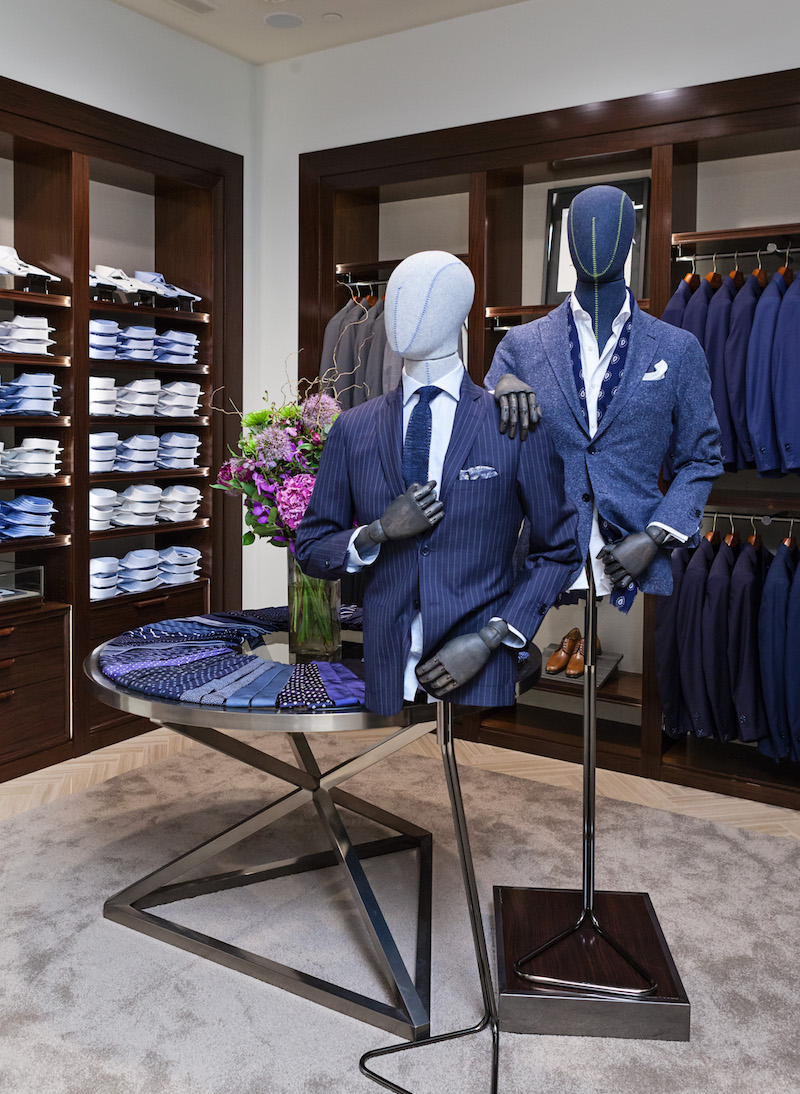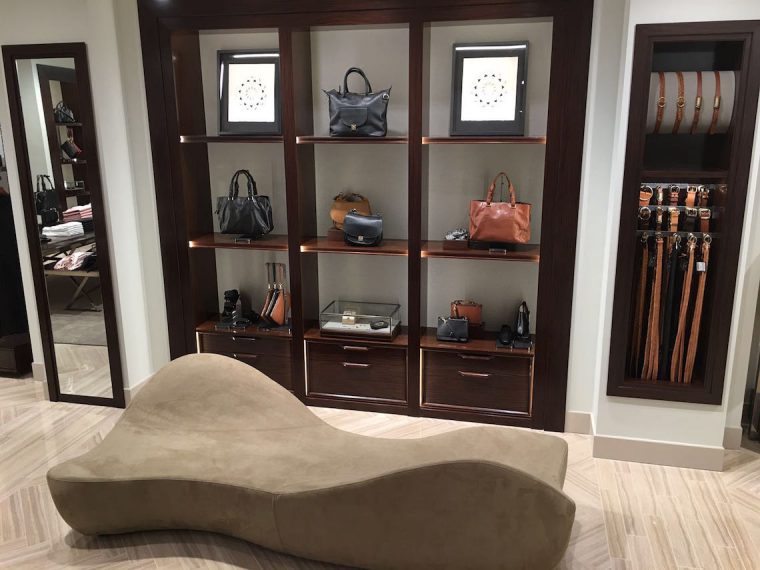 For more information about Massimo Dutti, visit: massimodutti.com or visit their new location at Pacific Centre.