Let's face it. When you think of country music, line dancing, a mechanical bull and BBQ, Vancouver isn't the first place that comes to mind. But that's about to change. Enter Yale Saloon – a country and blues bar with one of the biggest smokers in the city, meaning one thing for Vancouver, an exceptionally delicious BBQ menu.
This week, Modern Mix Vancouver had the opportunity to attend the Yale Saloon grand opening party to experience first hand the country atmosphere and sample a select few of their menu items. A big country music and BBQ fan, I often feel out of place in the city, so this new saloon is right up my alley.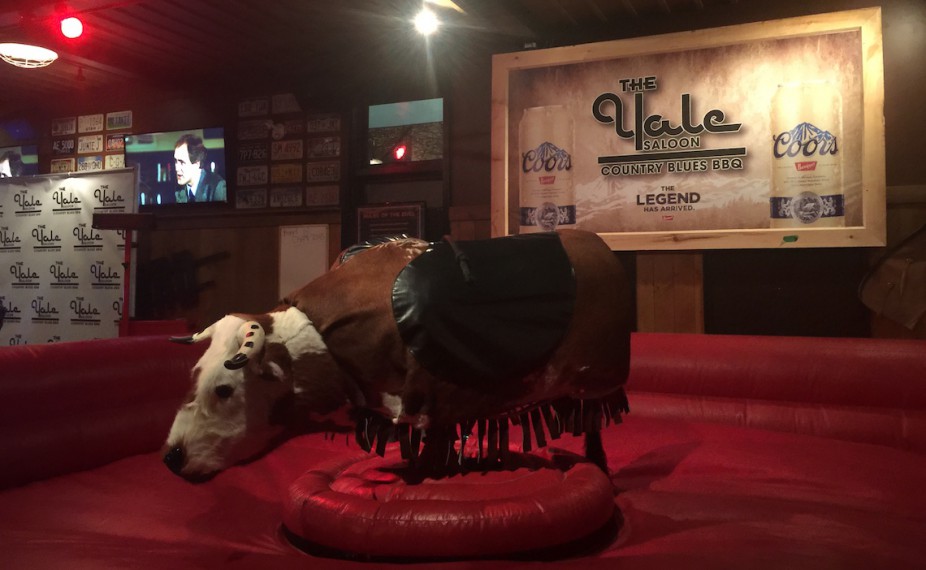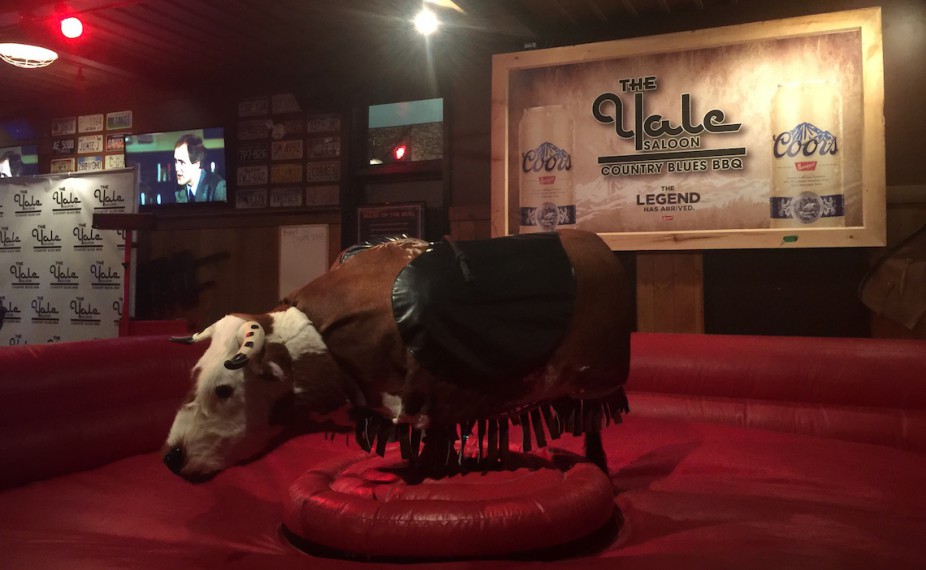 Within minutes of walking in, the "Nashville" vibe sets in, as the hosts are dressed head to to in cowgirl attire, with cowboy hats, boots and of course, plaid button up shirts. Even guests had the opportunity to unleash their inner cowboy with opportunities to pose for photos on saddle chairs, with cowboy hats and of course, on the mechanical bull.
As it was opening night, the evening's activities were nothing short of spectacular. With performances from the BC Felions, Jim Gordon of The Travel Guys emceeing, Footloose on repeat and an upbeat country playlist, the night was an instant success.
But in my eyes, the evening's top performer was by far Yale Saloon's menu. With mouthwatering options ranging from deep-fried mac n' cheese, jalapeño brisket sliders and BBQ ribs, it is definitely the best BBQ I've had in Vancouver and even in Canada. Needless to say, I'll be back very soon for more than just a sample.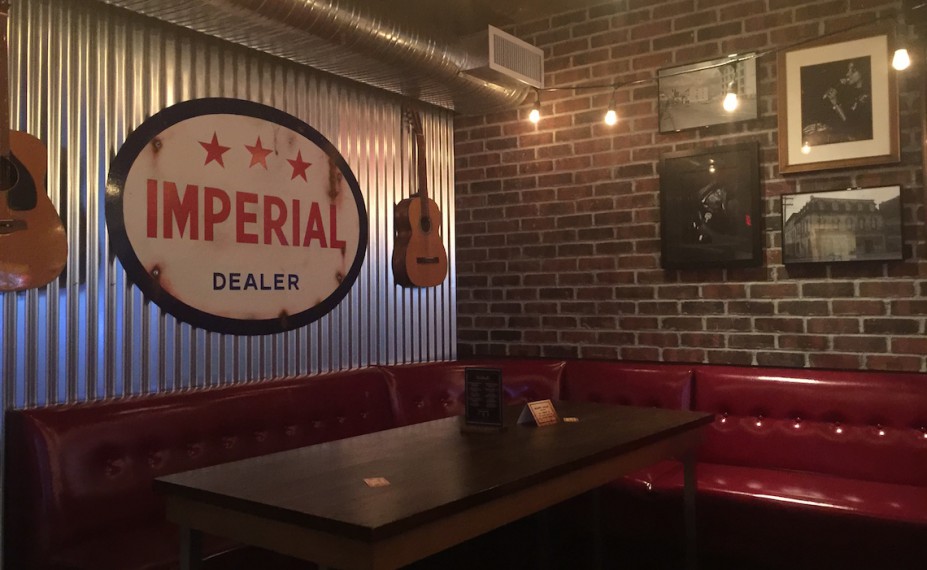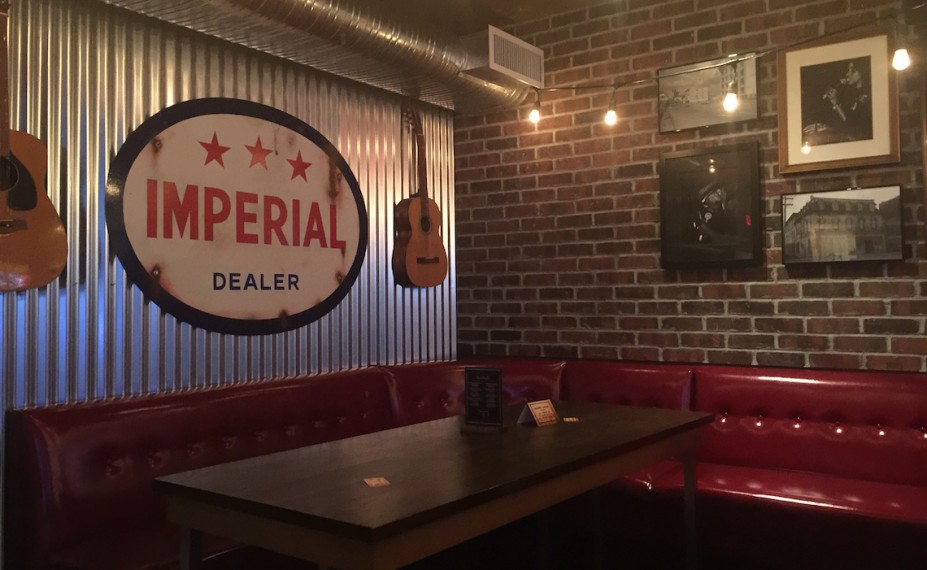 So if you're into country music and BBQ cuisine, or simply have always wanted to ride a mechanical bull, I suggest you check out the Yale Saloon. And for you ladies, you'll want to stop by for Footloose Fridays, as you'll get in free before 12AM!
For more information on Yale Saloon and its offerings, visit www.yalesaloon.com.