Most will say that the last two months of the year are actually the best two months of the year, as Christmas spirit and holiday cheer begin to affect every part of our lives. We begin thinking of others instead of ourselves, Vancouver shines beautifully with hundreds of lights and decorations, festive music fills the air and our favourite seasonal beverages can be found on the coffee shop menu. But perhaps the main reason we enjoy these two months so much are the delicious meals and holiday treats that accompany them.
Coffee, chocolate and candy shops throughout Vancouver create specialty holiday menus featuring the most delectable and rich treats filled with favourite holiday flavours, including egg nog and peppermint to name a few. Scroll through the slideshow below to discover some of Vancouver's best holiday treats!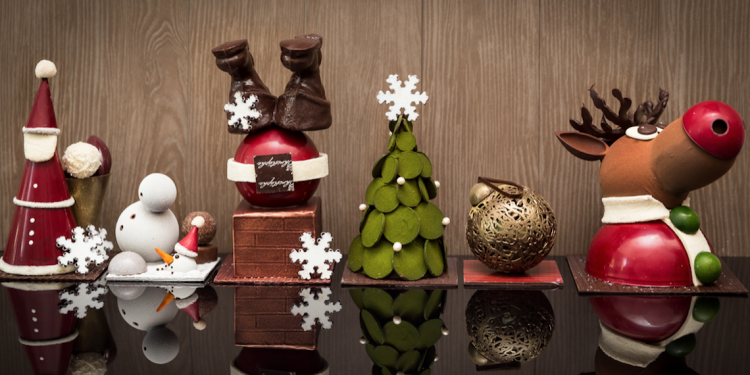 Chez Christophe
Pastry Chef and Master Confectioner Christophe Bonzon is always looking for news ways to excite his customers during the holiday season. His one-of-a-kind creations, based on iconic Christmas symbols such as Rudolph, Santa and snowmen, are each crafted carefully and include hidden bonbon surprises. In addition to these unique sculptures, Chef Bonzon's holiday collection includes several holiday chocolate bar flavours, an exclusive Christmas Chocolate Bar Trio Collection and customer-favourite, his Bûche de Noël.
Chez Christophe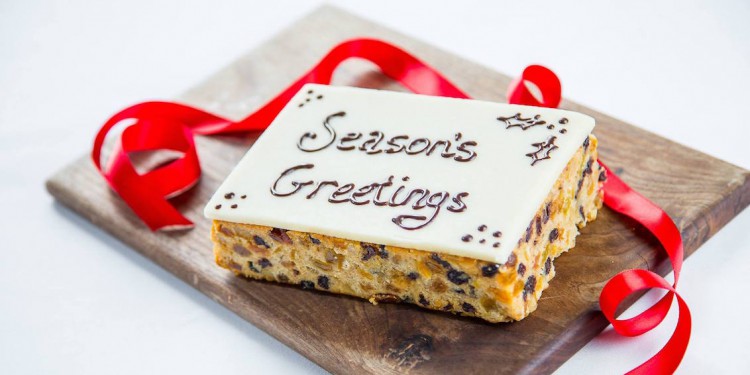 Bel Café
Recently awarded one of the Westender's 2015 Silver Medal for Best Downton Coffee Shop, Bel Café realizes there is no better way to ring in the most joyful time of year than with delicious handmade treats from pastry chef Wayne Kozinko. With Christmas delights such as vanilla shortbread, peppermint macarons, Christmas cake and linzer cookies, there's something for everyone on this festive menu.
Bel Café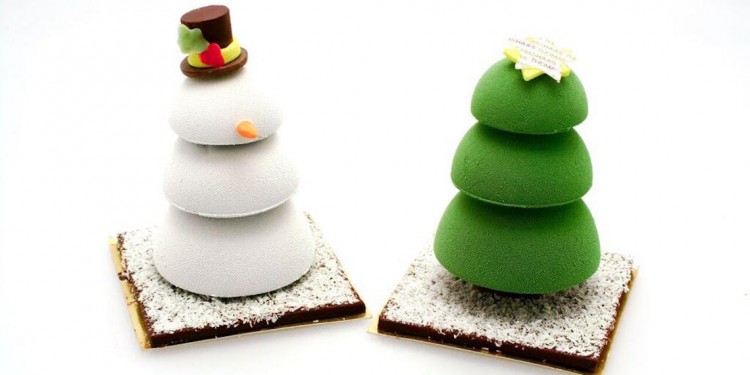 Thomas Haas
Renowned chocolatier and pâtissier Thomas Haas is tying a big red bow on the holiday season this year by stuffing Santa's sleigh full of a new assortment of delicious Christmas-themed treats and confections. Aside from reintroducing his beloved Fruitcake, Haas' new holiday collection include a Tannenbaum Chocolate Tree, Santa in the Igloo, Holiday Snowman and Whimsical Christmas Tree, all featuring handmade chocolate and delicious holiday flavours.
Thomas Haas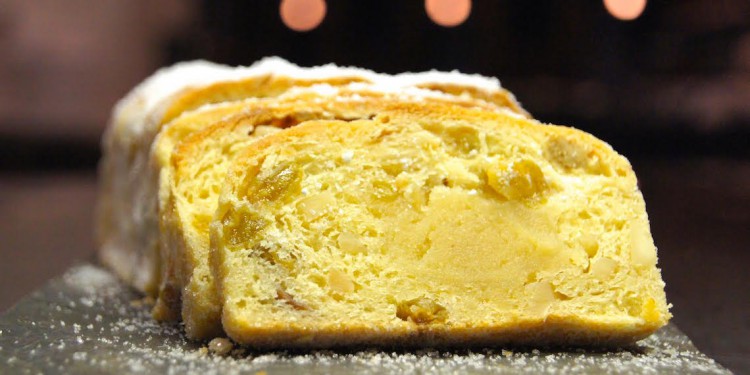 Yew Seafood + Bar
A traditional holiday treat, most don't consider it Christmas until having had a delicious slice of Stollen. Amidst other festive treats and cocktails, YEW Seafood + Bar is serving up this true holiday classic for the season. Made by legendary baker and former Four Seasons Hotel Vancouver chef, Gerhard Weitzel, this rich German cake is a must for any holiday party. Pick up a loaf for only $25 at the YEW host stand or call YEW Seafood + Bar to place orders of four or more.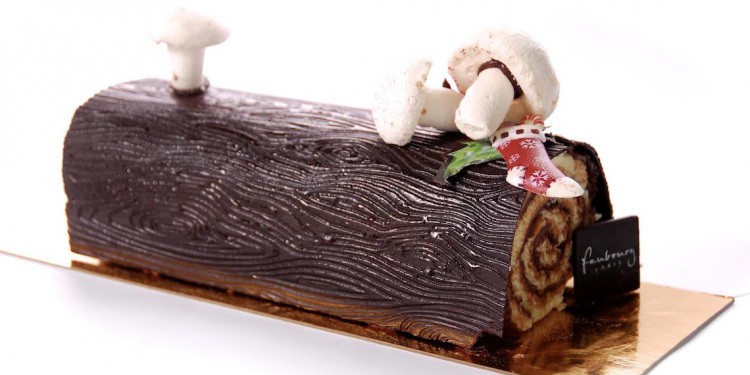 Faubourg Paris
This year, Faubourg Paris is bringing its French elegance to Christmas desserts, offering Vancouverites a scrumptious collection of Bûches de Noël perfect for holiday festivities. Head Pastry Chef, Ricardo Rosas has created four unique creations for Christmas 2015: Milk Chocolate and Passion Fruit Bûche, Raspberry and Litchi Bûche, the Yule Log and Dark Chocolate and Coconut Bûche. And for those of you planning your festivities early, Faubourg Paris will be offering a 10% discount on any bûche order placed on or before December 6.
Faubourg Paris