The journey has always been creative for Julie Boocock, the creator of Market Canvas. As a young girl Julie loved jewellery-making and vintage clothing, and she learned to sell what she made early on. Even as a little girl she knew that the business of crafting would always be her future.
In 2014, Julie went full-time with Market Canvas focusing on hand-made leather bags that are both high quality and timeless pieces. Julie will tell you that Market Canvas, as the name implies, was originally a canvas bag business idea.  It was at a craft show where she discovered the popularity of her leather goods over her canvas goods and she never looked back.
The most popular pieces in her collection are her black bucket leather bag and her "Julie" cross-body bag. Julie says, "I make what I love, and if I love it, my hope is that someone else will too."  Fans of Market Canvas will agree that this has been true of the styles that she has created.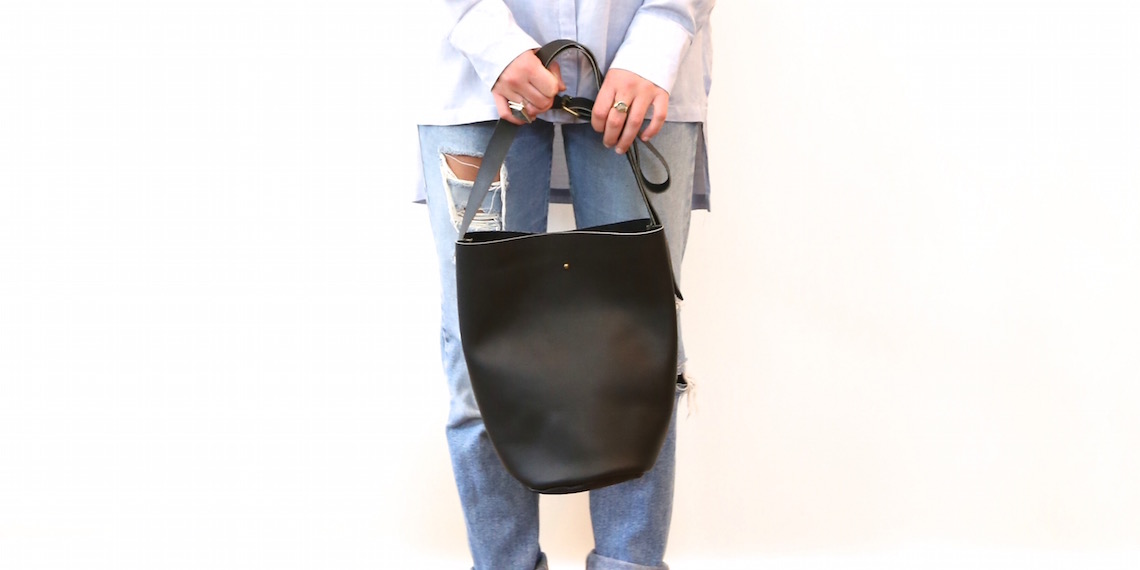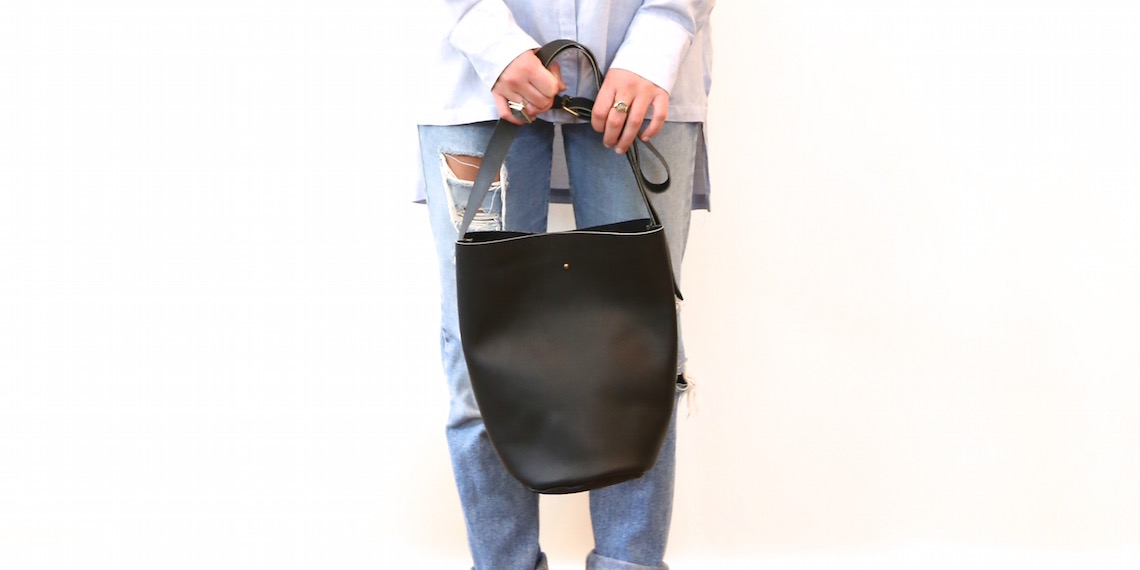 When Modern Mix Vancouver connected with Market Canvas, Julie shared with us her inspiration and a behind-the-scenes peek on her bag making process:
Tell us the story behind Market Canvas?
When I started Market Canvas my goal was to make bags out of canvas and Guatemalan textiles with leather straps.  Working with leather was new to me, I really enjoyed it so I started making all leather bags with a clean and simple aesthetic, because that's what I love. It seems like other people do too.
What inspires your creativity?
Well there's a pretty amazing community of creative people here in Tofino, which is incredibly motivating and inspiring. I also find working with leather I'm always inspired to try new things. It's such a great medium; there are just endless possibilities.  
Tell us about the materials you use and your process?
I use really beautiful thick cow leather and brass hardware to make all my bags.I start by rolling out the full hide, and then I sort of let the hide determine what it will become.  I like to include the individual markings from each hide as much as I can; the markings and size of the hide play a big part in what can be made from it.  Then I hand cut each bag, machine sew them and then finish them with straps.
What can fans of your leather goods expect to see in the future?
I'm working on a big weekender travel bag at the moment!
If you can provide one piece of advice for aspiring crafters, what would it be?
Start small and grow as your business does.
Words to live by?  
"Dreams don't work unless you do", "there is no beauty without some strangeness", and "I just wanna make nice things and get enough sleep".
==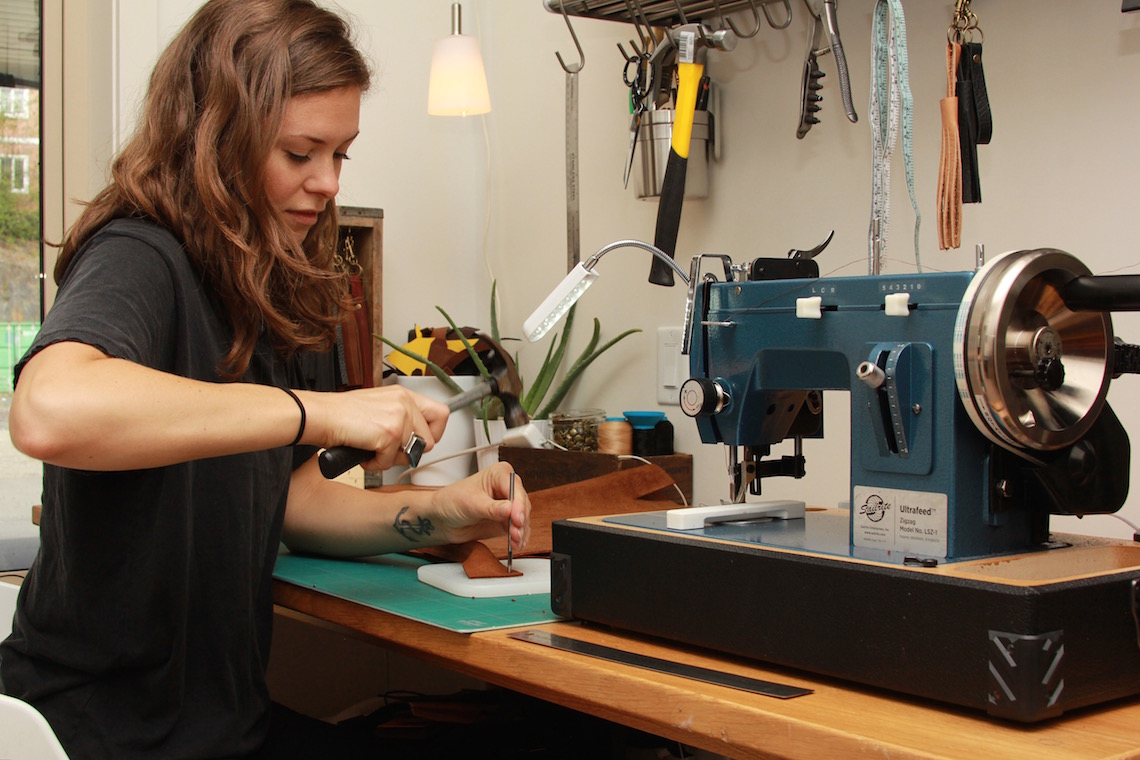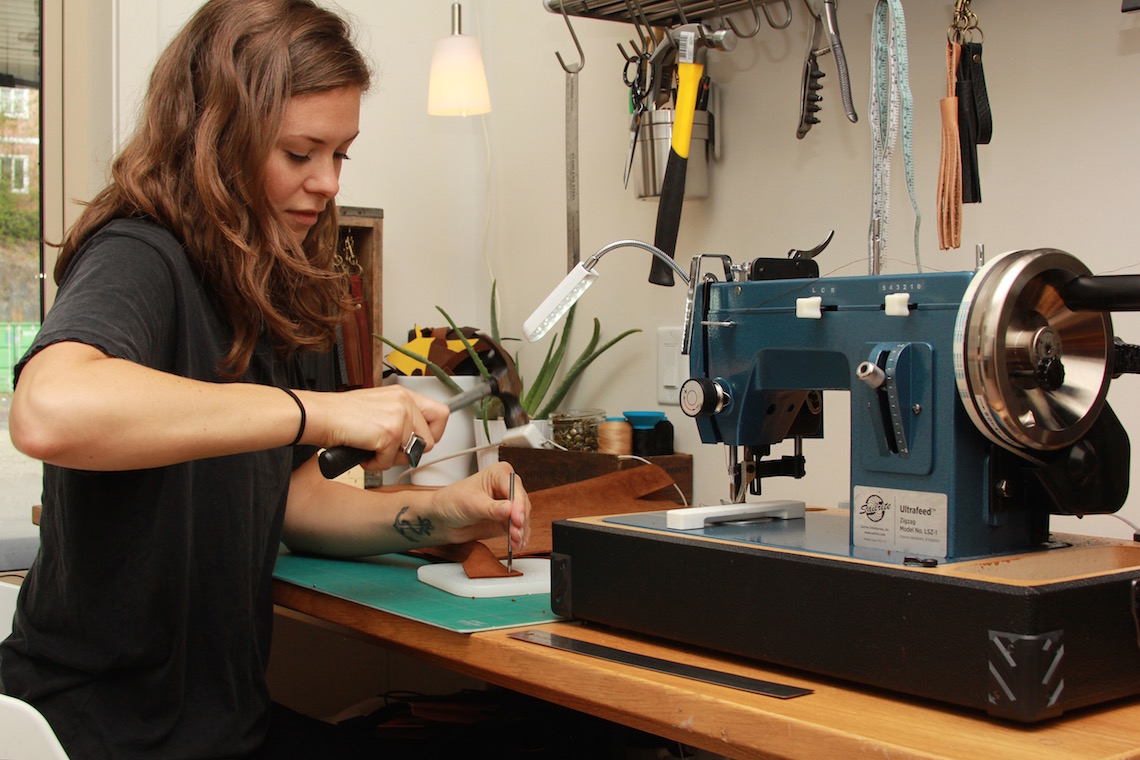 Market Canvas will be at the Make It! Show from December 3 – 6th, 2015.  Visit Market Canvas online to find their latest leather creations.
By: Audrey Joy Kwan, MMV Contributor