Over the past 20+ years, the Vancouver Chinatown neighbourhood has transformed into an up-and-coming neighbourhood full of urban spaces, artwork, hip restaurants and little cafes, and even a couple of fashion boutiques.  This neighbourhood offers a diversity of old-meets-new and east-meets-west, and is perfect for wandering through while exploring a different side of Vancouver.
On a sunny autumn day in Vancouver, I took a walk through Chinatown to test out the comfort of a stylish new pair of fall booties from Miz Mooz.  I visited some of my favourite shops in the neighbourhood, and discovered a few new ones as well!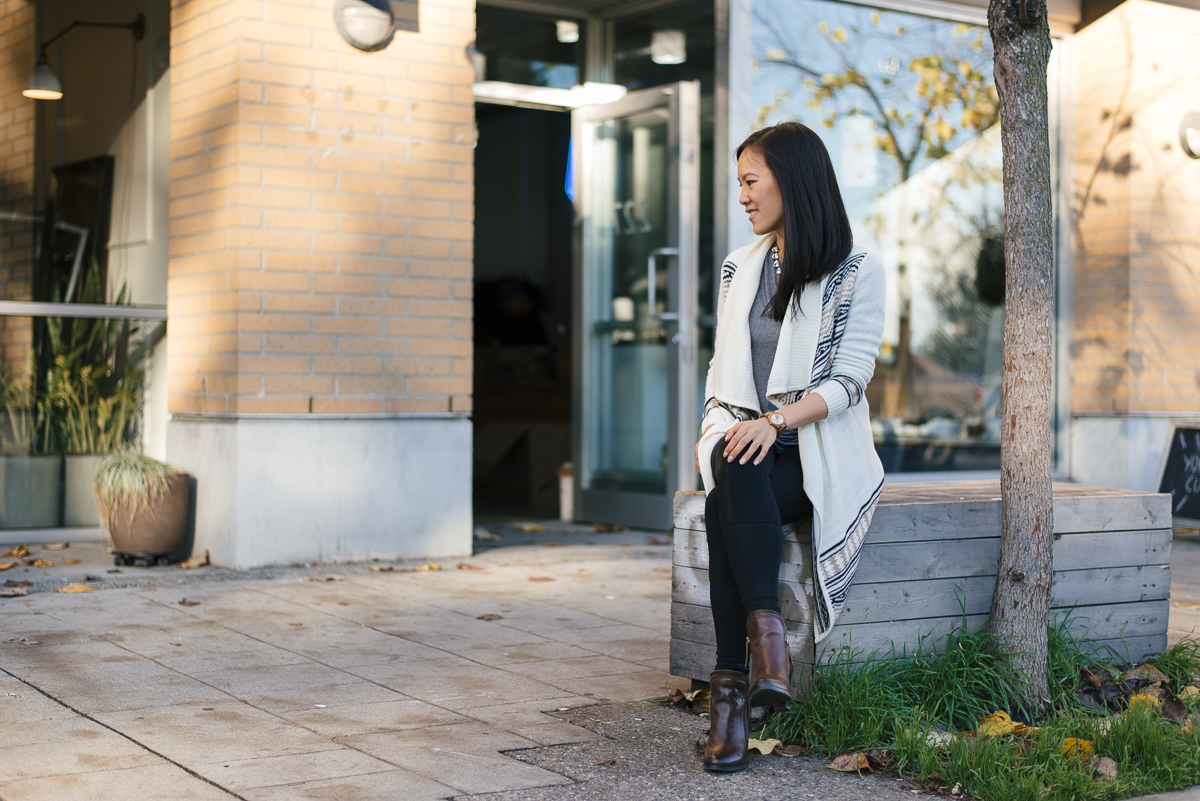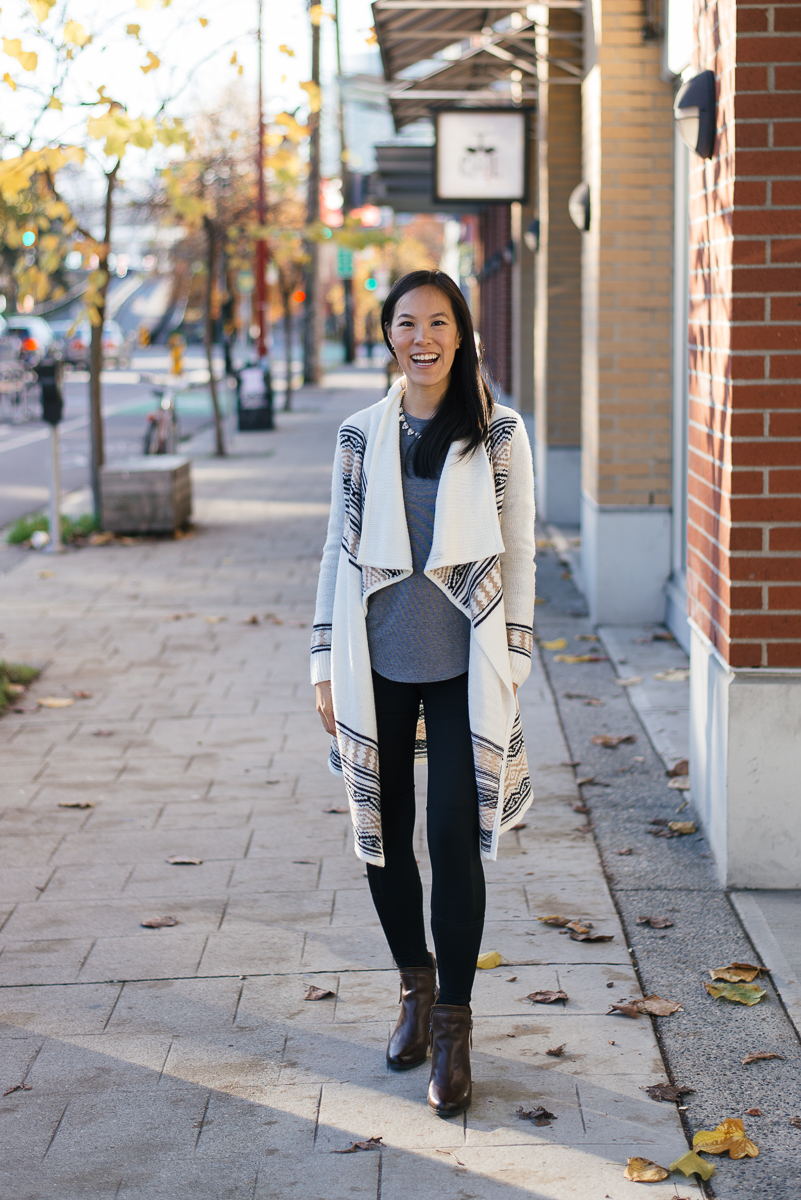 Along Union Street, there are two local fashion and accessories boutiques to shop at. Board of Trade Co. (227 Union Street) was opened in 2011, and continues to be run by three friends with a love of showcasing up-and-coming European brands for men and women.  Meanwhile, next door is Charlie and Lee (223 Union Street) which curates independent, local, made in North America and ethically sourced goods.
On the same block is Harvest Union, a hole-in-the-wall grocery store, which randomly also serves delicious ramen, and The Union, which serves Asian-fusion dishes like 'bahn mi' and 'bibimbop' in an industrial warehouse environment (and a hip choice for a casual Vancouver weekend brunch).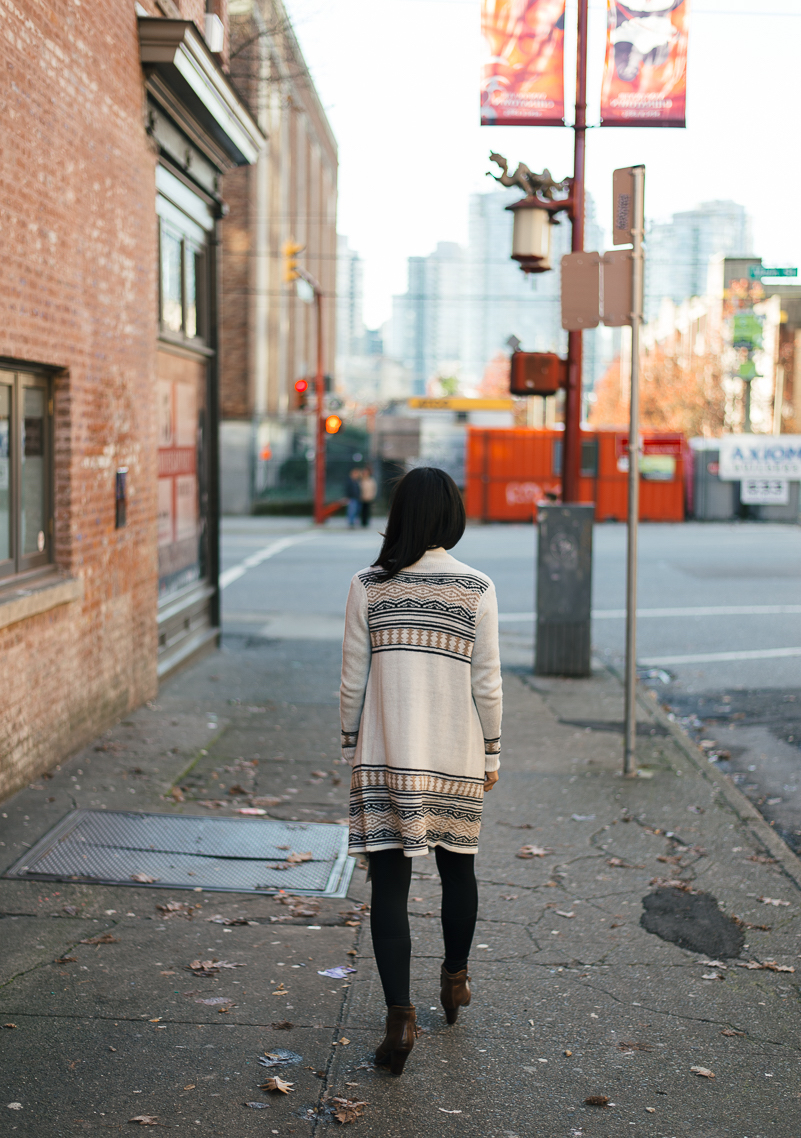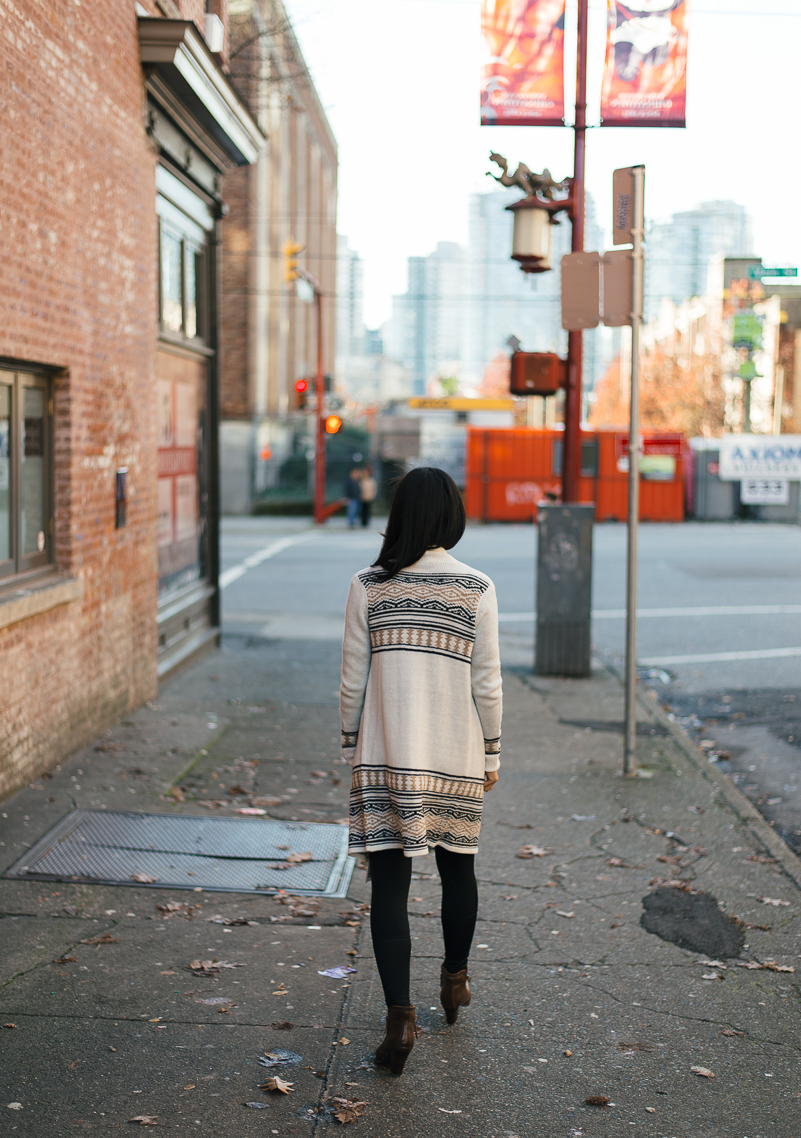 Perpendicular to Union Street, just outside of the official Chinatown border on Main Street, are three hip and ethically diverse restaurants: Bodega on Main (Spanish Tapas) and  Torafuku (small Asian fusion plates), both of which opened in Vancouver in the past few months, joining Pizzaeria Farina on the same block. I spent the next hour wandering the neighbourhood, peeking into bars (The London Pub, The Keefer), coffee shops (Musette Caffe, Matchstick), restaurants (Mamie Taylors, Bao Bei), eateries (Bestie, The Ramen Butcher) and independent Asian dried-goods stores selling everything from pots and pans, to exotic produce.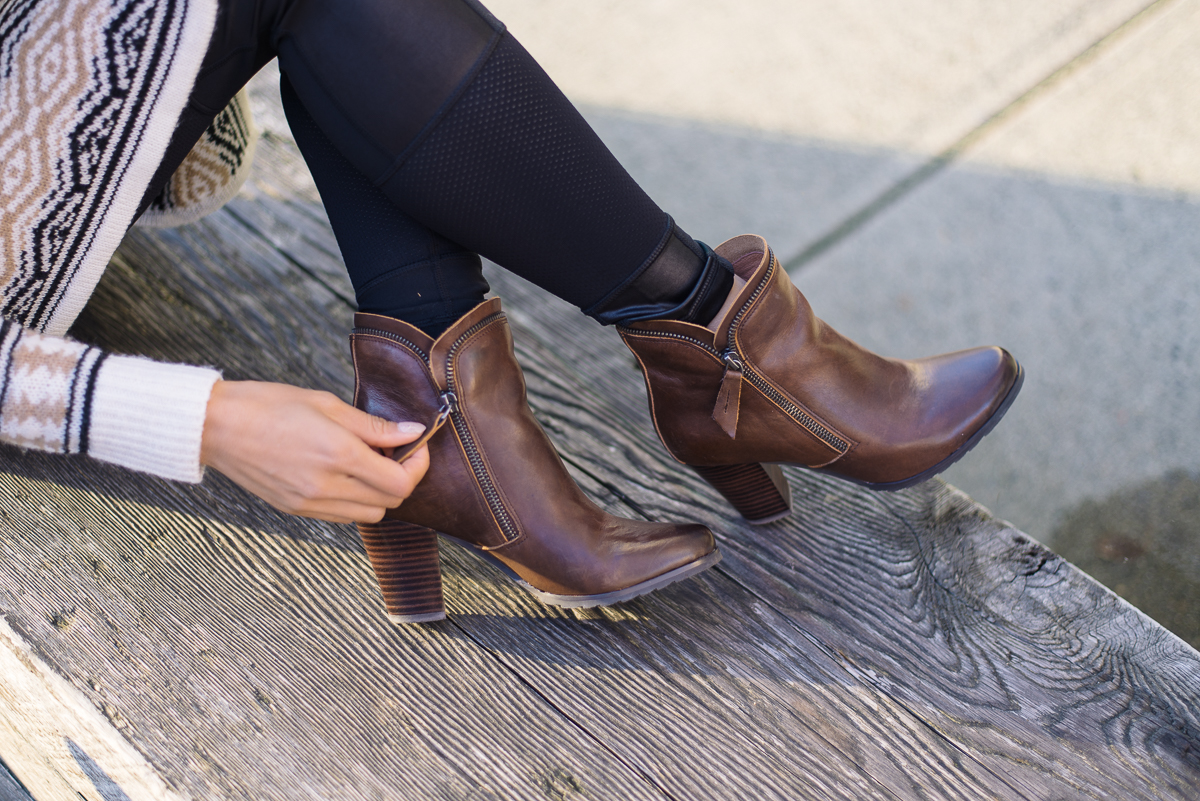 My verdict on the Miz Mooz Donna Booties?  The brown colour hides any dirt or scuffs you may get on a fall walk, while the thick stacked heel provides additional comfort and support. The tapering at the toe elongates your foot and the exposed zipper detailing gives the boot an industrial yet stylish look.  After an hour of exploring Chinatown, my feet were hardly sore – these three inch heels were certainly made for walking and are perfect for fall weather.
Hoping that we'll continue to have a streak of sunny days, so we can keep exploring our favourite Vancouver neighbourhoods throughout the fall and winter.
==
Photo Credit: Samuel Welch