Shiny Fuzzy Muddy, an annual curated collection of fine art, craft and design, is hosting their 12th annual show at the Heritage Hall in Vancouver, BC on December 12th and 13th. Why the odd market name? Shiny refers to jewelry, fuzzy to clothing and muddy to pottery.
With an effort made to seek out new artists, up to twenty five guests are invited to exhibit and sell their work at this historic Main St. location. The common thread that ties the work together is the high quality of design, craftsmanship and material sensibility.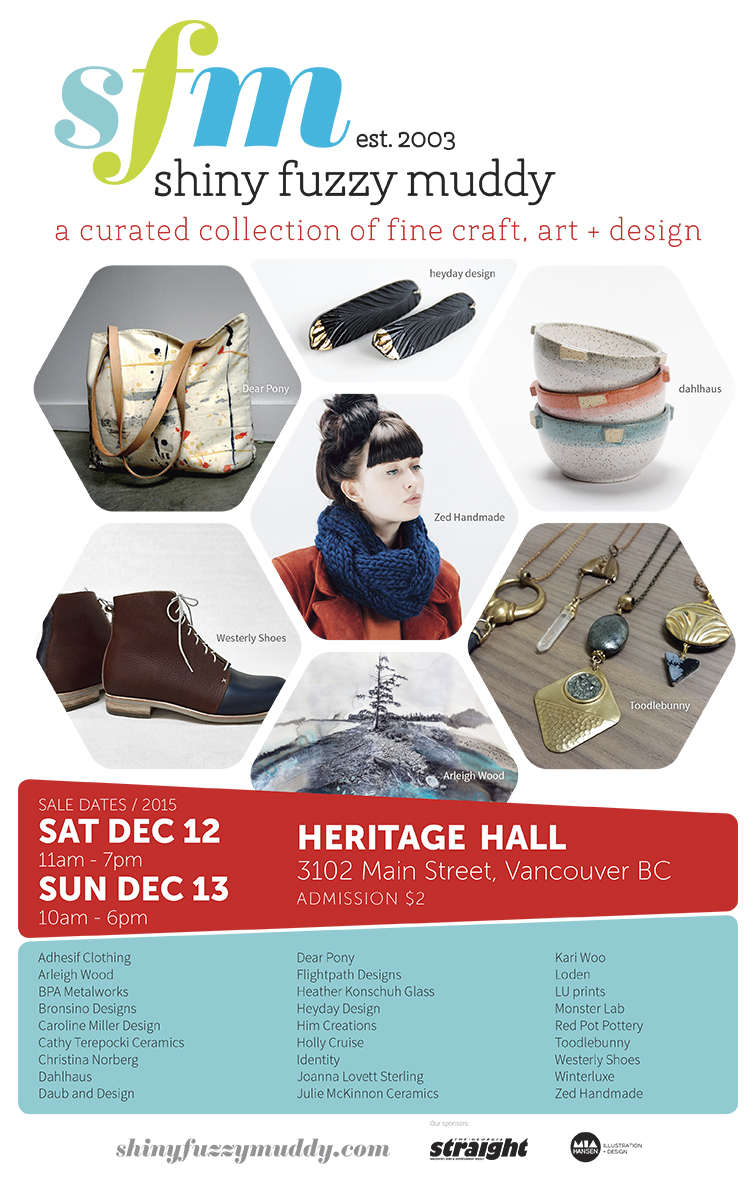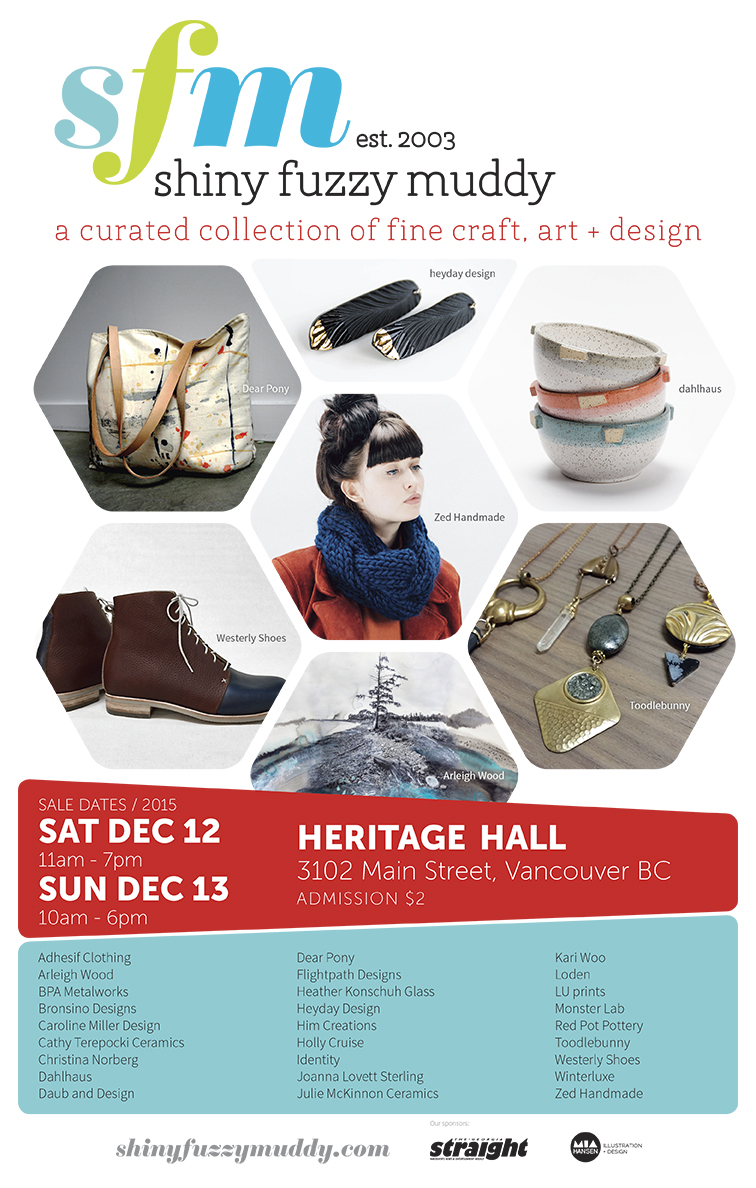 Shiny Fuzzy Muddy 2015 Market Details:
When: December 12 (11am to 7pm) and December 13 (1am to 6pm)
Where: Heritage Hall – 3102 Main Street, Vancouver, BC
Admission: $2.00 per person.  Fees go towards an Emerging Artists Scholarship to help new artist show at the 2016 event.
For more information about what Shiny Fuzzy Muddy has to offer, watch their video below: