After weeks of record-breaking temperatures in Vancouver this summer, we finally had a break this weekend.  The overcast weather was during the Khatsahlano street festival, an annual outdoor summer block party which takes place in Kitsilano on West 4th Avenue from Burrard to Macdonald.
I remember when I went to this same festival last year, my dog Teddy Bear and I walked from Yaletown to Kits. It was blazing hot, sunny and crowded, to the point where Teddy and I were overheating and dehydrated. We were eternally grateful when we ran into our friend with her car at an intersection, so she could scoop us up and rescue us.
Anyway, that was last year.  This year, we welcomed the overcast skies and slight drizzle to cool us down.  Feeling a little blue (but not in a bad way) from the cloudy weather, I painted my nails with "Sky's The Limit", a metallic teal shade of Revlon Colorstay Gel Envy Nail Enamel, recently acquired from a London Drugs beauty blogger event.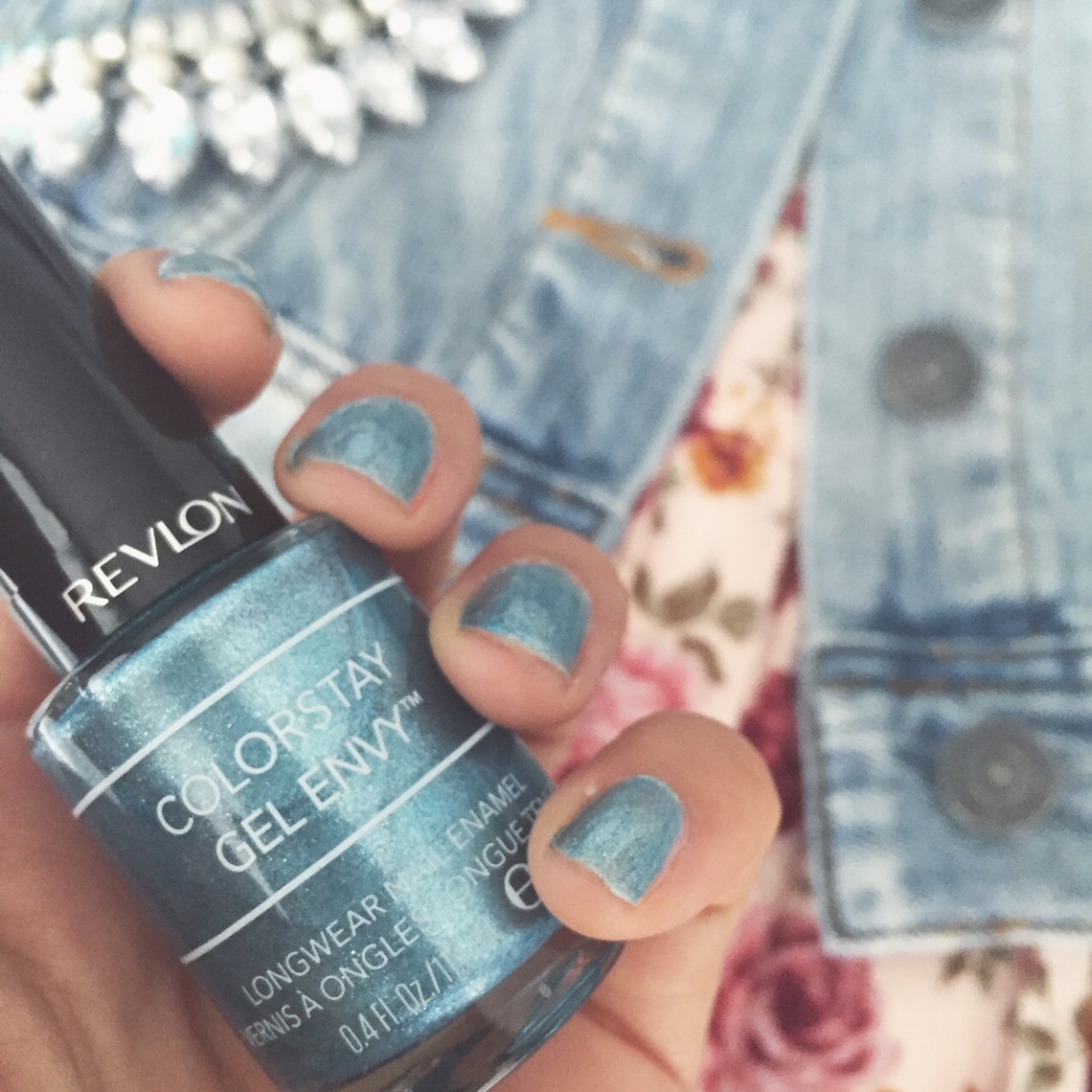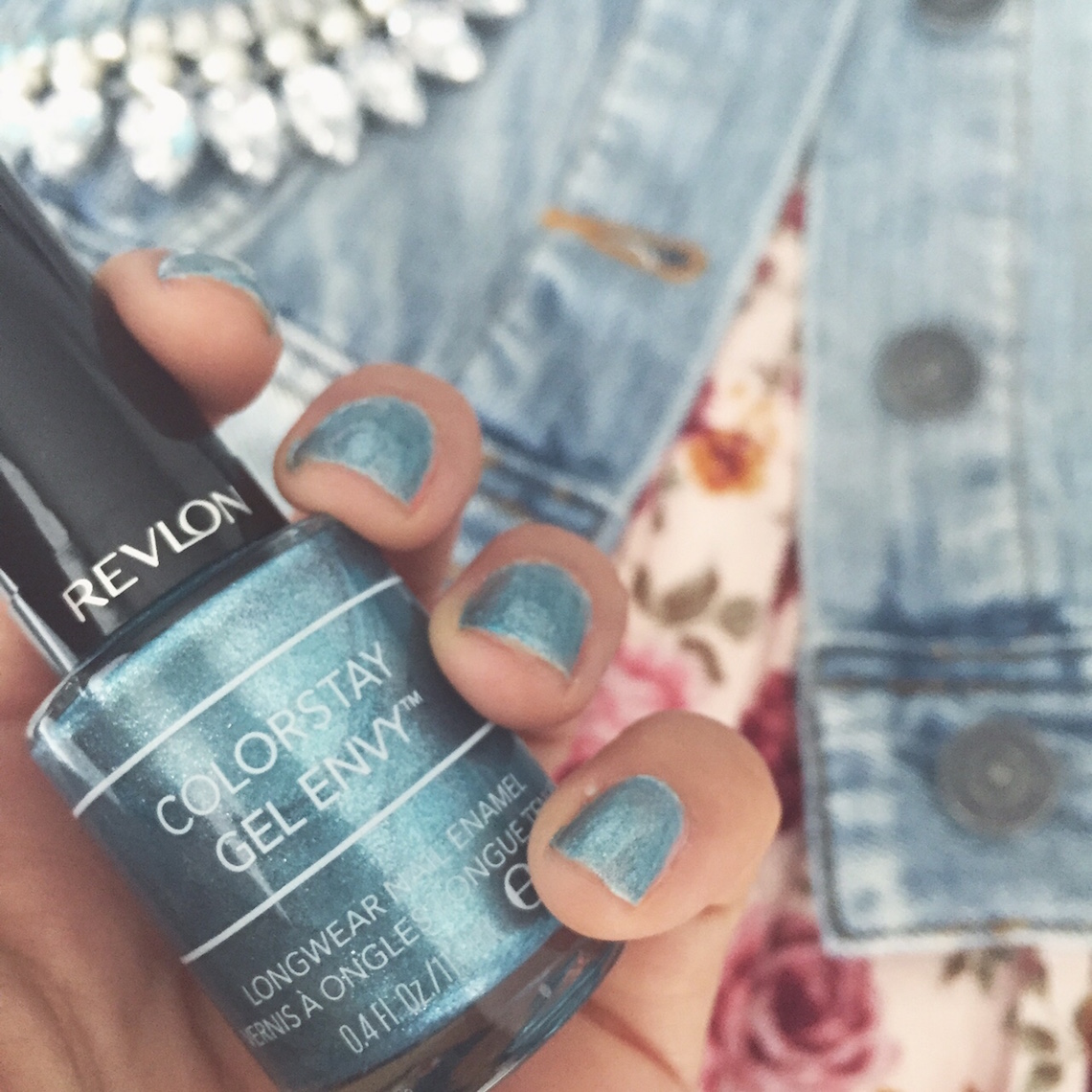 This was also the perfect day to bring out my cropped denim jacket from Aritzia.  Ironically, of all locations, I bought this from the Aritzia in New York City on 5th Avenue.  Can't say it was the best deal (especially not with the US exchange rate!) but the weather took a turn for the worse while shopping in NYC and my friend and I desperately needed some outerwear before we shivered our way through our vacation.   I've been calling this my cloudy day jacket, since I've only ever worn it on cloudy days.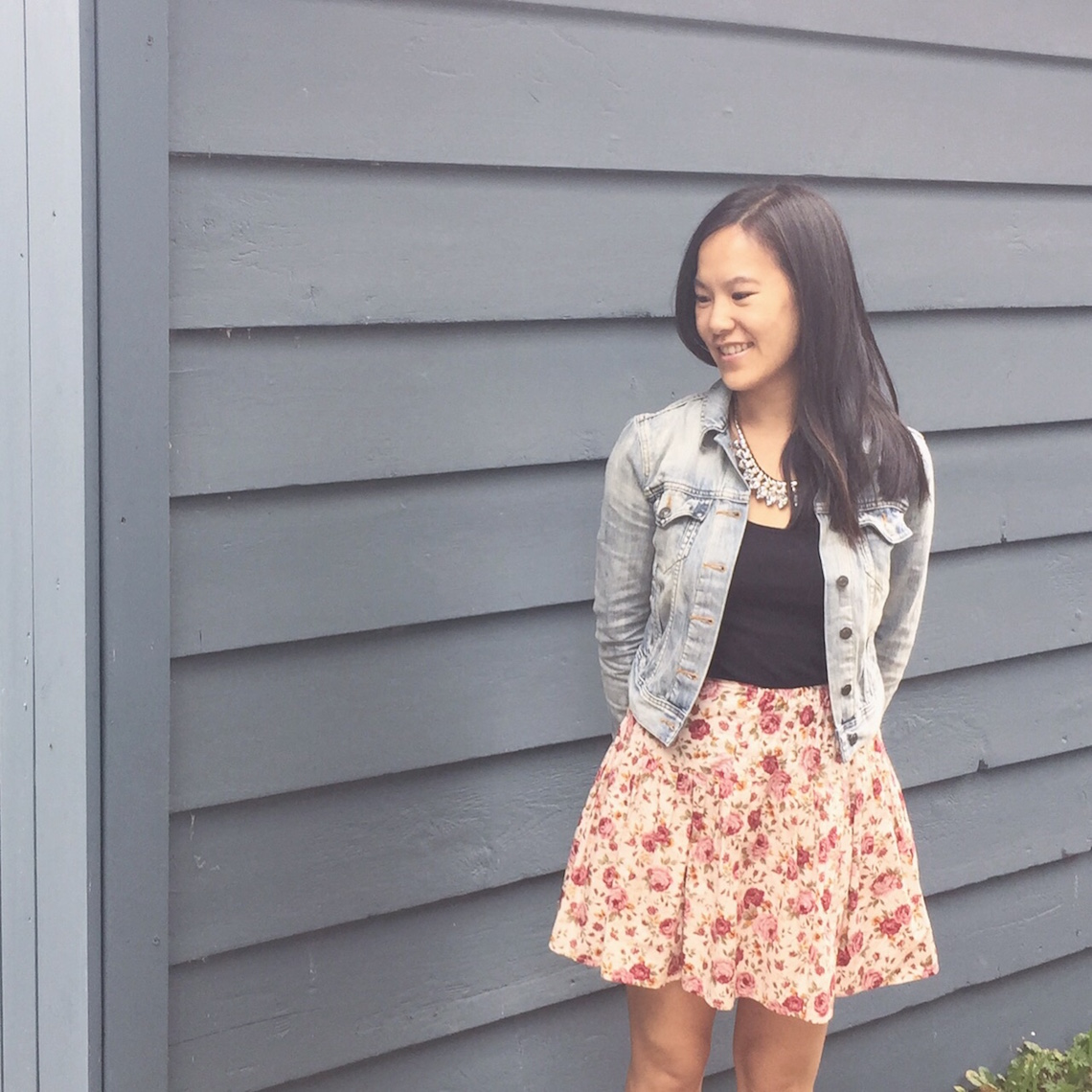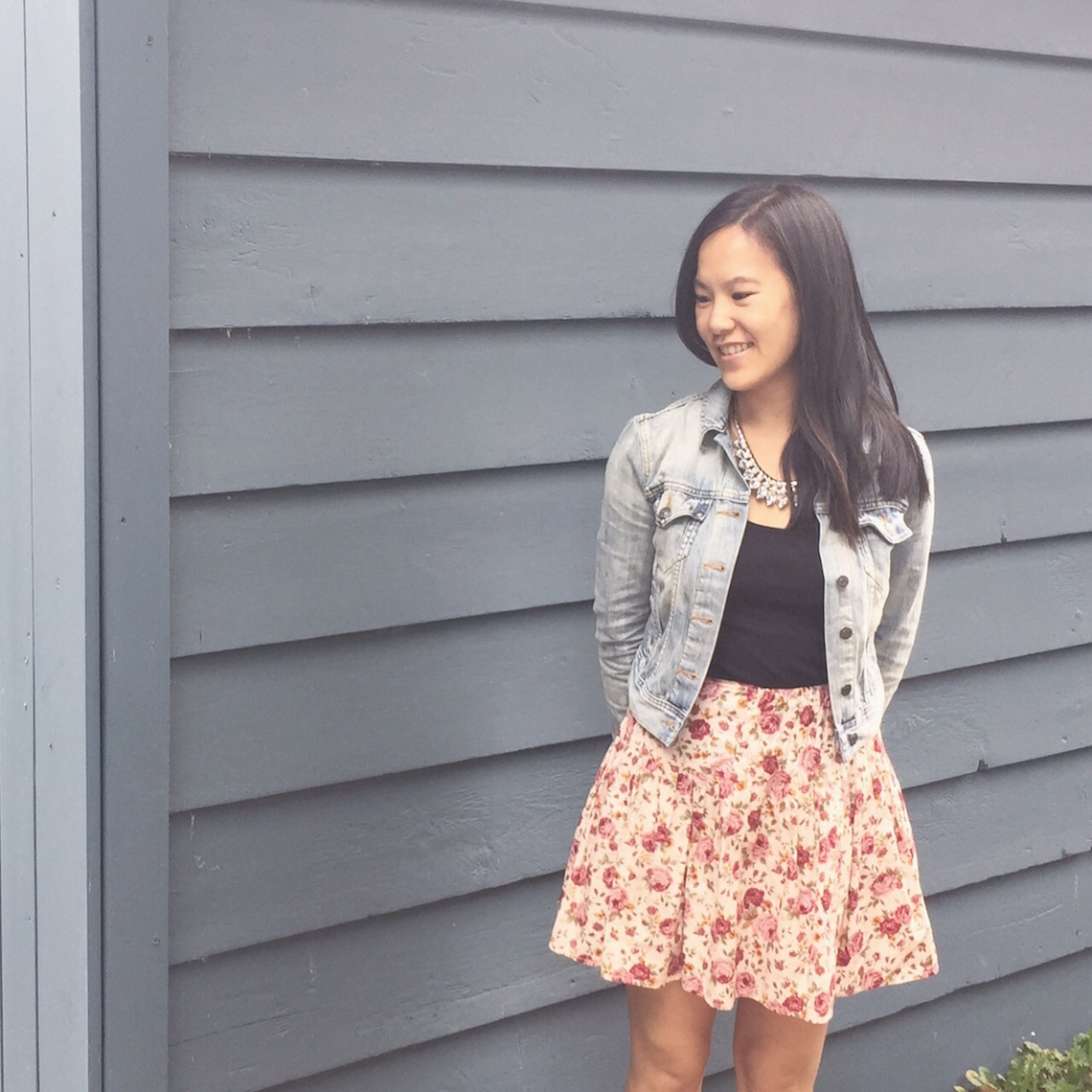 If you've been following along on Modern Mix Vancouver's Ted Baker adventures, this necklace will look very familiar to you.  I love the versatility of the Emari Crystal Teardrop Necklace from Ted Baker and how the chunky crystal and silver glams up and matches everything from a casual ribbed black tank from Forever 21 (as shown in the photo), to a more formal dress like from Ted Baker.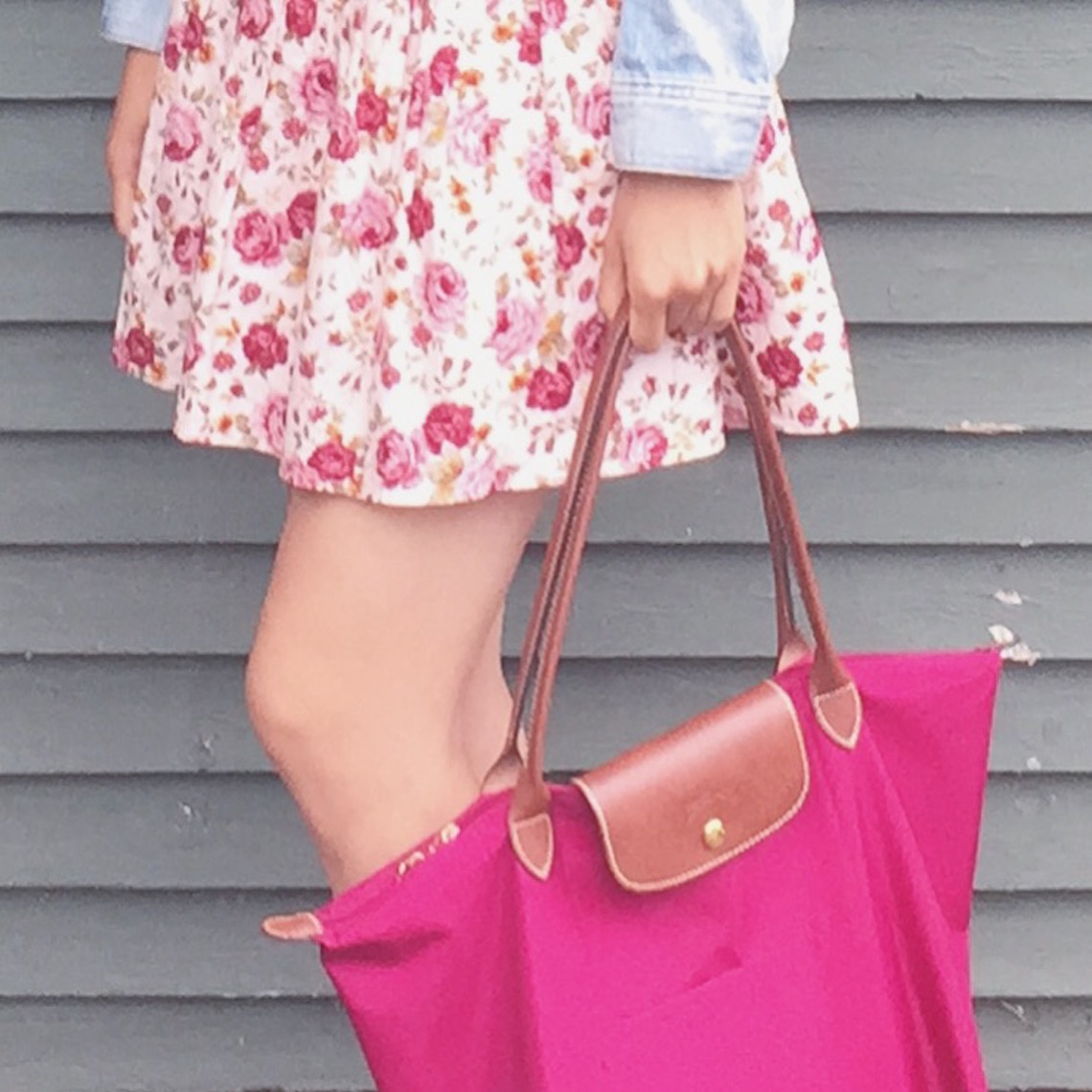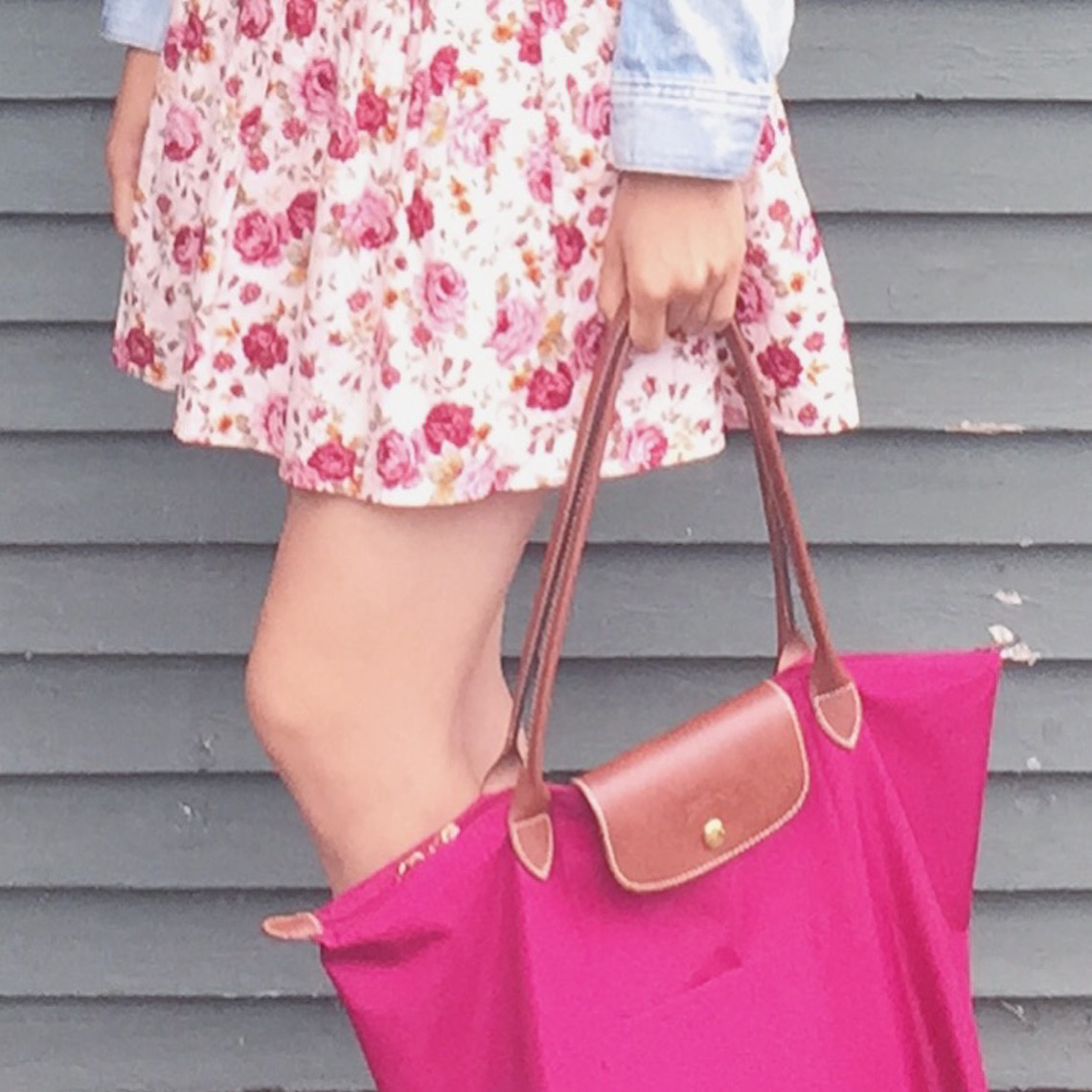 The floral skirt is several years old and from a one-size-fits-all market in Singapore (everything is labeled as "free size") and I recently started wearing it again due to the popularity of floral prints. The Longchamp tote is from Holt Renfrew, and I have received countless compliments on its magenta colour.
The Khatsahlano Festival is a fun way to spend a Saturday afternoon and an event I look forward to every year. Every few blocks a different music stage is set up with local music entertainment, and beer gardens as well. Although I'm sure many people visit Khatsahlano for the performances, my favourite part has always been the shopping. Tents and booths from retailers including Miz Mooz, Ayoub's, Karmala, o5 Rare Tea Bar, Mavi Jeans and Glory Juice Co, line the streets, displaying their best goods (or best deals) for shoppers to browse through.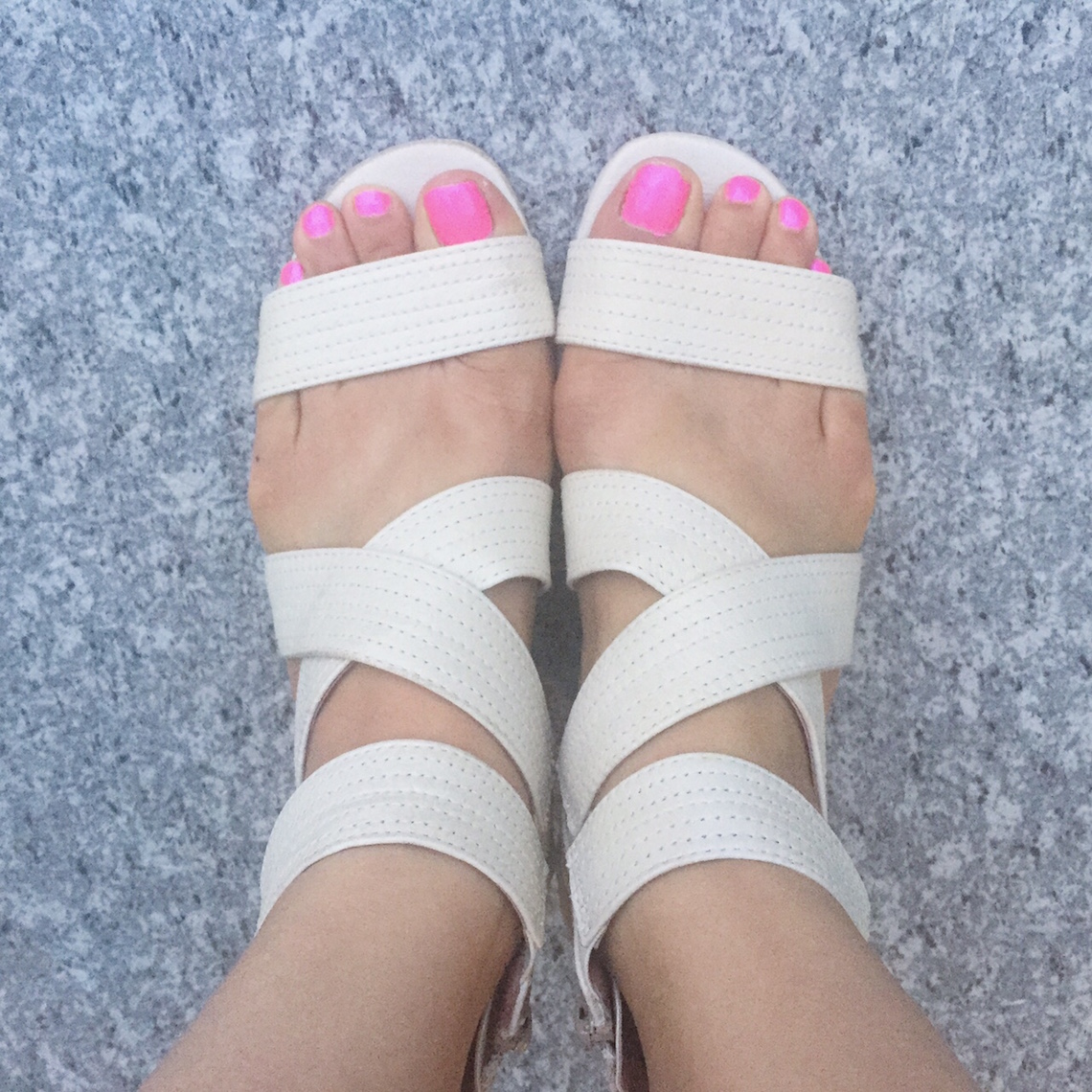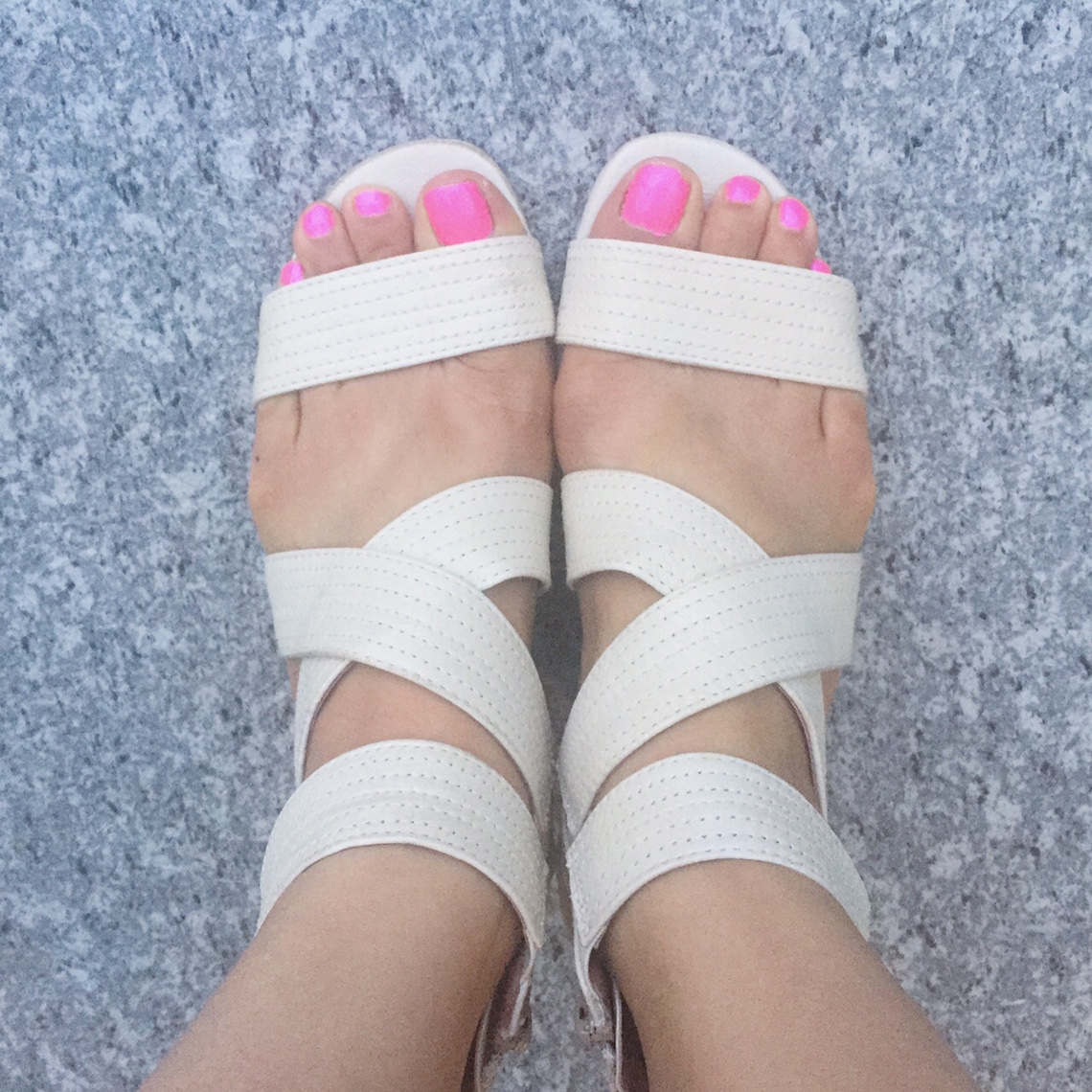 I personally bought a pair of nude coloured Miz Mooz wedge sandals from Shoes on Fourth.  At $30 (on sale from $135) it was a deal I couldn't resist. Click here or here to see other footwear styles available from Shoes on Fourth, styled by another Vancouver fashion blogger, Alicia Fashionista.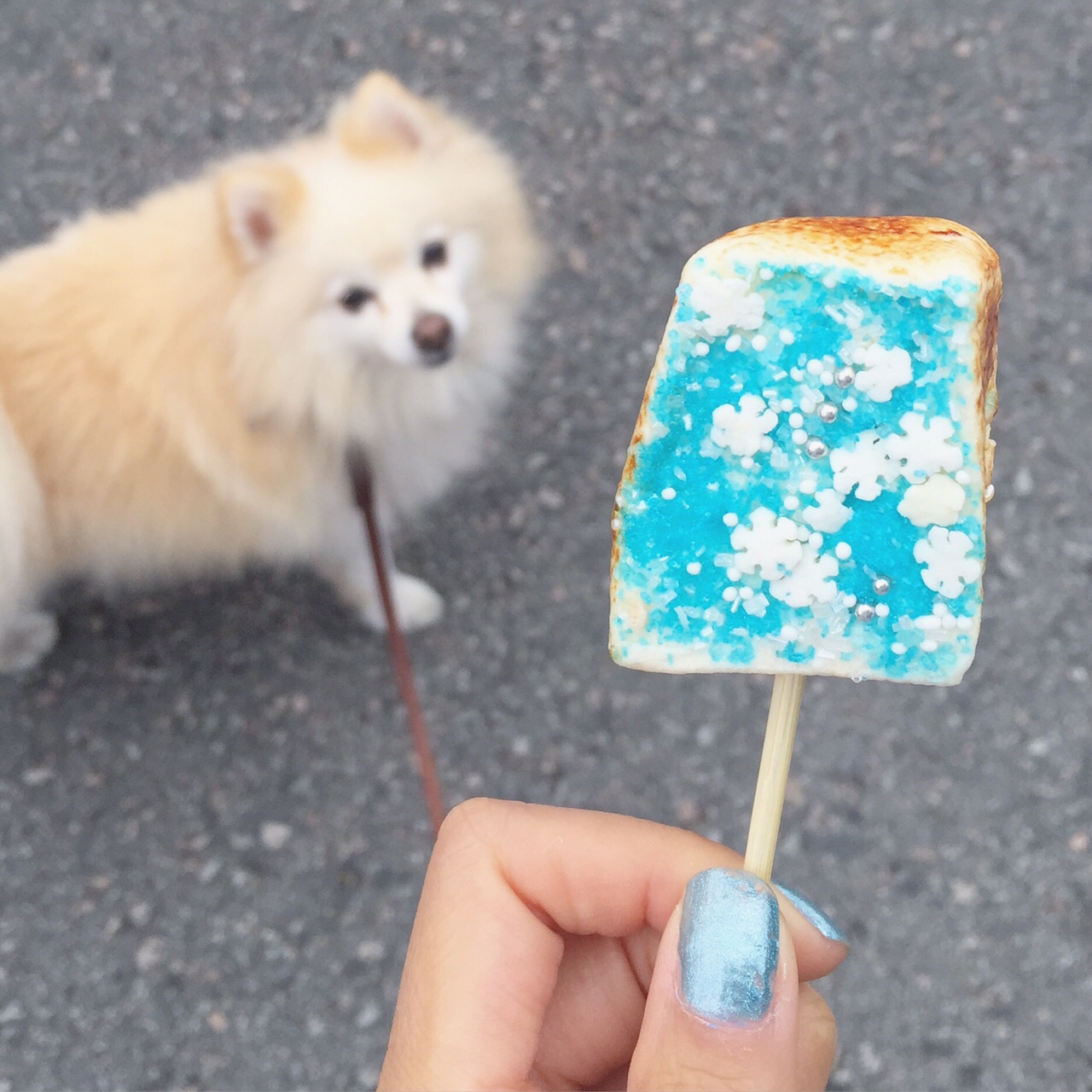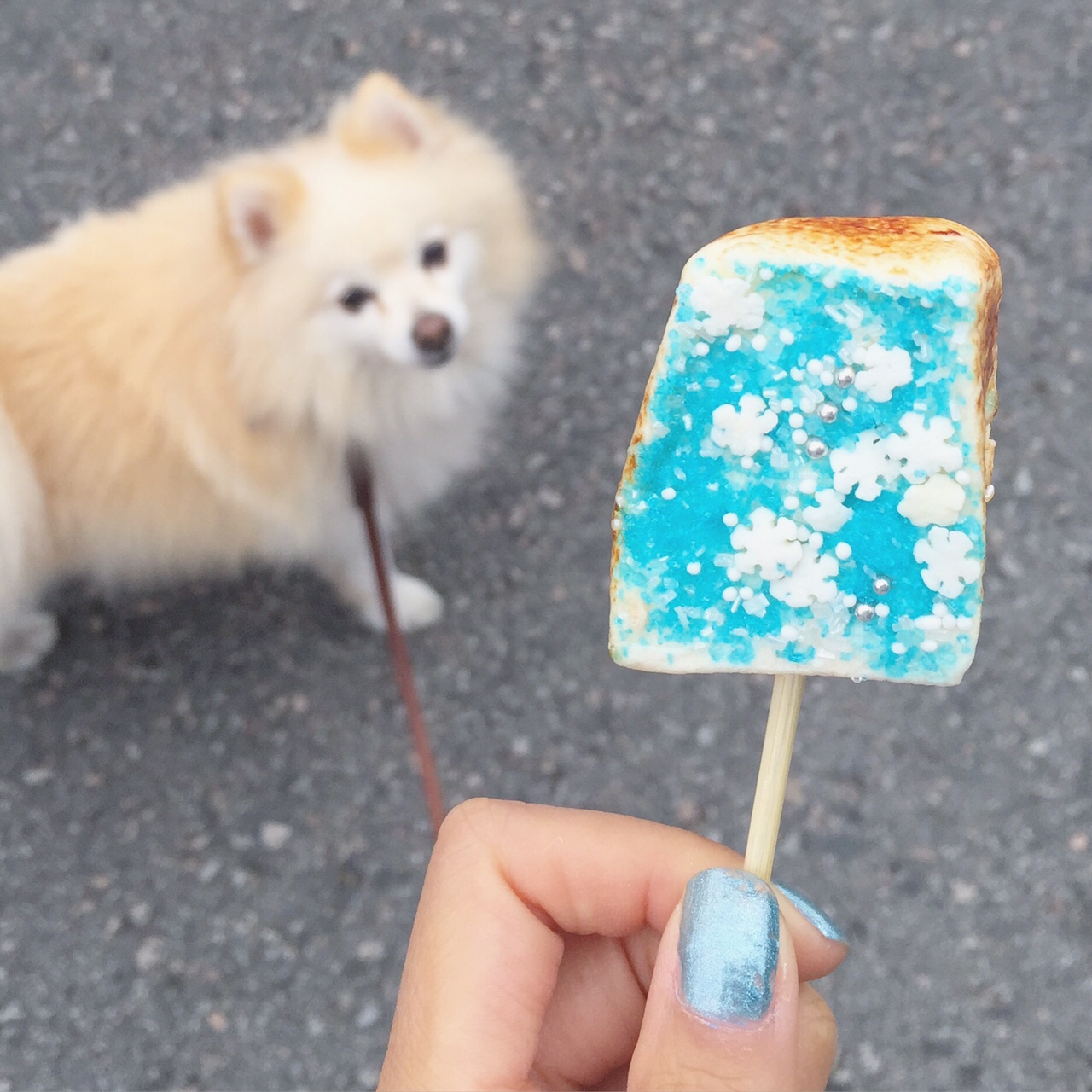 We hope that the Khatsahlano festival will be back again next summer in 2016! Stay tuned at: khatsahlano.com.