Although Pidgin opened two years ago in Vancouver's Gastown with some controversy regarding gentrification in the downtown Eastside, the restaurant has quickly recovered and carved a niche in the Vancouver community as a dining hotspot for East-meets-West upscale fusion cuisine.  Pidgin combines unique and unusual ingredients in their dishes, highly inspired by Japanese or Korean cuisine, and pairs it with high quality, fresh ingredients and tons of flavour for a buzzworthy and unpredictable Vancouver dining experience.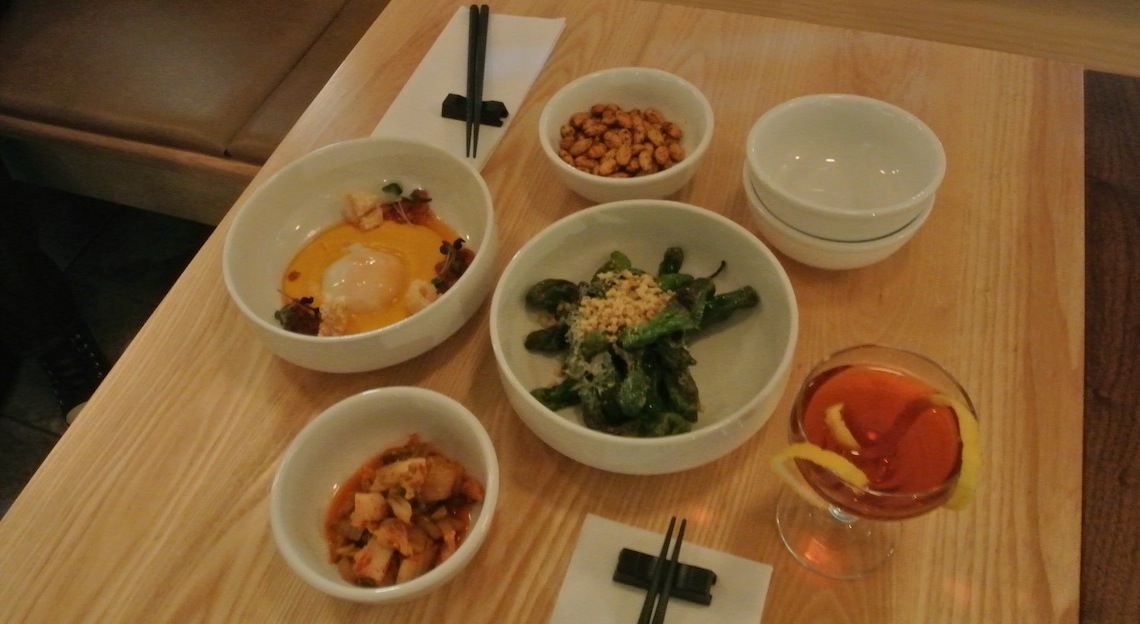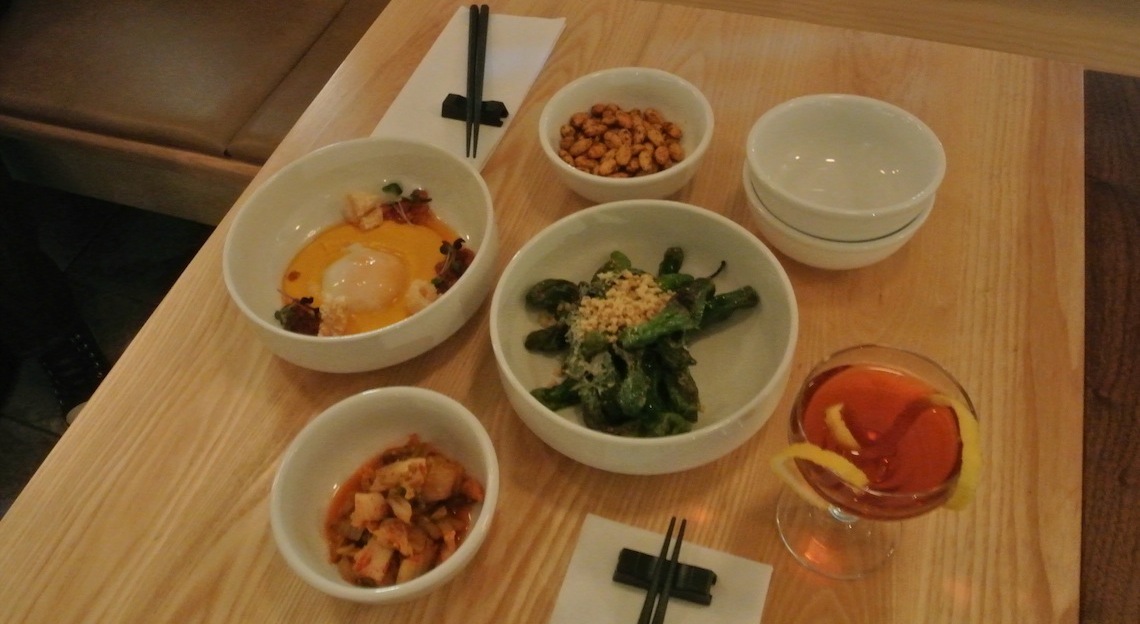 Pickled kabocha, onsen egg, chicharron, kohlrabi noodles, and pickled shimeji are all foreign sounding oriental ingredients that you will find on Pidgin's 2015 Dine Out Vancouver menu.  If you are someone who likes to know exactly what's in your food, bring a dictionary.  Served family style, expect to taste, share and discuss your meal with those around you.
Unlike other Dine Out Vancouver options, Pidgin serves ALL of the dishes listed on their Dine Out Menu.  That means you don't have to decide between the Asian Bouillabaisse with Softshell Crab or the Striploin with Pickled Mushrooms – you can have it all.
Modern Mix Vancouver was invited to an exclusive preview and tasting of Pidgin's Dine Out Vancouver 2015 menu.  See below for some highlights: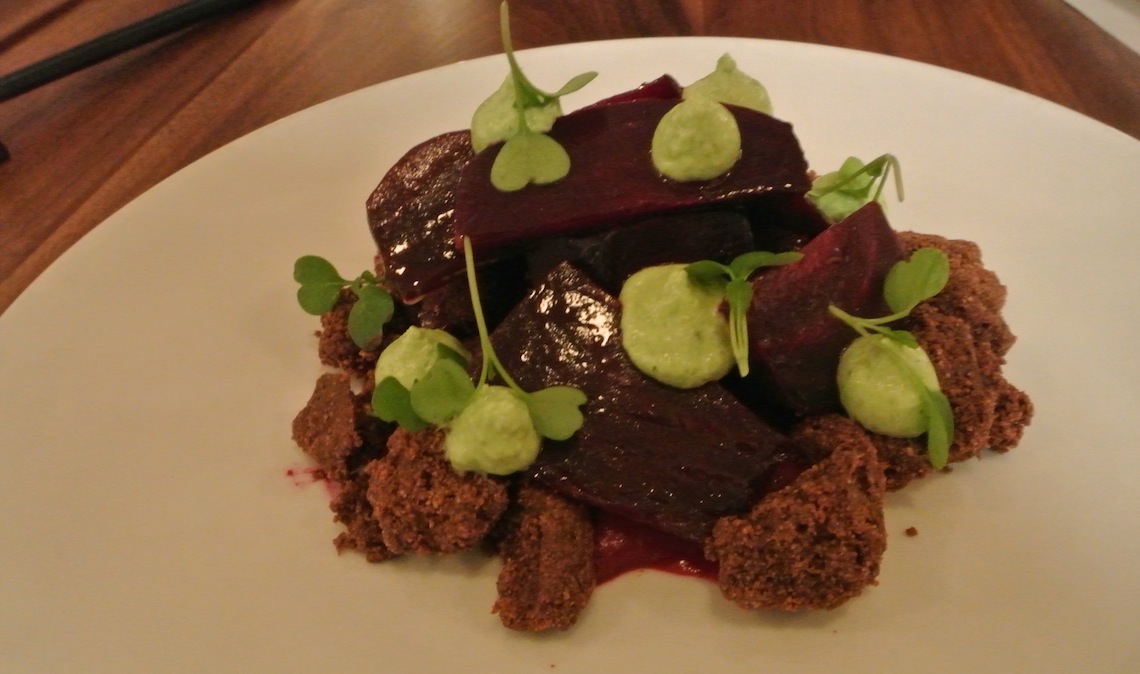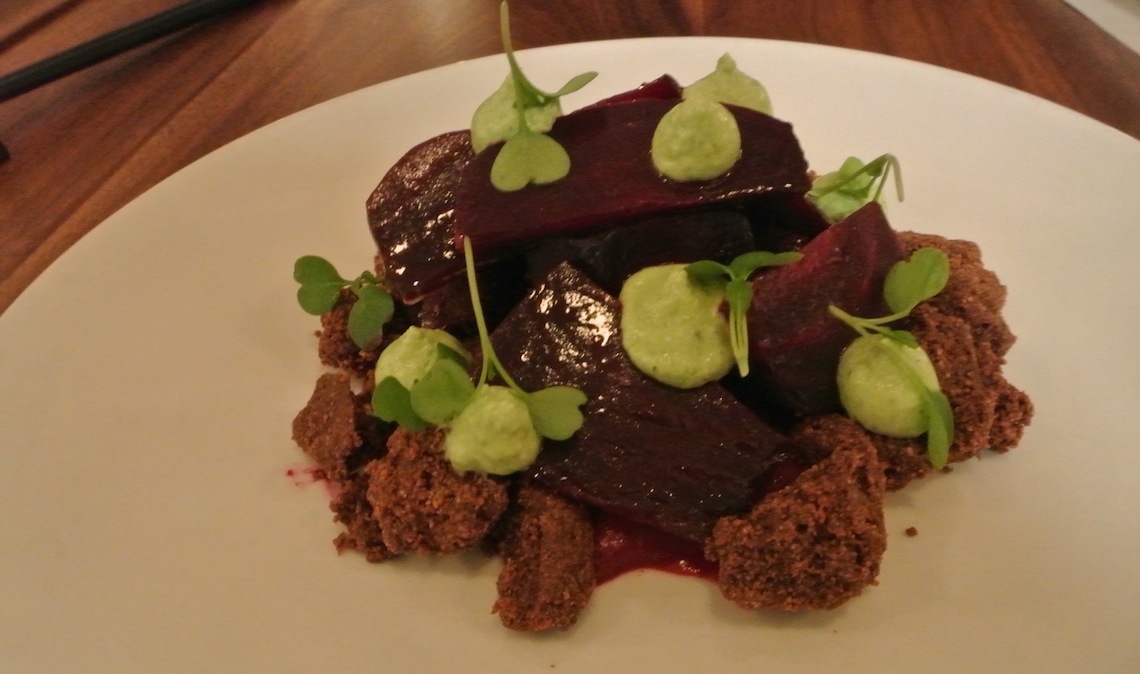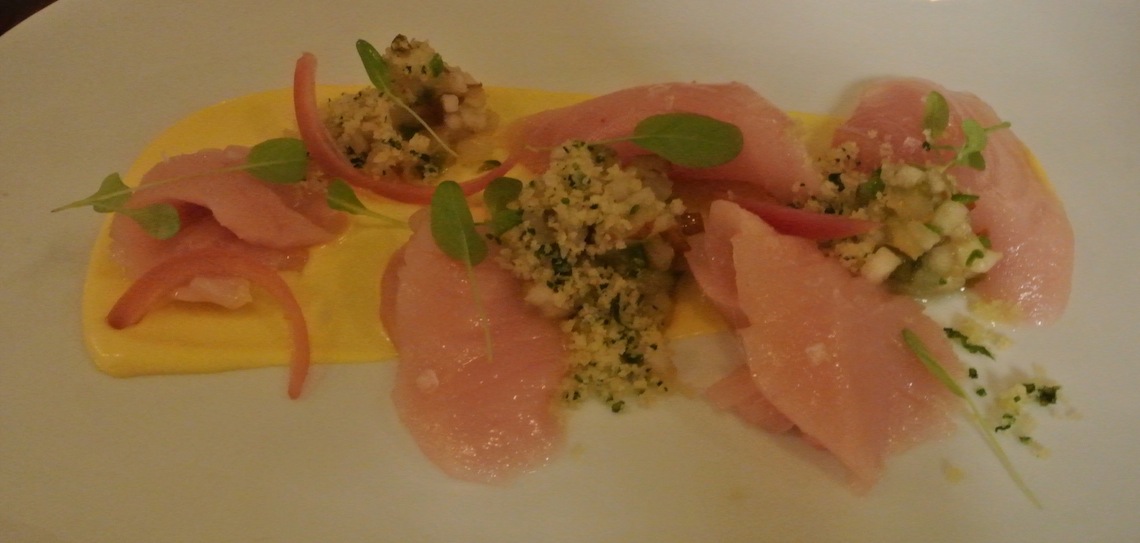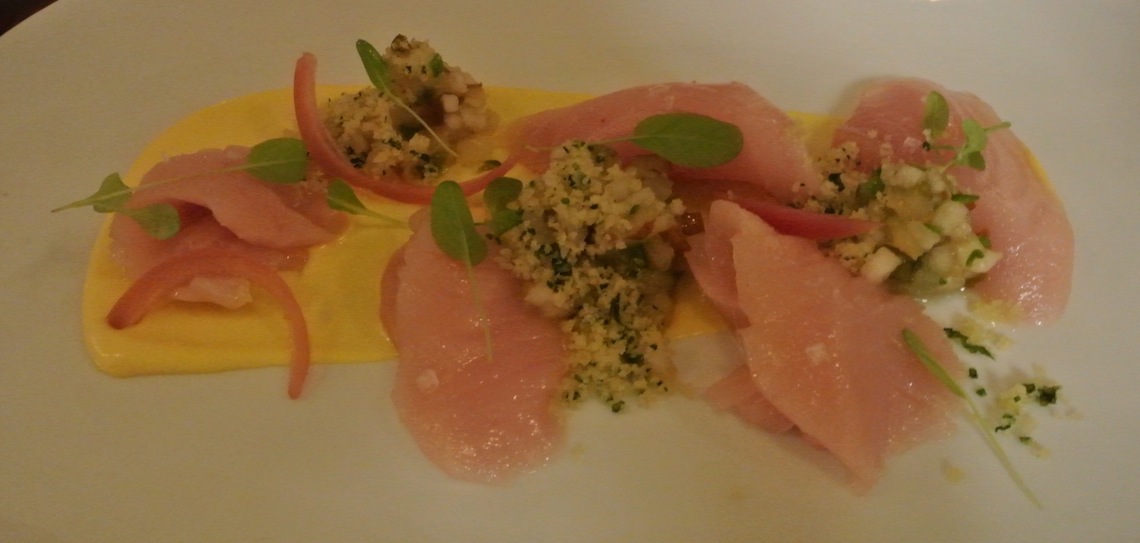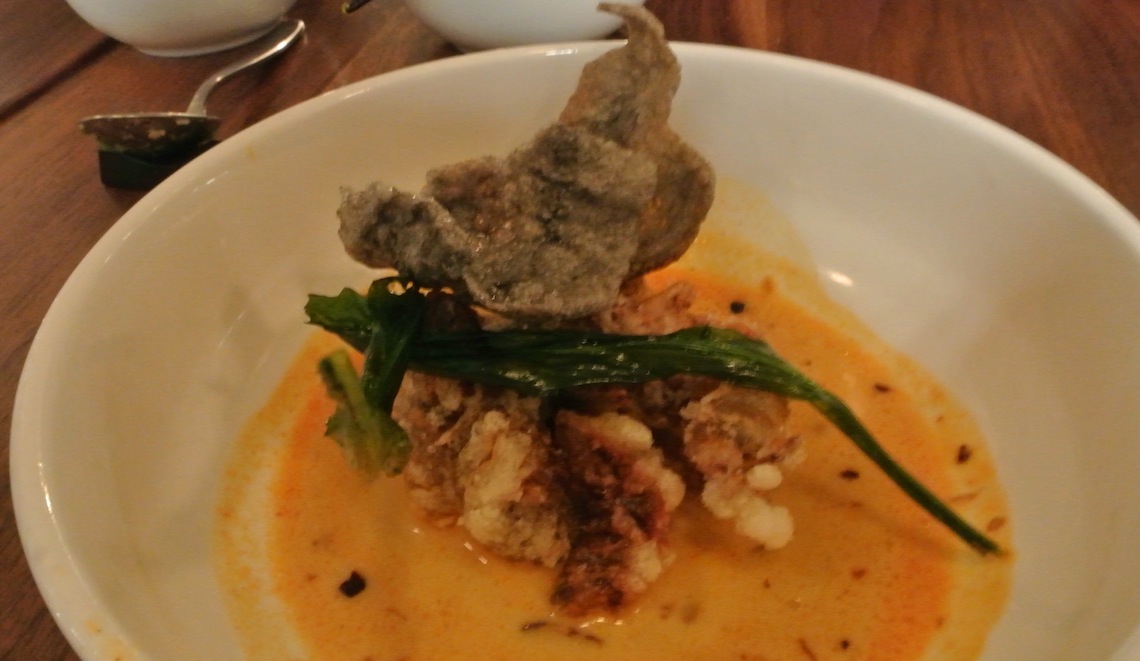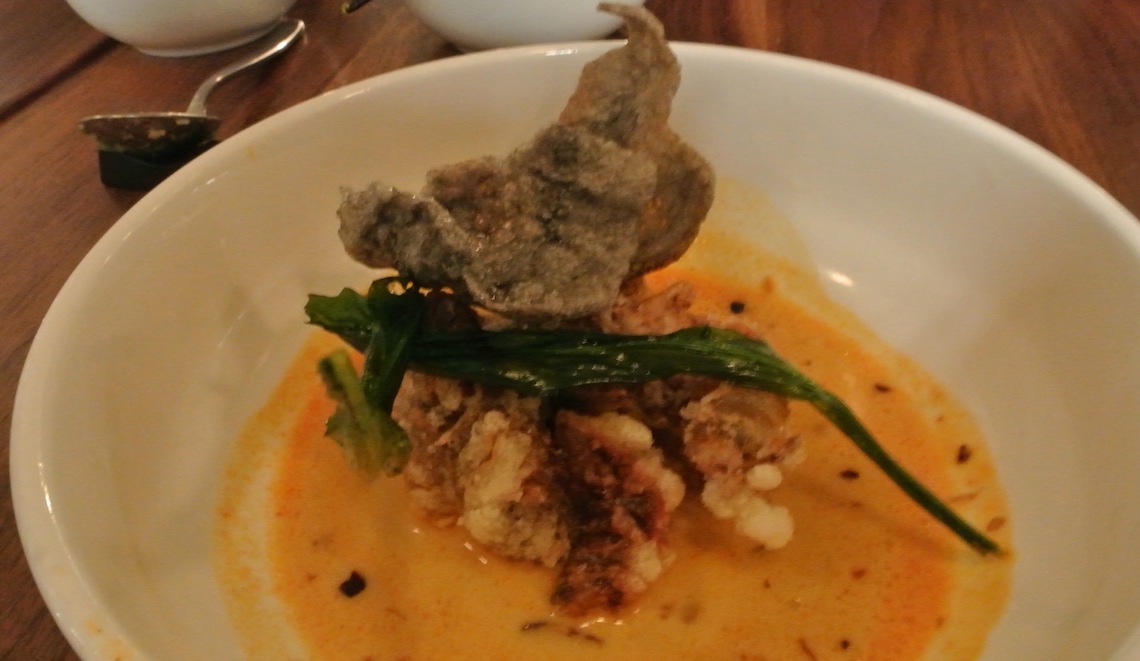 I wouldn't hesitate to get the vegetarian option here – the dishes are just as unique as the non-vegetarian option.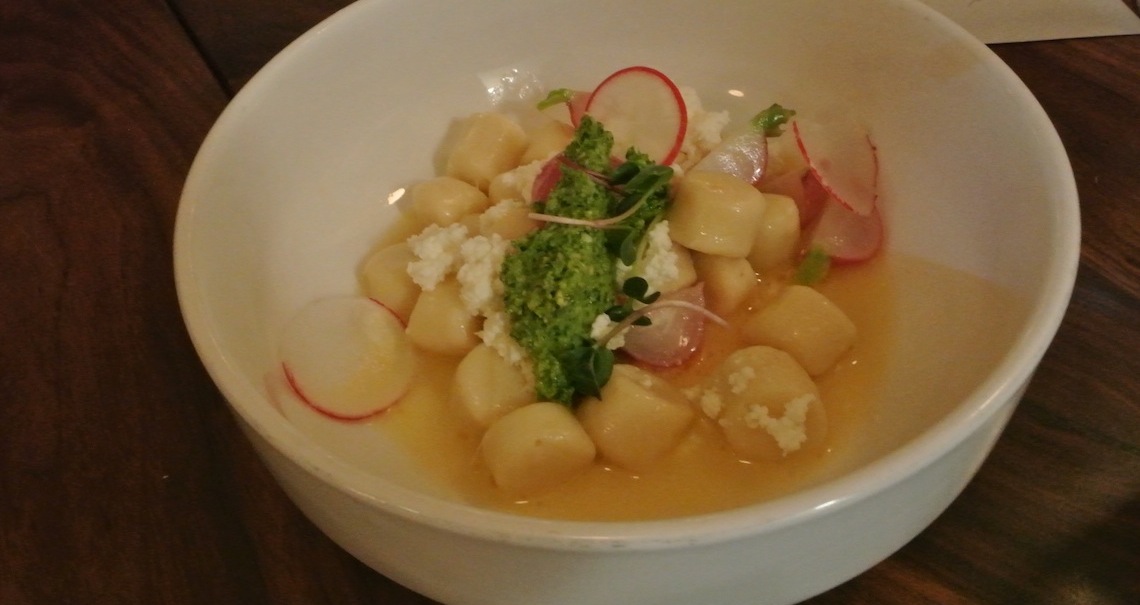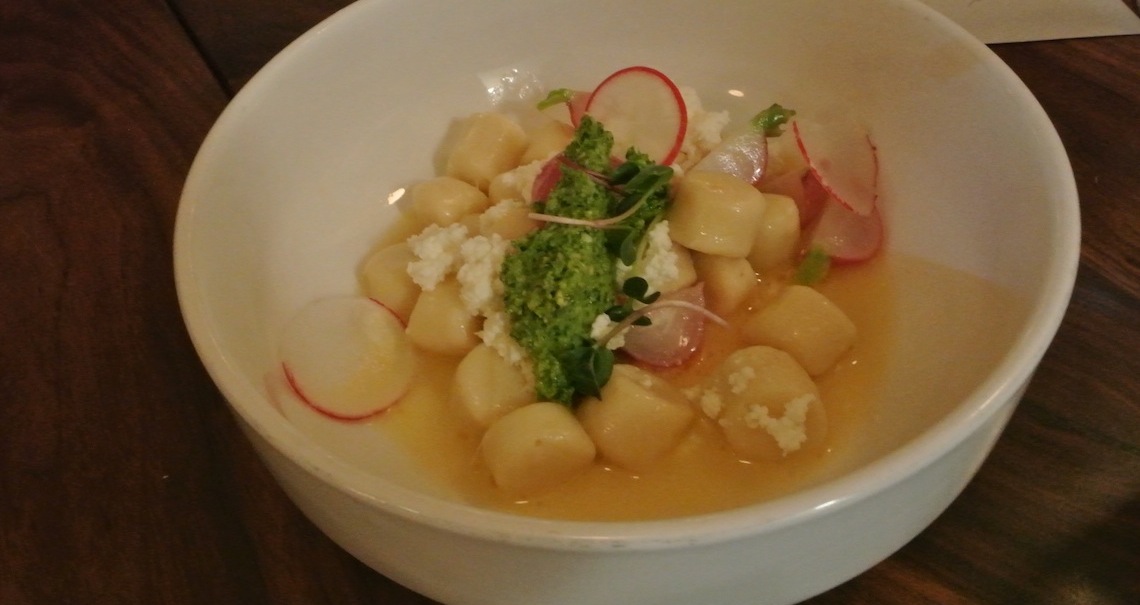 There's only one dessert option on Pidgin's Dine Out Vancouver 2015 menu, but it's a great one to top off your meal.  Not too sweet, with contrasting textures of crisp (persimmon), crunchy (black sesame crumble) and smooth (white chocolate mousse).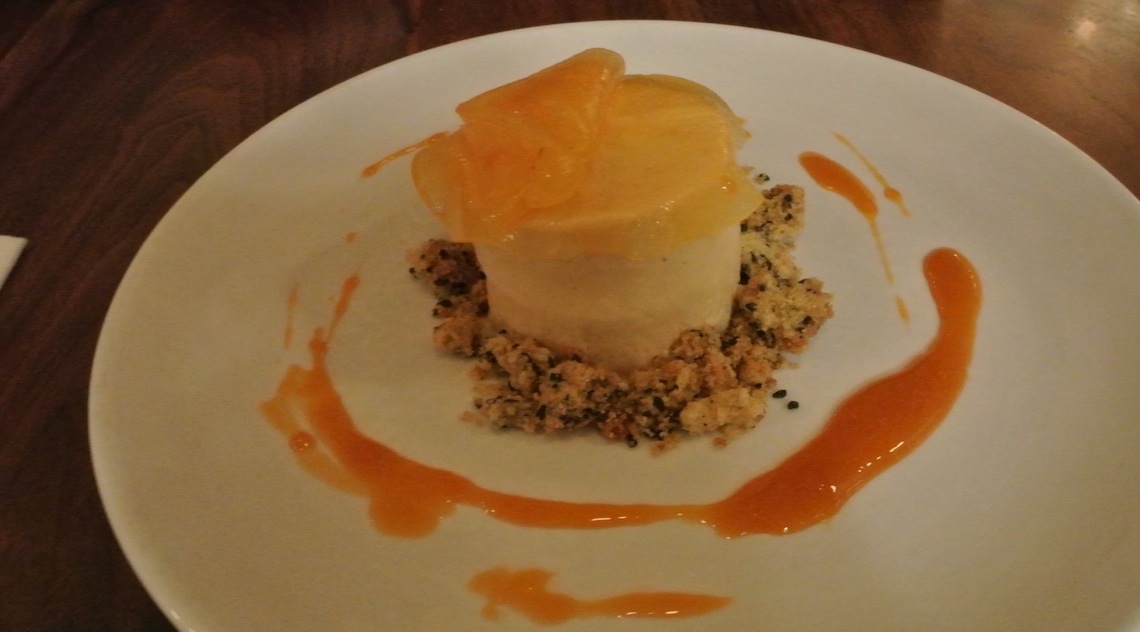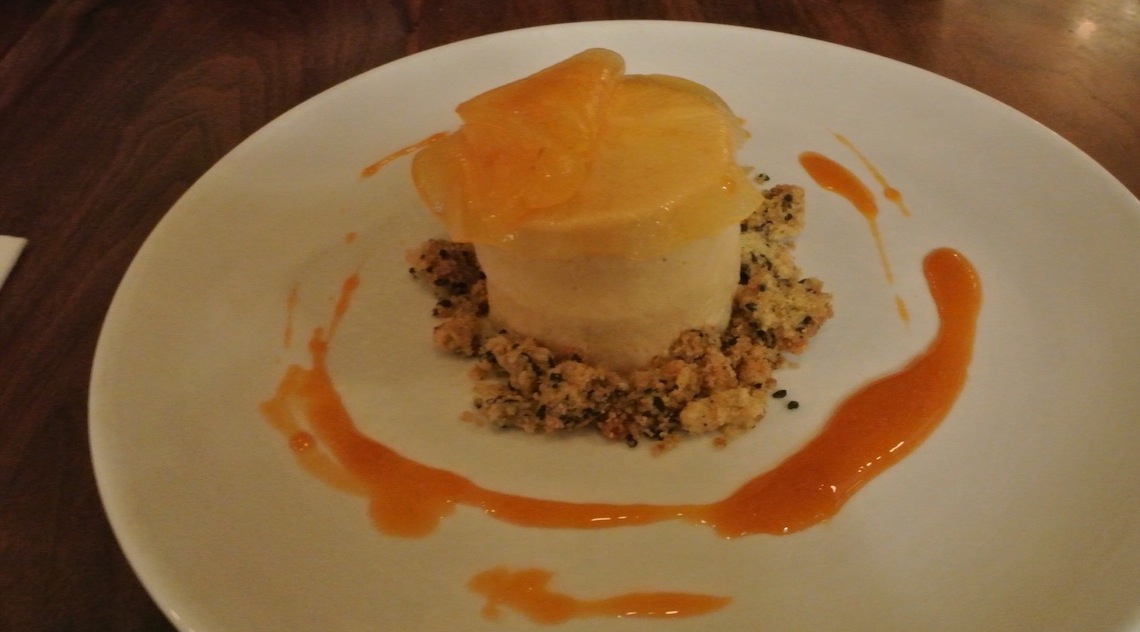 Dine Out Vancouver is an annual festival hosted by Tourism Vancouver, running this year from January 15 to February 1, 2015.  Visit Pidgin at 350 Carrall Street in Gastown for their $38 set menu.