Vancouverites like us can now add McCafé coffee to our grocery lists. Beginning this month, McDonald's Canada is now expanding its coffee offerings with the launch of McCafé Premium Roast ground coffee, which is made from high quality 100% Arabica beans. In addition to a "just add water" blend, it will also be available in single-serve pods compatible with both the TASSIMO and Keurig brewing systems.
If you drink coffee at home, it's not a surprise. Coffee is the beverage of choice among Canadians with at home being the place where two-thirds of coffee is consumed. While drip coffee makers are still popular, 33% of Canadian households now own a convenient single cup brewer, like a Keurig or TASSIMO device.
To go with McCafé's smooth coffee which you can enjoy anytime, anywhere, McCafé has put together a curated list of "Lush Indie Pop" tunes on Songza, perfect for home, the office or when you're on the go.
Modern Mix Vancouver would love for our readers to experience this premium roast of McCafé coffee in the comforts of their own home. Thanks to McCafé, we are giving away a TASSIMO brewing system and other McCafé goodies, to one lucky reader. Read on for details.
Modern Mix Vancouver Giveaway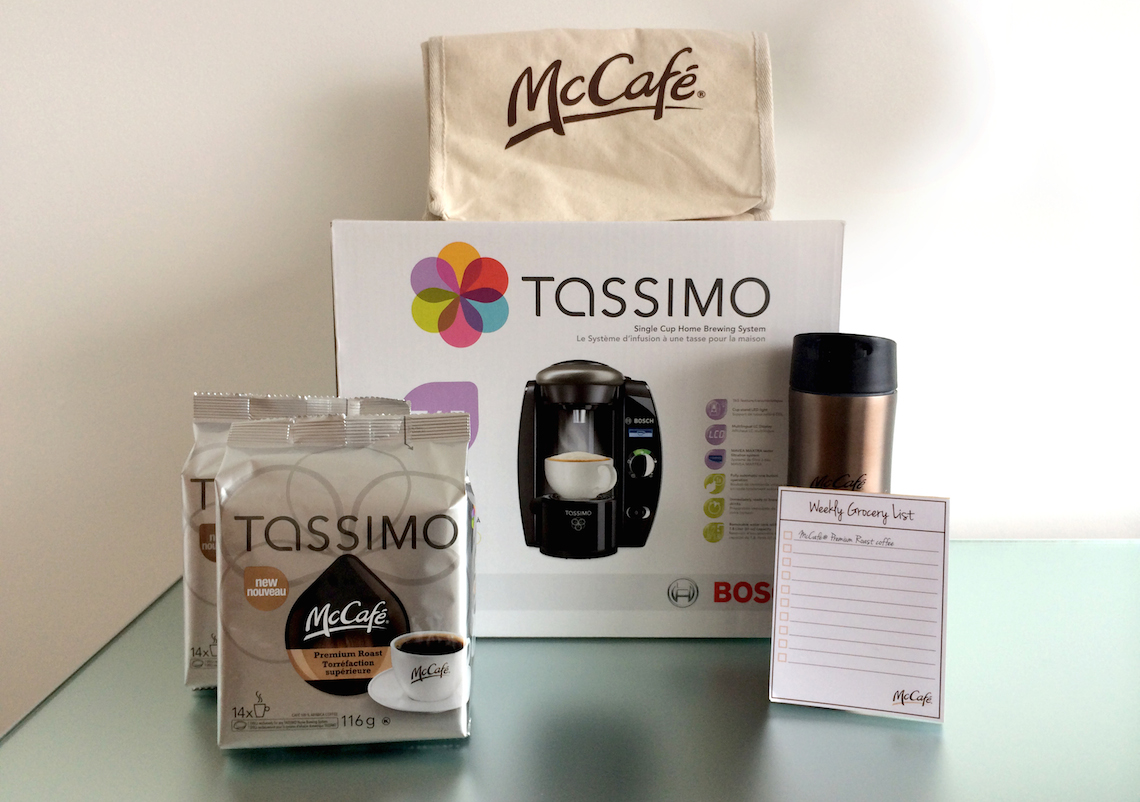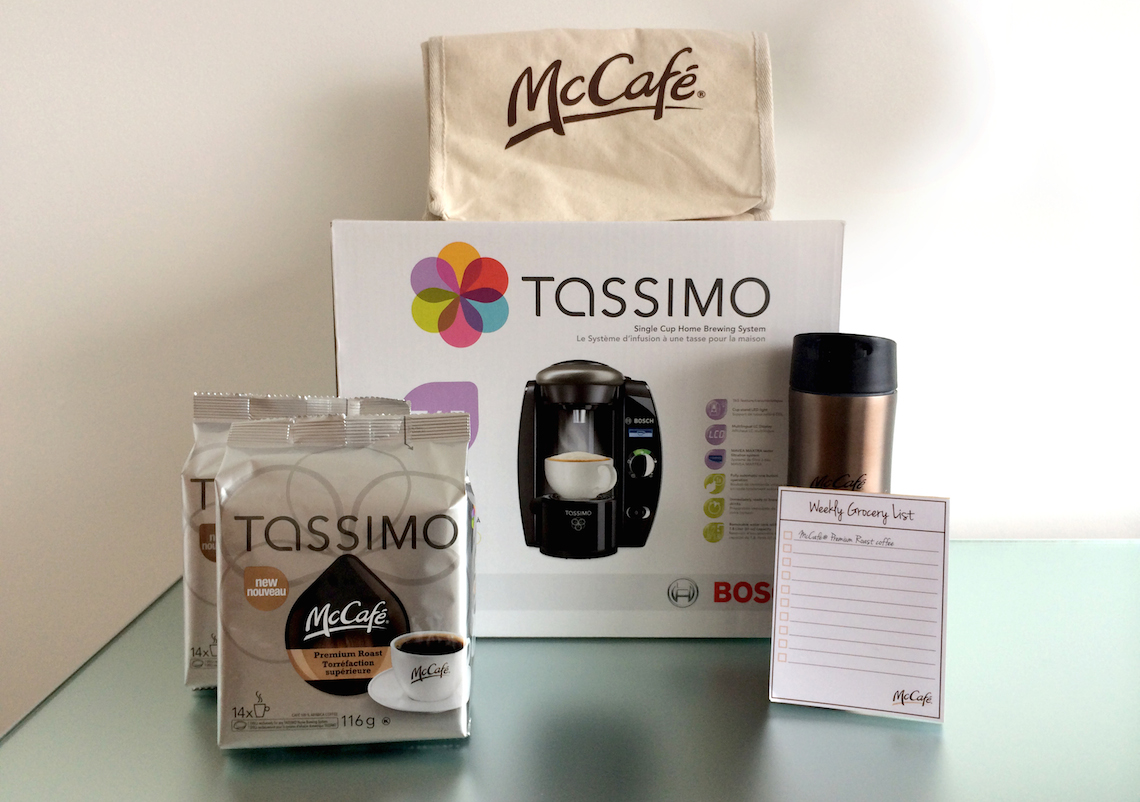 MMV is giving away a TASSIMO T65 brewer, worth $249.00, to one lucky reader, along with 2 bags of McCafé Premium Roast Tassimo T-Discs and other McCafé swag.
To enter, please "LIKE" the MMV Facebook Page by clicking here and ALSO leave a comment below about something you do in your morning routine.  For some ideas, click here to read about what a typical Modern Mix weekend is like.
Giveaway ends Sunday October 19 at 10pm PST.
For an additional entry: Follow @ModernMixVan on Twitter and tweet "Win a TASSIMO brewing system & @McD_Canada goodies from @ModernMixVan. Click here: http://bit.ly/Zu6Am7 | RT to enter!"
Must have Canadian mailing address to win. Good luck!