Floating at a rest spa and float centre, or a float house in Vancouver is the newest relaxation and wellness concept to hit our city.
The concept of floating is to be suspended into a pool so densely filled with Epsom salt that your body naturally and effortlessly floats in the water. As a result, gravity doesn't weigh your body down and your muscles are completely relaxed – a true break from the effort exerted on our bodies on a daily basis.
Courtesy of SocialShopper, who is currently offering a $37 deal for one 60-minute sensory deprivation floating session, I had the opportunity to be one of the first customers (and first blogger!) to the newest float spa in Vancouver – Metta³ Rest Spa.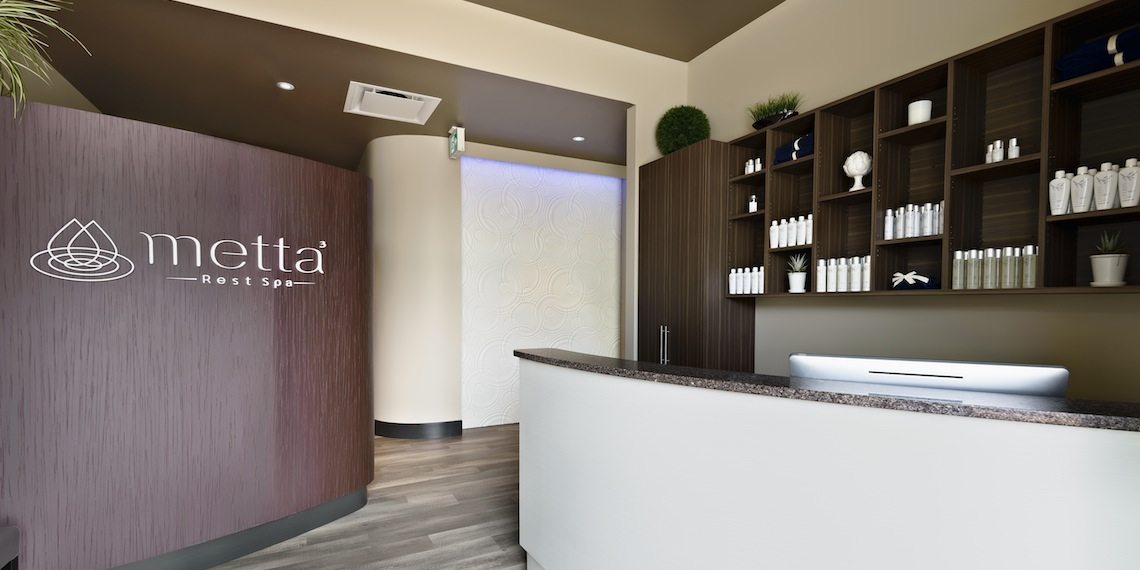 The Float
At Metta³ Rest Spa, there are seven private rooms, each equipped with its own float pod and shower. After taking a small tour of their experiential rooms (which I will go into more detail about later), I was offered a robe in the change room and lockers to store my clothing and belongings. Then, it was time to take a short walk down the hallway to my personal float room.
The float pod is a sleek and futuristic looking egg-shaped bathtub which can be hinged open or shut by a handle on the inside.
When I first arrived in the room, the pod was still filling up with salt water, which was exactly enough time for me to take a shower with the "pre-float" cleanser, designed to gently removed make up, sweat, natural oils before I stepped into the water. Soft and colourful LED lights came on, along with a gentle spa-like voice which told me it was time to step inside and begin my 60 minute float session.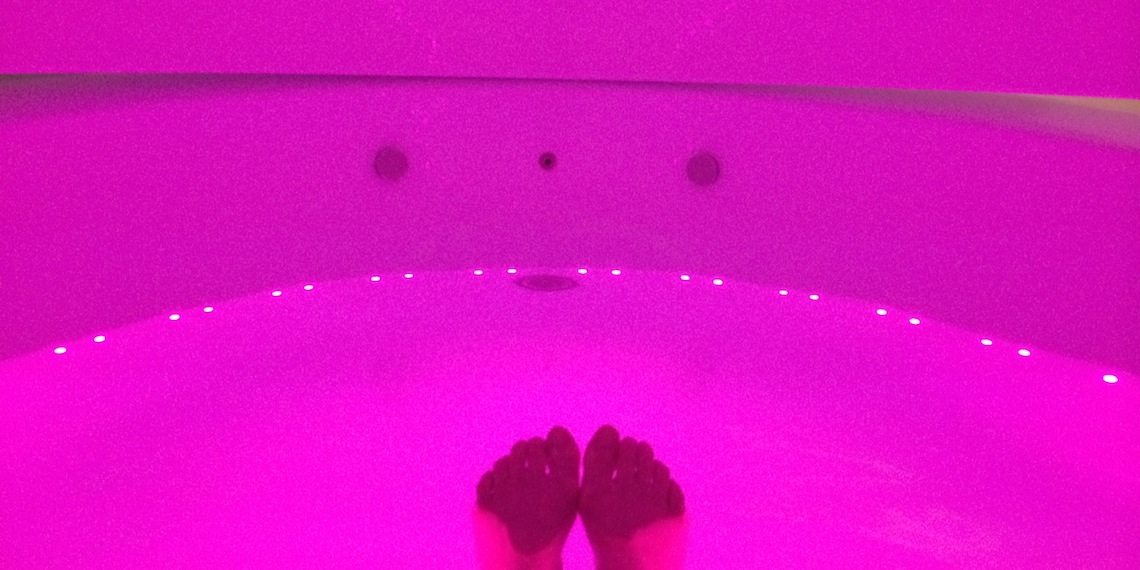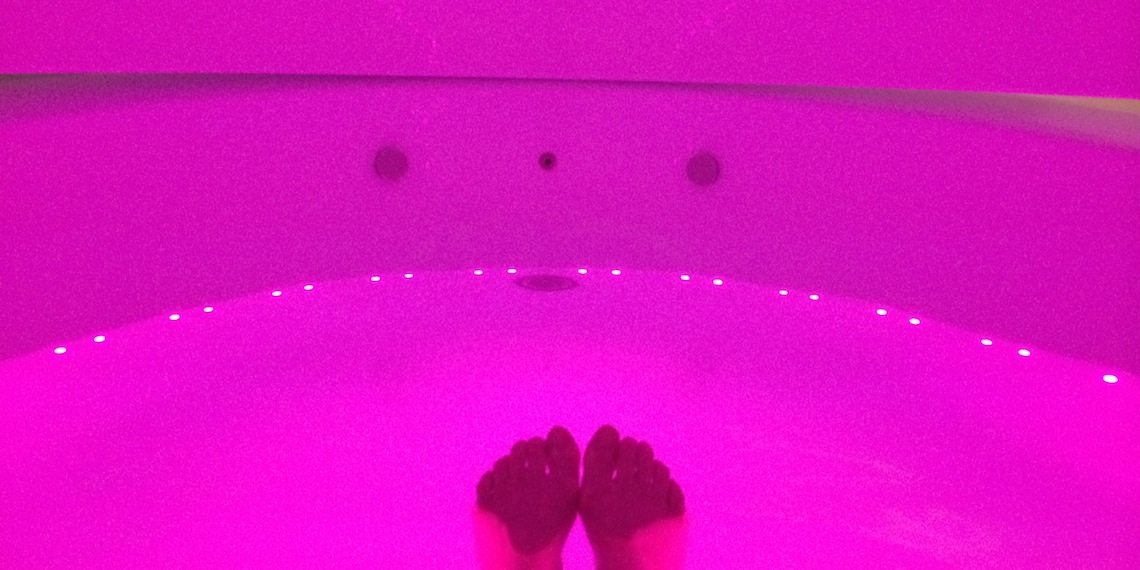 I stepped inside, started pulling the top lid down, and lay down. I was surprised at how cavernous the inside of the pod was, with a big white dome over my head. After floating for a few minutes, the LED lights and music is shut off, and I was encapsulated into full darkness.
It's definitely a cool feeling to float weightlessly in water, but at the same time you really have to make a conscious decision to relax and let your muscles go. Floating could be likened to a form of meditation, you lay very still, and there are no distractions but your own mind.
A few times the back of my head started dropping down, but I used a neck pillow filled with air which I propped behind my neck, like on an airplane. If I scratched my eyebrow, salt water got dangerously close to my eye but a dry cloth hung over a handle within a pod, and I could use that at any time.
After about half an hour, I started getting restless, like I had been in a bath for too long. But again, as a comparison to meditation, the only distraction to my float session was my own mind and restlessness.
When the 60 minute session was almost over, the soft LED lights came back on and that was my cue to step out and rinse off.
In addition to Metta³ Rest Spa's main offering of a float session, there are three experiential facilities that are available for customers to use before or after their float.
The Facilities
The Far-Infrared Sauna
Instead of being like a traditional sauna where heat is blasted onto your skin, the infrared sauna uses infrared technology to warm your body up from the inside, from the cellular level.
The Library
Metta³ Rest Spa's idea behind the "spa" concept is not only to relax the body but also to nourish the mind. A bookshelf spans an entire room of The Library, and visitors can sit and read a book on one of their comfortable couches.
The Yoga Room
Nicole, one of the three founders of Metta³ Rest Spa, is a trained yoga teacher. In the near future, she plans to offer yoga classes before a float session, which she calls "The Ultimate Savasana". For now, visitors are encouraged to use the provided mats and props for their own routine.  By the way, knowing Metta³ Rest Spa's strong ties to yoga, it's no surprise that "Metta" is the Sanskrit word for loving-kindness.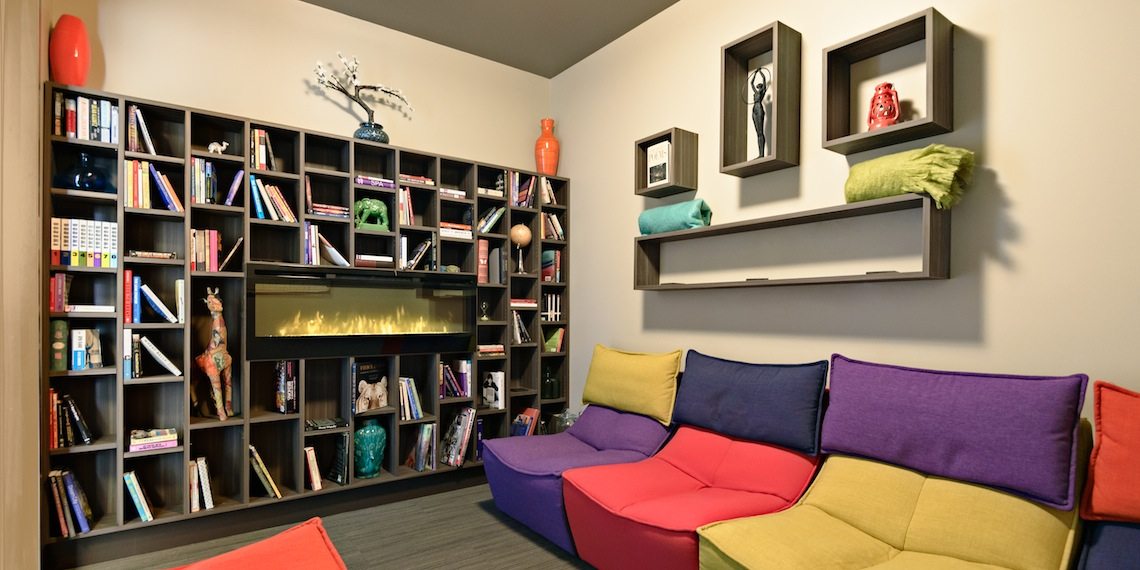 A session at Metta³ Rest Spa could easily turn into an all-afternoon visit, as the staff were in no hurry to tell me to leave. Had I known this beforehand, I would have blocked off my entire evening for my visit and taken full advantage of the complimentary tea and library of books to browse through.
Are you ready for your first float? Here are our five tips to prepare your for your first float session.
Modern Mix Vancouver's Five Tips to Prepare for Your First Float Session
Arrive early! At Metta³ Rest Spa there are numerous facilities to help relax your mind and body. The last thing you want to do is to be rushed and anxious because that's not a fun way to get started.
Don't come on a full stomach or after eating a heavy meal as you'll be lying down during your float session and feel bloated and uncomfortable. A light snack beforehand is okay.
Take out your contacts, salt water seeping into your eyes or behind your contact lenses are not a good combination.
Take advantage of free tea and special kangen filtered water at Metta Rest Spa. It's good to hydrate beforehand.
Try the infrared sauna before your session, it's good way to calm you down and just chill out before your session. You'll probably get sweaty in the sauna but as there are showers are in the float room, you'll be able to rinse off before your float.