If you love seafood and you're a foodie, you've probably heard of Vancouver Aquarium's Ocean Wise Program. To the rest of us, myself included, we might just be wondering exactly what it means.
The Head Chef at YEW Seafood + Bar, Ned Bell, went on a very ambitious challenge to help raise awareness of sustainable seafood programs, Ocean Wise, SeaChoice and the Canadian Parks and Wilderness Society. He set off on a 8,700-kilometer, 72 day journey across the country starting on Canada Day 2014 and returned to Vancouver on September 12, where he was welcomed home with a celebratory fundraiser at the Four Seasons Hotel Vancouver.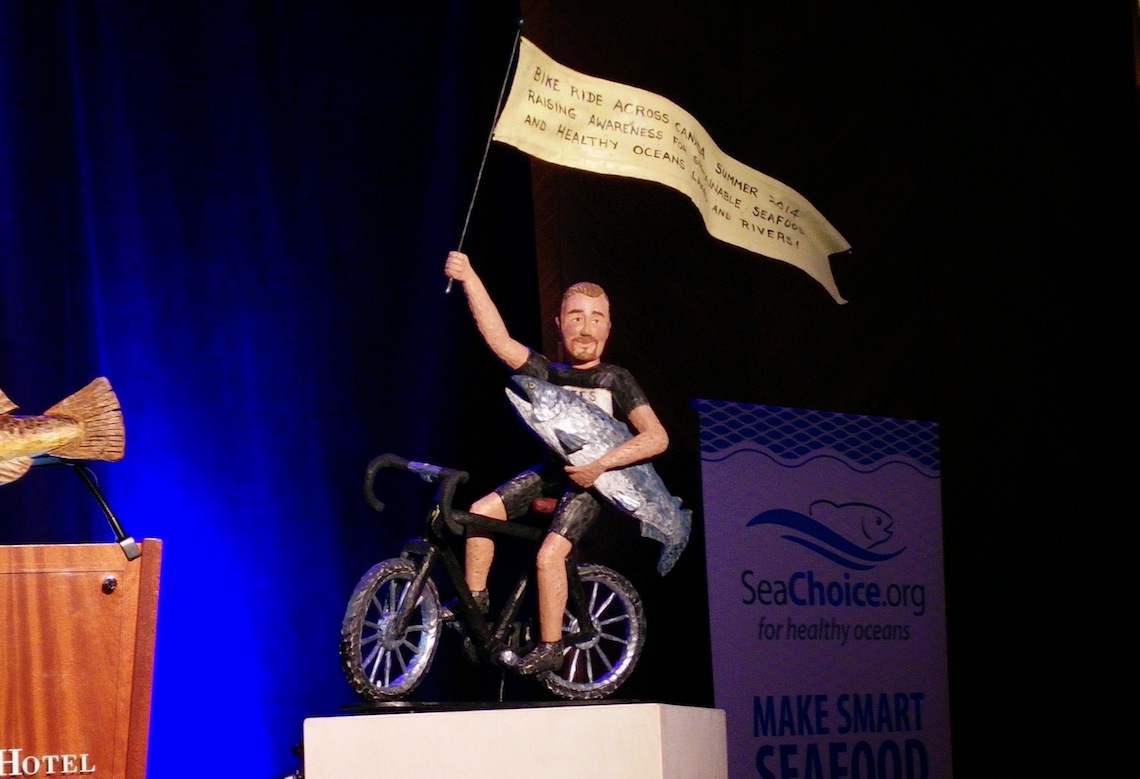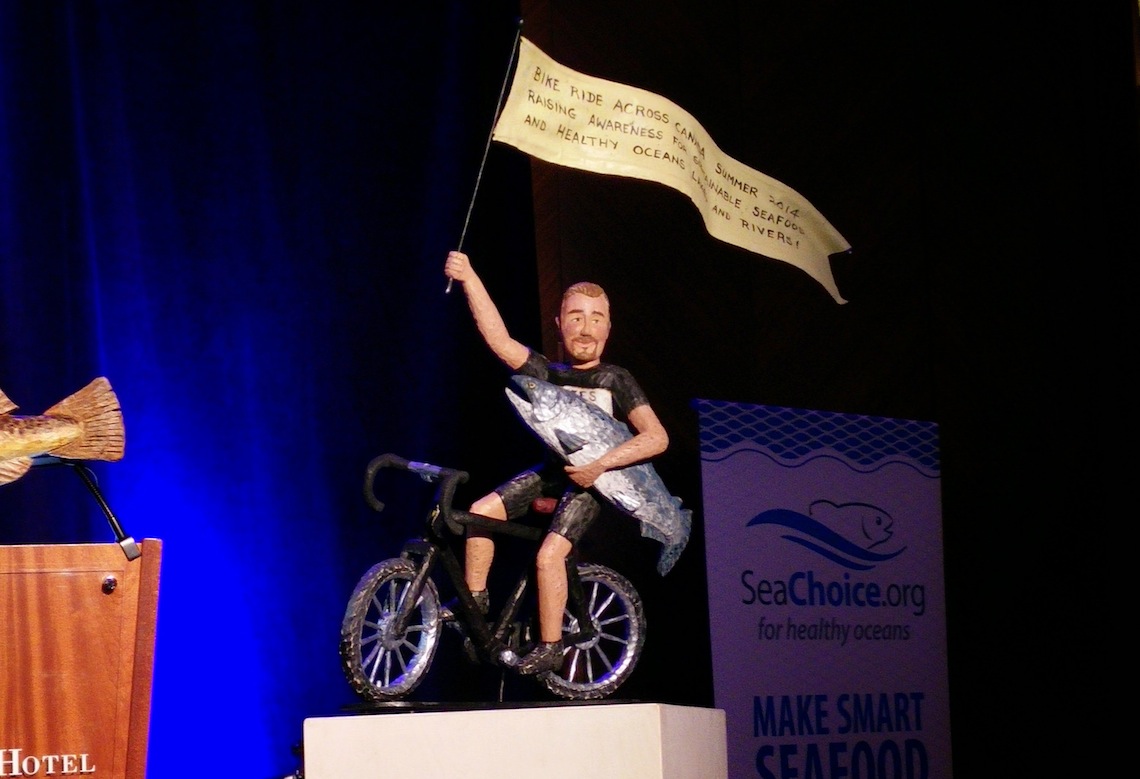 I attended the event on behalf of Modern Mix Vancouver and learned more about what sustainable seafood meant. Overfishing is one of the biggest threats to our oceans today and I wanted to learn more about how I could enjoy my seafood responsibly. Here are my top five lessons I learned from the fundraiser.
1) Research your Fish
The Vancouver Aquarium's Ocean Wise website provides a lengthy list of all the different fish you can order at a restaurant. Have a look through the list to see what kinds of fish are farmed, wild, Ocean Wise certified and what we should stay away from due to overfishing, habitat destruction or other hazards.
2) Look for the Ocean Wise symbol
This is a no brainer, but I feel I should repeat it here. The Ocean Wise symbol highlights items on menus, display cases and product sheets, which makes it easy for consumers to make environmentally-friendly seafood choices. It's an assurance that the item is a good choice for keeping ocean life healthy and abundant for generations to come.
 3) Look for the SeaChoice stickers
The SeaChoice sticker is just as important and holds just as much weight as the Ocean Wise symbol. You'll find SeaChoice stickers on packages of fresh fish at your grocery store and the stickers tell you exactly what you're getting. The SeaChoice labels are just like a traffic light – green means they're the recommended choice, yellow is 'some concern' and means that the seafood in question should be consumed infrequently and a red sticker means 'Avoid.'
4) Support the National Sustainable Seafood Day movement
Chef Bell has been working with the Vancouver Aquarium's Ocean Wise program as well as SeaChoice (and many others) to help build support for a National Sustainable Seafood Day in Canada. They've proposed March 18th as the date for the annual celebration, where Australia has already declared it their national sustainable seafood day. You can read more about it here.
5) Overfishing is really a huge problem
Perhaps the biggest lesson I learned during the event was that over 2 billion people rely on the ocean for their daily source of protein. Meanwhile, we're lucky enough to be able to choose the kind of protein we ingest. Despite the many options available to us, a lot of us still reach for that can of tuna on the grocery store shelf, without checking to see if it was sustainably caught. But what happens in a few years when the world's population grows to 9 billion people? What happens to our oceans then? That sobering thought is certainly worth it to reconsider the purchase.
While most of us certainly aren't ready to hop on a bike to ride 8,700-kilometers across Canada, the things learned from Chef Bell's ride across Canada can certainly help us choose better seafood options and support sustainable seafood, right here in Vancouver.
==
Guest Post by: Lesley Chang