It's More Fun #OnTop & MMV Giveaway for 3 Pinnacle Vodka Party Kits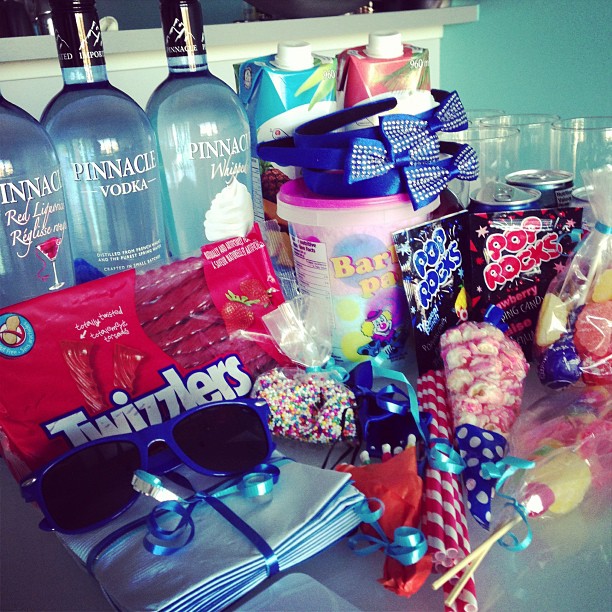 I  was recently sent a party kit from Pinnacle Vodka and encouraged to experience the Pinnacle lifestyle ("It's More Fun #OnTop") for myself by getting a few friends together for a Pinnacle Vodka Cocktail Party.
The kit consisted of three bottles of Pinnacle Vodka in Whipped, Red Licorice and Unflavoured and a pile of sweet (and Instagram worthy) party supplies.  Pop rocks, Twizzlers, sprinkles, a bucket of cotton candy.  Striped paper straws and cocktail umbrellas.  Armed with so many colourful supplies and a few suggested recipes, this Pinnacle Vodka party allowed me to play hostess to a dozen friends and let my inner bartender shine through.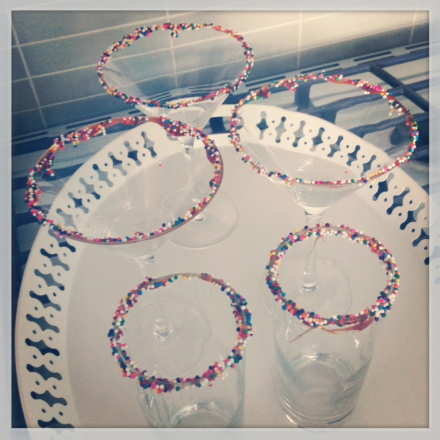 To the surprise of my friends, I had my Pinnacle Vodka party in the afternoon, not at night.  In preparation for the party, I rimmed clear glasses with caramel sauce and dipped into sprinkles.  I wanted to set the mood for a sweet and girly party, to really let my colourful cocktail creations take centre stage.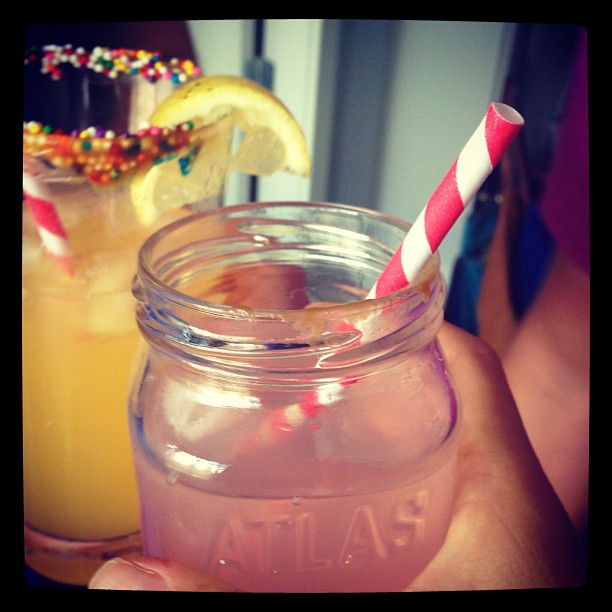 And then the fun part began.  As my guests arrived, they were each presented with a different cocktail – no two cocktails were the same.  The beauty of the Whipped flavoured Pinnacle Vodka is that it is delicious mixed with any type of juice and gives it a sweet, creamy, marshmallowy taste.
For example, you can mix Pinnacle Whipped Vodka with lemonade and soda for a fizzy, creamy lemon drink.  When mixed with any type of orange soda, it tastes like a creamsicle.  Try it mixed with root beer for a spiked root beer float.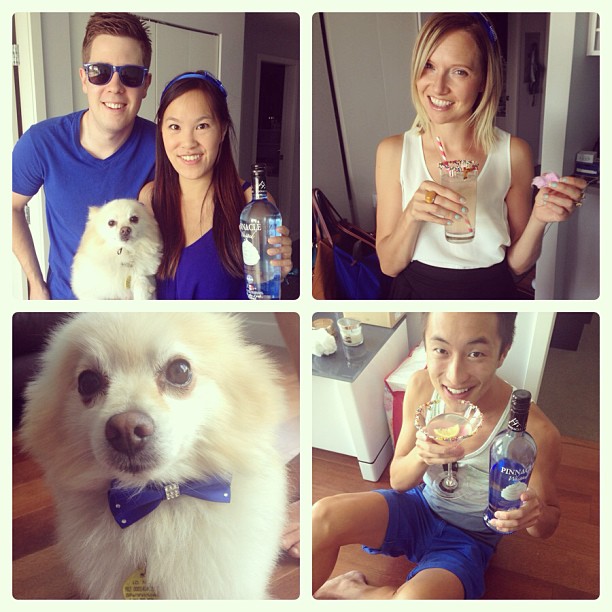 I also discovered that if you drop a tuff of cotton candy into your drink (let's say, lemonade with vodka), the cotton candy fizzes for a moment and as the pink sugar drops of the bottom of your glass, you get a beautiful pastel gradient effect  in your glass.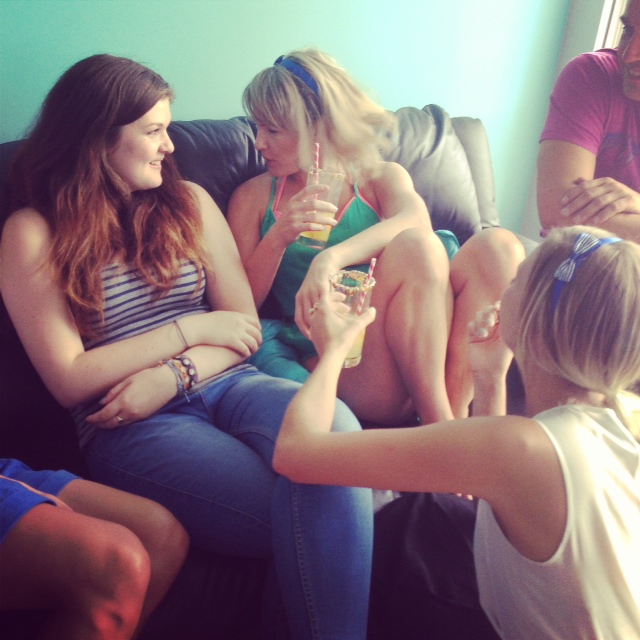 Looks like fun, eh?  Does reading this article make you want to throw your own Pinnacle Vodka party? Well you're in luck…
Modern Mix Vancouver Giveaway:  MMV is giving away 3 x Pinnacle Vodka Party Kits – the same one I received to throw my party.  To enter, please "LIKE" the MMV Facebook Page by clicking here and ALSO leave a comment below about which Pinnacle Vodka flavour sounds the most delicious to you.  Giveaway ends Friday September 6th (11:59pm PST). Open to anyone in Canada.
For an additional entry: Follow @ModernMixVan on Twitter and tweet "Win from @ModernMixVan a @PinnacleVodka Party Kit!  Click here: http://bit.ly/1fkD5nO | RT to enter!"
*This post is sponsored by Pinnacle Vodka.