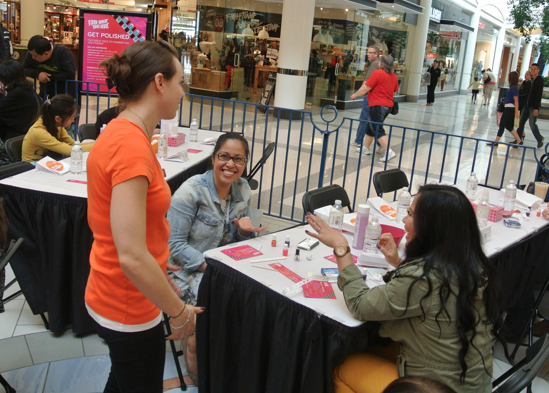 Metropolis at Metrotown is hosting nail art workshops upcoming on July 6 & 7 and July 13 & 14 in the grand atrium court.  The 1.5 hour long interactive workshops are held by local beauty bloggers giving instructions on stage, as well as looping video content used as a visual guide. Each participant receives three mini bottles of nailpolish, in the official Metropolis at Metrotown colours, as well as a quick dry top coat for the workshop.
The first workshop I went to last week was all about using paper enforcements to create nail art.  I saw many mother & daughter duos at the event as well as pairs of girlfriends who wanted to try something new.  There's no pressure to follow the instructions exactly, if you want to be creative and stray off from the lesson, you are more than welcome to experiment on your own.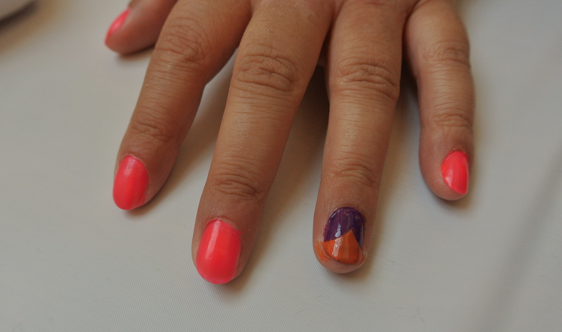 Near the end of the workshop, when everyone was waiting for their nails to dry, there was a session of beauty trivia where you can win prizes including mall gift cards.  If you want a headstart on trivia, you may want research what the most expensive bottle of nailpolish in the world is, as well as unusual ingredients found in nailpolish.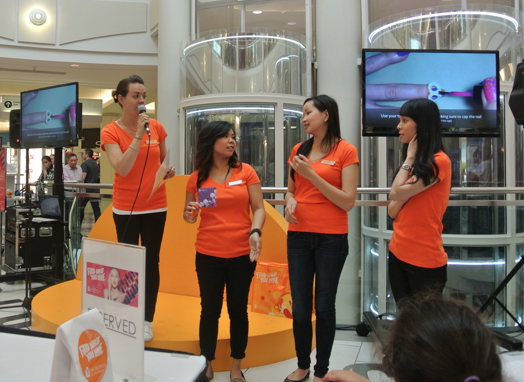 If you are interested in getting polished, RSVP by calling Customer Service at 604-630-3344 during mall hours or register in-person at the Customer Service kiosk on the Upper Level of the mall.  The workshops are by donation, with 100% of money raised benefitting local non-profit, Beauty Night Society.  For more details, visit the official event page here.
This post was originally posted on the Metropolis at Metrotown blog, on which Modern Mix Vancouver is a contributor.