For over 20 years Judith & Charles have brought to Canadian women classic, fashionable, and tailored styles. Formerly recognized as TeenFlo the brand has gone through some major changes over the past five years including the introduction of their stand-alone stores across the country from Montreal to Vancouver.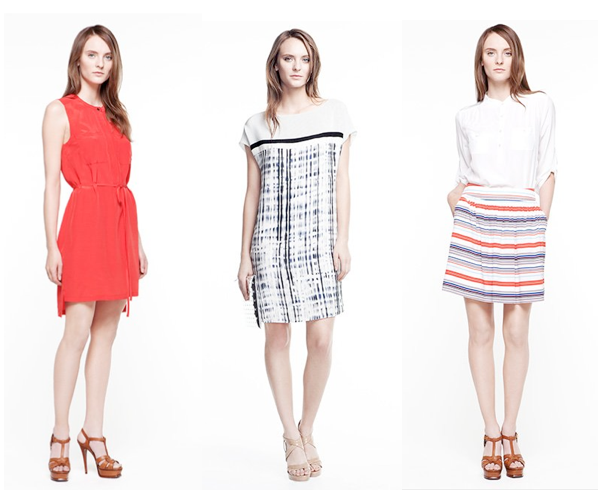 Last month, Modern Mix had the opportunity to meet the names behind the brand in celebration of the spring/summer collection at the Judith & Charles location in Pacific Centre. We had a chance to meet Charles Le Pierrès, one of the two masterminds behind the brand who had flown into Vancouver for the event. Together with his partner Judith Richardson, they noticed a gap in the market for a reliable source of a classic, well-made, professional women's wear. Together, they collaborated to crate TeenFlo which began selling in high-end retail locations such a Holt Renfrew and Wear Else.
About 5 years ago, the brand decided it was time to stand out on their own and their customers are loving it. At the event, we had the opportunity to speak with two beautifully dressed customers about why this is their favorite go-to brand. They responded by telling us about the unparalleled customer service, quality, and tailored fit of clothes they just couldn't find anywhere else.
The brand stands proud behind their production and tailoring of pieces in Canada, which can be seen in the details of almost all their clothes. From the workwear to casual sweaters you can always find the right fit that is clean cut, professional yet feminine. From their spring/summer 2013 collection, some of our favorite pieces included the Juni Dress (we love the color!), the Danique Dress (this print is so pretty on silk), and the Yvette Skirt (hello, summer!). For a full look at the Summer/ Spring 2013 look books, you can find them online here. You might notice the label still available across other locations in Vancouver including Wear Else where pieces were recently featured in the spring runway show. We just love seeing this Canadian brand in all our favorite stores and can't wait to watch them continue to grow!