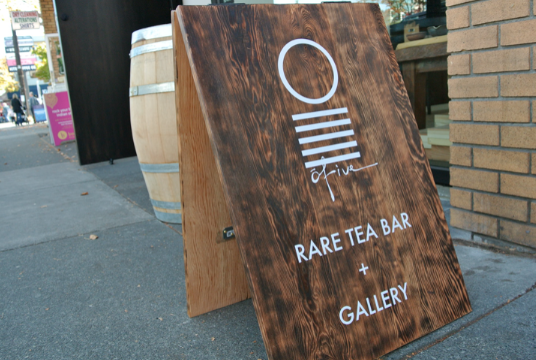 One of the newest retailers on West 4th is 05 Tea Bar + Gallery. You may have noticed this simplistic looking storefront with big windows giving preview to a mysterious new space. Unlike existing tea specialty stores in Vancouver, 05 Tea brings an entirely new experience.
Every detail of their first location on West 4th has meaning, from the metal stools to long, communal table. If you find these stools uncomfortable, don't worry, it's purposefully meant to be. Traditionally, tea is meant to be experienced sitting upright as it's thought to give you more control. Luckily, owner Pedro Villalon found this might be a bit of a culture shock for Canadians so he installed a setup we are more familiar with that still manages to emulate a similar experience.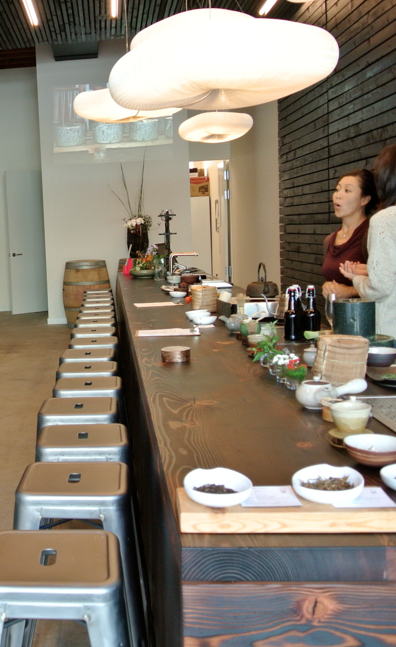 05 Tea bar opened this summer with a few key principles: Serve transparently source tea by educating people about who made it, and where it comes from. Pedro brings his wealth of knowledge to 05 Tea where he hopes to connect people to the culture and history behind tea.
After living in China, he was inspired by how flavorful pure teas were without any enhancement of added sugars or flavors. Pedro believes people living in Western cultures are used to drinking tea with additives because we've been trained to think quality equals consistency. His goal with 05 Tea bar is to show that tea can be outrageously delicious in its natural form. This means green teas with whole leaves and matcha tea that is ground right before your eyes.
For a truly unique experience, stop by 05 Tea and stay for a while. You'll learn about growers from the Himilayas to Jamaica and experience familiar teas like oolong and black tea in ways you never have before. Each drink comes with an information card telling you who the tea was farmed by, the harvest, and coordinates of its origin.
05 Tea Bar also offers a daily menu that constantly changes including the best home made caramels I have ever had. For more information on this new location, visit o5tea.com or stop in to visit Pedro and his team at 2208 West 4th Ave.